Scare-free Sundays: Neneh Cherry bangers and four day weeks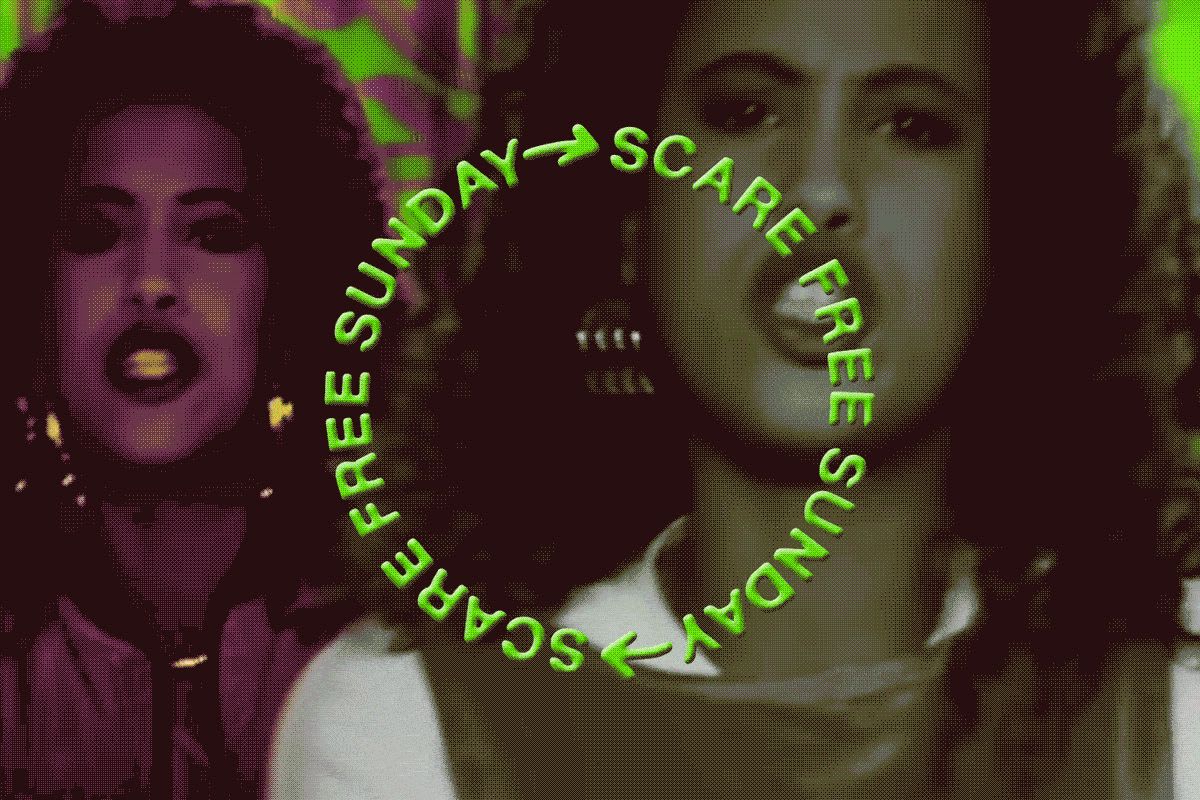 Kick back and relax with the ultimate pop culture tonic for the Sunday blues
Weekend's are great and all, but as they come to a close, they're often tainted by a weirdly unsettling feeling. Sunday evenings; it's a period where we find ourselves simultaneously anticipating the stresses of Monday morning while grieving the freedom of the weekend. Time seems to speed up as the modern cultural phenomenon that is the "Sunday Scaries" kicks in.
That's why we're providing an antidote. Every Sunday, we bring you a roundup of the week's ICYMI moments. From the news that might make you feel good, to the TV shows to binge and playlists to get lost in. So read on, and get ready to reclaim your Sunday night!
CATCH UP ON POSITIVE NEWS
A new study suggests that weed could actually make you a better person. By increasing empathy, regular cannabis users showed higher levels of moral foundations, sociability, happiness as well as lower levels of aggression.
A man arrested for being suspected of overstaying his visa was released after 200 protesters in Peckham blocked a van he was in from leaving. The crowd sat on the ground, shouting, "Let him go!". After hours of chanting and a growing crowd, the man was released on bail.
Is the UK getting a four day week? Dozens of UK firms all over the country have been trialling a three day weekend to boost employees wellbeing and productivity. In addition, a shorter work week would have a positive impact on climate change, reducing emissions massively.
STREAM FROM YOUR SOFA
Distract Yourself from Monday with Pete Davidson Presents: The Best Friends. His first big production after leaving his long stint at Saturday Night Live, Davidson invites his friends onstage for a night of stand-up comedy and music. What makes this extra sweet is that line up really is made up of his actual friends – including ex girlfriend Carly Aquilino. Expect a star studded line up from the likes of Machine Gun Kelly, Giulio Gallarotti, Neko White, Carly Aquilino, Joey Gay, Derek Gaines, Jordan Rock and Dave Sirus.
Available now on Netflix.
WIND DOWN WITH: NENEH CHERRY
The Versions
you are missing out on some content here because you rejected our cookies. want to change that?
This 10-track compilation of covers (and one remix) of Swedish pop superstar Neneh Cherry's songs. The bangers are all vibrant tributes by female and non-binary artists, featuring Greentea Peng, Robyn, Sia, ANOHNI, Jamila Woods, and even Cherry's daughter TYSON. Each cover is radically reworked, and adds something special to her songs – but whether they're better than the originals... well, that's for you to decide.