Goodbye burnout, hello three day weekend!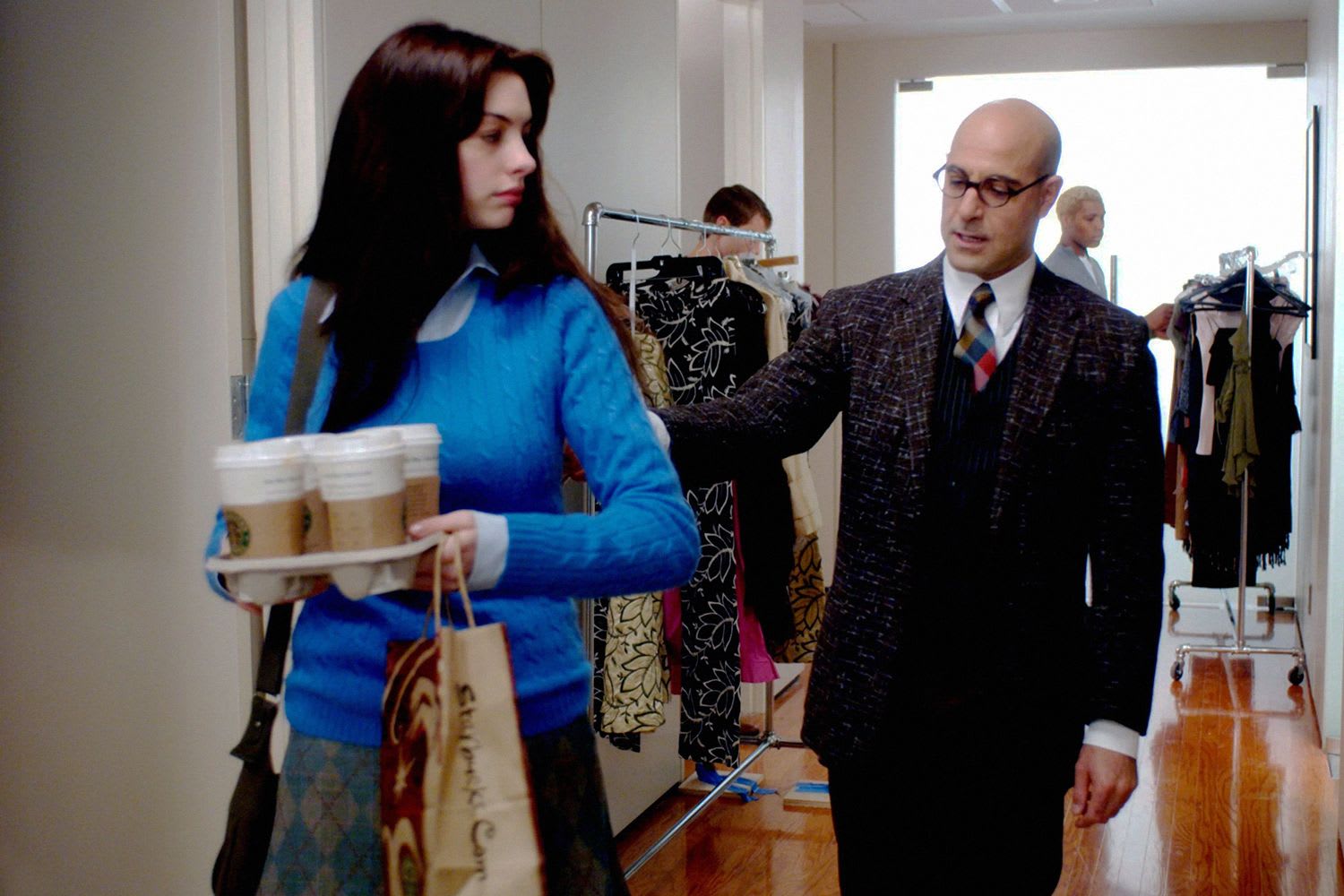 Several companies have scrapped a whole day of working after a pilot scheme revealed the overwhelmingly positive effects on employees
image The Devil Wears Prada / Dune Entertainment
words Lucy O'Brien
Finding yourself constantly counting down to the weekend? Feeling burned out by the time it gets to Wednesday? The 4 day working week offers a solution to our endless corporate woes and now, we're one step closer to making it a reality.
A groundbreaking pilot scheme to cut working hours by 20% has been heralded a "major breakthrough" for productivity and happiness levels in the workplace. From June 2022, 61 companies across various different sectors of the UK trialled the radical change among their staff, limiting working hours to just 32 hours per week (the current number for full-time work is 40). Crucially, workers' wages and salaries were not altered despite the cut in hours worked.
After the six month pilot, which ended in December 2022, a reflective survey has now revealed, The Guardian reports, that 39% of workers reported lower stress levels than before the start of the trial, and that the amount of sick days taken by employees decreased by two thirds. Meanwhile, there was a 57% drop in the amount of people leaving in the participating companies when compared to resignation levels recorded across the same time period in 2021.
As it turns out, the scheme didn't just benefit workers, but the companies, too. The analysis found that the average company revenue for those involved increased by 1.4% – which is hardly surprising given the trial proved successful in fostering a happier, less stressed and more productive workforce.
As a result of the pilot scheme, 56 out of the 61 companies said that they would continue to implement the 4 day week, and 18 companies have now committed to making the policy a permanent change. Your workplace could be next.
The findings of the research, which was conducted by the University of Cambridge and Boston College, has been presented to MPs by 4 Day Week Global. Who knows, if all goes well, that 3 day weekend might not be such an elusive concept after all.