Everything you need to pack for a long run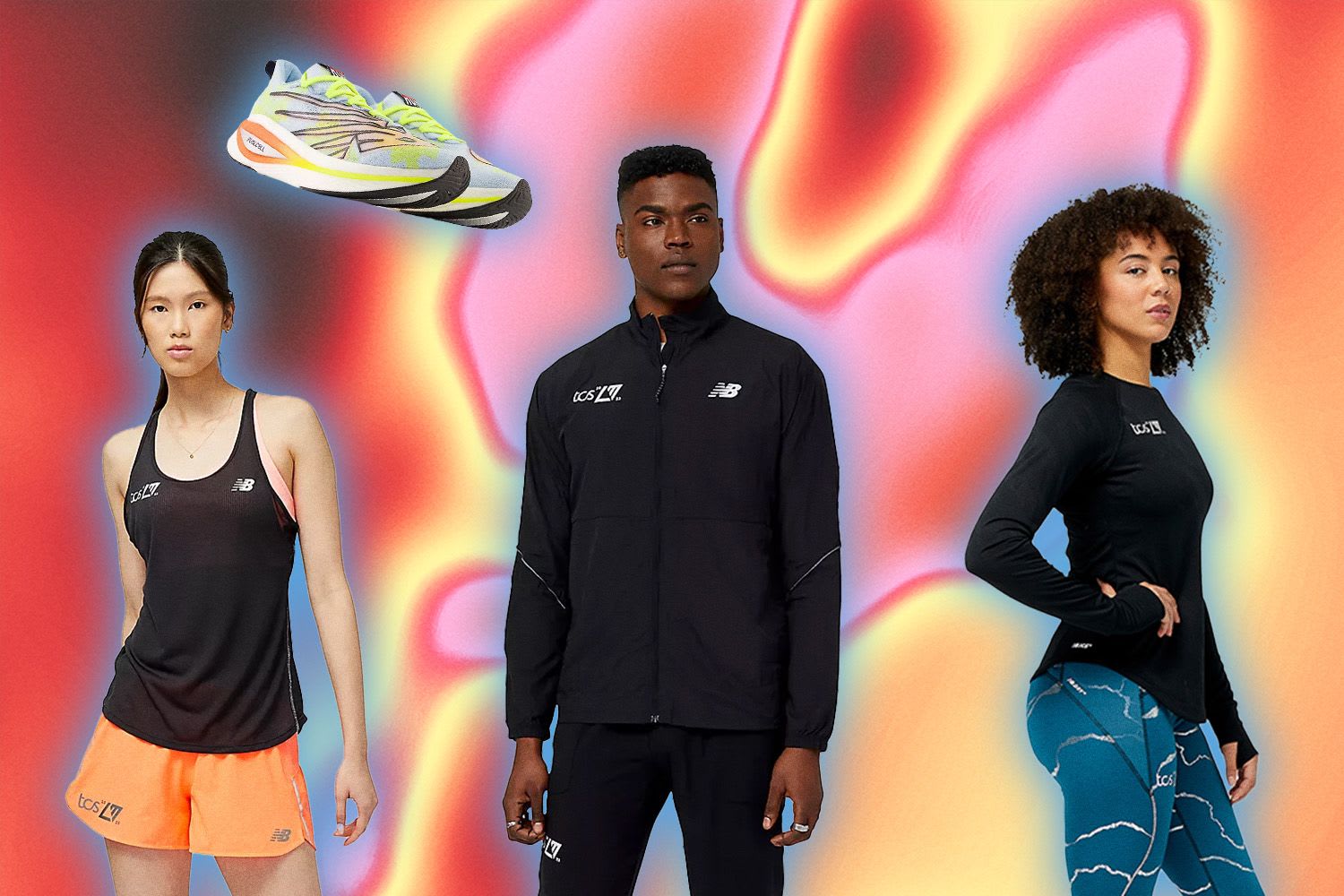 Looking to venture further than ever before? Here's a few things to help you along the way
image Team Woo
words Rhys Thomas
Sometimes it's nice to go the extra mile. Waking up, thinking about the run, and deciding: yeah, today is the day we take this up a notch, we're going to elevate the run, right here, right now. And it feels good, too! There's science saying it does.
Long distance runs help us to work on (or test) our endurance. Endurance tasks do a lot of things for our bodies: they provoke our body to produce more mitochondria and capillaries in our muscle cells than during a shorter burst of energy, they increase our aerobic capacity, improve cardiovascular efficiency, and even increase our ability to store glycogen. They help us to learn to work through muscular fatigue, and increase our body's ability to use fat as fuel. That's a lot of good coming out of you and the soles of your shoes.
Mentally, a long run can help us to feel all sorts of sensations: endorphin release is just the beginning. Runner's high is a real thing, after all. Though in this world, LSD means long slow distance, as opposed to anything else. You'll still get a buzz from it!
Of course, "long" is relative – each spring, people are gearing up for their first big public run: be it a 10k, half marathon, or maybe even the full 26.2188 miles of a marathon like the TSC London Marathon. There are also some people who go through the night during ultra marathons, which can be as long as 200 miles.
But if that sounds daunting, remember that simply going 1 metre (or yard) further than you ever have before would be the longest run of your lifetime so far.
Regardless of the distance, these longer runs require something extra. This starts with more fuel in the tank and a focused mindset, yes. But also, some extra goods, things to bring along with you to help the run happen as well as possible – no matter where the adventure takes you. So if you're wondering what to wear for a long run or even pack for a long run (beyond food and water) well, we've got you! Here's a few ideas.
Who wears short shorts!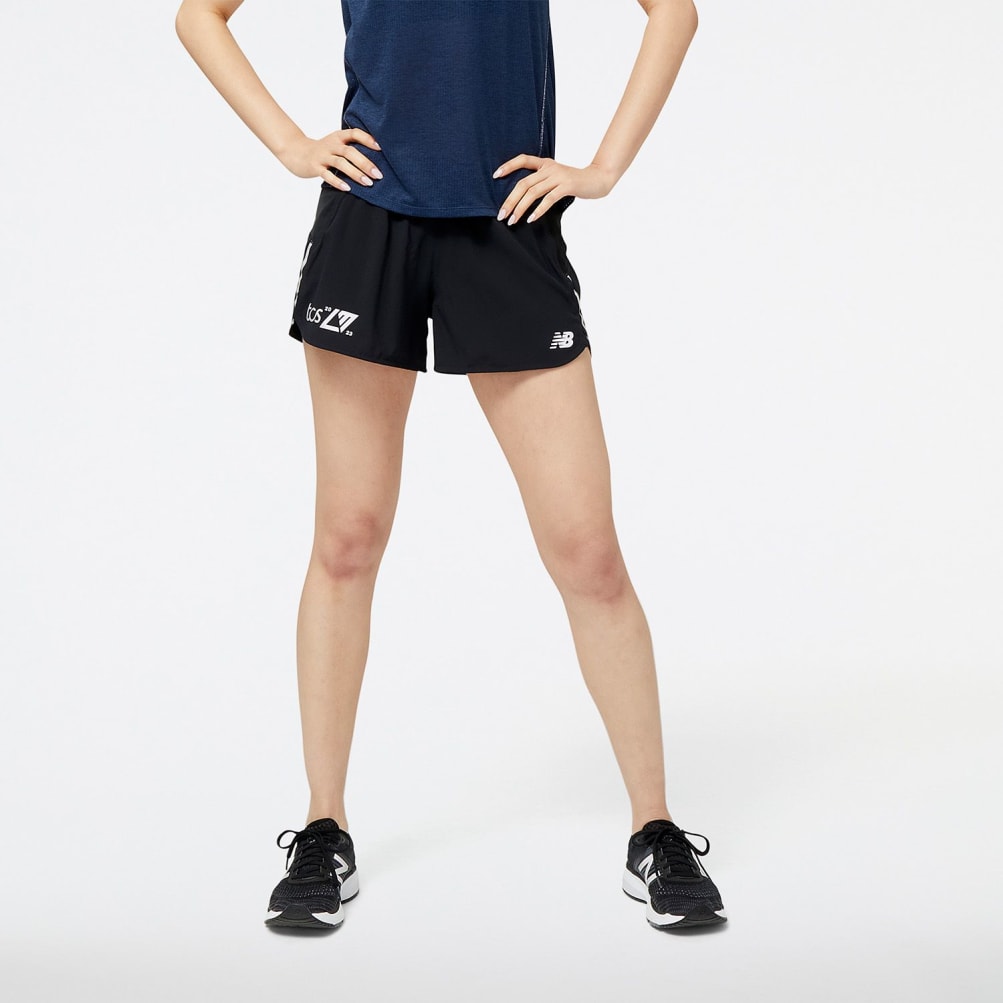 London Edition Impact Run 3in Short
New Balance
£40.00
The 3" Impact Run short is an ideal essential to pack as you hit the road, or wherever else you decide to run! Practical in every way you could imagine, they feature NB DRY technology to wick away the moisture (great for warm days, and also for drying the shorts fast). They feature a lightweight poly-woven shell to keep the weight minimal, there's even zips and a storage tunnel which allows you to carry a layer around with you without having to worry about it falling off. They'll fold super small, too.
The essential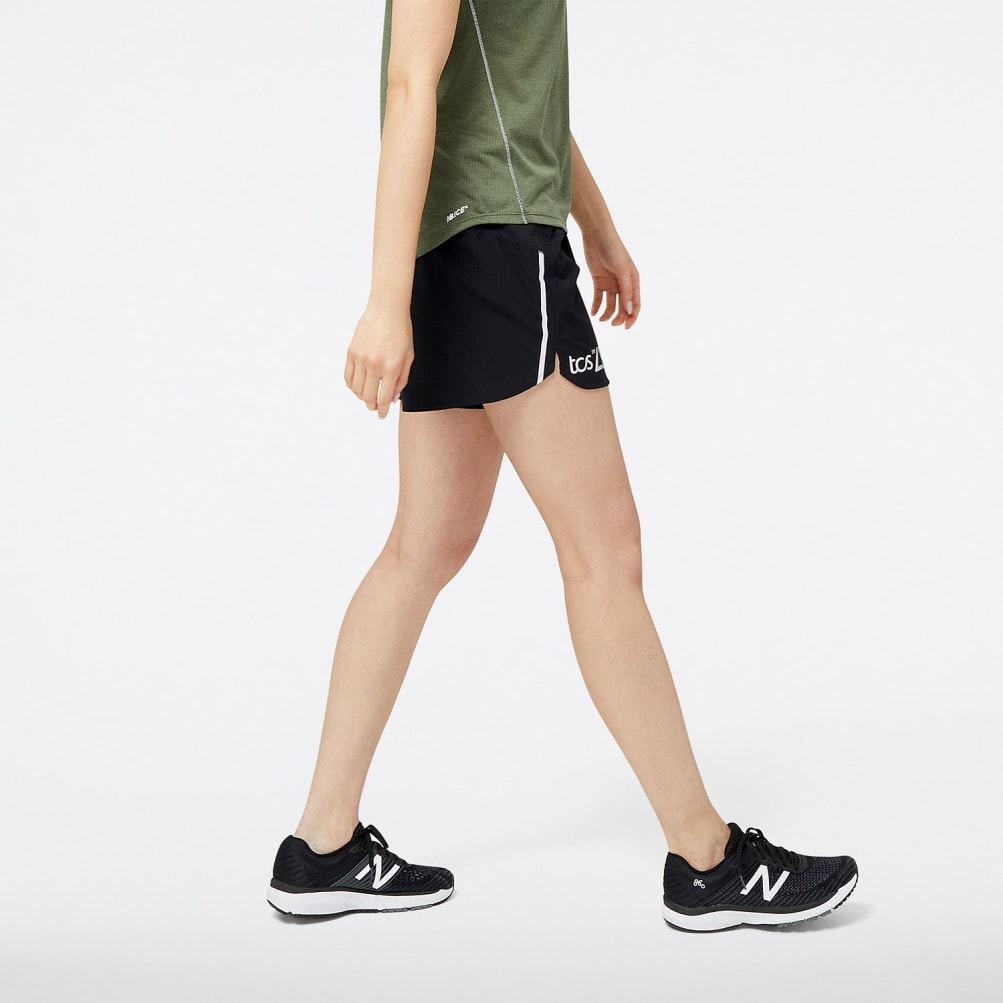 London Edition Impact Run 5in Short
New Balance
£45.00
Some things are just perfect. A dad shoe, a plain vest, a five-inch short. These have a performance edge you'll appreciate on the big runs, though. That NB DRY technology, sturdy zipped and drop-in pockets, and the outrageously handy storage loop. If there's a short to run a long run in, it's this. Also very good in the summer if you're looking to get a bit of Paul Mescal in London, via Ohio, about you.
Longbois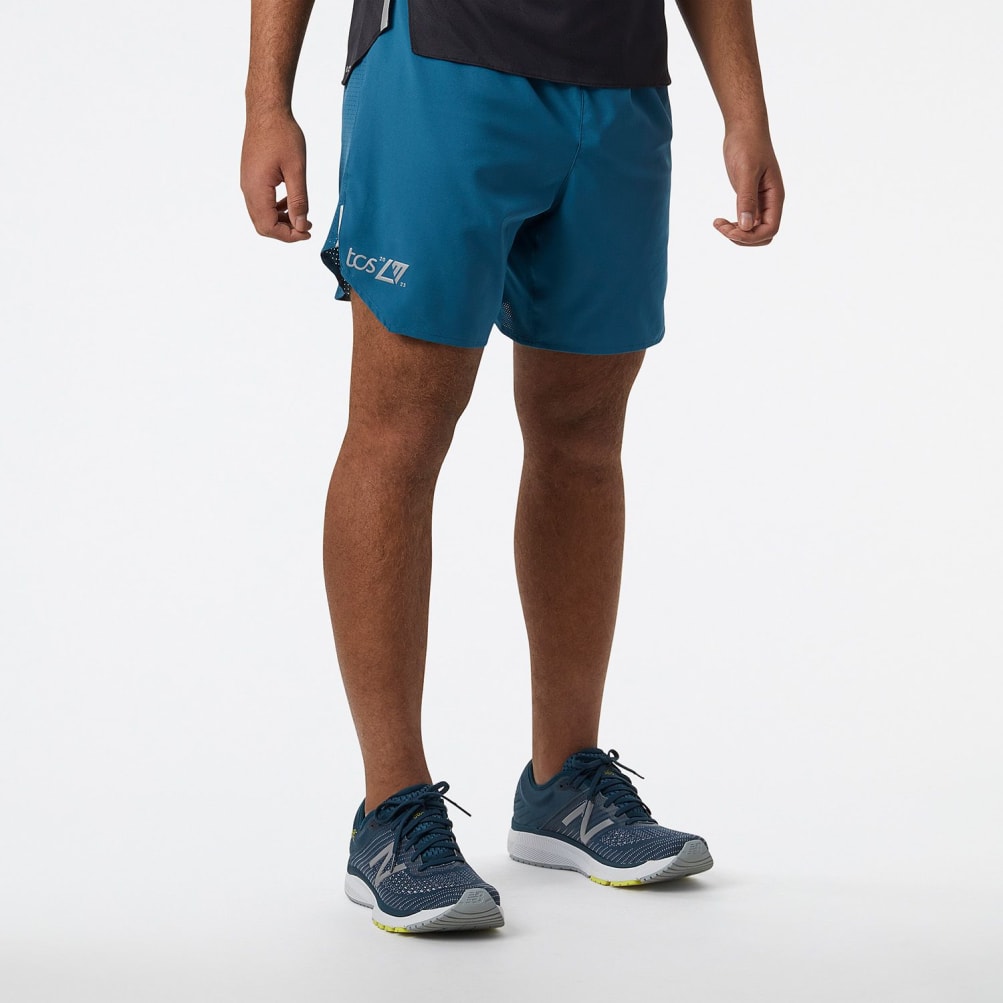 London Acceptance Q Speed 7 Inch No Liner Short
New Balance
£50.00
Long run, long short. Sometimes things just make sense. The extra few inches are ideal for adding to your storage options and the elasticated waist will make sure nothing falls down without being too tight. Some nice features include the perforated back for super breathability, and there's also iridescent reflective elements too – shine on!
The longest short: a trouser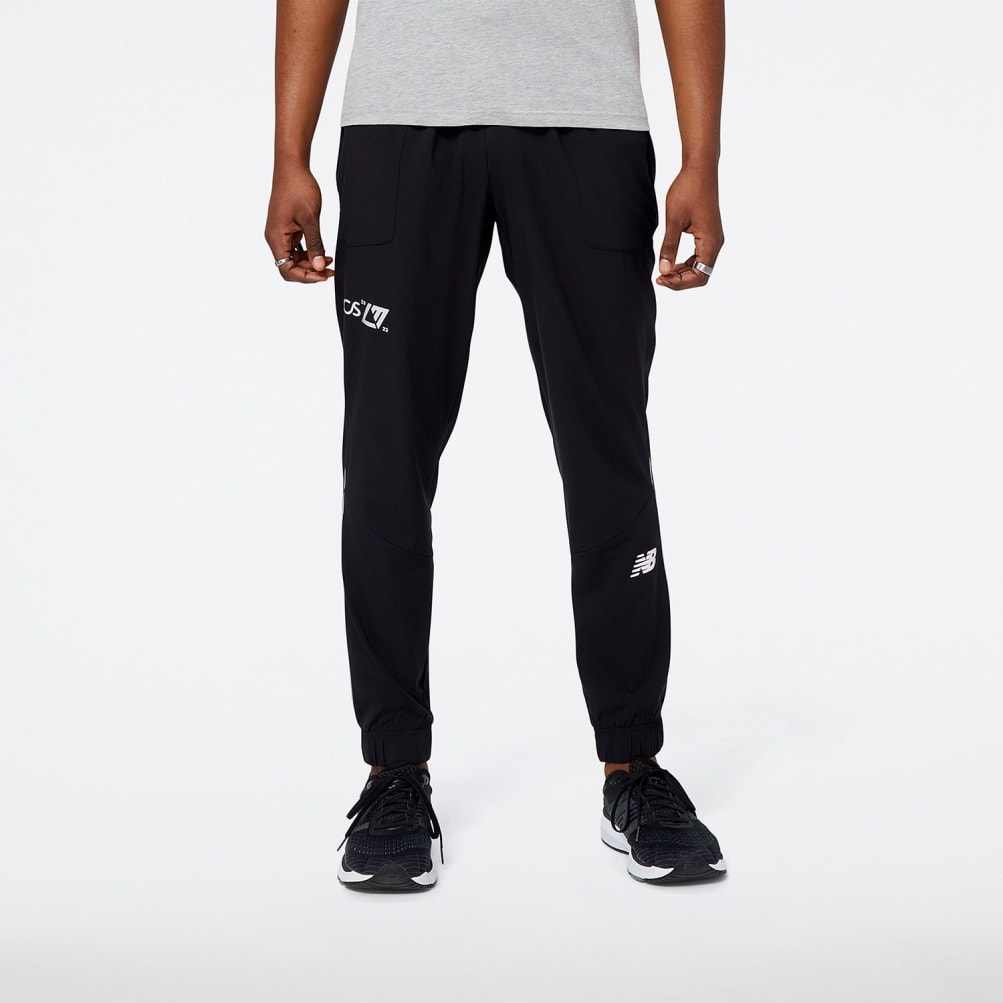 London Edition Impact Run Woven Pant
New Balance
£70.00
If you're worried the weather might turn mid-marathon, the Impact Run Woven Pant is just the piece of kit to pack. Made from a durable, wind and water resistant fabric you can ensure the trousers truly protect against the elements, keeping the muscles warm. The elasticated cuffs help here, too. There's both quick access pockets and zipped ones, and the fit is designed to be streamlined but not tight.
Top of the … tops!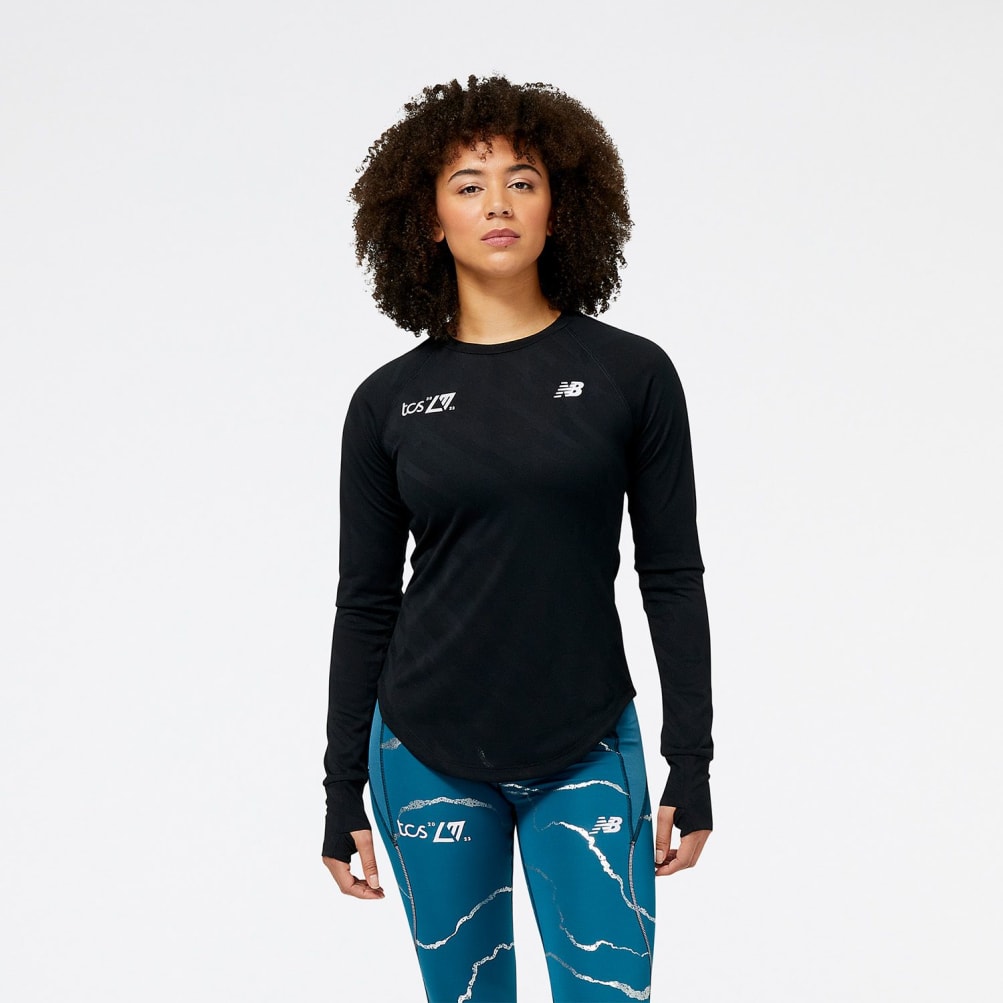 London Edition Q Speed Jacquard Long Sleeve
New Balance
£50.00
Not all tops are created equal. If you want a top that has as much thought in it as your meal plan does, look no further. London Edition Q Speed Jacquard Long Sleeve tee is great for warmer summer runs thanks to the NB ICEx cooling technology, it's also made with a jacquard knit fabric, which promotes airflow throughout. Your run will be a breeze. You'll be thankful for the long-sleeve for avoiding sunburn.
Do your vest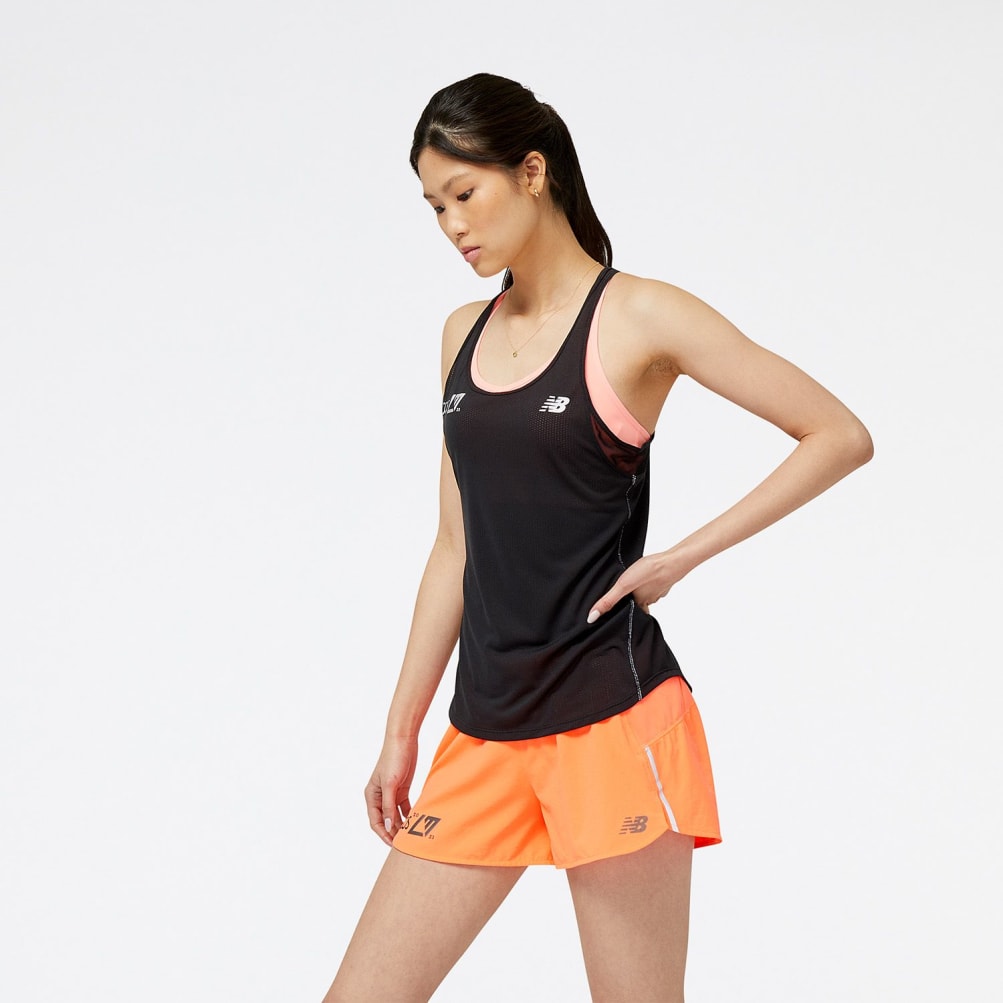 London Edition Impact Run Tank
New Balance
£36.00
Should you want the airiest of options, this vest is created using the same design and materials as the T-shirt, but of course, it's even smaller. Ideal for packing as a spare top, given it's going to take up virtually no room at all. There's reflective details which offer a functional and fashionable edge.
All of the foam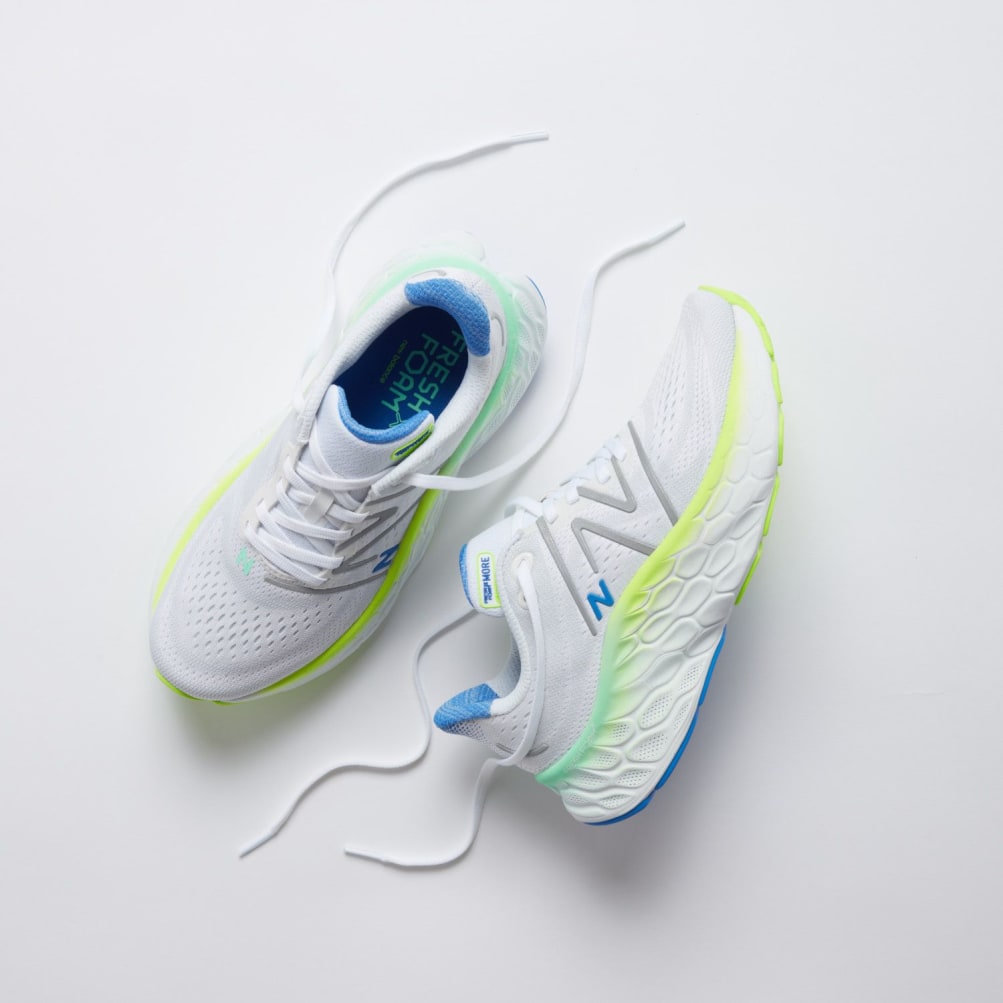 Fresh Foam X More v4
New Balance
£140.00
Runners love a trainer with a big cloudy-looking sole, and it makes sense. Running is high impact and cushioning the blow can help to prevent fatigue as well as stress on the joints. The Fresh Foam X More v4 is the foamiest shoe to date, anywhere. Designed to ensure cushioning where you need it without affecting stability. The mesh upper is breathable and snug.
Packable jacket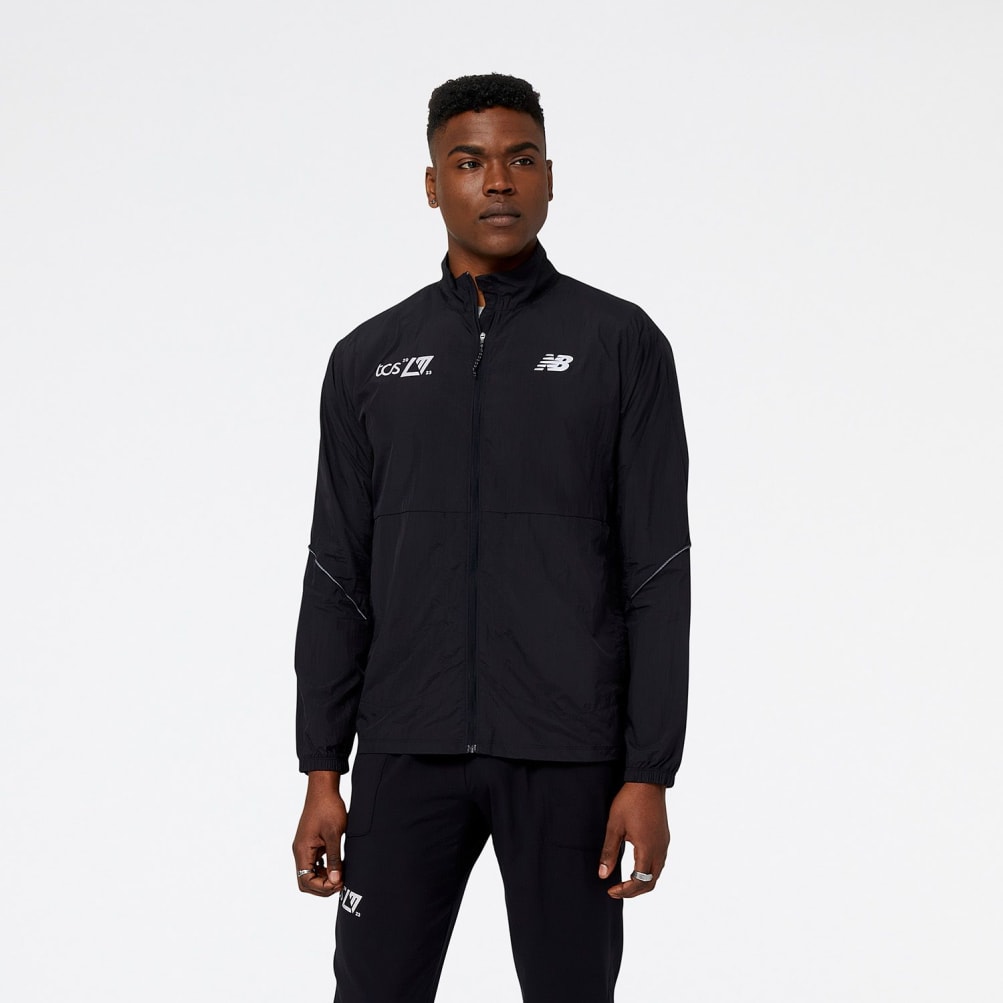 London Edition Impact Run Packable Jacket
New Balance
£85.00
The jacket designed to be packed, it's all in the name: London Edition Impact Run Packable Jacket. Featuring a nylon woven shell that's both wind-proof and water resistant, this one can be called on if the clouds decide to help wash your sweat away. It folds up into a waist-pack, so you don't even need to lug around a big bag to carry it.
If you need a bag…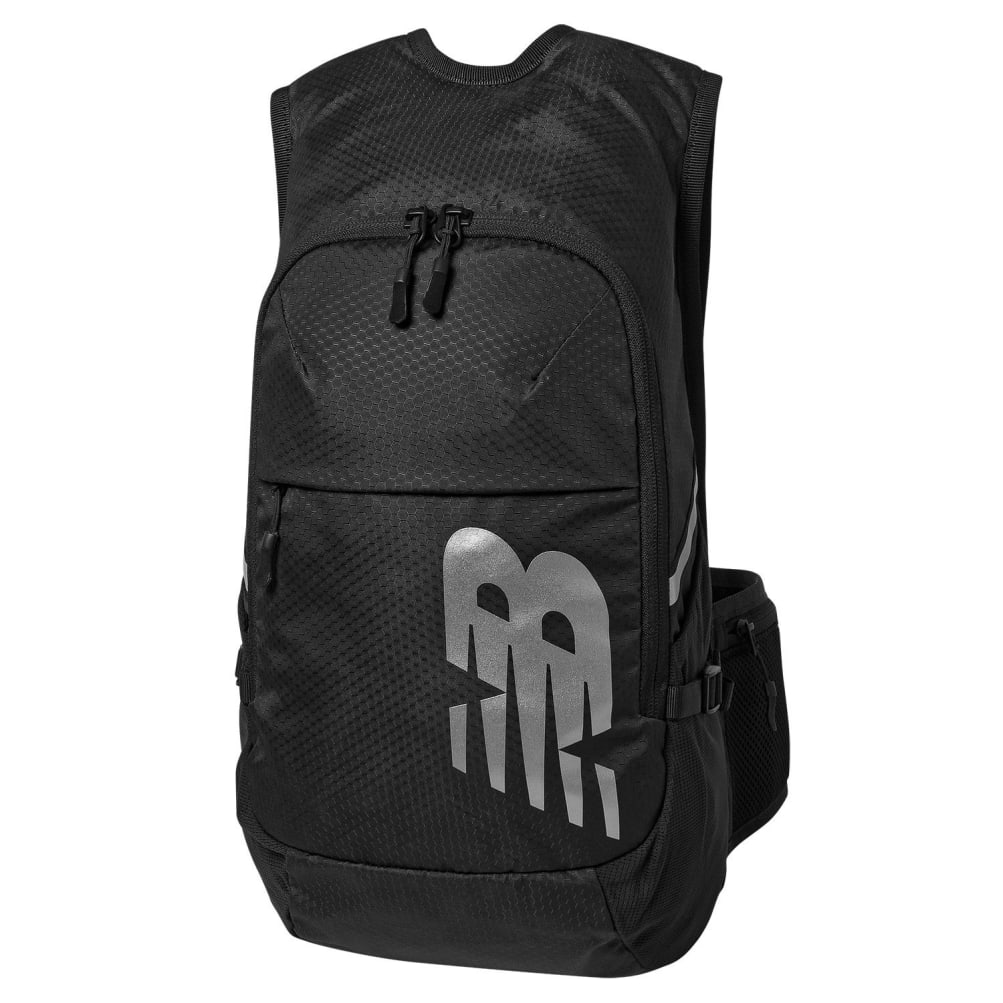 NB Impact Running Backpack
New Balance
£48.00
Some bags might feel like a bit of an inconvenience on a longer run, not the NB Impact Running Backpack! It's designed for long distance running. Lightweight, yet heavy on features. There's reflective accents designed to catch light, plenty of zipped compartments, straps to keep the bag from flopping about as you stride, and you'll fit a good bit of kit in there too.
Ultra, marathon shoe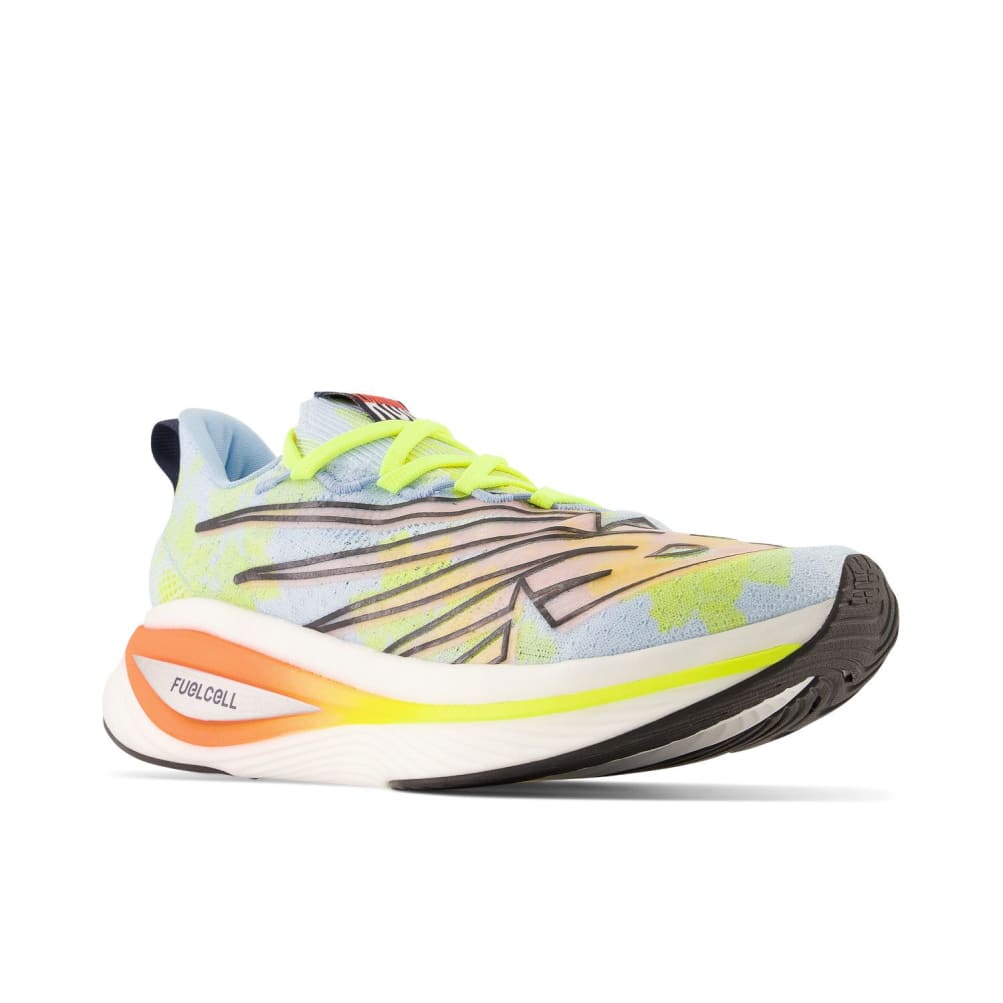 The London Edition FuelCell SuperComp Elite v3
New Balance
£220.00
If you're looking for a running shoe that'll work as hard as you do, here it is: The London Edition FuelCell SuperComp Elite v3. The midsole is the main talking point with these – designed with heaps of technology designed to literally propel you forward (thanks to the unique shape of the arch), and made using carbon fibre, these are light and will absolutely have you working toward personal bests in no time. They look great too.
This article has been brought to you in partnership with New Balance, which is working to get people on the move with its 2023 TCS London Marathon range.