Sugar, spice, everything nice: the positive nostalgia of the coquette aesthetic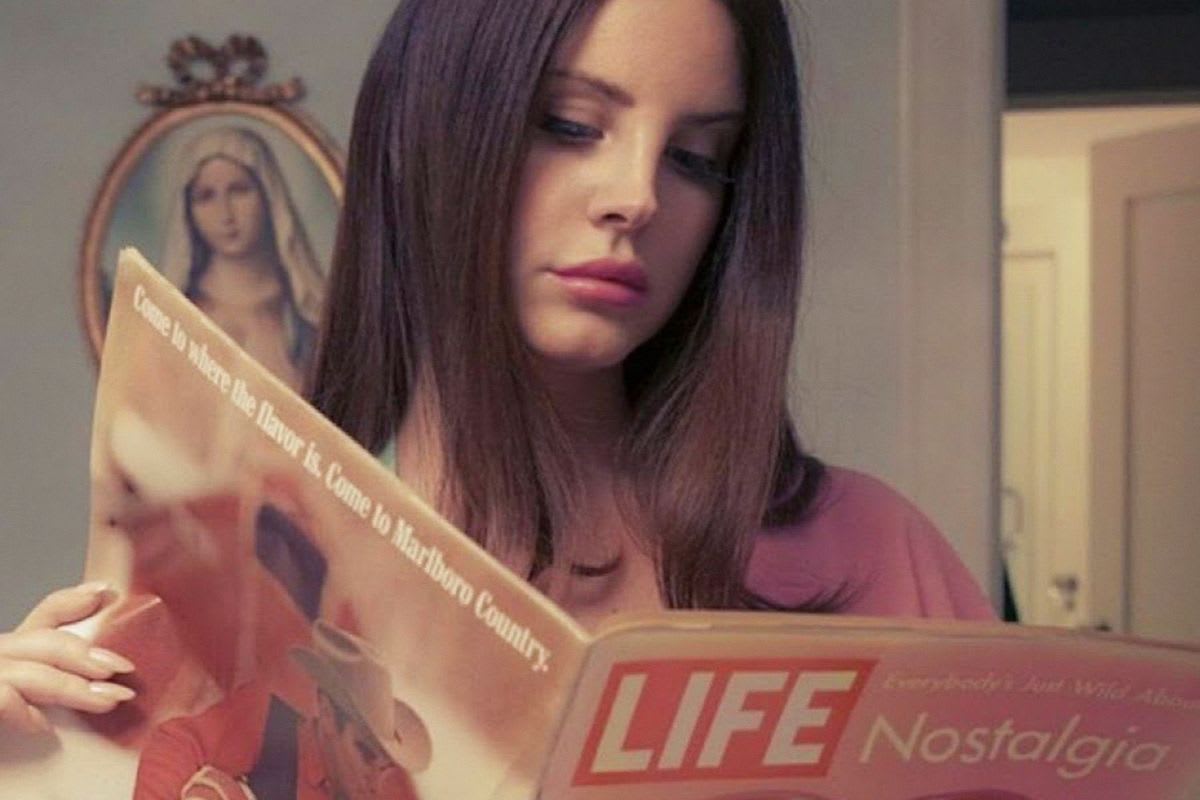 This hyper femme, Lana Del Rey adjacent trend can be a chance to connect with your inner child
image Instagram via @lanadelrey
words Sophie Lou Wilson
When Indy was a child, she would sit at the end of her mum's bed while she brushed her hair, styling it with big pink bow. It's one of Indy's happiest memories, so now, at 21, as she leaves childhood and adolescence behind for good, she taps into these moments when she gets dressed. Frills, lace, bows, hearts and ribbon detailing sprinkle her wardrobe, calling back to halcyon days spent playing dress up, ambushing her mother's closet and having her hair gently brushed, days when happiness and safety felt present and uncomplicated. This way of dressing isn't a case of arrested development. It's part of a rich and flourishing fashion aesthetic and online community.
If Mitski, Vivienne Westwood corsets and Sylvanian Families have one thing in common, it's that they've all been adopted under the umbrella of the coquette aesthetic. On TikTok alone, the hashtag has racked up more than nine billion views as girls and young women post their baby pink outfits, romanticise their pasta and do room tours while unreleased Lana Del Rey whispers breathlessly in the background. There are few TikTok fashion aesthetics so pervasive, yet so divisive. A girlish amalgamation of soft Tumblr aesthetics, the Japanese Lolita subculture and Lana Del Rey infused vintage Americana, coquette style is pretty, pink and perenially youthful.
But, like the proto-coquette Tumblr aesthetics that came before, there's a darker side to it too. The Merriam Webster dictionary defines the word 'coquette' as "a woman who endeavours without sincere affection to gain attention and admiration of men" and some critics claim the style of dress sexualises young girls and romanticises Vladimir Nabokov's controversial 1955 novel Lolita. Meanwhile, thinly veiled pro-eating disorder content proliferates beneath 'coquette' hashtags on all platforms, adding to the aesthetic's murky reputation. Yet active members of the coquette subculture are increasingly vocal in their criticism of subsections of the community who engage in these behaviours. While there's a transgressive side to it, for most, identifying with the coquette aesthetic is about reclaiming the playful fashions and interests of girlhood as a form of self-love and a way to romanticise your own life.
you are missing out on some content here because you rejected our cookies. want to change that?
"Dressing in a coquette style helps me connect with my inner child," says Duckie, 17, who discovered the coquette aesthetic when she downloaded TikTok in 2020. For her, it's much more than a trend. It's a lifestyle. "Being coquette has also helped me strive to take a softer approach to life. I buy myself peonies and pink carnations just because. I write poetry, wear bows and knee socks. I romanticise every aspect of my life."
Adolescence is often a period of fashion experimentation, but teenage expression can be dampened by factors like lack of financial independence as well as strict parents and school uniforms. On top of this, girly clothing and interests are often the subject of ridicule which puts some girls off from embracing them at a younger age. "When I was younger, it was seen as uncool to be girly or like feminine things," says Kellen, 18, who discovered the coquette aesthetic through Lana Del Rey music videos and Japanese kawaii YouTubers. "When I wear pretty outfits or surround myself with pretty things, I'm healing my younger self who would have wanted to live a life just like this one."
Fashion can be a powerful way to connect with the past. According to Dr Carolyn Mair, Fashion Business Consultant and author of The Psychology of Fashion, clothing is increasingly being used with people with dementia as a way of triggering memories. It goes without saying then that wearing clothes and accessories we associate with childhood can help us feel more connected with our inner child. Dr Mair suggests that, "If we dress in pink, girly clothes, we're going to feel that girly way we felt as a child."
you are missing out on some content here because you rejected our cookies. want to change that?
However, nostalgia is a complex and bittersweet emotion. Dr Mair adds that dressing in a girly, coquettish way may help bring back happy memories from childhood, but it won't have such a joyful effect on everyone. "If we had a bad childhood, a certain type of clothing can remind us of a time when we were very unhappy," she says. "It can be a trigger. For example, I really hated school and I was unhappy at school. I would never want to dress in a school uniform type outfit, however trendy it might be simply because it reminds me of a time when I was unhappy. It's not all rose tinted glasses."
But for those who feel drawn to the coquette aesthetic, it's about finding joy in the little things. It's almost like creating a character to aestheticise your life. "I just want to be my younger self's it-girl," says Bella, 24, who now runs a coquette-inspired fashion brand, Fallen Angel Apparel. On the surface, this might look like wearing heart shaped sunglasses and eating strawberries in a waft of Miss Dior eau de parfum while "Did you know that there's a tunnel under Ocean Blvd" plays, but it can be so much more than that. It can be a way to access the carefree joy, adventure and creativity that you left behind somewhere between playing fancy dress games and relating to Lana Del Rey lyrics a little too much. Sometimes going back to your childhood self – and style – is the best way to grow.
shop the coquette aesthetic