Get your summer glow on with our beauty giveaway worth over £600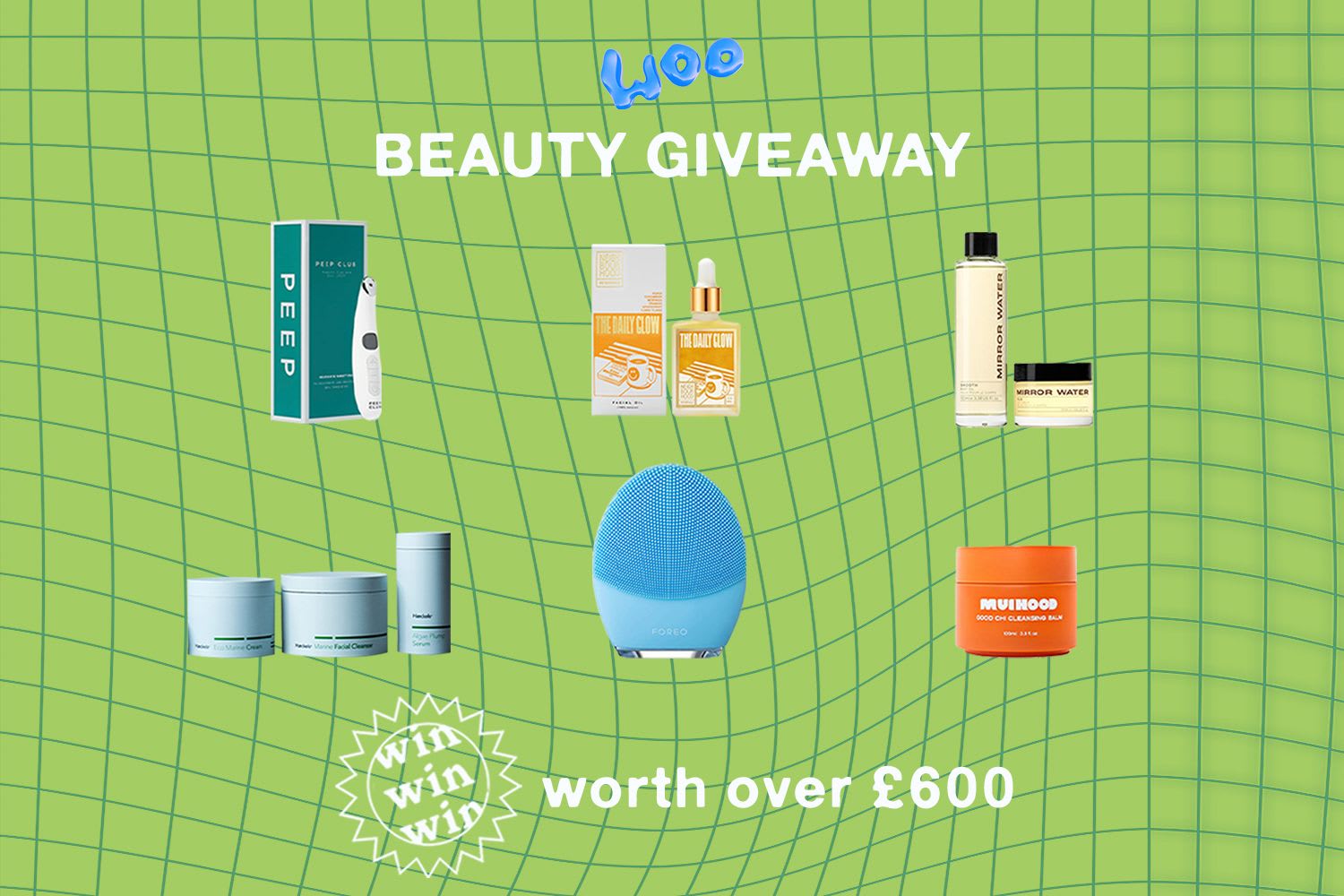 Subscribers to our newsletter could be in with a chance of winning products from brands like Haeckels, Foreo and Mirror Water
Here at woo, we believe that beauty is more than skin-deep. It's not just creams and serums, or how we look, it's about how we feel and a chance to take a moment to take care of ourselves from the outside-in.
That's why we're pretty serious about all things skincare and beauty, recognising them as a pillar of wellness and a vital form of self-expression. As a result we've explored the links between hair and radical self-love and delved into how beauty is practised in different cultures across the world. And now, we're looking forward to being able to share some of our fave beauty gems with you.
First up, some background. Back in November, we launched our very own marketplace: a world-first destination for beauty, fashion, homeware and wellness, where you can shop by mood as well as category. In the nine months since then, we've welcomed a whole host of brands who're exploring beauty in new, exciting and distinctly 2023 ways.
This includes Foreo, the creators of the world's first-ever silicone cleansing facial brush for tech-infused skincare solutions. Then, there's Haeckels, the Margate-based "360 wellness brand" who draw from nature to create sustainable products across face oils, shower goodies, serums, candles and creams that offer you everything you need for the TLC your body deserves.
There's also Peep Club, the eye care specialists co-founded by an award-winning optometrist and helping to put the "treat" in "eye treatment". For those looking for a little bit of relaxation, look no further than Mirror Water, the bath and body brand created by Youtuber Estée Lalonde.
Passionate about championing cultural diversity within the beauty space, we also stock Muihood: a skincare brand marrying traditional Chinese medicine with scientific innovation for solutions that stand the test of time.
And good news! Goodies from all these brands and more are available as part of our woo beauty bundle giveaway. This exclusive offering of products is worth over £640 and features all you need in order to explore what beauty means to you, on your own terms.
The bundle includes:
Woo "Woomaster" Viewfinder
In order to enter the giveaway, which runs from now until 5 September 2023, be sure to subscribe to our newsletter and fill in the form below. Check out full terms and conditions here.
The Clean Look Edit - Giveaway