12 lotions, creams and balms for sunburn and after sun care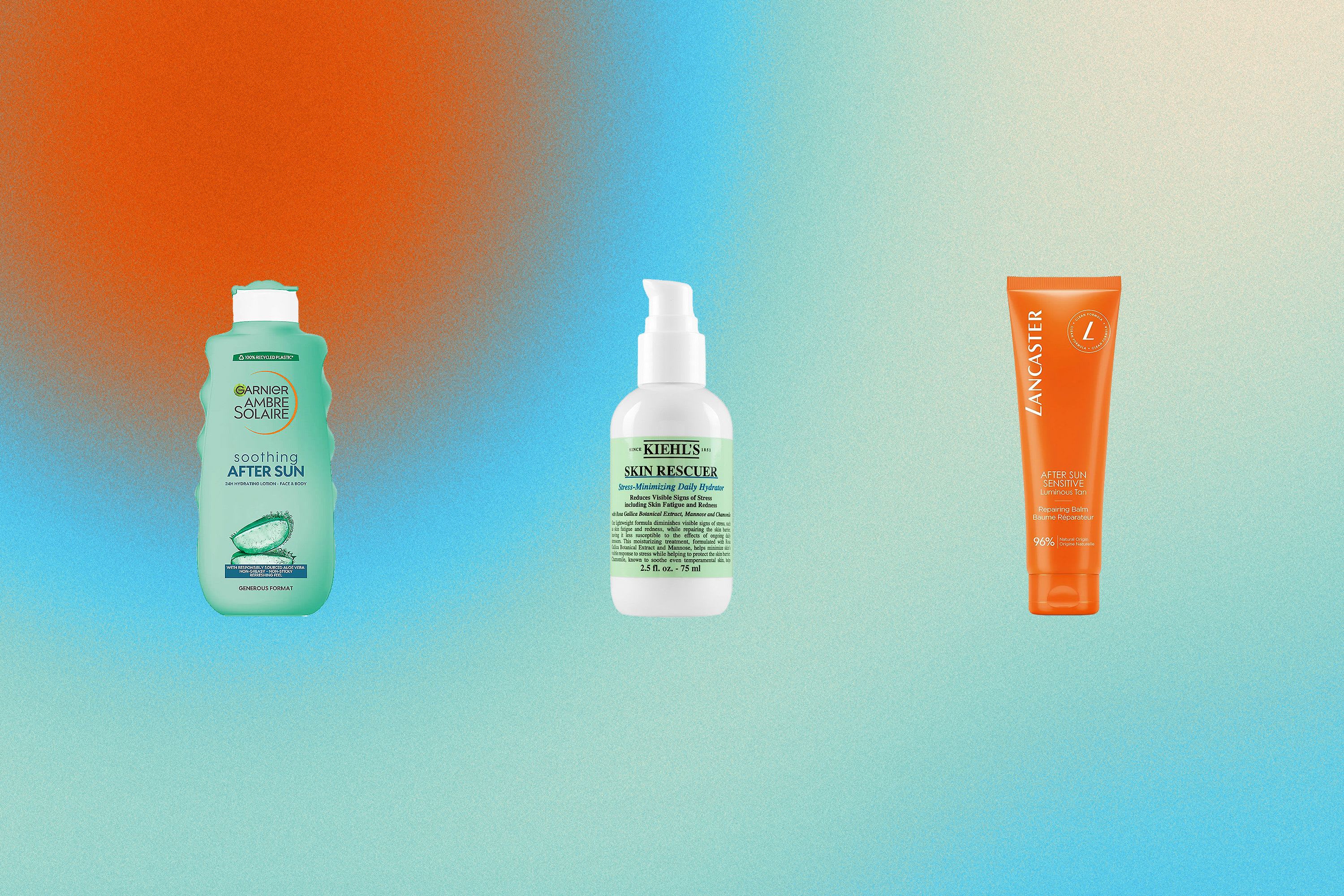 Had a bit too much sun over the weekend? These sunburn relief products will help hydrate and heal sun-damaged skin
Sunny days are great for getting a dopamine boost – whether you're chilling in the park, pretending to read your book on the beach, or basking in the light of both your pals and the midday sun at an outdoor party. But beware – sun exposure can leave skin feeling dry and sensitive. Repeated sunburn increases your risk of different skin conditions and skin damage. While regularly reapplying a sunscreen with strong SPF and spending time in the shade is the best way to prevent skin damage, sometimes sunburn still happens. It's estimated that over a third of us get sunburnt in the UK each year.
When that happens, it's important to treat it, giving your skin a chance to repair and rehydrate, as well as easing any pain or itching that comes.
Most soothing sunburn treatments are derived from nature. Moisturising after sun products containing aloe vera, shea butter, vitamins C and E and essential oils like tea tree and chamomile can aid the healing process and prevent peeling. They can also help maintain a tan and provide deep hydration so it's a good idea to moisturise post-heatwave, even if you haven't got burnt.
A day spent enjoying the sun shouldn't lead to a week of discomfort, so put your mind at ease with these replenishing lotions, creams, and balms.
SOOTHE YOUR SKIN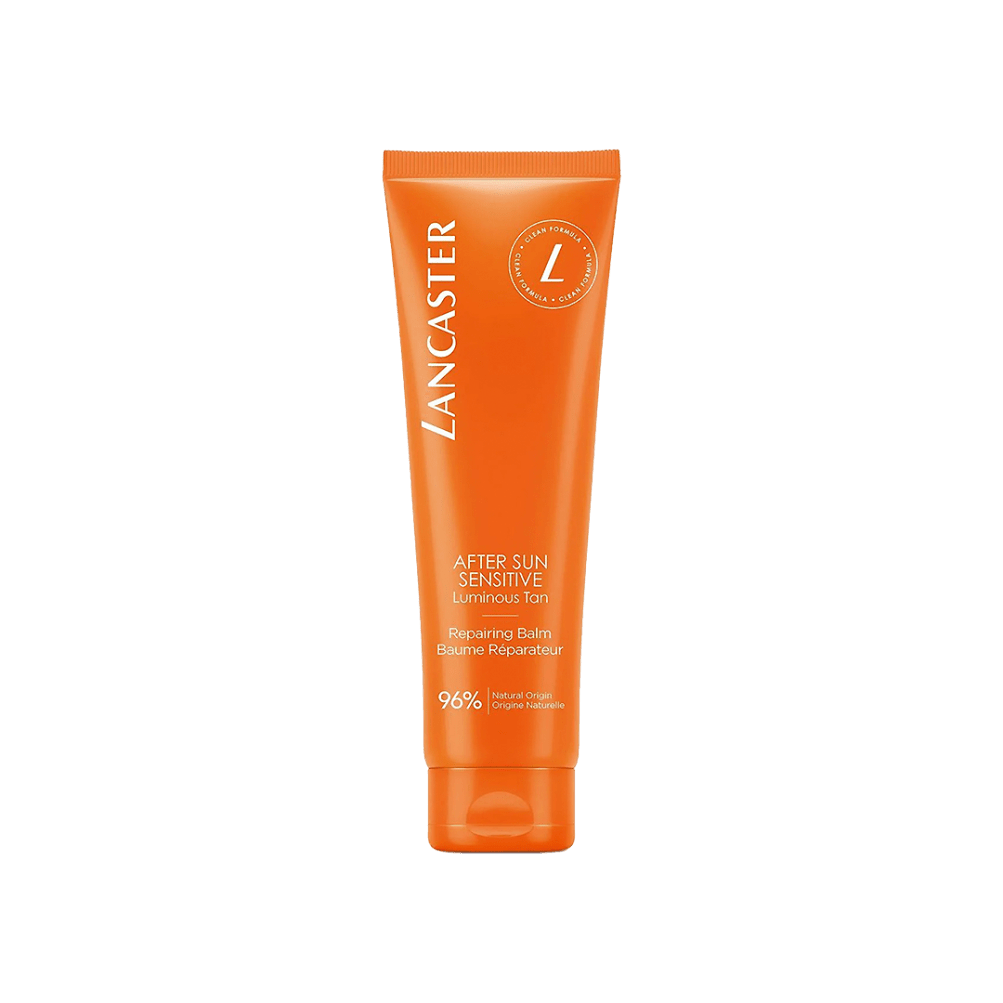 Sun Sensitive After Sun Repairing Balm
Lancaster Beauty
£24.00
Apply Lancaster Beauty's aftersun balm to help comfort and repair sensitive, sun damaged skin. It combines the brand's tan activator and Suniscalm complex to build up the skin's natural resistance to the sun and help maintain a tan. Made from 96% natural ingredients, including shea butter and jojoba oil, the non-sticky formula leaves skin soothed and glowing.
PAMPER AND PROTECT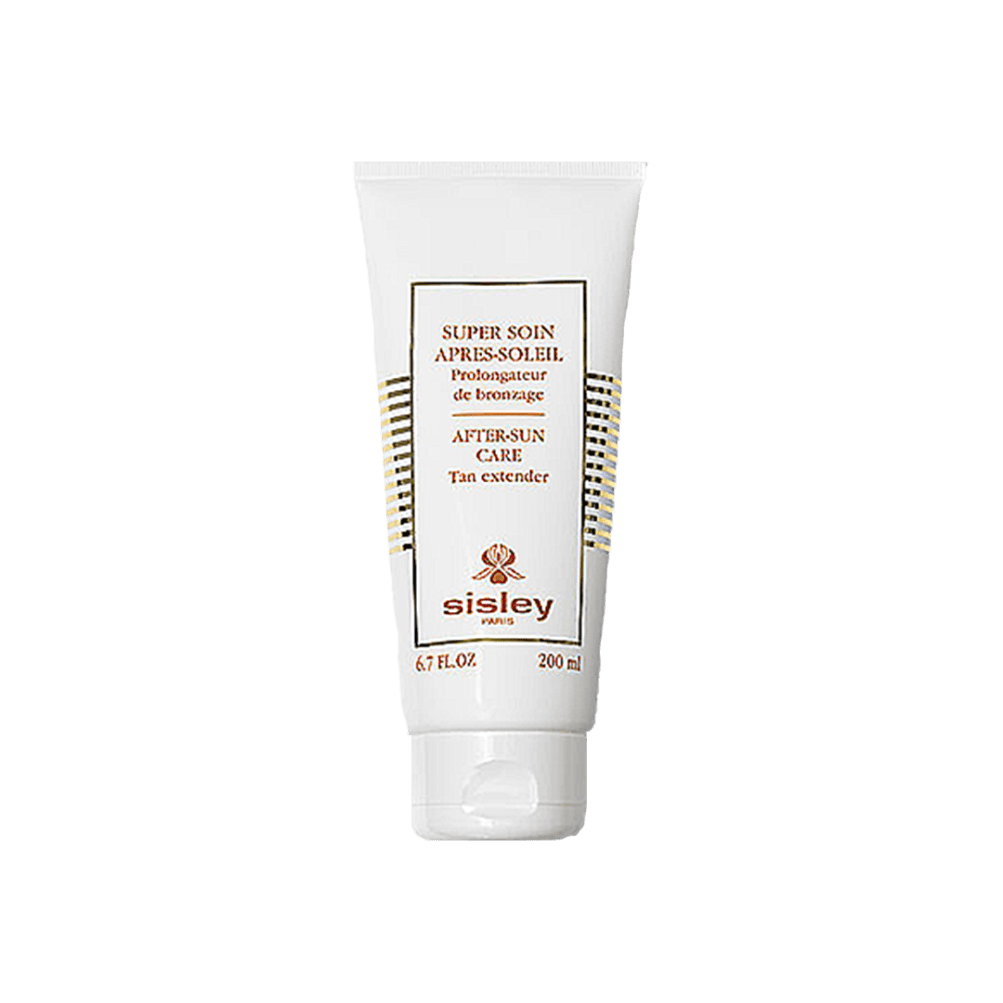 After Sun Care Tan Extender
Sisley Paris
£124.00
Treat yourself to sumptuous sunburn care. Experience deep hydration and sun-kissed skin with Sisley's luxurious After Sun Tan Extender that boosts the skin's protective layer. Sage and marjoram essential oils, cucumber and shea cool and repair sunburnt skin in a natural but indulgent way. The lightweight formula seeps into the skin dermis on a cellular level to prolong your tan and provide nutrition to reduce peeling.
RESCUE CREAM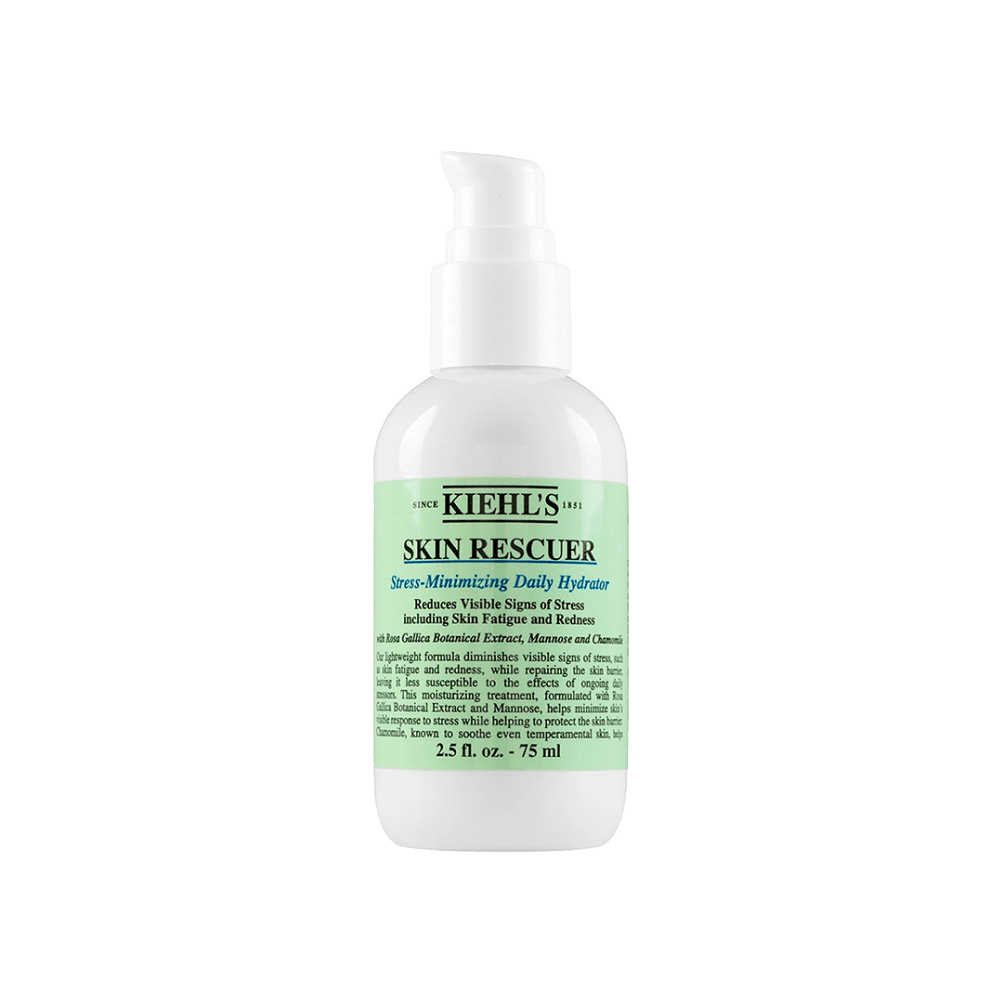 Skin Rescuer
Kiehl's
£32.00
De-stress with deep hydration. You can integrate Kiehl's Skin Rescuer into your daily skincare routine, but it's also ideal for soothing sun damaged skin on your face. The mannose, chamomile and rosa gallica formula fortifies the skin barrier function to reduce signs of stress, redness and fatigue for a more even skin tone. Make sure to combine with daily SPF to protect and prevent sunburn in the future.
VITAMIN C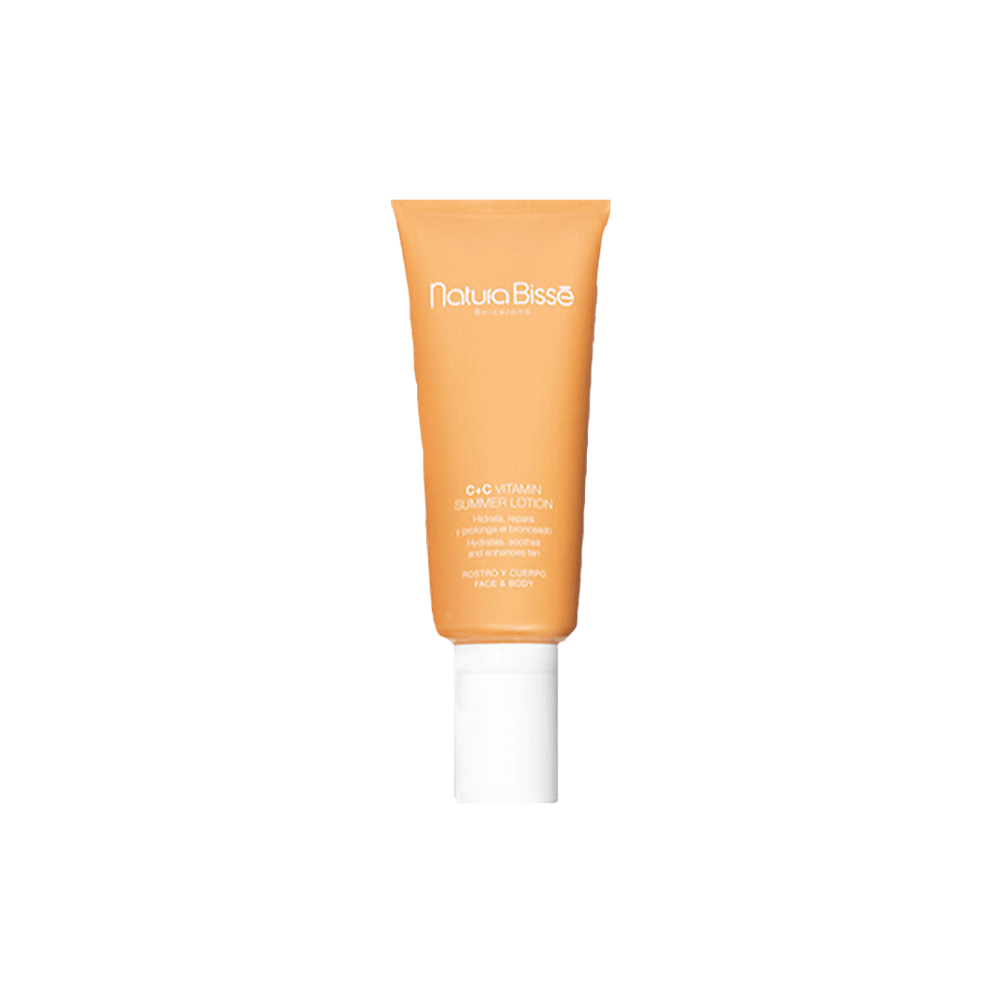 C + C Vitamin Summer Lotion
Natura Bissé
£56.00
Vitamins C and E are rich in antioxidants that can enhance daily sun protection by protecting healthy skin cells and reduce the ageing effects of sun exposure. Natura Bissé's C+C Vitamin Summer Lotion combines these vitamins with a tan boosting pro-melanin complex. Aloe vera is also included to soothe, calm and cool damaged and inflamed skin.
SUN KISSED ESSENTIALS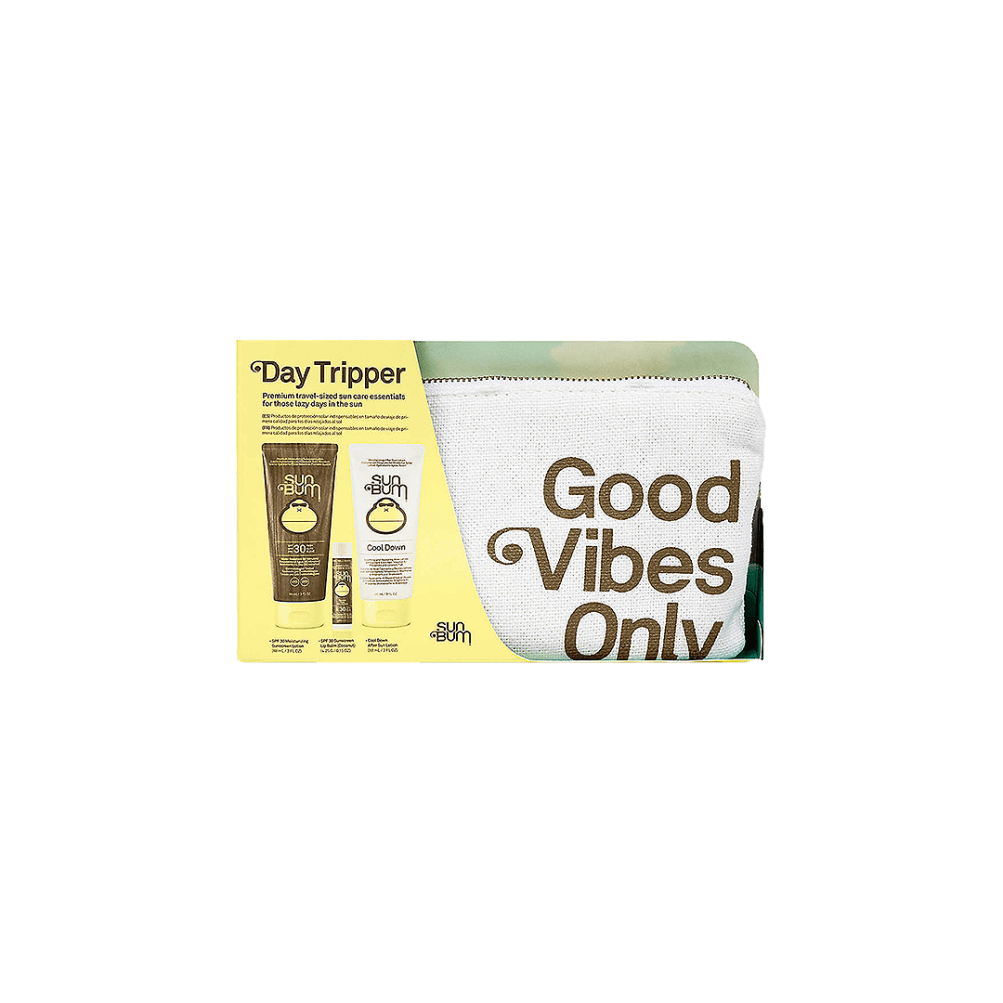 Day Tripper Sun Screen Essentials Set
Sun Bum
£23.99
Pack your beach bag with Sun Bum's handy sunscreen set that includes an SPF 30 sunscreen and coconut lip balm plus an aloe vera after sun lotion enriched with Vitamin E so you're prepared for the sun from start to finish. The hot weather survival kit comes in a cute travel-sized pouch perfect for taking on holiday.
WONDER BALM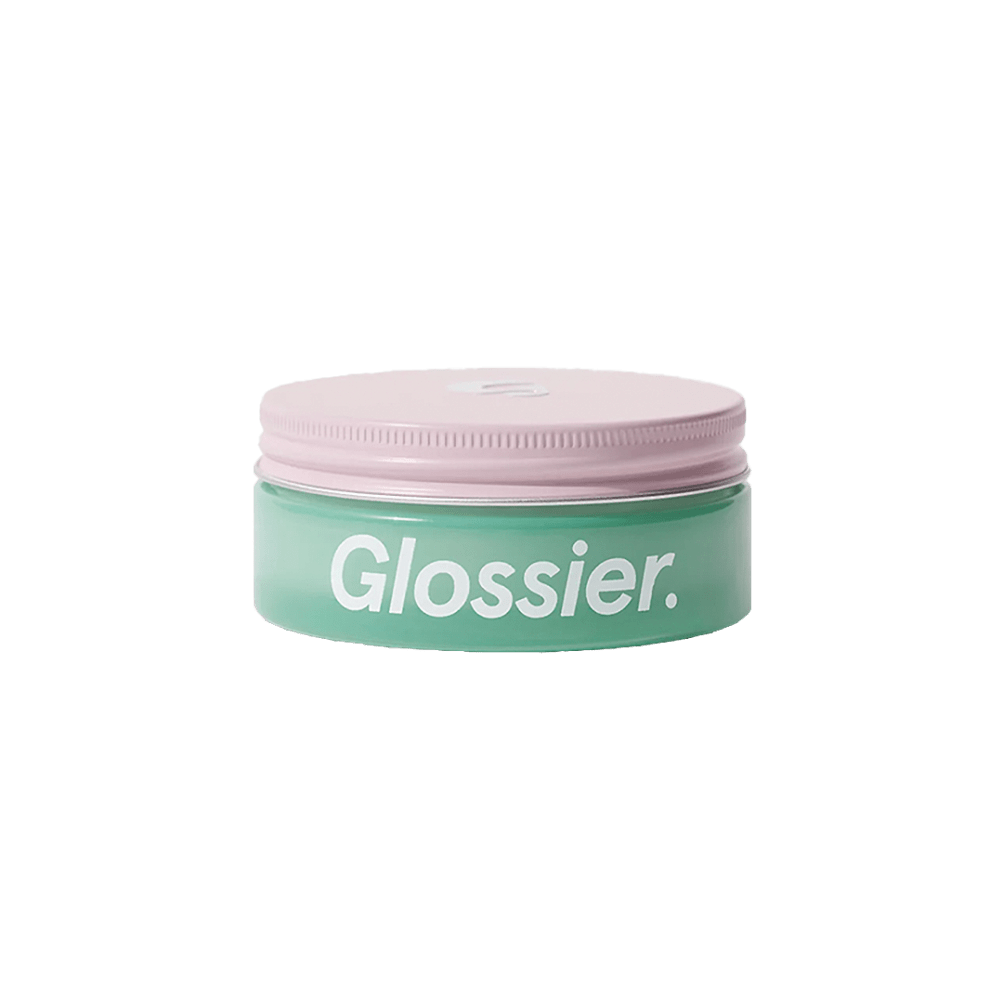 After Baume
Glossier
£25.00
A balm for all seasons. Glossier's soothing After Baume helps repair dry and sensitive skin after exposure to harsh weather, hot and cold. The plant-based natural formula moisturises for up to 24 hours. It's designed to target very dry skin and persistently dry areas like nose crevices, elbows and knees as well as naturally soothing sunburn and sun damaged skin.
SUNBURN STAPLE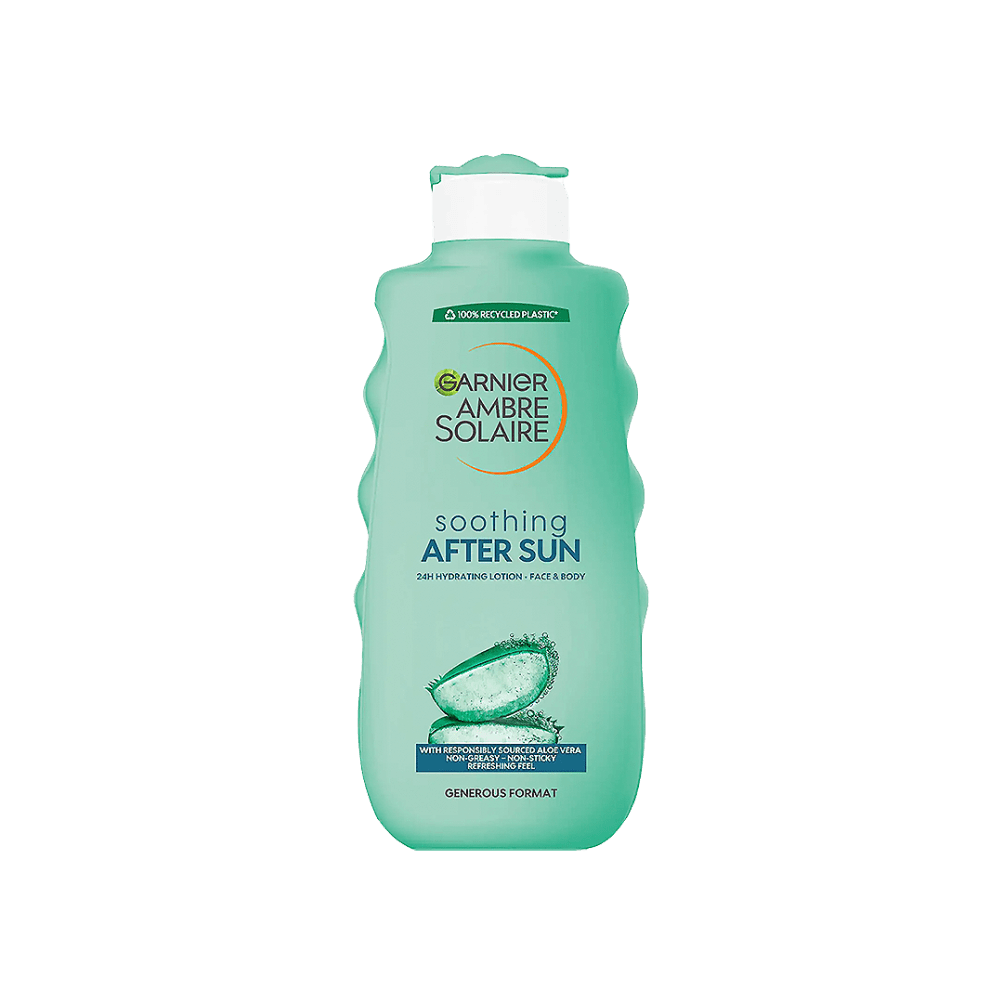 Ambre Solaire Hydrating Soothing After Sun Lotion
Garnier
£6.00
Garnier's after sun lotion is a holiday essential – it's a classic for a reason. The aloe vera cools and soothes sore skin and the long-lasting formula is enriched with cactus extract. It feels silky smooth yet grease-free upon application, proving that quality after sun care doesn't have to break the bank.
TWO IN ONE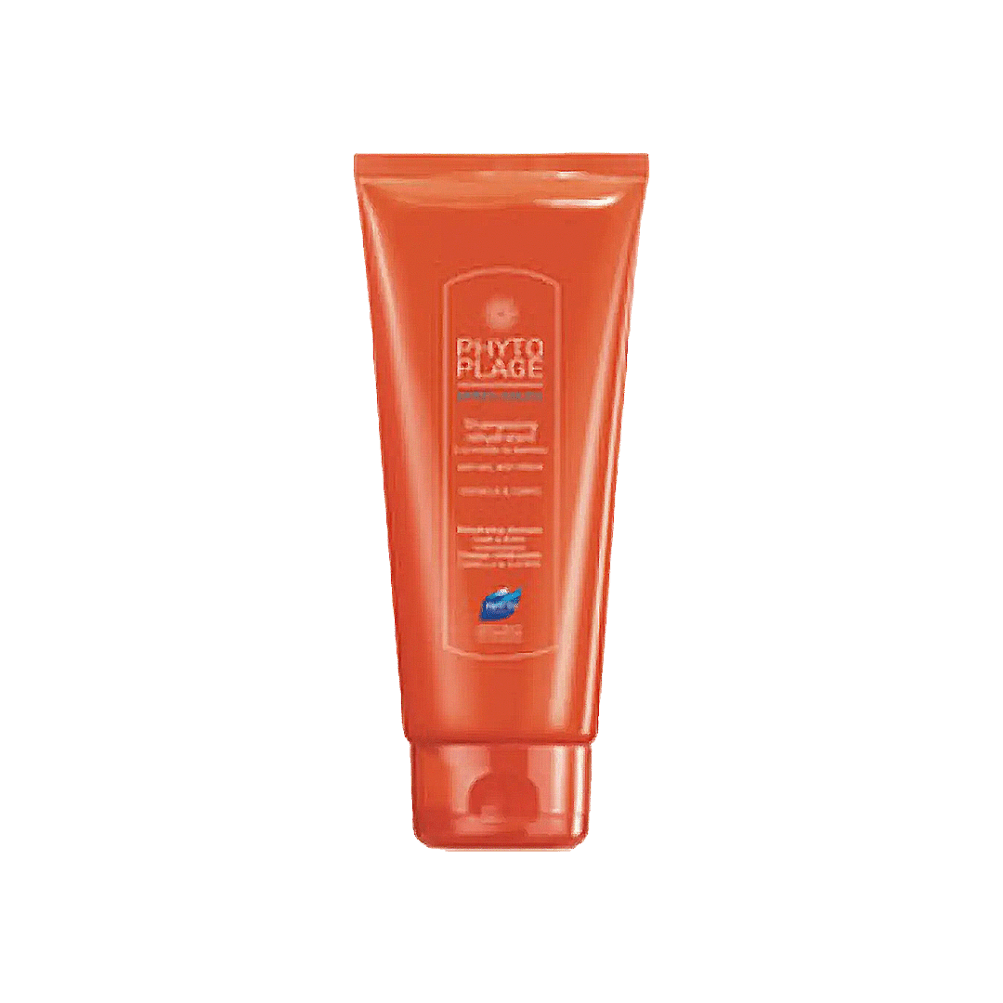 Hair and Body After Sun Rehydrating Shampoo
Phyto Phytoplage
£13.50
Stay hydrated from head to toe. It's not only your skin that can suffer from sun damage. The sun can dry out your hair too. Try Phyto Phytoplage's Hair and Body After Sun Rehydrating Shampoo, an all-in-one cleansing formula that helps repair sun damage and lift away sand, salt, chlorine and sunscreen residue. The blend of coconut oil, bamboo marrow, kukui oil and wood cellulose is intensely moisturising. Two-in-one shampoo doesn't have to be basic.
ALOE VERA
Aloe Vera Gel Maximum Strength
Dr. Organic
£5.99
Aloe vera has natural anti-inflammatory and antioxidant properties that help take the sting out of sunburnt skin. It can also reduce redness caused by UV light exposure. Dr. Organic's maximum strength aloe vera gel can be used all over the body to keep skin cool and hydrated.
REPAIR AND REHYDRATE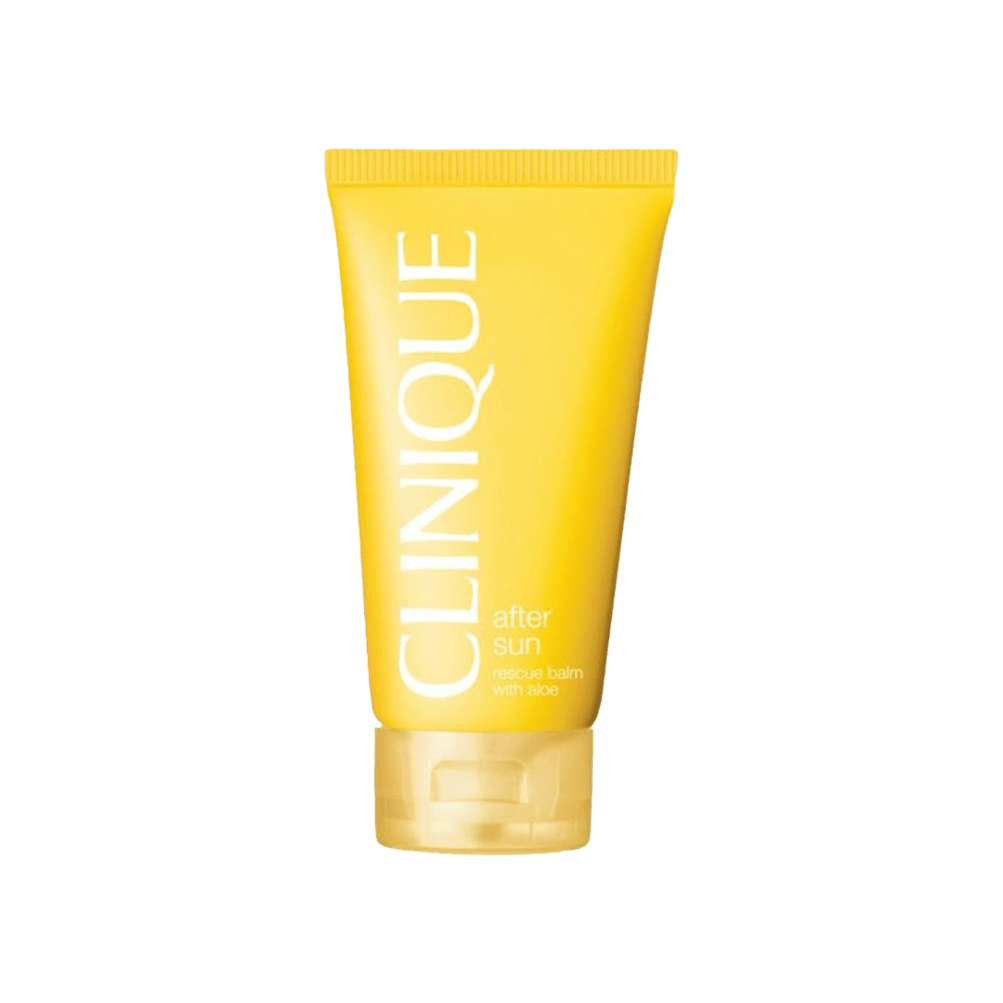 After Sun Rescue With Aloe
Clinique
£21.00
Bottled sunshine. Clinique's soothing post-sun lotion comes highly recommended by customers for its dual qualities of reducing discomfort and visible redness. It can be used on the face as well as the body for instant relief following sun exposure.
SKIN SAVIOUR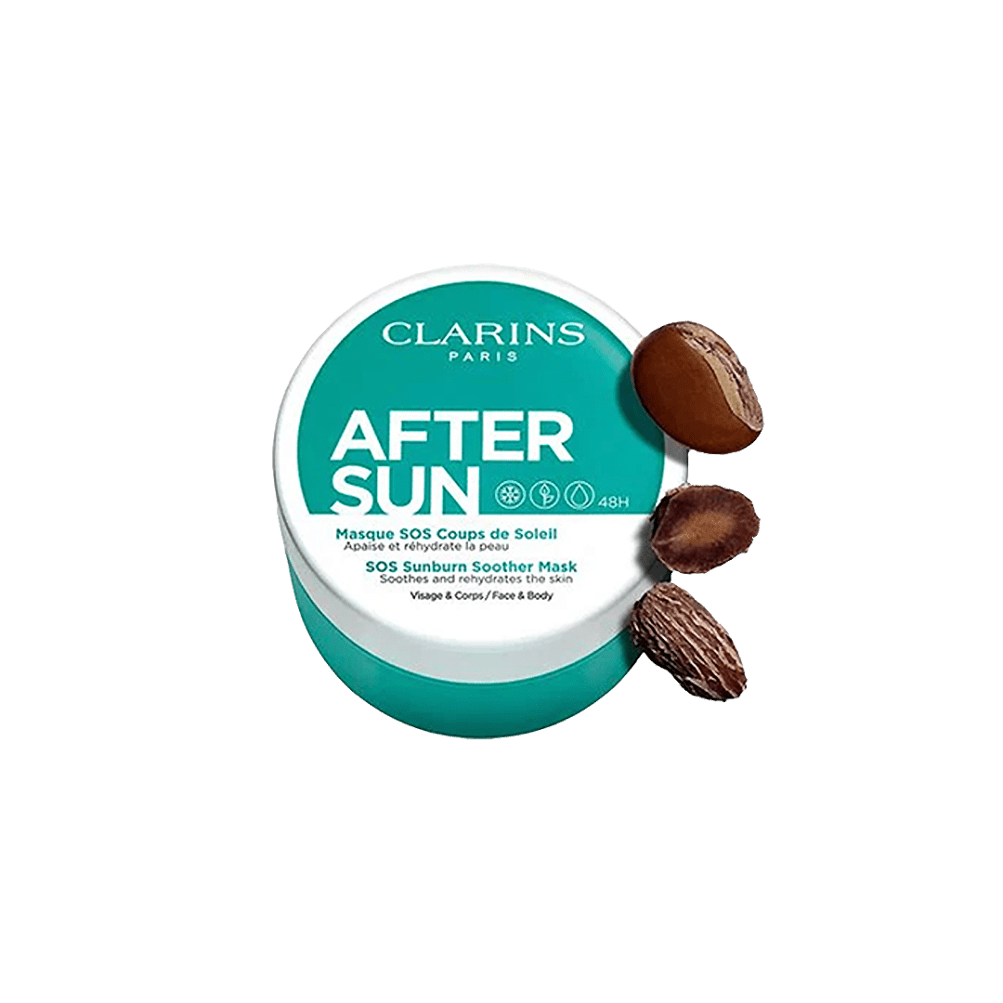 SOS Sunburn Soother Mask
Clarins
£22.00
Don't let today's sunbathing result in tomorrow's dry skin. Clarins' cream gel mask uses shea oil, sunflower extract and aloe vera to minimise burning sensations and intensely moisturise for up to 48 hours. Use as a hydrating face mask or after sun moisturiser for the whole body.
NATURE'S AFTER SUN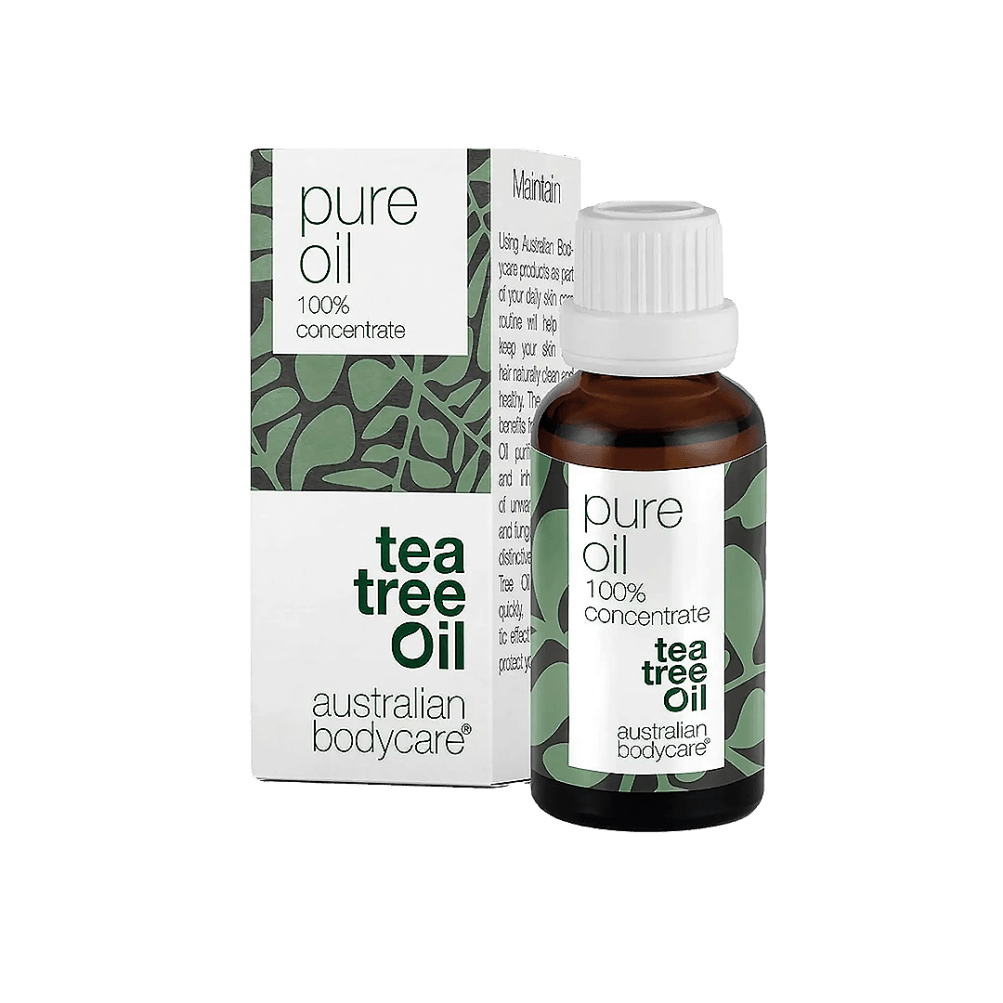 Tea Tree Oil
Australian Bodycare
£11.99
The nourishing benefits of tea tree oil have been recognised for thousands of years. It helps soothe inflamed skin while encouraging the regeneration of tissues damaged by the sun, making it a popular after sun treatment for hair and skin. However, it shouldn't be applied before sun exposure as it can increase sun sensitivity.
All products are selected independently by our editors. If you purchase anything through this article, Woo may earn an affiliate commission.