Ten camping products to make you feel like you're VIP at Glasto
From beautiful blankets to picnic coolers that actually work, these pieces will help you level up your outdoor experiences
2022 has been dubbed the revenge summer on social media; after two years inside, socially distanced and woefully empty of plans, this summer promises to make up for all that. Maybe you've said yes to every whiff of a plan, including a half-baked day out or camping trip that your mates suggested one wine-soaked evening, or maybe you're a pro when it comes to putting up tents and embracing the elements. Whichever it is, you don't want to be caught short, so take a look through our edit or piece to make the most stress-free experience as possible…
Advertisement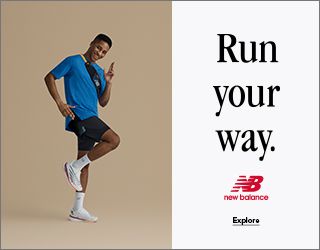 BBQ, but make it fashion
Gas Grill - Stainless Steel
CARHARTT X SKOTTI
£ 199.00
One of the major stresses of camping is sorting out food. Avoid half-cooked sausages and soggy toast (and most importantly, make the campsite dads horrendously jealous) with this absolute beauty of a camping grill, the result of a collab between Carhartt, everyone's favourite workwear brand, and German grill experts Skotti.
Heatwave-proof cooler
Another problem with cooking outside is also having nowhere to keep the beers cold while you wait for the grill to get going. The YETI Roadie 24 ice box solves that one. It can hold up to 18 cans of beer or 10kg of ice, so your cans are guaranteed to stay crispy cool even in the most inhospitable of British heatwaves.
The perfect picnic blanket doesn't exi-
Living Yard Picnic Blanket
Ferm
£ 105.00
No camping trip would really be complete without a daytrip to the beach or a gorgeous viewing point for an aesthetic picnic. Be the envy of everyone on the beach with this equally beautiful and practical 100% cotton picnic blanket from Ferm—complete with a strap for flinging nonchalantly over your shoulder as you saunter carefree to the perfect picnic spot.
Keep calm, even if your hat has just blown away
4 Flavour Mixpack
Goodrays
£ 29.95
Let's face it: camping is stressful for even the most well-prepared travellers. Stave off the nerves with this mixpack of Goodrays' CBD drinks. After you've wrestled with your tent to get it all set up, choose from yuzu and elderflower, raspberry and guava, passionfruit and pomelo or blood orange and grapefruit. Goodrays' CBD drinks also contain your daily dose of Vitamin D per serving and are 100% vegan, so they're probably the most guilt-free relaxation aid out there.
Party > Picnic
Portable Bluetooth Speaker
Marshall
£ 150.00
It almost goes without saying that a Bluetooth speaker is a camping essential. In case it doesn't, we're here to remind you that it absolutely is, and this Marshall one, designed like their classic radios, is a fabulous choice. It's so stylish even your tent neighbours will be able to forgive you for pumping the tunes all night long.
Basket > Bag
Round Picnic Cooler Basket
SunnyLife
£ 120.00
Although we all love a good tote bag, they're less than ideal for carrying picnic food. This sleek and gorgeous picnic cooler basket from Sunnylife is a step up. With a lid that doubles as a cheeseboard (!) it's perfect for romanticising your camping getaway and holiday picnics.
Boredom Fix
Kubbs set
Decathlon
£ 29.99
Camping is full of long evenings, almost certainly without wifi or data. In case you get bored of card games, or just forget the rules to every card game you've ever played and can't look them up due to the aforementioned lack of data, you'll be grateful you packed your Kubbs set. The Viking alternative to chess, it's a traditional Scandinavian game where you have to knock over soldiers and overthrow the king to win.