8 SPFs to help you nail sun protection once and for all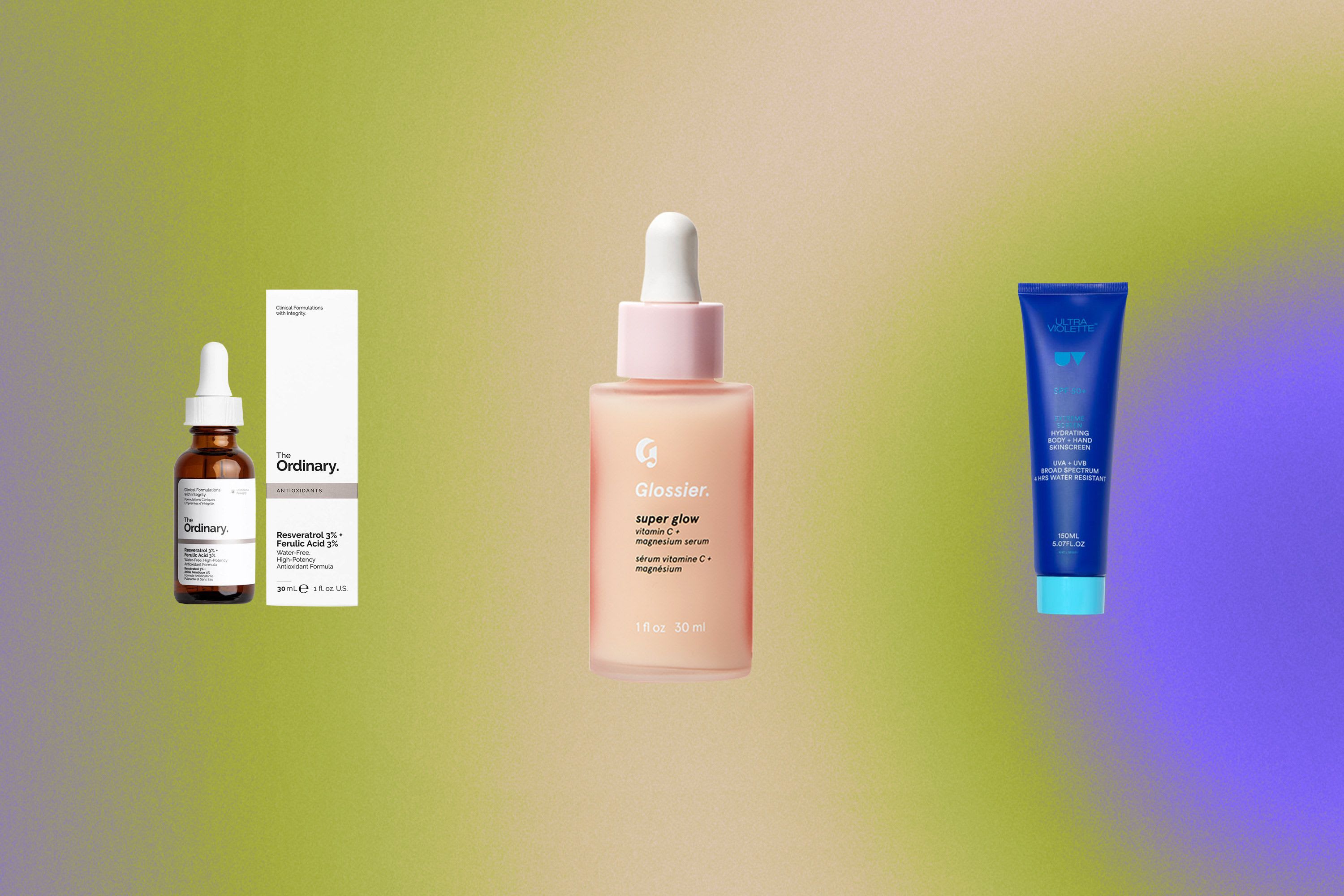 With so many myths and misinformation, consider this your ultimate guide to safe summer sun.
Gone are the days of frying in oil, laid on Bacofoil in the sun. Now common sense, science and every dermatologist, doctor and skinfluencer in between tells us that if we are to preserve and protect our skin, we must be religious and diligent in our approach to SPF. Even when rain falls and the sky is scuffed with clouds. Yes, 'UV rays cause damage to the skin, 365 days a year,' says consultant dermatologist Dr Alexis Granite. No matter how lengthy and loving your skincare routine is, if you're not wearing SPF, you are, in a word, screwed, because UV damage from the sun is responsible for 90% of all visible and premature ageing.
Decoding the label
Let's start with SPF. Meaning sun protection factor, it refers to how long you can stay out in the sun without getting burnt. For example, SPF 30 allows you to stay out 30 times as long, and SPF 50– ok, you get it. It might sound like a leap between the two, but the difference in protection is pretty minimal, with SPF 30 blocking 98 % and SPF 50 blocking 98%. Which one is right for you? Head dermatologist and author of The Skincare Bible, Dr Anjali Mahto, says that melanin-rich skin is relatively more protected than fair skin, meaning that an SPF 15 - 30 usually suffices. Otherwise, you better believe that 50 is best. No matter what skin tone you have, however, broad-spectrum protection is non-negotiable as it shields you from both UVA rays, associated with ageing, and UVB rays, associated with burning. Both, it has to be said, can cause cancer.
Physical vs. Chemical2
On to the different types of SPF: chemical and physical. Chemical sunscreens contain ingredients that sink into the skin and absorb harmful UV rays, whereas physical sunscreens, which are also referred to as mineral sunscreens, sit on top of the skin, providing a physical shield against UV rays. Because they're waterproof, sweatproof, lightweight and imperceptible, physical formulas are great for your face. Darker skin tones benefit especially as they leave no white cast. Also, those with facial hair, as there's no tell-tale clogging.
It's worth noting that unlike physical formulas, chemical sunscreen doesn't work straight away, so applying at least 30 minutes before you go out in the sun is a must. Physical formulas tend to be better for those with sensitive skin, or who suffer from conditions such as rosacea or melasma, as they're free from the chemicals that can be irritating. For the same reason, they also score high on the environmental front. Irrevocably damaging coral reefs, in 2018, Hawaii passed a law blocking the sale of chemical sunscreens that contained oxybenzone and octinoxate.
Don't Rely On Your Skincare
Even if your moisturiser shouts about SPF, you're not necessarily covered.. 'Often when it's built in you're only getting UVB protection, but you need UVA too,' says Dr Justine Hextall. What's more, the protection that's shown on the packaging is only true if you're applying and reapplying enough, which according to no-nonsense dermatologist Dr Sam Bunting, is half a teaspoon of pure SPF on your face and neck. What's more, you need to reapply approximately every two hours, something that even the most attendant of skin enthusiasts would fail at.
Shop The Best
The dermatologists fave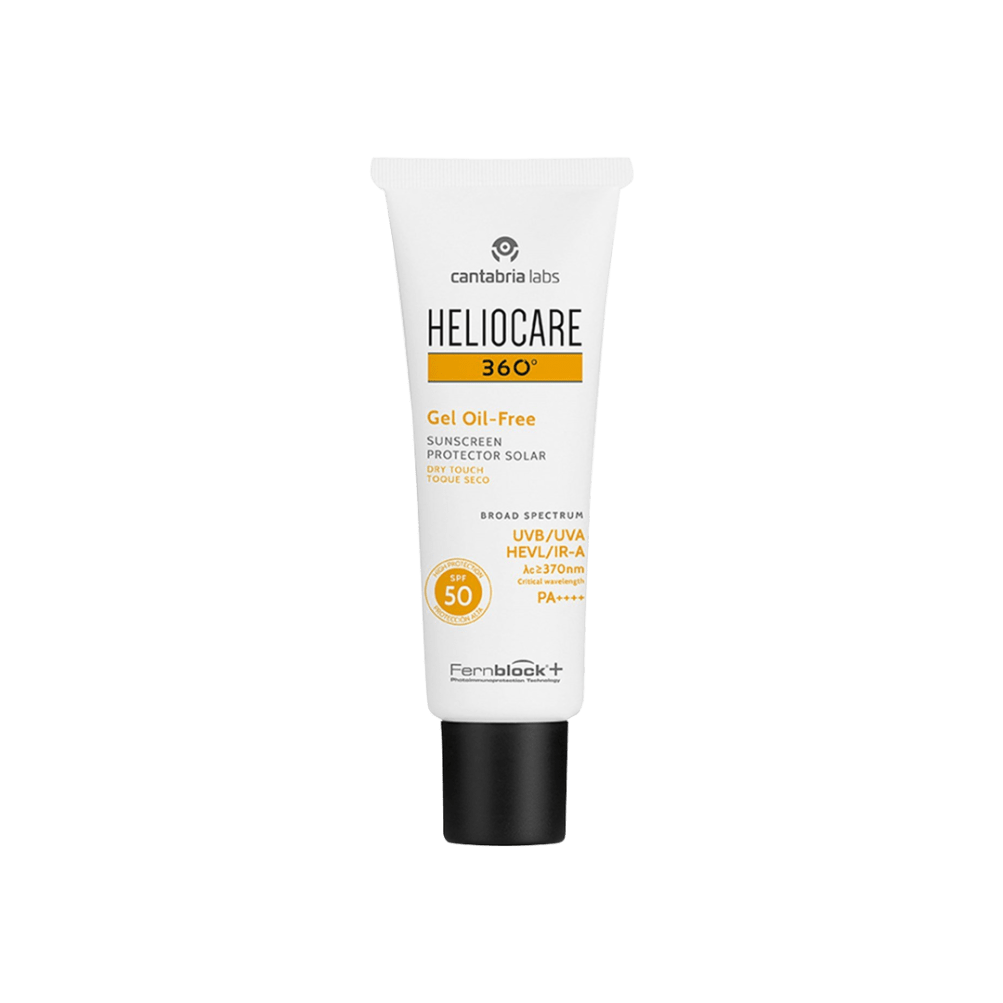 Helicare - 360° Gel Oil-Free SPF50
The dermatologists fave
£25.00
You'll struggle to find a dermatologist who doesn't love this stuff. Lightweight and oil-free, it doesn't clog pores or congregate in cracks.
For those wanting ultimate protection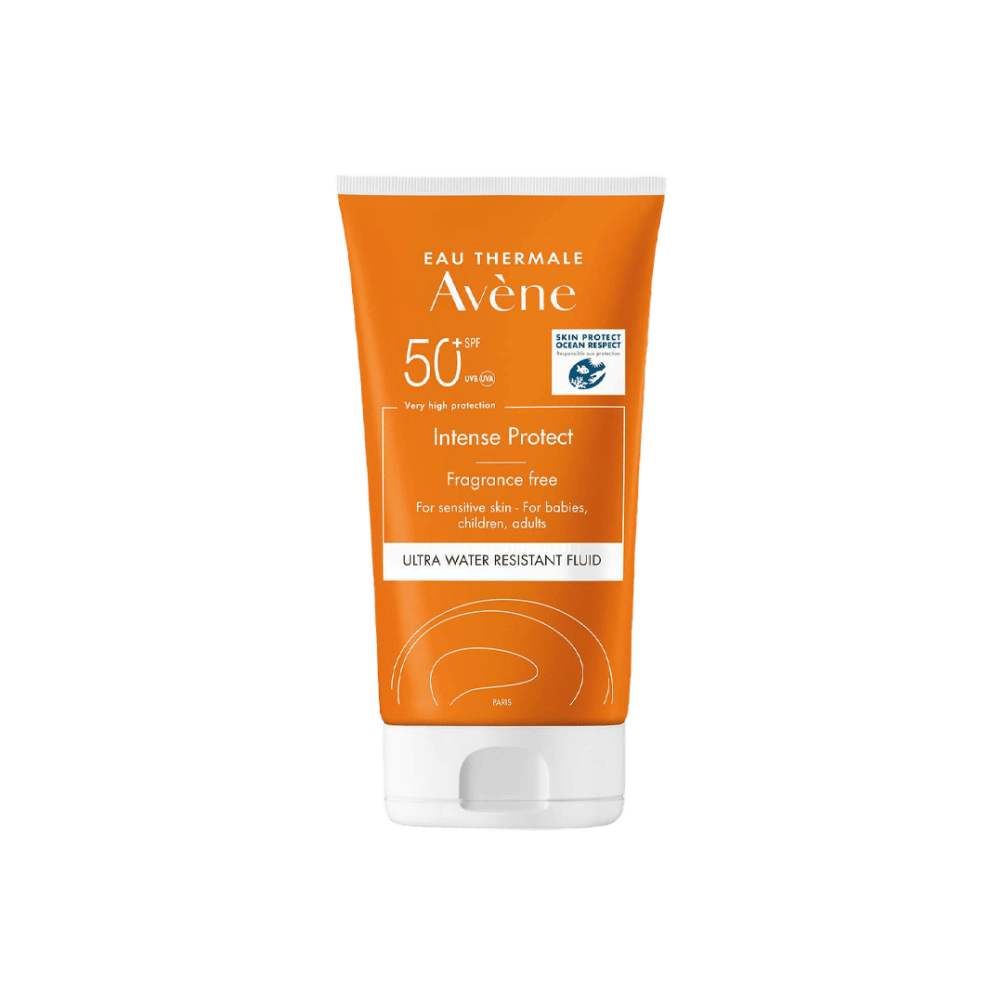 Avène - Intense Protect SPF50+
For those wanting ultimate protection
£20.00
Sensitive skin? This gentle, does what it says on the tin formula is for you. It may remind you of the stuff your parents used to paste you in as a kid - intense is the operative word, but it will give you peace of mind.
Holiday vibes all year round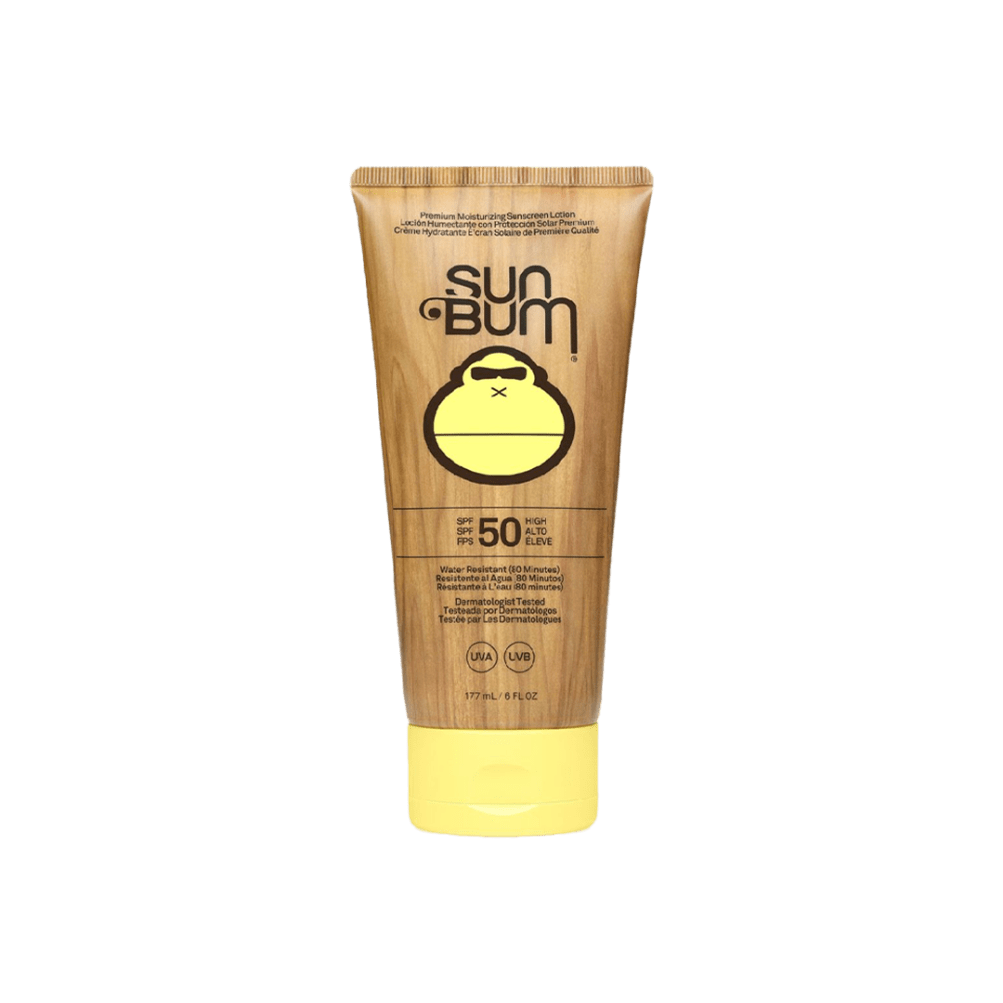 Sun Bum - SPF 50 Lotion
Holiday vibes all year round
£15.59
This dermatologically tested vegan lotion smells like a tropical island, and waterproof for over an hour, will enable you, should you be so lucky, to splash around on one too. Dispensing a light mist, the wide 360 nozzle makes it a dream to apply.
More than just a boring suncream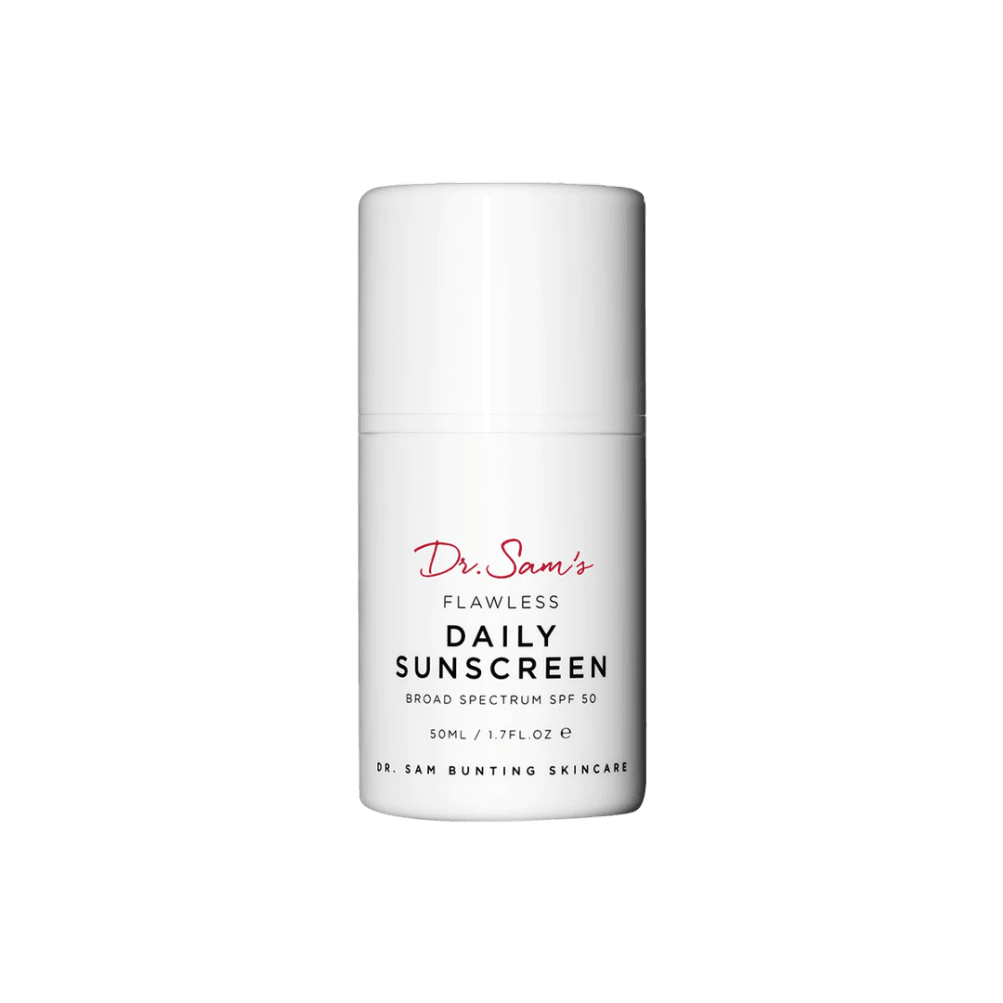 Dr Sam - Flawless Daily Sunscreen SPF 50
More than just a boring suncream
£29.00
From one of the industry's most respected dermatologists, this silky formula has a soft-blur focus effect, acting like something of a primer, while offering skin broad spectrum protection. Plus, with 5% niacinamide you can expect it to brighten skin and lessen the look of pores.
Good for you and the planet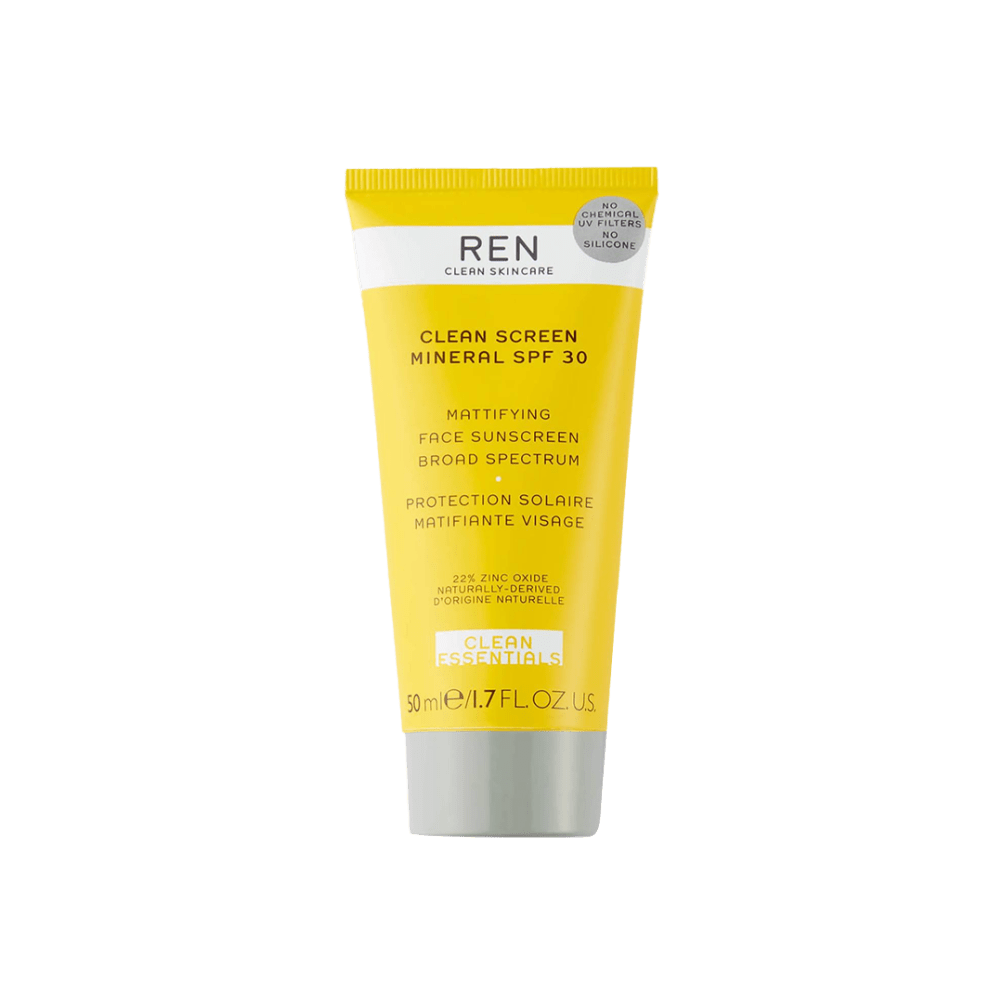 REN - Clean Skincare Clean Screen Mineral SPF30
Good for you and the planet
£33.00
This mineral, mattifying formula curbs shine, while improving the look of skin and its functions overall. As you'd imagine of a mass brand leading the sustainability charge, its packaging is made from 50% recycled packaging, and has a 100% recycled plastic cap.
It's as easy as SPF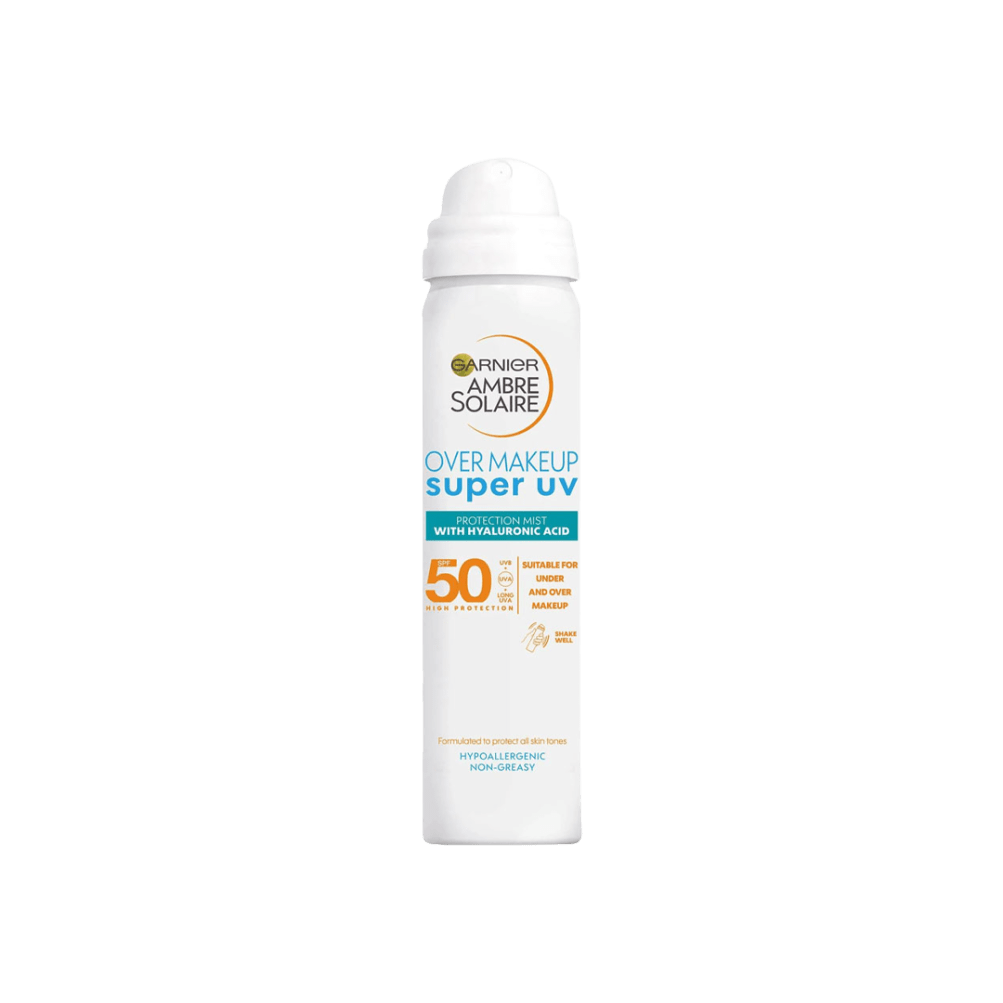 Garnier - Ambre Solaire Sensitive Hydrating Face Sun Cream Mist SPF50
It's as easy as SPF
£6.50
invisible formula for lazy SPF'ers, you're good to go with just one spray. You can apply under your make-up or over it and top up throughout the day, all with change from a tenner.
Your BFF in a sunscreen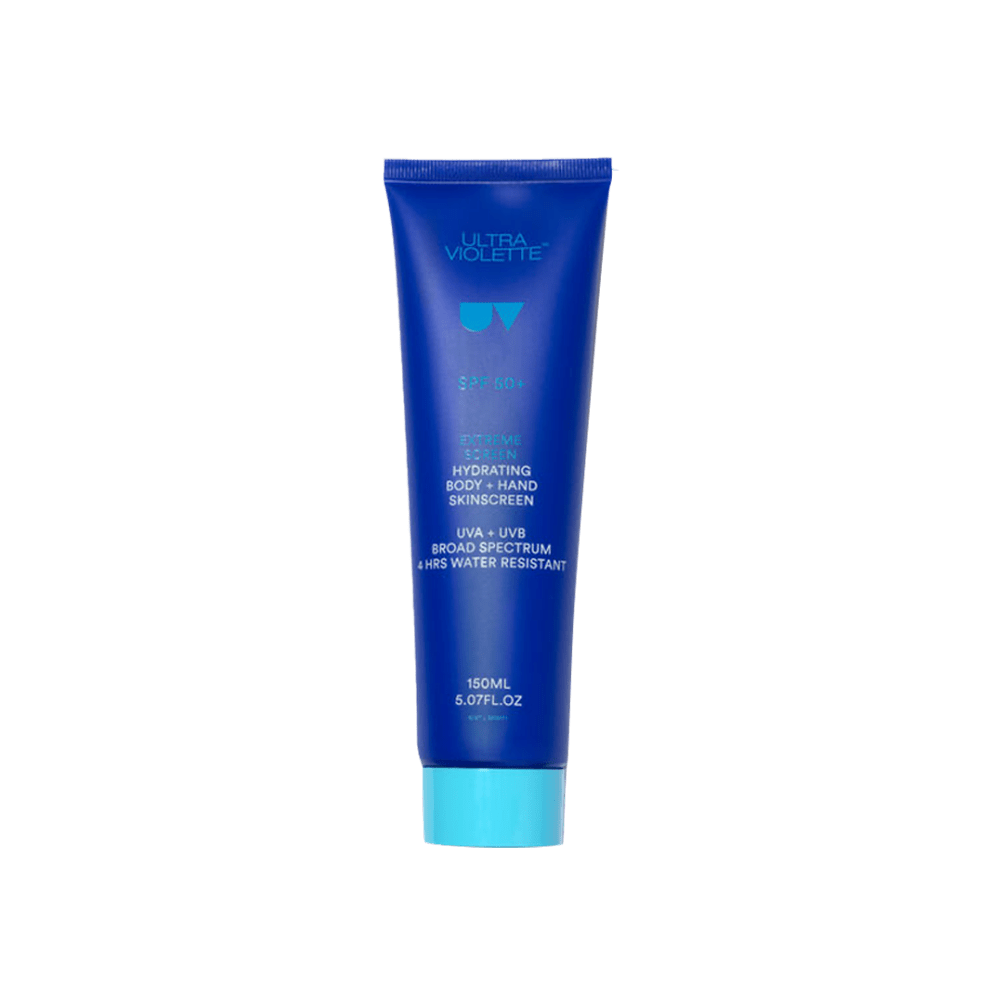 Ultra Violette - Extreme Screen SPF 50+ Hydrating Body & Hand SKINSCREEN
Your BFF in a sunscreen
£21.60
Make Extreme Screen part of your routine and say sayonara to sub-par protection, stickiness, and that dreaded white cast. It's super-light but clocks in at SPF50, hydrating enough to replace your usual body moisturiser when you CBA, and has light shimmery sheen to add glow. And, it's four hours resistant to water and sweat. Take Sensitive skin, allergies, acne prone? Ultra Violette's SPF BFF Quiz to find your perfect match.
Build a skincare routine to level-up radiant skin
You've applied (and re-applied and re-applied) SPF and the sun has gone down… so now what? While our skin is in a protective state during the day, warding off harmful sun damage and oxidation, it goes into a restorative mode at night – regenerating skin cells and using oxygen and nutrients to heal and repair any damage created during the day and set itself up to protect against further damage the next day. Luckily – by building a nighttime skincare routine packed with gentle, hydrating products and nourishing antioxidants – you can optimise this process to level-up your radiant skin.
Simply speaking, night-time skincare routines should be broken up into three steps: cleansing, treating, and hydrating. To remove any make-up, oils, sweat, or SPF from the day, start with an oil-based cleansing balm, such as the VERSED Day Dissolve Cleansing Balm with eucalyptus oil and vitamin E. Unlike make-up wipes, a balm will gently break down make-up, conditioning the skin without stripping the skin's natural moisture barrier. Afterwards, double-cleanse with a hydrating cleanser to ensure all impurities are removed from the skin, and follow up with an antioxidant-packed serum – such as The Ordinary's Resveratrol 3% + Acid Ferulic 3% or Glossier's Super Glow with vitamin C – to feed your skin before its healing process at night. Finish off your skincare routine with a hydrating moisturiser to lock in the products, fight night-time moisture-loss, and replenish your skin before it recharges overnight.