Mesmerising, blazing lanterns light up the sky for Thailand's Yi Peng Festival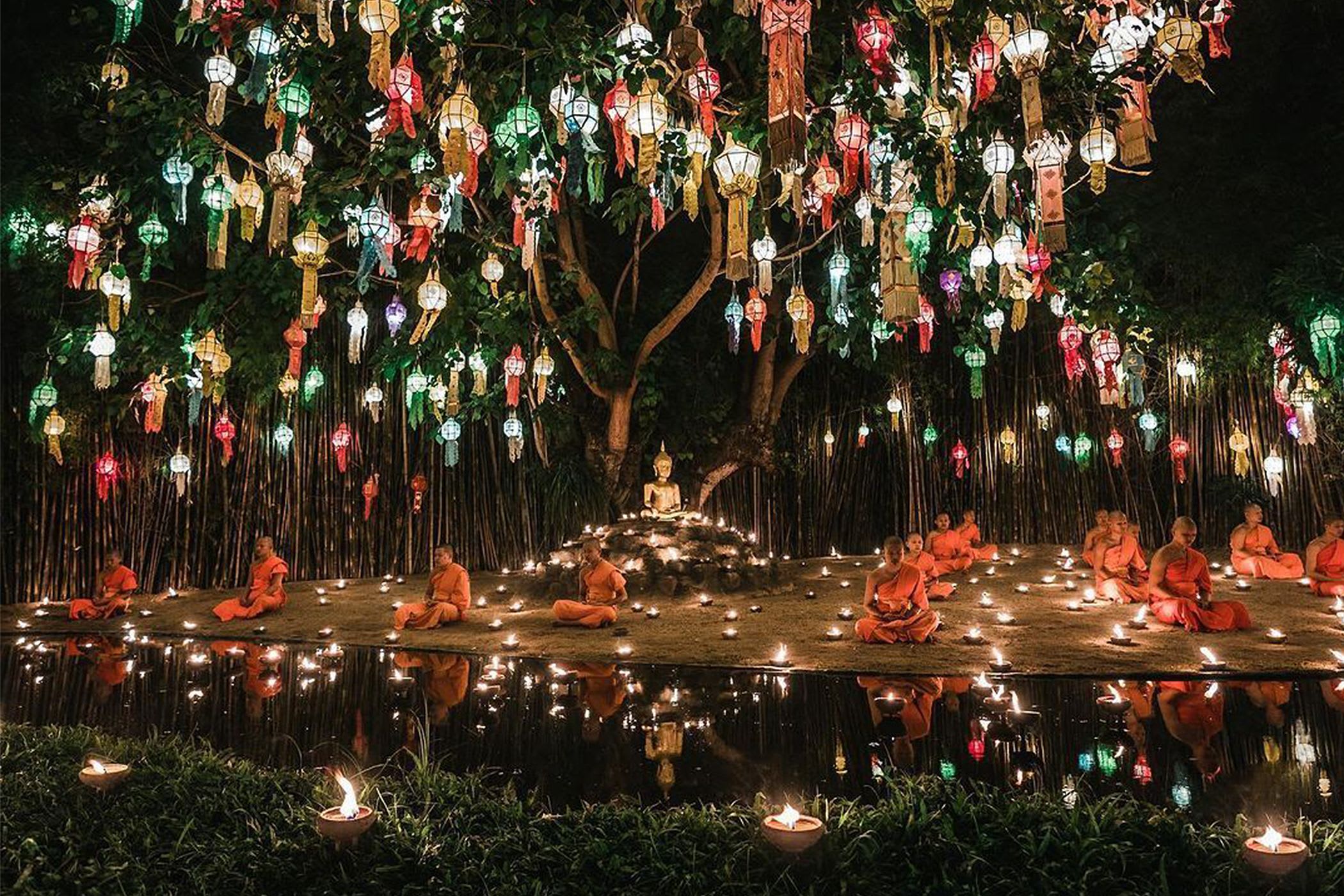 The celebration traces all the way back to the 13th century
image Instagram via @bankpyt
words Lucy O'Brien
Welcome to Wanderlust Wonders: each week we'll be cleansing your feed with a feel-good snapshot of somewhere beautiful, both in and out of this world.
Today, we're taking you to Yi Peng festivities in Chiang Mai, Thailand.
What am I looking at?
Every year, villages and cities across Northern Thailand light up in unison for this ceremonial lighting and releasing of coloured lanterns. The event, known as Yi Peng (or Yee Peng), occurs annually on the full moon of the twelfth month of the Thai lunar calendar (which is almost always in November). With its epicentre in the town of Chiang Mai, the night sky becomes glittered with the orange hues of lanterns as part of this ancient ceremony. Traditionally, the festival is said to mark the end of monsoon season and the beginning of winter. But in more spiritual terms, the releasing of lanterns is believed to symbolise letting go of negative memories and emotions, cleansing your energy and airing your wishes for the year ahead.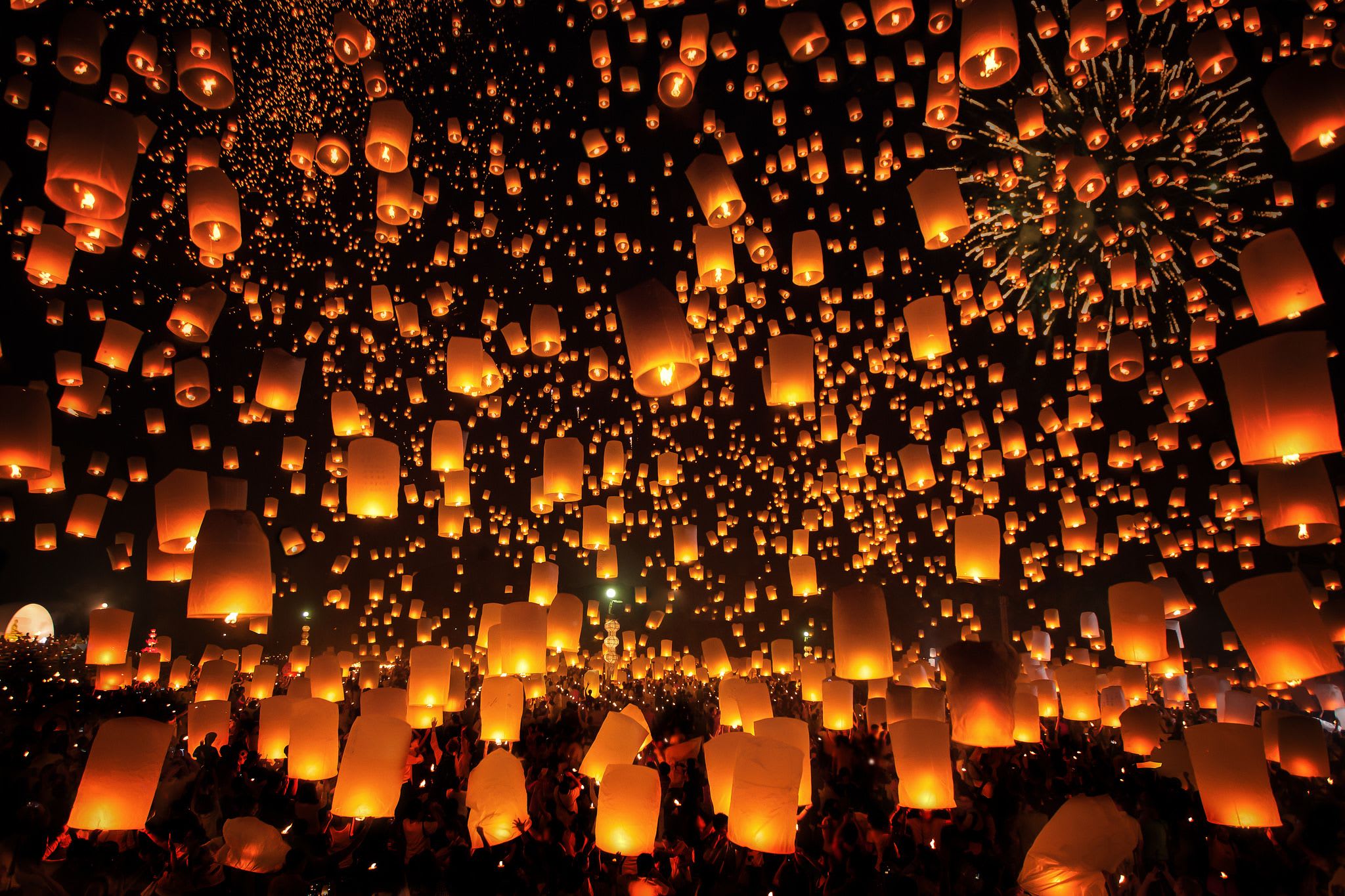 Phong Pham Quoc / EyeEm / Getty
How do people get involved?
The best-known aspect of Yi Peng celebrations is the ceremonial release of thousands of floating lanterns into the sky. The lanterns are released after dark, creating a mesmerising display of light brightening up the night sky. The traditional sky lanterns (known as khom loy) are accompanied by decorated, colourful hanging light displays on trees and outside of houses, like the picture you see above. Meanwhile, floating flower offerings (known as a krathong) are placed in nearby rivers and fountains. The city also enjoys an annual parade filled with traditional dances, music and firecrackers in this Celebration of Light.
When did it start, and will it go on?
The festival has ceremonial traces all the way back to the 13th century, and is highly anticipated by both local Thai people and visiting tourists from around the world every year. The lighting of lanterns has always been culturally significant – the act has long represented moving away from darkness and towards the light in Buddhist culture. Nowadays, the festival is normally celebrated in tandem with Loy Krathong, a series of festivities enjoyed across all of Thailand. Intended to pay respects to the Goddess of Water and Buddha, the event sees the ritualistic offering of beautiful floating flowers and other decorated baskets (krathongs) into rivers.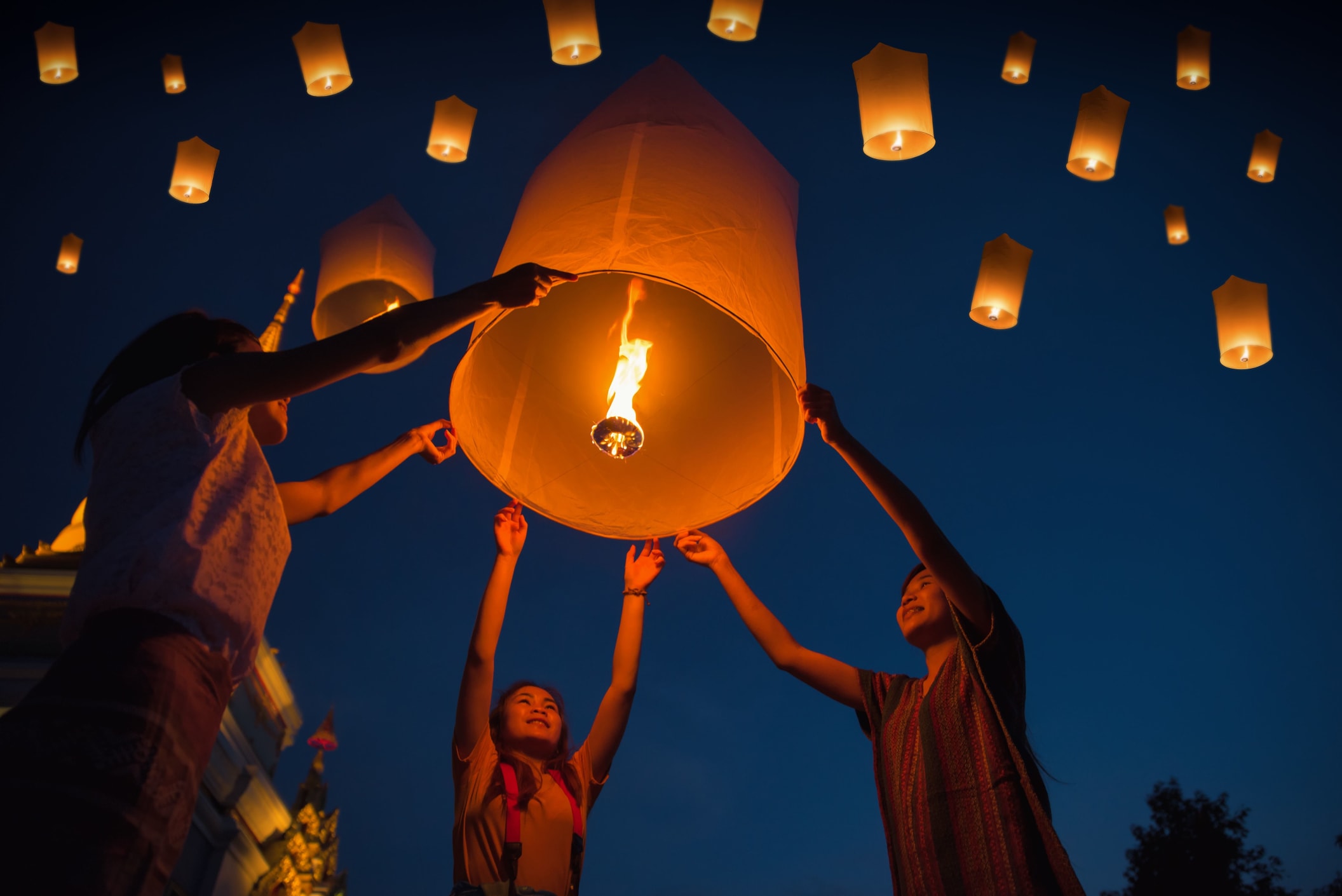 Teera Konakan/ Getty
Sustainability at its core
Nowadays, Yi Peng is almost entirely sustainable. Nearly 93% of the floating lanterns used during the festivities are made from biodegradable rice papers, and the use of lanterns among locals and tourists are normally limited to one per person. Baskets for the kathrong offerings released into water are also made from biodegradable banana tree trunks or spider lily plants. The festival is respected as both a glorious visual experience as well as a mindful, spiritual ceremony.
The best pics from the 'gram
Love heading to socials for a schooling in culture? Here are the best Yi Peng visuals currently on Instagram - thank us later.
you are missing out on some content here because you rejected our cookies. want to change that?
you are missing out on some content here because you rejected our cookies. want to change that?
Tune in next week for another dose of visual healing...