Horse girlies stay winning
From prehistoric horseback riders to horsing around at Stella McCartney, equestrianism is having a moment. Plus, all the other good news you might've missed this week...
image Instagram via @kendalljenner
words Lucy O'Brien
Happy Friday! Another week bites the dust; another reason to congratulate yourself for powering through it. If you're living in the UK right now, you most likely have felt the communal dread of once again waking up (in mid-March!) to sub-zero temperatures and, for many, sheets of snow. These are not the spring vibes we manifested. But do not fret, because we've rounded up all the fun, feel-good things going on in the world that are worth smiling about to help you fight these prolonged winter blues.
And as it turns out, there's a lot to catch up on. Miley Cyrus finally dropped her long-awaited album, Endless Summer Vacation – an ode to independence, self-love and finding happiness after her notorious separation from actor Liam Hemsworth. Slay. Meanwhile, International Women's Day saw people, communities and companies around the globe shining light on women's issues and gender disparities – the UK government, for instance, used the occasion to launch a new scheme investing in equal access to sports facilities and training for all genders in schools. Oh, and we can't go on without mentioning the fact that the horse girlies are well and truly winning right now, with equestrian activity repeatedly cropping up lately in scientific revelations and pop culture – but more on this later.
Needless to say, we're all in need of a little cheering up right now; a temporary replacement for that much-needed dose of Vitamin D that taunts us on the horizon. So here's a bunch of great happenings that went on in the world this week – fill your boots!
Animal news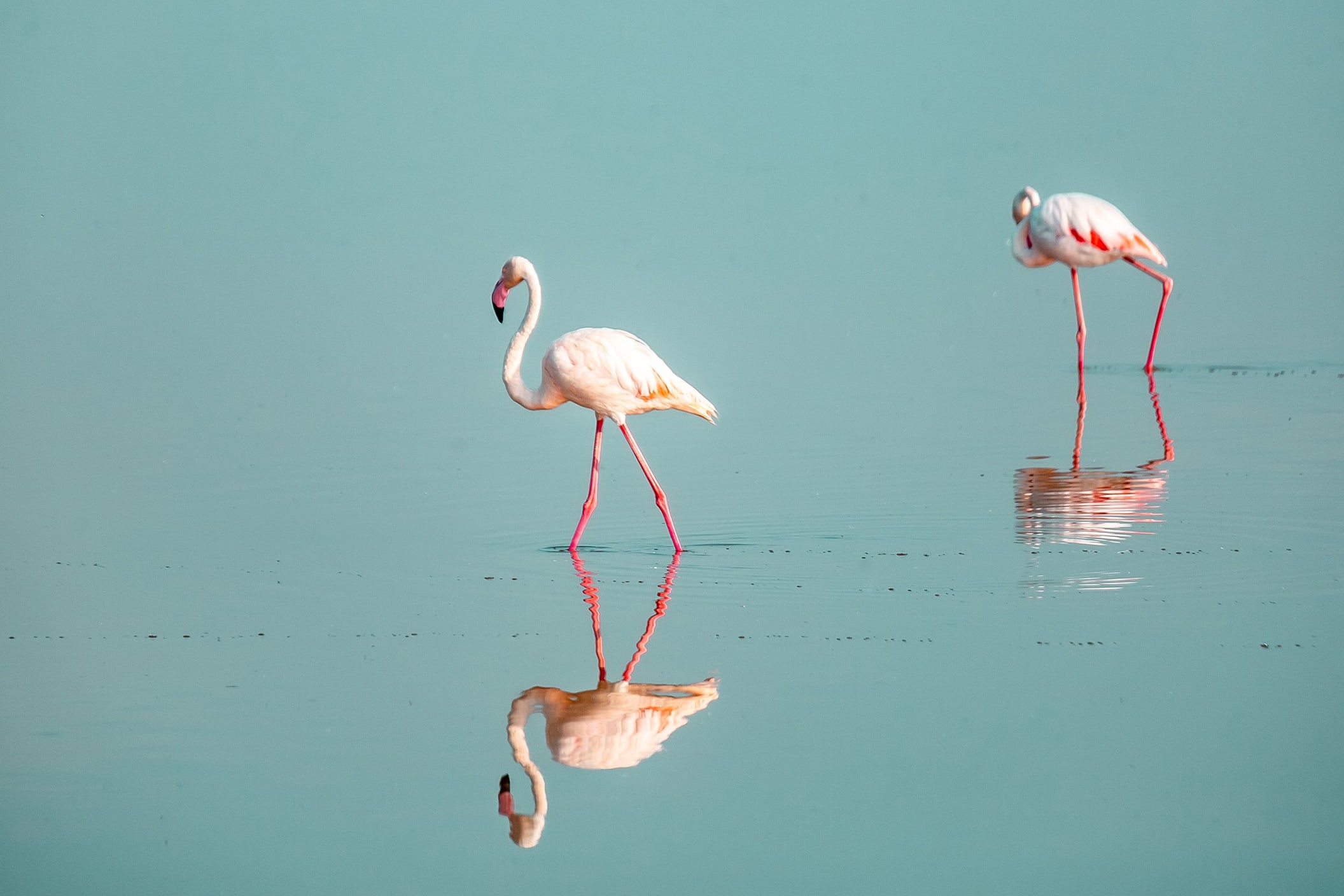 So why are horse girls winning rn? Well, according to new scientific revelations, this iconic horse lover archetype is older than you think. The thousand-year-old bones of nomads (effectively, members of a community who travel a lot) have been discovered in what is now southeast Europe, documenting the earliest known form of equestrianism on this planet. Not to mention the animal's recent appearance at Stella McCartney's winter show, which saw seven horses trotting about alongside models. Regardless of your thoughts on the event, you can't deny that horses are getting some increased attention. Did Kendall Jenner manifest this? We think so...
Remember those tween days spent fluctuating between besties, figuring out what friendship group to infiltrate and where you stood on the social food chain? Ah, fond memories. Well, it turns out this might be an experience known not just to us teenage humans, but to flamingos, too. A new study found that the species have very complex social lives – forming cliques and friendships just like we do in their communities. They're picky with whom they spend their time, and these social connections form an integral part of their daily lives. Adorable or frightening? It's up to you!
Talk about finding joy in light of dark news: community leaders in California, US, came together to lay their famous fury friend, a mountain lion named P-22, to rest. The animal became a symbol of the endangered indigenous Cougar species and known throughout the state, but unfortunately died after being injured by dogs. In tribute to P-22, researchers, conservationists and tribal leaders came together to bury him in the mountainous region that the big cat once called home.
So, turns out adoption might not just be a human phenomenon. A recent sighting of an adult orca with a baby pilot whale has astounded scientists as to the cross-species relations of these gentle giants. It is not known whether the baby pilot whale was adopted or abducted by the elder killer whale, but their seemingly harmonious relationship will open new avenues of research into the behavioural traits and family relations of these majestic aquatic animals.
People news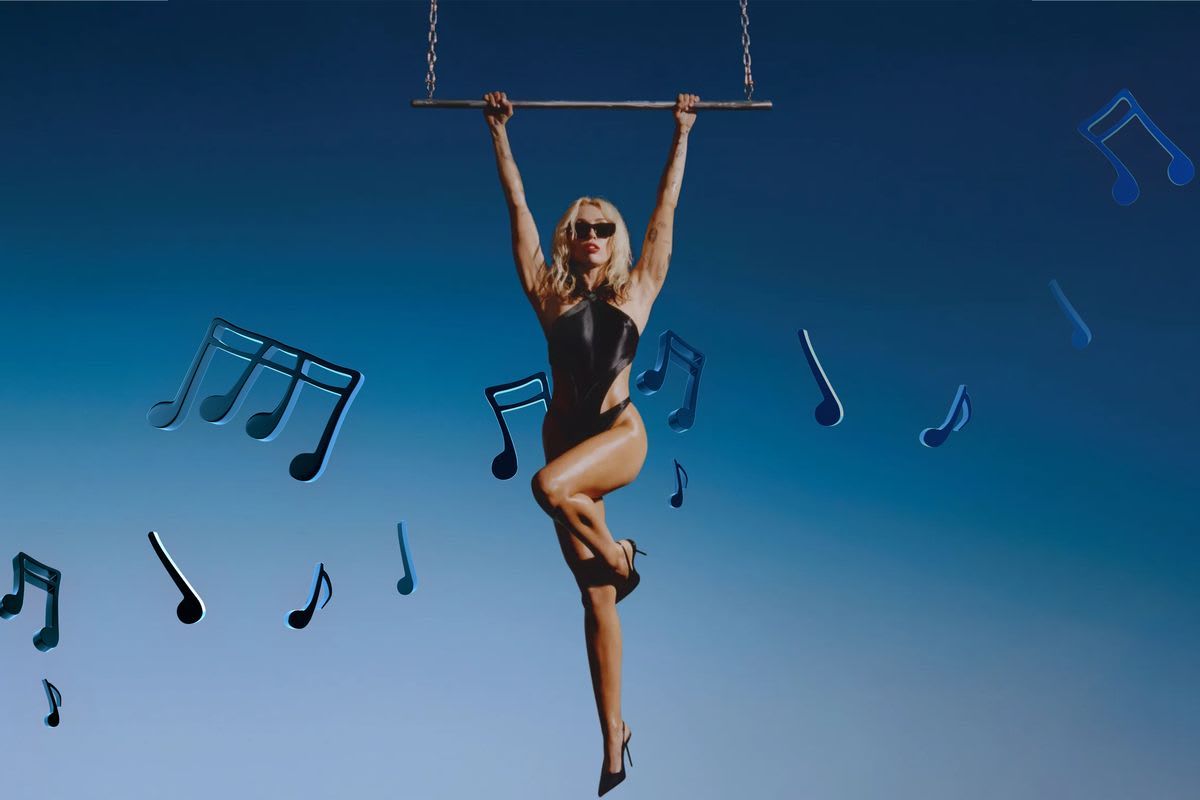 New Miley Cyrus album! That's right, the bitch is well and truly back, and this time, with an ionic, empowering post-breakup soundtrack that will never again have us question our divine energy and self-worth. Named Endless Summer Vacation, the 13-track offering is being heralded as a bold reclamation of the pop-singer's power, despite being more subdued in genre than her previous works. True artistry!
Turns out, you can almost get your hands on Solange's Hollywood home. That's right, the singer has just listed her modernist, serene LA loft on the market for anyone to buy. But this isn't the only gag: Solange also owns an old New Orleans church, which has been renovated into a beautiful creative studio, which is also now up for sale. Both will enter the market in just under $1 million each – brb, just taking out a loan real quick x
If you thought Rihanna and Jay-Z couldn't be any more bestie goals, then you thought wrong. After an assisted living home for the elderly in Kentucky, US made a TikTok recreating the singer's iconic "Rude Boy" Super Bowl halftime performance (which, might we add, got about 30 million views), the pals sent a bunch of red roses to the community. We're not crying, you are.
Black Lives Matter UK has just distributed £350,000 to Black-owned organisations and campaign groups across the country. This spectacular act brings the total amount of money donated from BLM to over half a million pounds. The money primarily originated from the accumulation of donations that poured into the anti-racism charity after the tragic events surrounding the murder of George Floyd by a US police officer in 2020. The redistribution of this wealth hopes to transform BAME access and visibility across vital areas of UK politics and culture.
Wellness news
For too long, sporting events, clubs and lessons have been gendered – with boys typically having more access and encouragement to get into sporting opportunities. But this is about to change. Inspired by the Lionesses' Euros football win last summer, the UK government has just set new national standards for equal access to sports, making it clear that children of all genders must be offered the same opportunities to play and partake.
For those that suffer with endometriosis, a condition that is known for its awful diagnosis wait times and limited treatment options, there is hope for change. In fact, as of March 2023, the UK has launched a new clinical trial testing a potentially revolutionary drug, named dichloroacetate, which would make history as the first non-hormonal, non-surgical treatment for endometriosis. If successful, this would be the first new drug made for those suffering with the condition in 40 years.
In rather unexpected wellness news, a recent study conducted by Canadian researchers found that there were little enduring mental health effects caused by the pandemic for many people. While they found symptoms of depression to worsen among women, students and minority groups, the research contends that most people built a sense of "resilience" and "made the best of a difficult situation". We're not quite sure how to swallow these findings, but the idea that not everyone had a rough time during the pandemic is a nice one, at least.
A new weight loss jab has been approved by the NHS in England. NICE, the UK's leading healthcare authority, concluded that the drug, semaglitude, is safe, effective and affordable. Of course, experts say that it may help people reduce their weight when used appropriately; such as when implemented alongside healthy nutrition and lifestyle changes. The drug could be a promising treatment for those with weight-related health conditions.
Environment News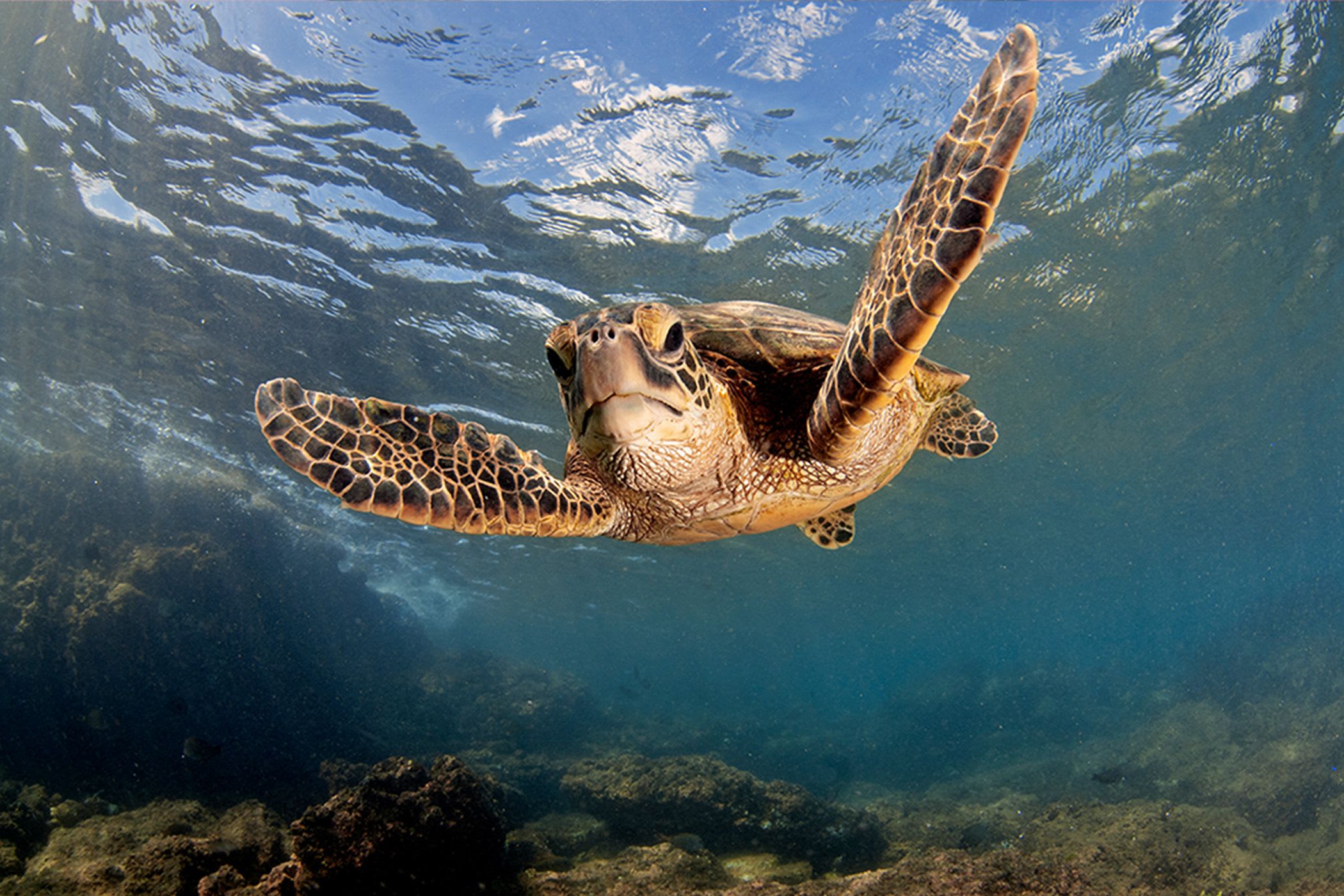 After 10 years of talks, nations across our planet have come to a historic agreement to help place 30% of our world's oceans under protection by 2030. Named the High Seas Treaty, the agreement has finally laid years of tensions over human fishing rights to rest, finally prioritising the health of our water and the countless species it inhabits over human endeavours.
In a major win for the UK's pollution management, new stats reveal that the country's demand for coal (which is a highly pollutive way to generate electric power) has dropped to its lowest levels since 1757 – think after Shakespeare, before Queen Victoria, for reference. The decline is due to the continued uptake in renewable energy to replace fossil fuels.
The US ski team has made an unprecedented political statement regarding our planet's health. How? Through their ski suits, duh. In an attempt to raise eyebrows and capture public attention, the team unveiled their new competitive gear, the design of which is derived from satellite images of the melting ice caps in our planet's coldest regions. Of course, no-one is saving the ice through mere fashion statements, but the team's decision hopes to drive more imperative climate change conversations and keep the flame for conservation alight.