Inside The Post-Porn Festival Taking Aim At Poland's 'Medieval' Approach To Sex Education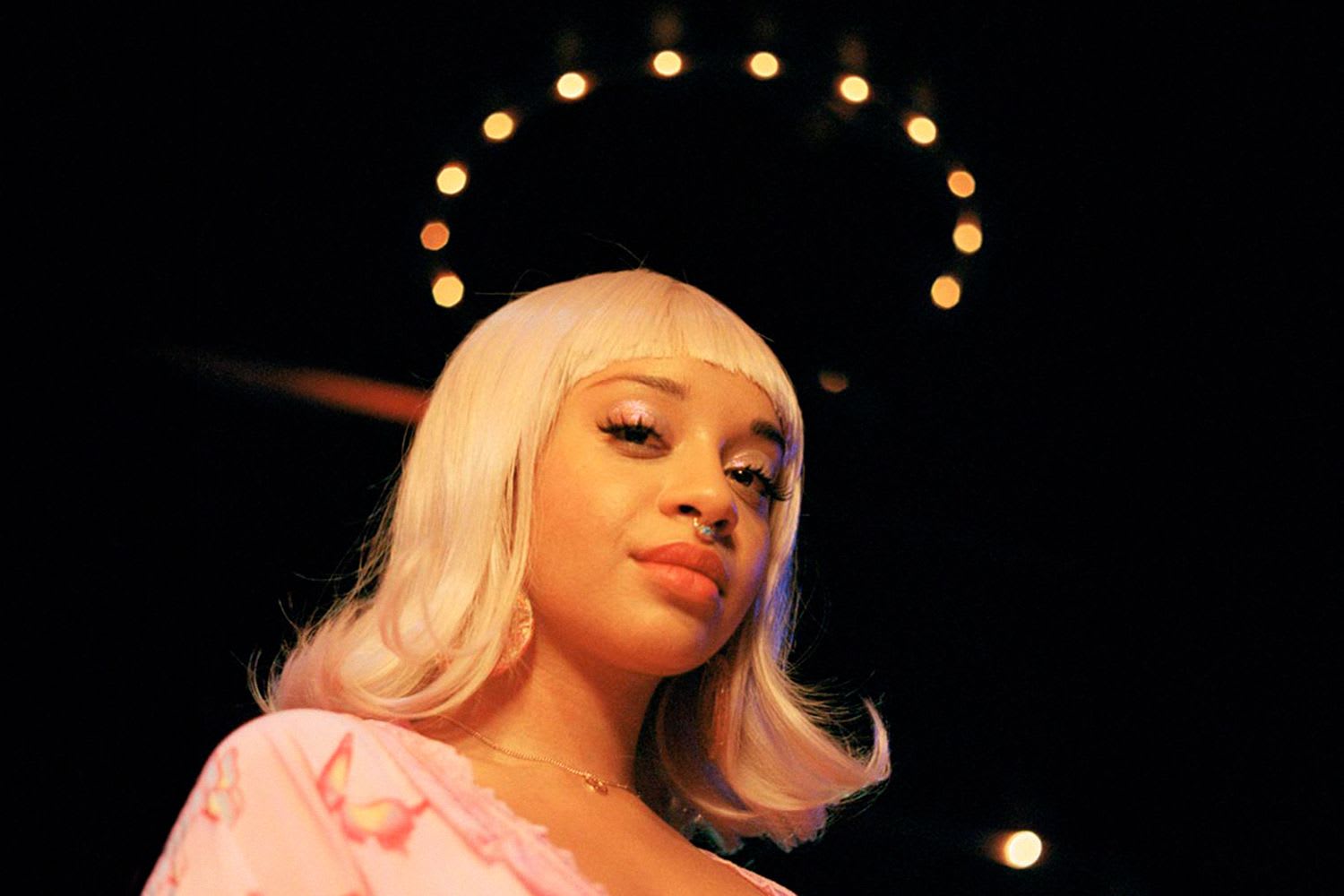 For five days in June, Warsaw's Kino Muranów becomes a hub of queer pleasure
image Adult Material via Royal Television Society
words Jake Hall
Imagine five days of fetish parties, subversive film screenings, discussions of resistance and mind-expanding performance art, and you'll have dreamed up something close to the Post-Porn Film Festival Warsaw. Guests dressed in elaborate, flesh-baring looks chat animatedly amongst themselves, hopping to and from film programs dedicated to everything from kink and body politics to DIY porn-making and diversity in the sex industry. Especially in a country known for its repression of bodies and sexuality, these gatherings feel nothing short of life-affirming.
Warsaw's Muranów neighbourhood has a long history of resistance. Throughout the 1940s, a series of uprisings liberated Polish Jews from the Nazi-led ghetto, where hundreds of thousands were abused, murdered and starved. By 1951, the area was in a state of regeneration. Amongst the first new businesses to sink roots into the historic neighbourhood was Kino Muranów, an arthouse cinema dedicated to screening progressive, left-field films.
Nestled between gleaming office buildings and Warsaw's police headquarters, the cinema – long owned by Polish filmmaker Roman Gutek – remains a countercultural landmark. In 2020, Gutek came across the art of activists Aga Szreder and Rafał Żwirek, who had been drawing attention to mass protests for abortion rights. They broadened the scope of the debate, linking it to Catholicism's broader desire to police bodily autonomy in all areas. Inspired by years of being a mainstay of Europe's growing porn film festival scene, they outlined that reproductive justice, trans rights and anti-porn laws are all linked. "It's all about who owns your body," Żwirek tells woo. Meanwhile, Szreder co-created the 100 Flags project, which commemorated the 100th anniversary of women's voting rights in Poland. It was ultimately a call for solidarity, one which highlighted that attacks on abortion are a broad-strokes show of fascism, which can't be disentangled from wider far-right wars on race, gender, sexuality and more. After coming across their work, Gutek gave them free rein to create a porn festival of their own.
Before long, they had dreamed up the Post-Porn Film Festival Warsaw, inspired by the post-porn movement, which is all about subversion, deconstruction and laying bare the politics of sex. It's a deeply collaborative festival, inspired by decades of art, academia and activism. The festival launched last year, and is now an annual event; hundreds of attendees packed the theatres each night (the vast majority of screenings sold out) and guests came from across Europe, a sign of the collaborative spirit that links the European post-porn scene. Clearly, the curators' aim – to explore pleasure through a radical, artistic lens – feels more urgent than ever. "School sex education here is led by priests and nuns," explains Żwirek. "It's completely medieval."
Especially in recent years, right-wing politicians have targeted LGBTQ+ communities. "They paint trans people as monsters, and young people are committing suicide because of this rhetoric," continues Żwirek. These religious zealots take their messages to the streets – even in the comparatively progressive Warsaw, an "anti-LGBT" van patrols the streets equipped with a loudspeaker, blaring messages which decry "Western gender ideology" as a smearing of traditional Polish values. "We're very much focussed on platforming trans artists this year," explains Żwirek. "It's a sign of resistance, but also a sign of support."
"We're very much focussed on platforming trans artists this year. It's a sign of resistance, but also a sign of support"
Rafał Żwirek, co-founder Post-Porn Film Festival Warsaw
On 15 June 2023, the festival's opening night, Kino Muranów's pristine marble lobby is packed. In the cinema's late-night café – which sells everything from fruity beers and flat whites to cakes and onigiri, all served until closing time – sex education stalls hand out countless sachets of free lube. The hallway is a visual smorgasbord of latex and leather fetish gear, rainbow-dyed hair and a small merch stand selling baby pink t-shirts emblazoned with the slogan "Pleasure Is Not A Guilt."
We're all here to see Orlando: My Political Biography, a festival highlight created by queer theorist Paul B. Preciado. It's a raucous, emotional and tongue-in-cheek film; in scenes which take aim at medical gatekeeping, trans people in a psychologist's waiting room decide to give each other hormones freely, and then stage a euphoric dance party. After the screening, Preciado comes on stage to give an in-depth Q&A about subverting "binary gaze" in filmmaking, as well as talking about the hundreds of messages he's received from struggling parents of trans kids. Szreder describes it as a vital film for Polish audiences. "We actually pushed for Gutek Film to buy Orlando," she explains, "so it won't just be shown at our festival, it will be distributed across Poland."
The next five days are packed with performance art, gallery exhibitions and short film curations, all based around different themes. There's Nectar of the Sublime, Deike Schwarz's ode to unlearning shame around squirting; in the darkly funny Jerks, Vasilis Vilarás navigates racism and xenophobia on Grindr; Hanna Schaich's Cum As You Are is a festival standout, about wading through shame and rage after sexual assault, ending with pleasure and community as sheer catharsis. In the cinema's café, performance artists wrap themselves head-to-toe in sellotape, slap paint across their naked bodies and writhe through sensual burlesque routines, all to the delight of their audience.
Despite endless political attacks on bodily autonomy, the festival celebrates pleasure first and foremost. It's about joy as resistance, sex without shame, the euphoric potential of collaboration and solidarity. Guests chat animatedly amongst themselves, meeting new, likeminded activists from around the world. There are tears shed at film screenings, ecstatic whoops after almost every program, and emotional monologues from performers, directors and artists. The subject matter is deeply political, but the festival takes a pleasure-centric approach; as a result, the atmosphere feels elated, this platform vital.
"In Poland right now, the government is creating anti-sex, anti-friendship, anti-queer, anti-people policies, so taking part in the festival was something I felt I needed to do in my heart"
Aleksandra Aluta Sołtysiak, artist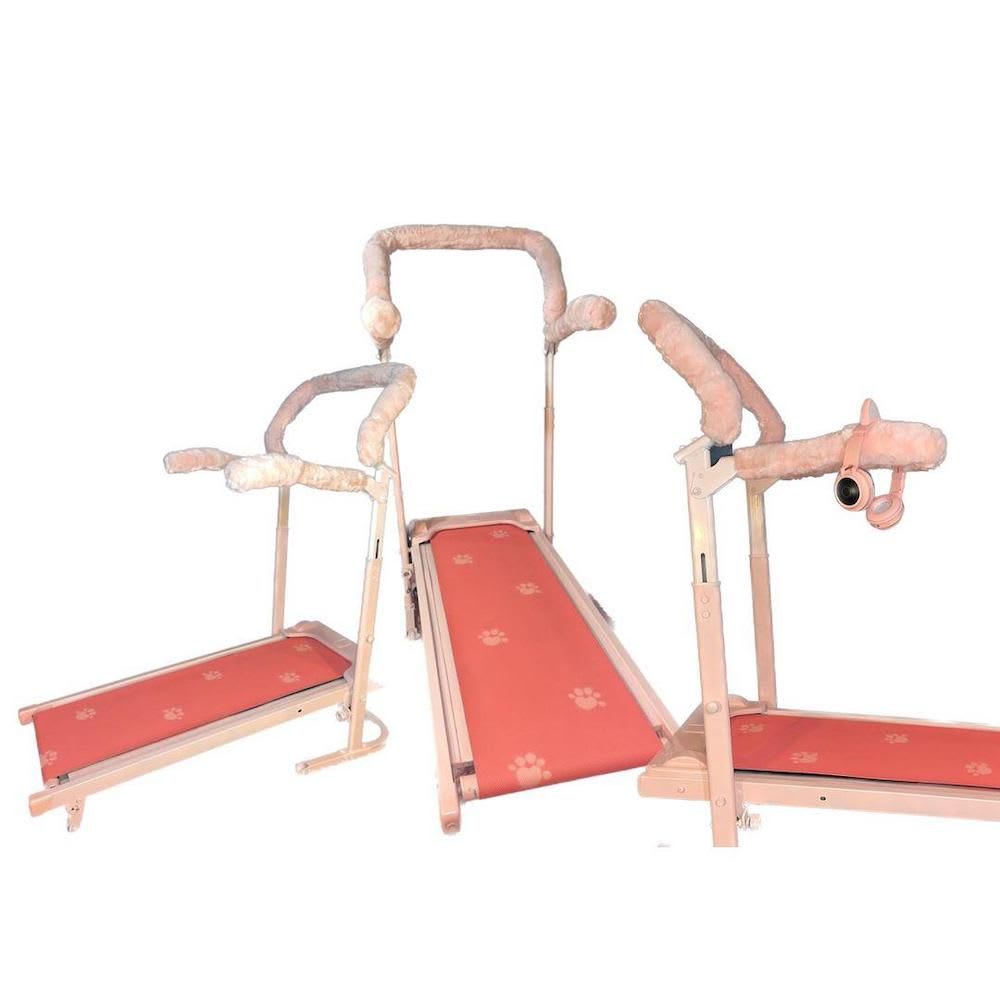 Courtesy of Aleksandra Sołtysiak (@jiggly.face)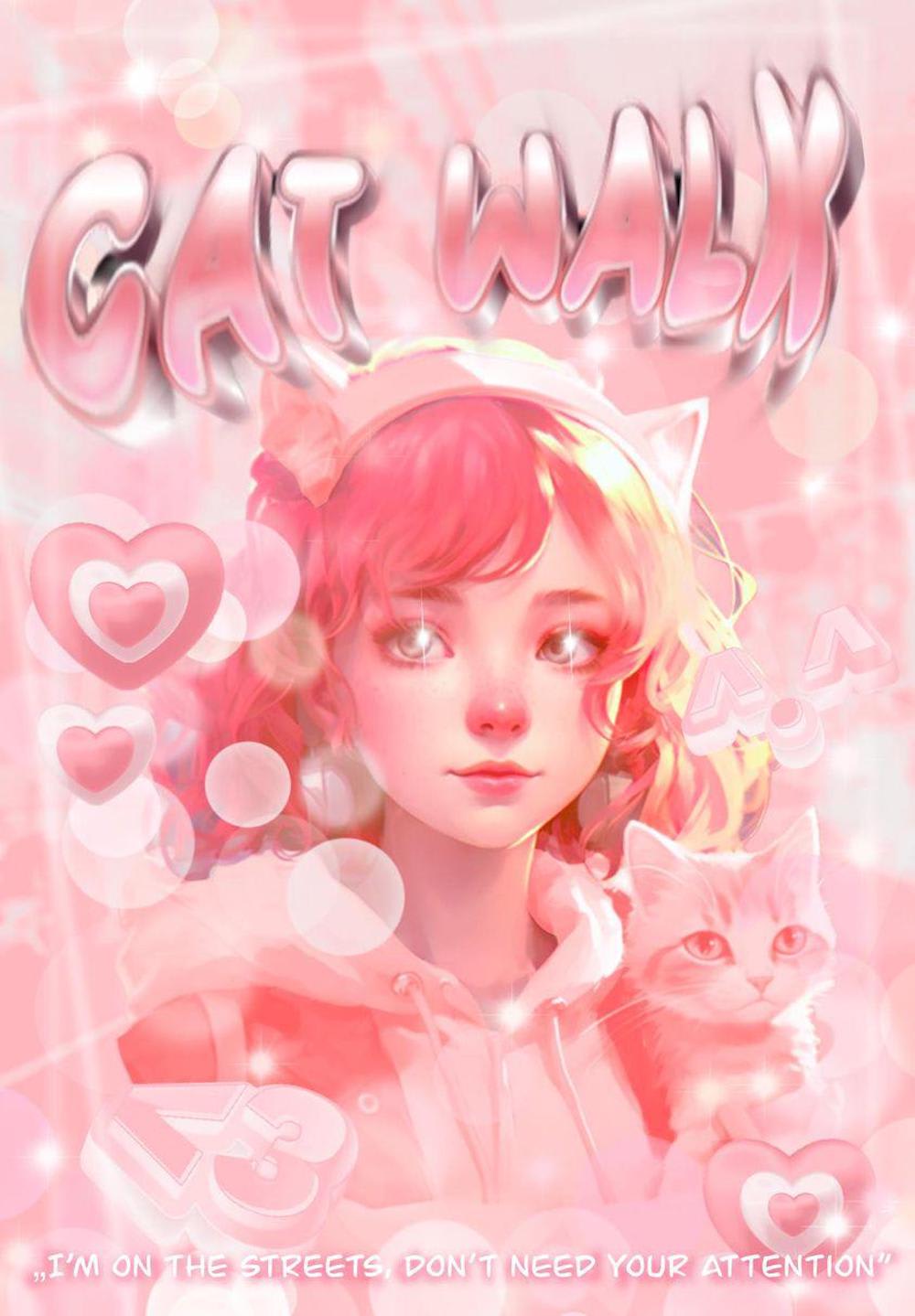 Courtesy of Aleksandra Sołtysiak (@jiggly.face)
Across Warsaw, gallery exhibitions similarly explore sex, pleasure and politics, as part of a wider exhibition program. At HOS Gallery, a group of queer Ukrainian artists show work about life during wartime, and queer resistance on the ground; at lokal__30, hidden away on the top floor of what looks like a residential building, walls are plastered with hundreds of portraits of sex workers, who were asked to create their own representation.
Emerging artists are given their dues, too. Next to Kino Muranów, a young woman jogs on a fluffy pink treadmill, wearing a pair of pink, light-up headphones, decorated with cat ears. This is Aleksandra Aluta Sołtysiak, one of several students at the Warsaw Academy of Fine Arts invited to show her work, all about the fear of being catcalled. When you run fast enough, the headphones play a defiant, bubblegum hyper-pop song, whose lyrics are about reclaiming your body. "This festival has been an amazing treasure trove of knowledge," she explains. "In Poland right now, the government is creating anti-sex, anti-friendship, anti-queer, anti-people policies, so taking part in the festival was something I felt I needed to do in my heart. Not only did we want to show our works to a larger audience, we wanted to manifest our disagreement with all those radical, conservative movements."
Festivals like these are important not just culturally, but as meeting places for activists to come together and vehicles for people to learn more about themselves. Szreder last year talked to a man who said he would never come to the festival again – "he said it was horrible," she recalls. "Not in an aggressive way, he just said that it really wasn't for him." In the lead-up to this year's festival, she randomly bumped into him in a print shop – and to her surprise, he had changed his mind. "He saw The Triumph of Sodom last year," she explains. "It's this very strong, political gay movie, and as a straight guy, it was totally new to him. In retrospect though, he says that it changed something in him. It pushed his boundaries."
Outside the cinema, there's a beautiful water fountain surrounded by lube-branded deckchairs. In these moments of calm between screenings, people are having conversations they wouldn't normally have with strangers – conversations which, under the current Polish regime, are considered dirty, even poisonous. In this sense, the festival is sowing the seeds of solidarity, and broadening the scope of Polish queer resistance. Clearly, Muranów's radical history is in good hands.