A guide to Troye Sivan's expressive Melbourne home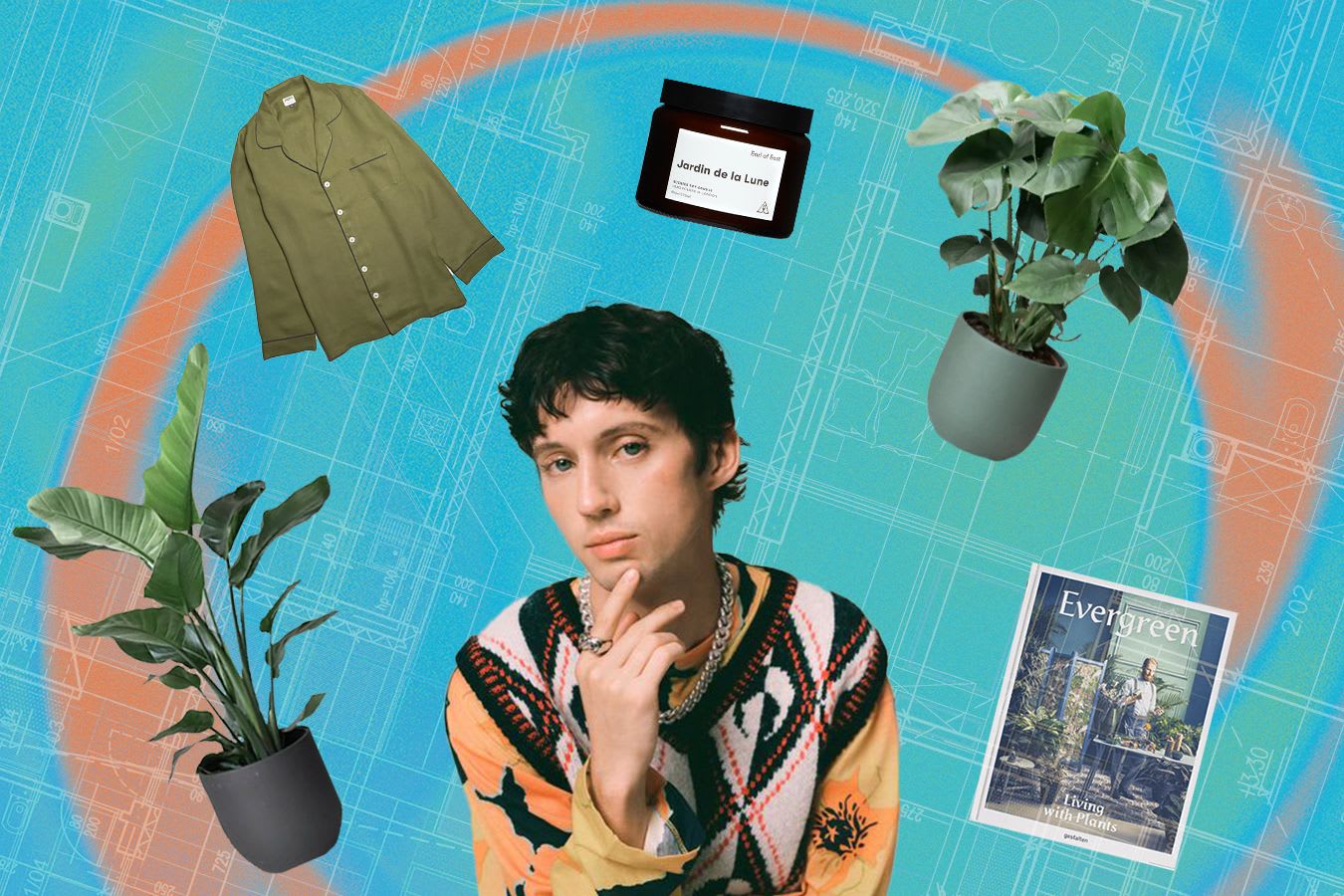 The Australian singer's bright Victorian-era space contains a thoughtful curation of art, books and plants
image Team Woo
words Sophie Lou Wilson
Troye Sivan's home was originally built to be a 19th Century handball court. The building is such an architectural treasure with a truly rich history, so structural renovations were kept to a minimum. Instead, the Australian singer made the space his own with a carefully selected curation of objects and artworks.
If a stranger were to walk into his home, Sivan believes they would get the impression that he's "an unpretentious guy, maybe a bit eccentric, someone who loves art and design, someone devoted to his family – and definitely the fact that I'm gay," he told Architectural Digest.
you are missing out on some content here because you rejected our cookies. want to change that?
High ceilings leave space for tall plants while the garden itself feels like a lush, green jungle. The original cork ceilings were left as they were, stains and all. The artwork comes from a range of Australian artistic greats as well as younger, contemporary painters. As for the colour palette, rich greens and soft browns evoke nature and relaxation. The various lamps dotted around the space add warmth, especially at night when they create what Sivan calls "a pool of light."
While you might not get the Australian sun pouring through your windows, with the right homewares, you can still imitate Sivan's calming, creative Melbourne space. Read on to find out how.