Your feel-good guide to Ibiza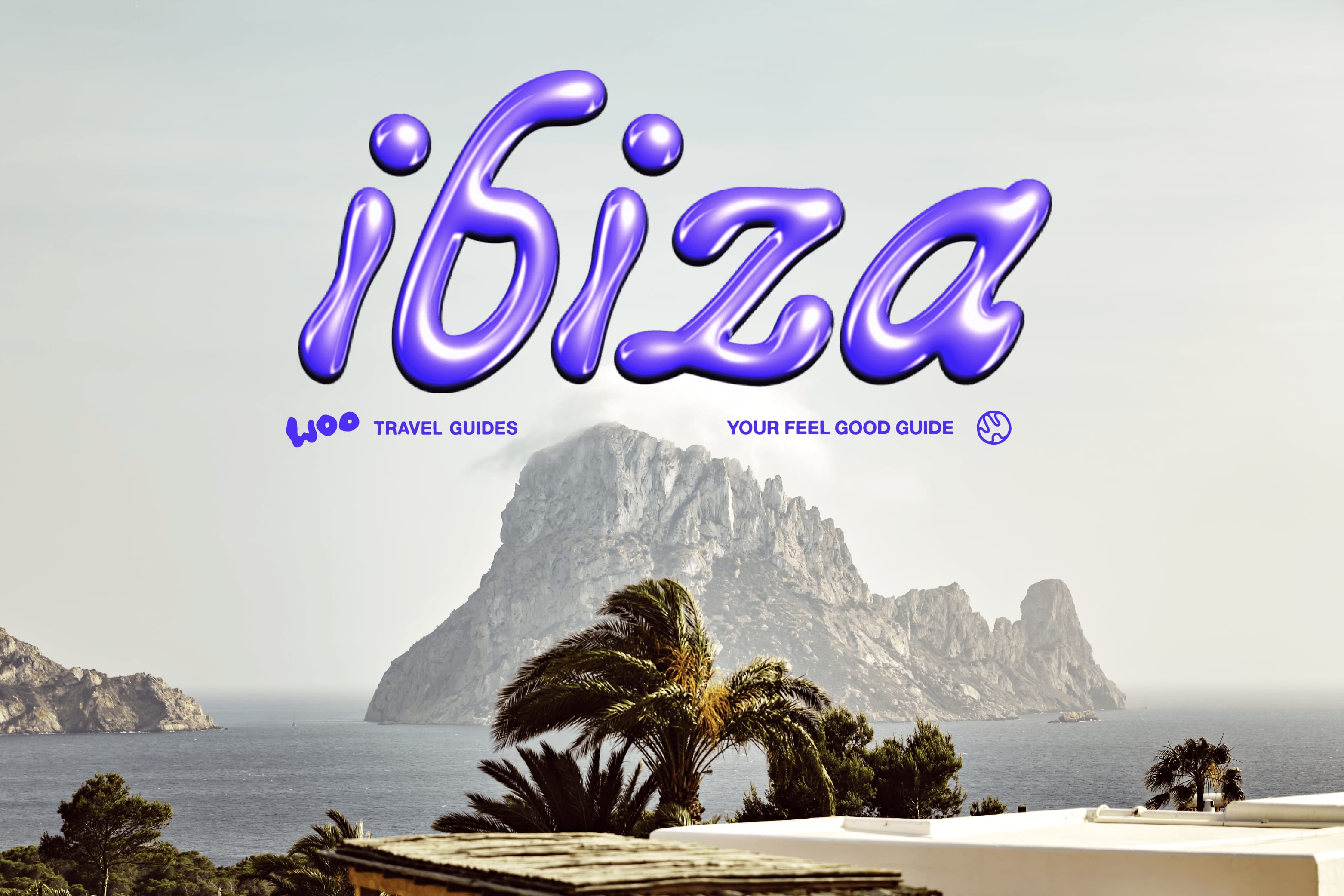 Parties, pampering, breathtaking sunsets and reckless abandon, here's everything to do in the raucous Mediterranean island.
Nobu Hotel Ibiza Bay
Set at the end of Talamanca Beach, Nobu Hotel Ibiza Bay has a quiet elegance to its entrance before opening up to a paradisiacal pool and views across the bay to Sa Punta. The hotel and restaurant chain has an exquisite reputation and for good reason, with its unique Peruvian-Japanese fusion making it one of the world's most respected restaurant brands. Nobu Hotel Ibiza Bay merges Ibicenco luxury with Nobu's refined elegance making this five-star spot one of the island's most opulent stays. Rooms are just as lush, with possibly the most comfortable bed and linen you'll experience anywhere in the world – perfect if it's a late one.
Besides bathing in luxury, the hotel also offers wellbeing retreats in spring and autumn every year. The first, rightly titled Holistic Hiking takes guests on a three-day journey through dramatic gorges, hidden caves and natural jacuzzis. Each day is accented with sound healing, meditation, scream therapy and breathwork to combine physical wellbeing with spiritual and mental calm. The second retreat in collaboration with Self Space hopes to equip guests with compassion, self-love and resilience through beach journalling, group talks and reflection sessions. The experience blends the natural beauty of the White Island with the plush goodness of the workshops over a deeply conscious, three-day retreat.
And of course, no Nobu stay would be complete without a visit to their restaurant. Set along the shores of Talamanca beach, it's for sure the best sushi on the island – the seared Toro Yuzu Miso and jalapeño salsa is the stuff of dreams. The views from the hotel's rooftop are equally sensational: whether you're in search of sunrise yoga, a sunset cocktail or a sumptuous snack before hitting the clubs, Nobu's top floor has truly got it all.