The Skin I'm In: Angsty Teen Acne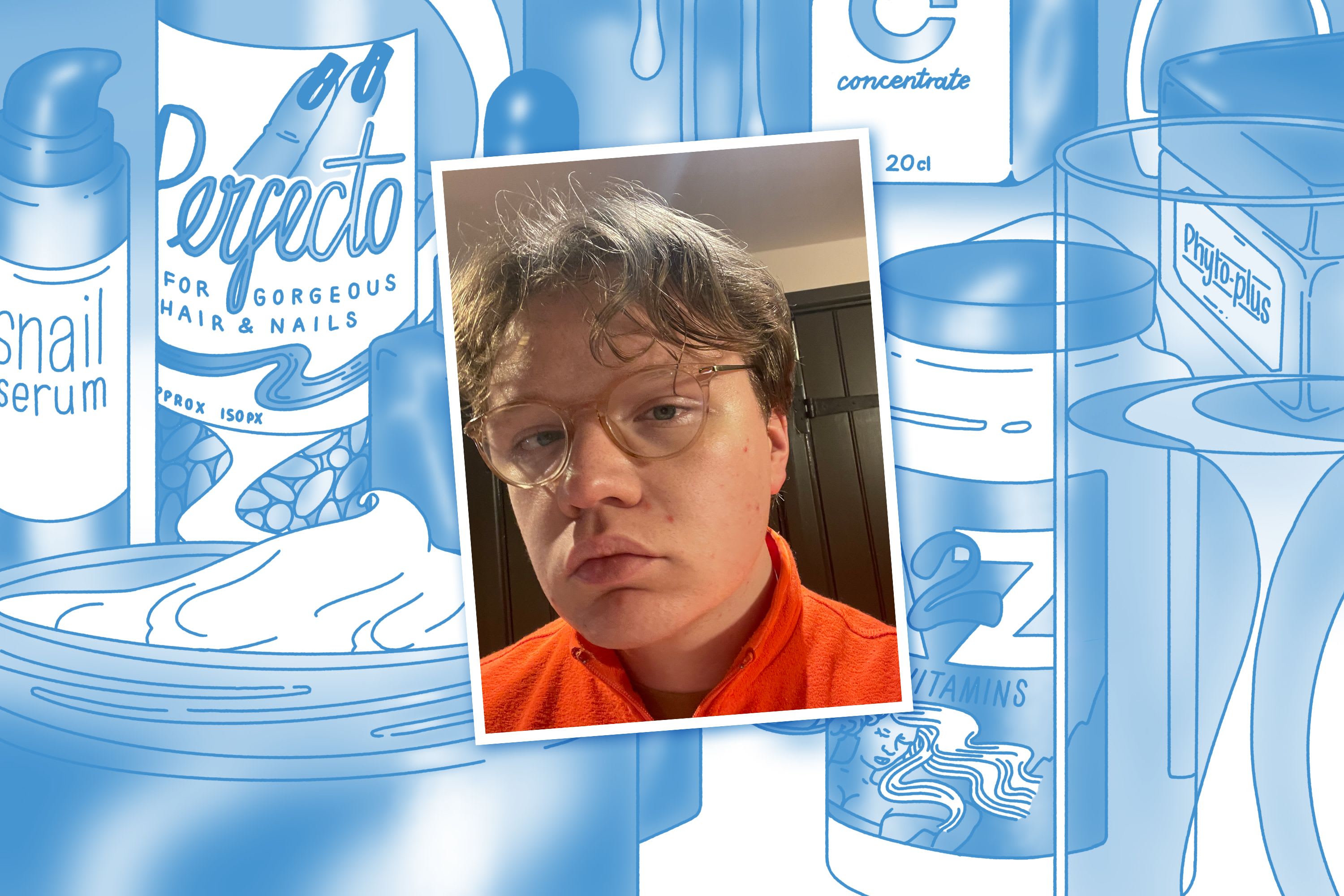 While the other schoolboys were playing rugby, Rhys Thomas worked on a skincare counter testing concealers
image Bridget Meyne (@bridget_m_)
words Rhys Thomas
Whether uneven, scarred or devoid of pigment, it can often feel like our skin defines us. This series, The Skin I'm In, spotlights the journeys of those who've suffered, sharing their skin stories, product prescriptions, and advice for self-acceptance.
There's nothing like craterous spots to put a big dent in your teenage years. Standing in front of the mirror, blinded by a phone torch, fingers slipping over greasy skin as you dig your nails into your T-zone, all while your mum shouts for you to vacate the family bathroom – remnants of the battle with one's own skin left on said mirror, which makes your mum shout even more.
Blackheads, whiteheads and angry mounds with weeping red heads: I had them all and in abundance from the age of 12. My cheeks were less cheeks, and more uneven walls of pink-purple flesh. By acne, I mean acne. I'd often dread going to school. Sure, I had my friends, but it was hard. "What if you're kissing someone and a spot pops," my mates would say in jest.
I tried all the methods, tips and tricks to varying levels of short-term success. Alcohol-drenched skin-scorching 'pads' found near the tampons in Tesco were my go-to for years. Then, I started taking a prescription medication called tetracycline. I'd have preferred to be on roaccutane, because I had read it was more effective for treating acne than tetracycline, which is just a form of antibiotic. But because of my age, and the drug's link to depression and other mental health issues, I was denied. Not getting the care I wanted from my doctor, I started putting money aside from part time jobs to spend on skincare products. While my rugby lad mates were learning how to bench press, I was learning what serum might lessen the look of red and raging, unsightly spots. Was my skin oily or dry or sensitive? Am I dealing with papules or pustules? All Google searches set to Incognito mode, of course.
"Perhaps one day I'll look in the mirror and wish there were spots, a sign of oiliness, the liquid of youth, but for now, older and wiser, I'm ecstatic at the prospect of peptides and podcasts"
Despite rallying cries from the skin-positivity movement to 'embrace' my spots (thanks Kendall Jenner), by 17 I decided I'd start to conceal them. Given that it was 2015 and I was playing the testosterone-driven sport of rugby three times a week, looking up make-up online was pretty anxiety-inducing. Being caught with it my kitbag would have been worse than streaming porn in public. I wanted something with discreet packaging, but explicitly 'for men' in case anyone found it. Marketing exists for a reason, people. The only thing I could find was a concealer stick from Tom Ford. It cost me £36, which was a weekend of stacking supermarket shelves on £3 an hour. Good stuff though - I still use it.
By the time I went to university, I had a five-step skincare routine and a job at the apothecary skincare brand Kiehl's, which felt at least as satisfying as getting into my first-choice university. My skin has gradually gotten better since then. Through growing up in part, but also through gaining a firm knowledge on how my skin behaves, how oily it is, and which products are beneficial for me. It's knowledge I nurture to this day, only now, the consensus is that it's cool for everyone to be into skincare, so I have little issue flexing that I know my salicylic acid from my squalene.
These days, it's my eyes I'm more concerned with - I blame countless screens and clinical insomnia. My skin is otherwise pretty good, but I'll never forget how bad, how confidence-denting it was. Perhaps one day I'll look in the mirror and wish there were spots, a sign of oiliness, the liquid of youth, but for now, older and wiser, I'm ecstatic at the prospect of peptides and podcasts.
Tips:
Apply your concealer on top of a moisturiser, it'll blend better. Pat it in, don't smear it. Less is always more. Really, you want a setting powder of some sort too to make sure it stays on for longer and to help blend it better (they can also help to absorb oil). Be cautious though, as they can congest your pores.
A liquid exfoliator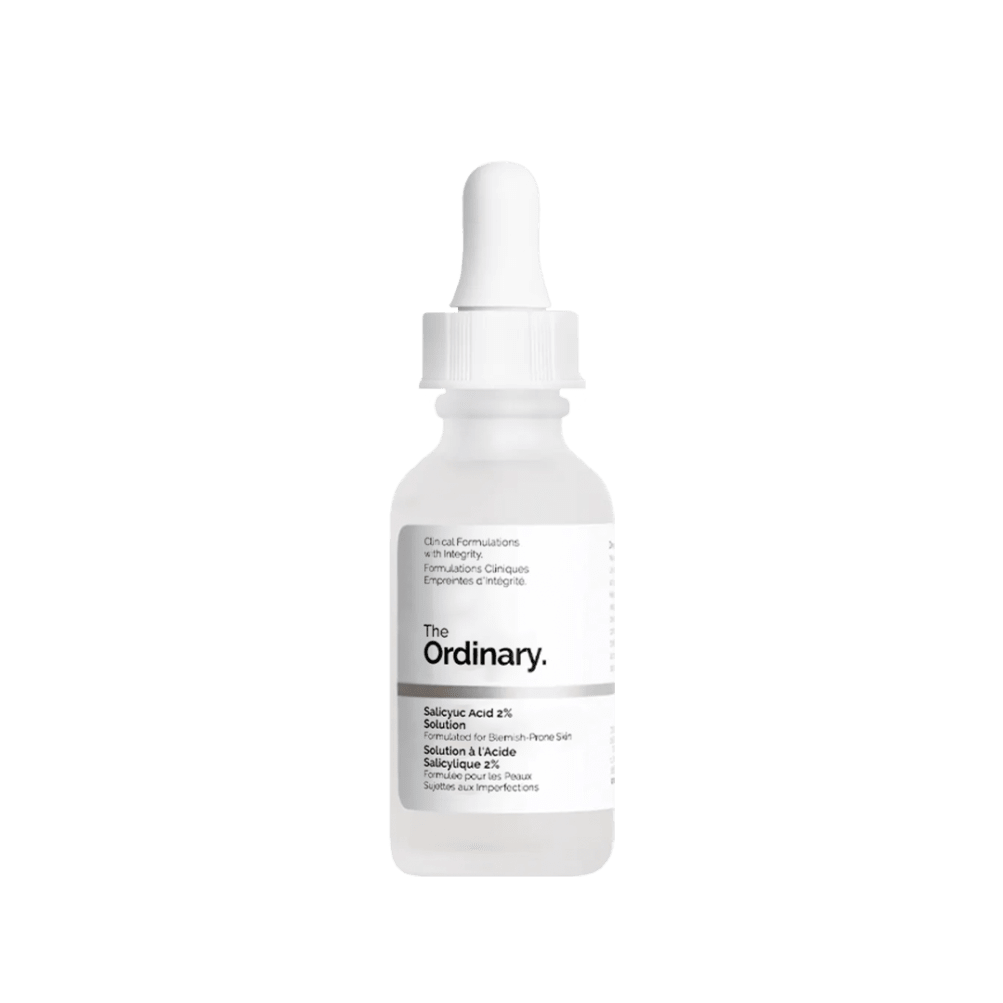 The Ordinary - Salicylic Acid 2% Solution
A liquid exfoliator
£5.10
For anyone with spots, a liquid (crucially, not a physical one!) exfoliator is a god-send. Salicylic Acid is a great active ingredient for this. 2% feels like enough potency for most mild to moderate cases of acne, which is what I'd say I have now.
A serum for locking in moisture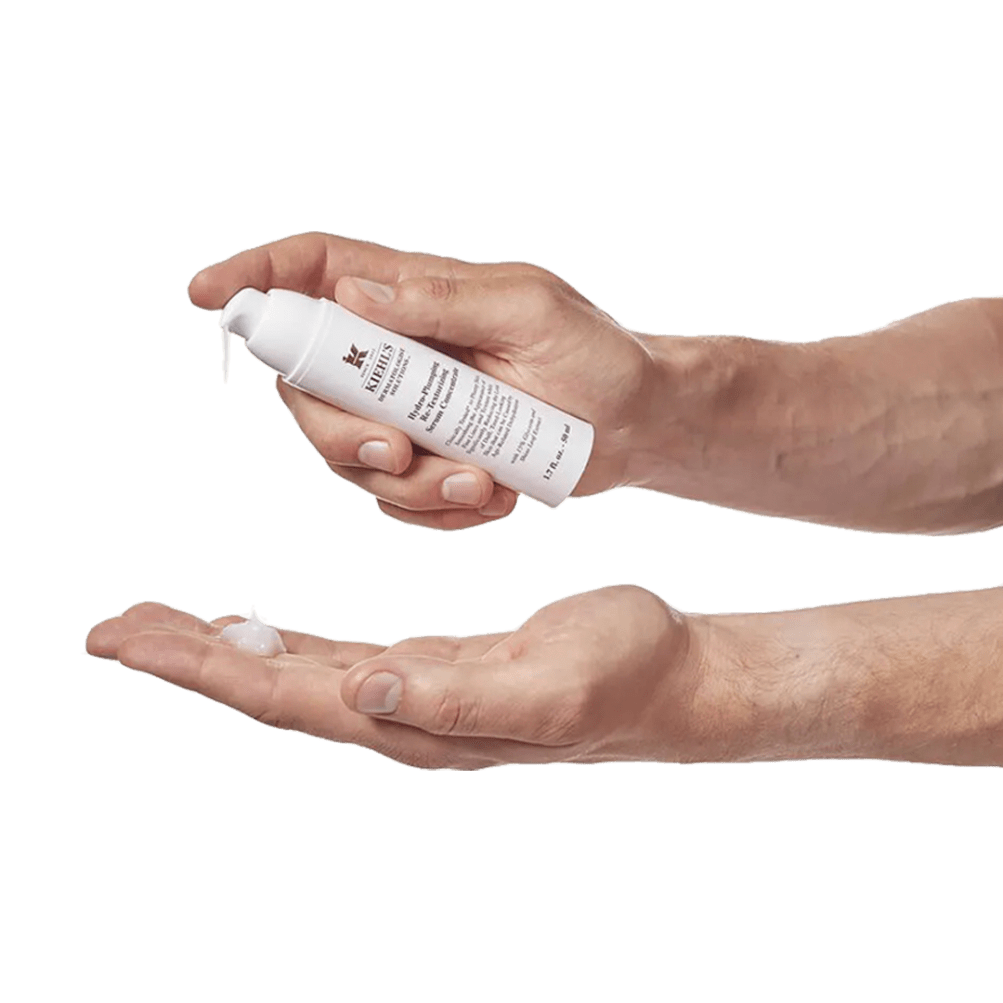 Kiehls - Hydro-Plumping Re-Texturizing Serum Concentrate
A serum for locking in moisture
£46.50
If there was just one product that I would say helped my skin the most, it's this. This serum helps to prevent water loss in the skin, and it was a huge step to my skin regulating its oiliness (or at least feeling hydrated but not greasy). I've had it in my cupboard without fail since 2016.
Anti-blemish serum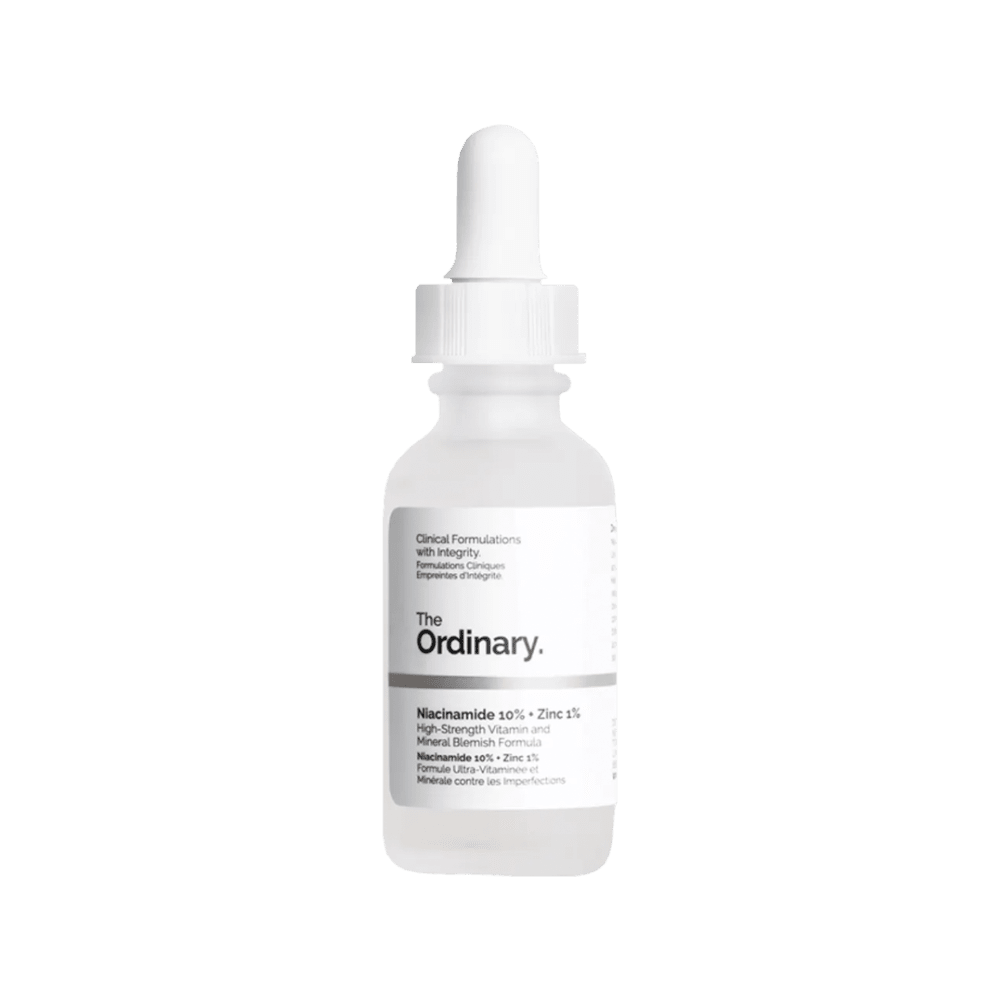 The Ordinary - Niacinamide 10% + Zinc 1%
Anti-blemish serum
£5.60
This serum is great for reducing the appearance of blemishes and for decongesting skin. It's pretty high-strength so go easy at first, and remember it can counteract vitamin C, so try to alternate your usage of each to ensure maximum efficacy.
An anti-aging concentrate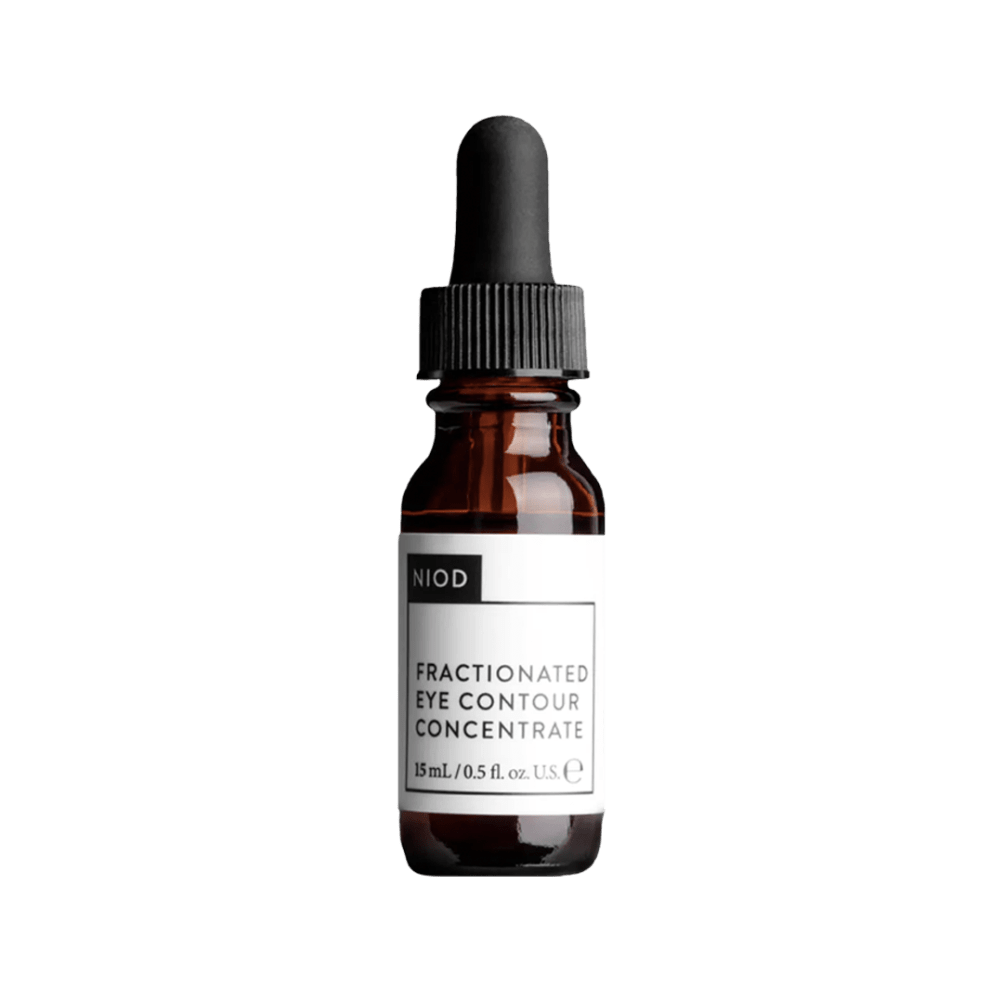 NIOD - Fractionated Eye-Contour Concentrate
An anti-aging concentrate
£46.00
Avoiding all the really geeky stuff, all you need to know is that it's designed to combat signs of visible ageing. When I first used it I was shocked at how thin the liquid was, but I honestly fear to know what my eyes would look like if I hadn't been using this for the last couple years – it's an all-round help the eyes look young serum. Works best when applied with a jade roller to really get in there and, because, well, treat yourself!
An essential SPF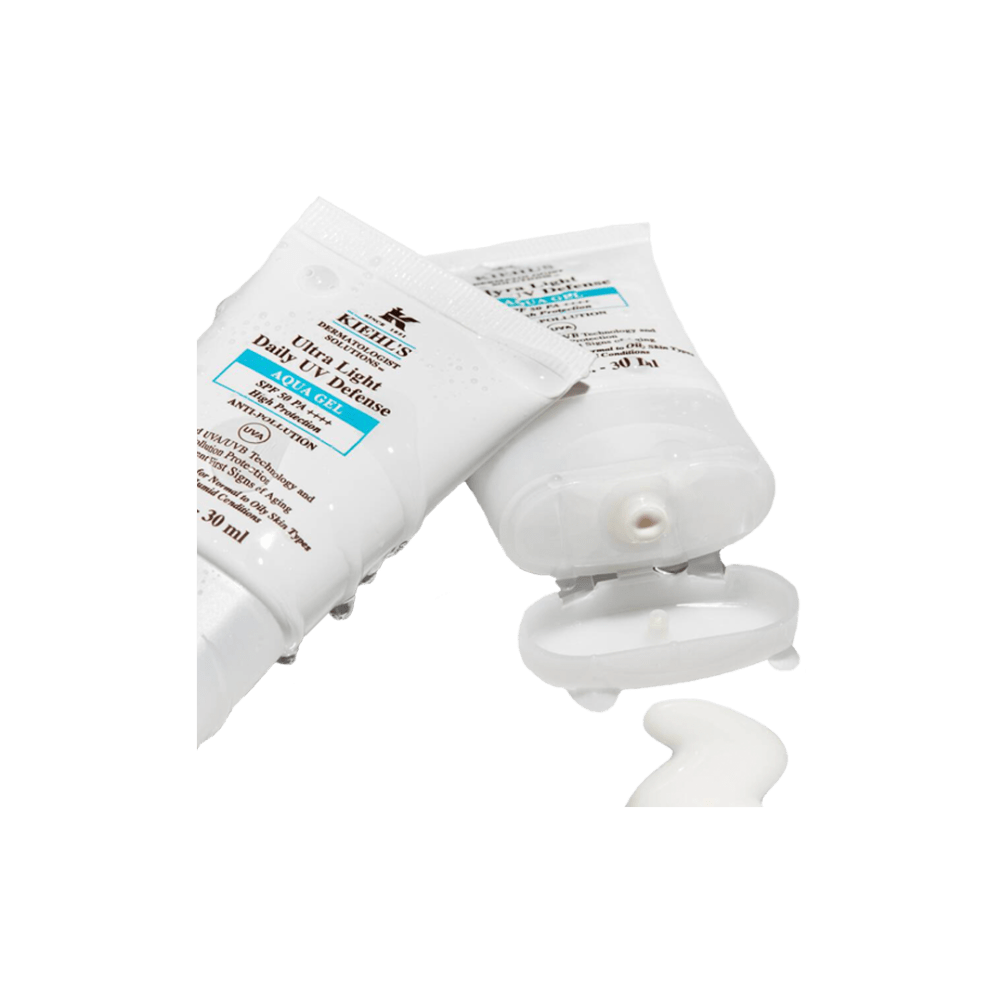 Kiehls - Ultra Light Daily UV Defense Aqua Gel SPF 50 PA++++
An essential SPF
£40.00
Initially, I was using sunscreens that smelled like my childhood, but they always seemed to cause my acne to flare up. This absorbs quickly and without a trace, meaning I don't notice it one bit. A further plus is the level of protection it offers, and that a little goes a long way - I use it daily and it lasts at least four months.
Body-Tending All-over Acid Cream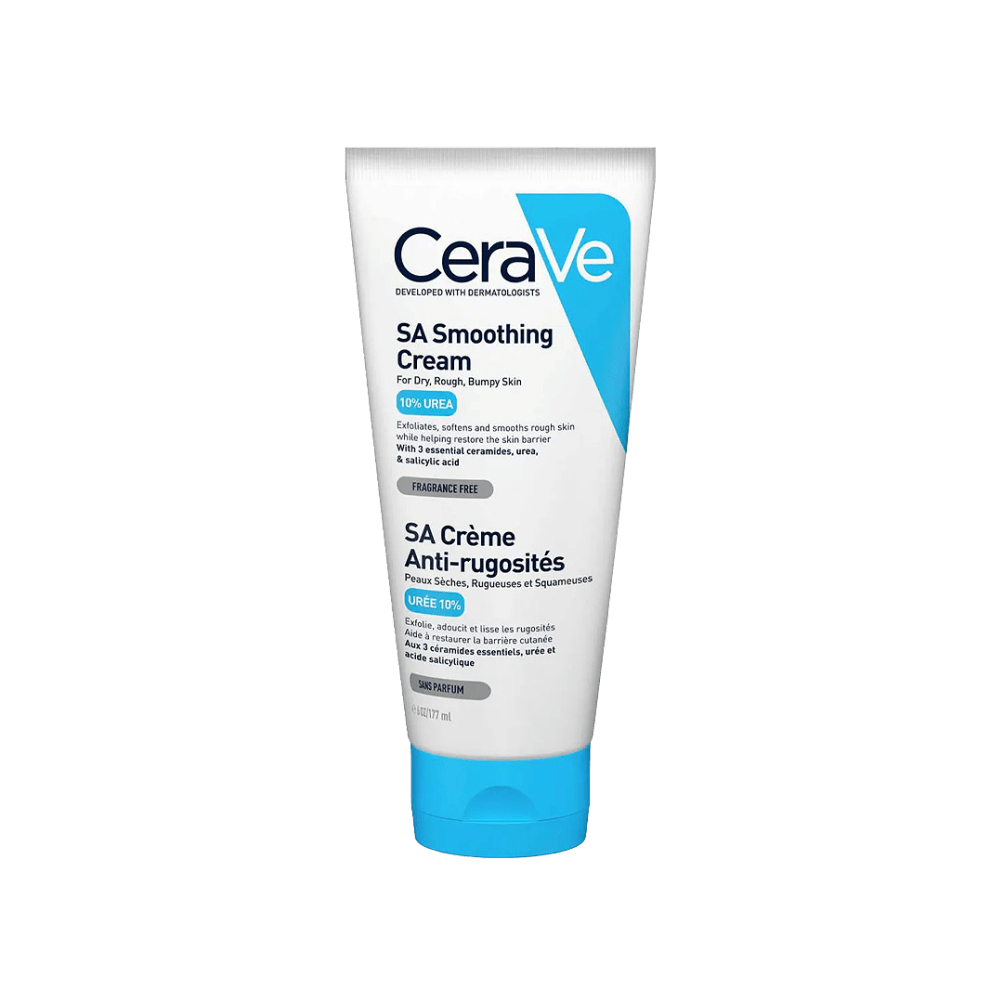 CeraVe - SA Smoothing Cream
Body-Tending All-over Acid Cream
£12.00
You have to give the rest of the body love too, and this cream is effective and affordable. It's gentle enough to use a few times a week, too. God bless salicylic acid, an essential in every sense.
An acid blemish treatment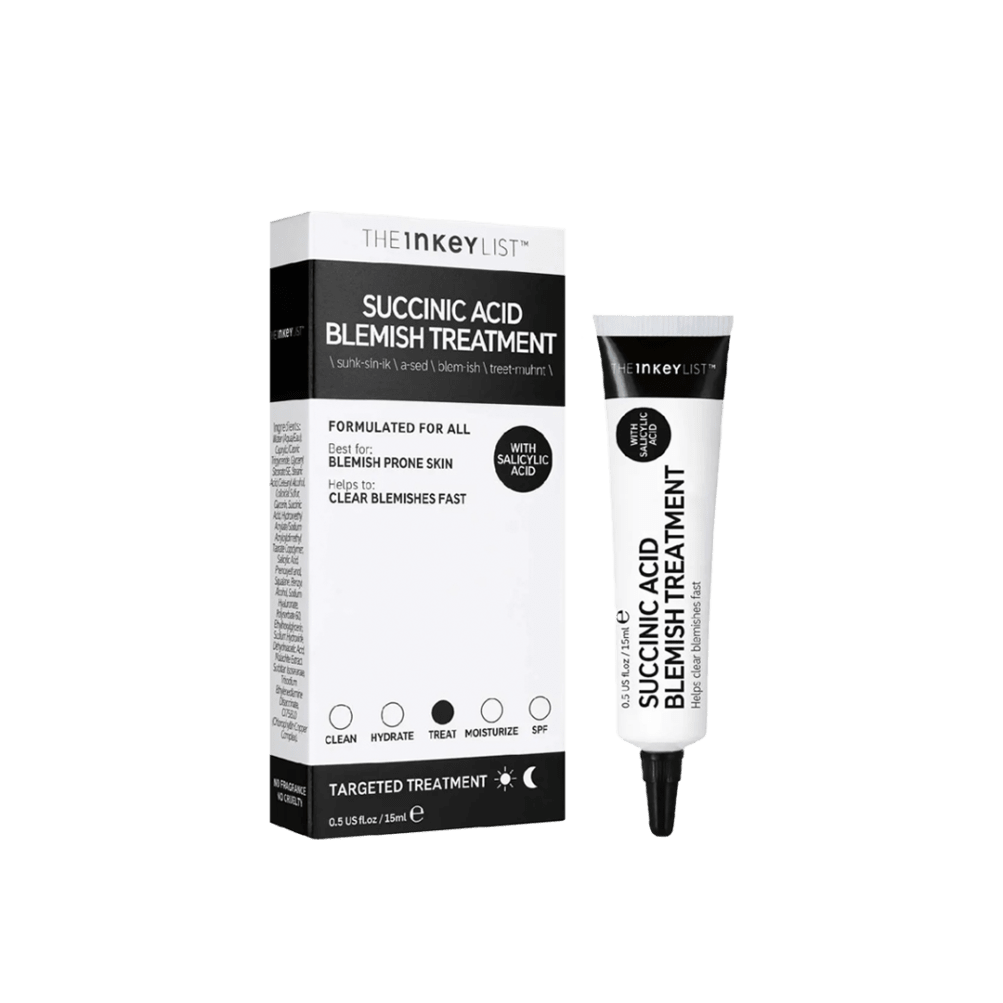 The Inkey List - Succinic Acid Blemish Treatment
An acid blemish treatment
£6.99
This is an affordable and specific product to use. You'll apply it directly to areas where you want to reduce spots, blemishes, congested pores (all the bad stuff), and it'll sort them out for you. You can use it up to three times a day.
A starter-pack clay mask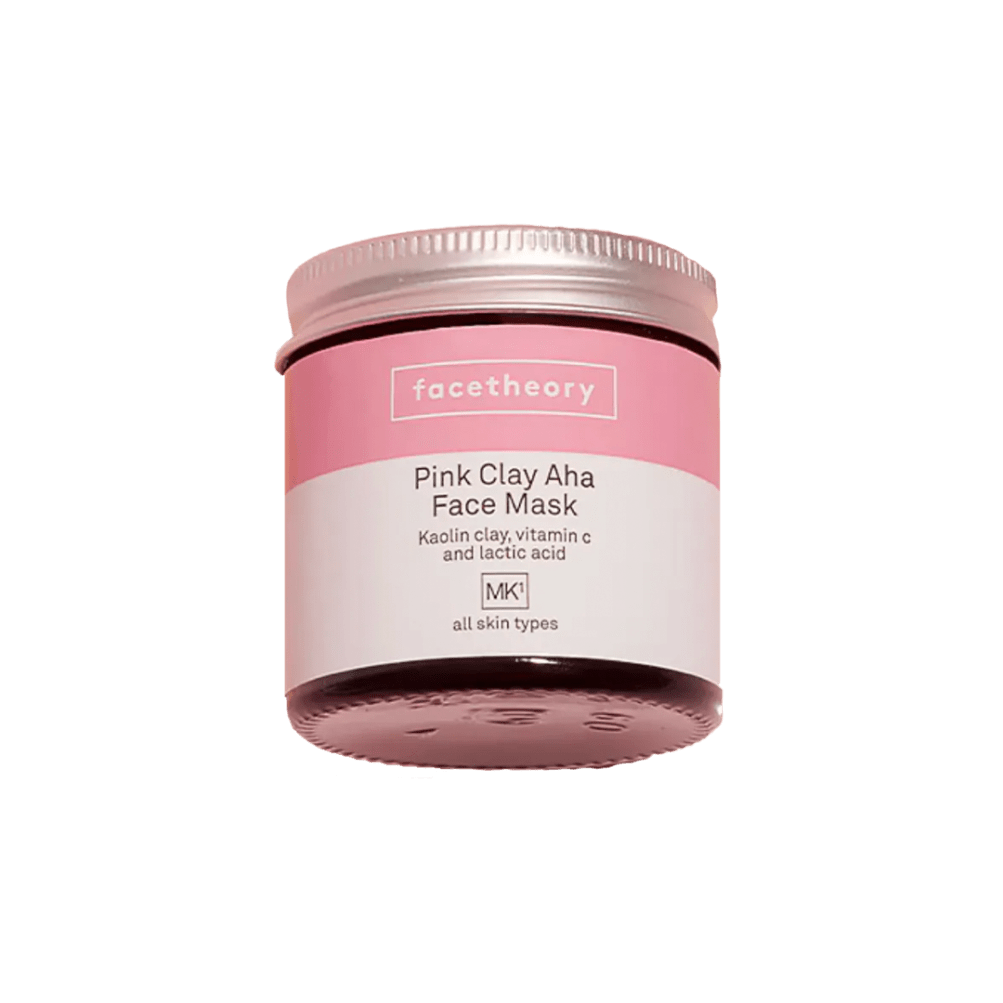 Facetheory - Pink Clay AHA Face Mask MK1
A starter-pack clay mask
£14.99
If you're finding your skin is oily, you have a fair few blackheads, and you generally just feel like a greasy mess, clay masks are the way to go. This one does the trick, and it's not too intense, so it can be used a couple times a week. Plus, masks are nice innit.
A splurge-y stick concealer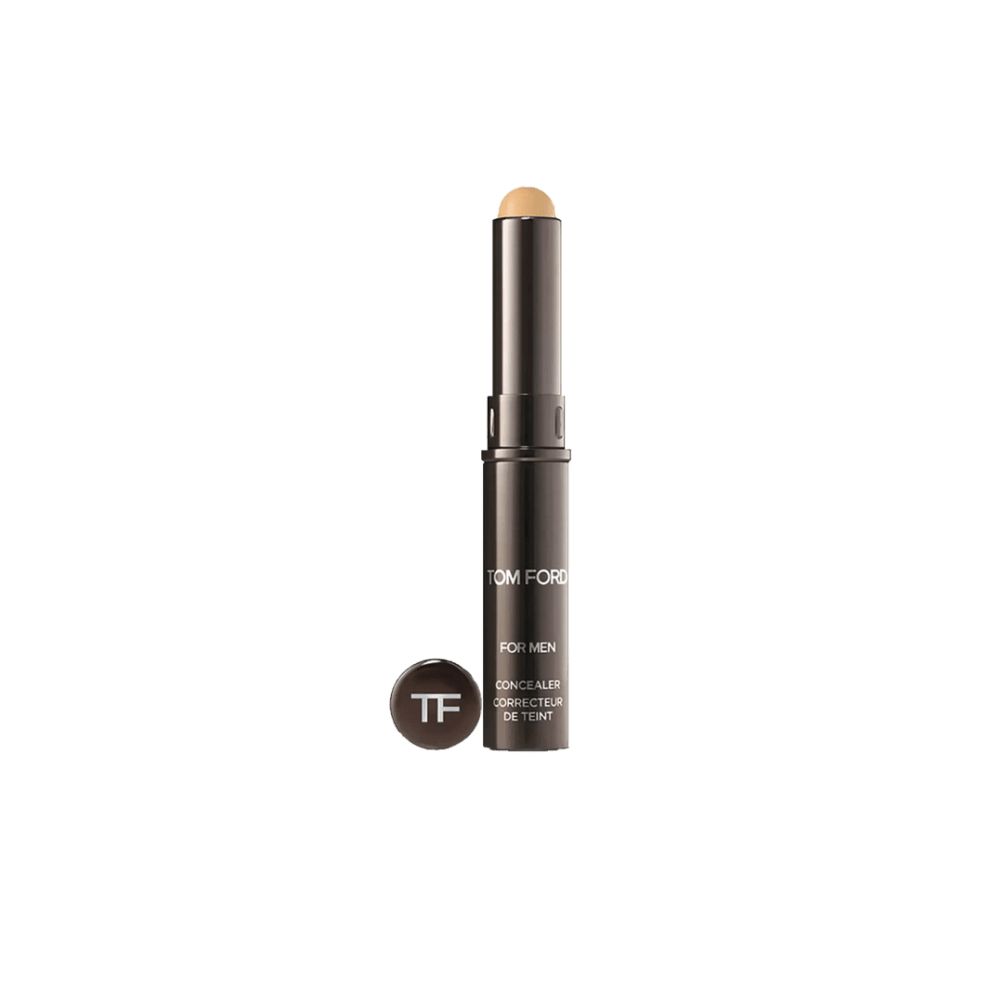 Tom Ford - Concealer
A splurge-y stick concealer
£34.00
My wing man, Tom Ford. A stick-based creamy concealer which blends in with little effort and has a very smooth coverage. It's lightweight, so works nicely for oily skin, and is a dream to apply to spots. Put a dab on those dark circles too, it's creamy enough that it works a treat.
A more budget stick concealer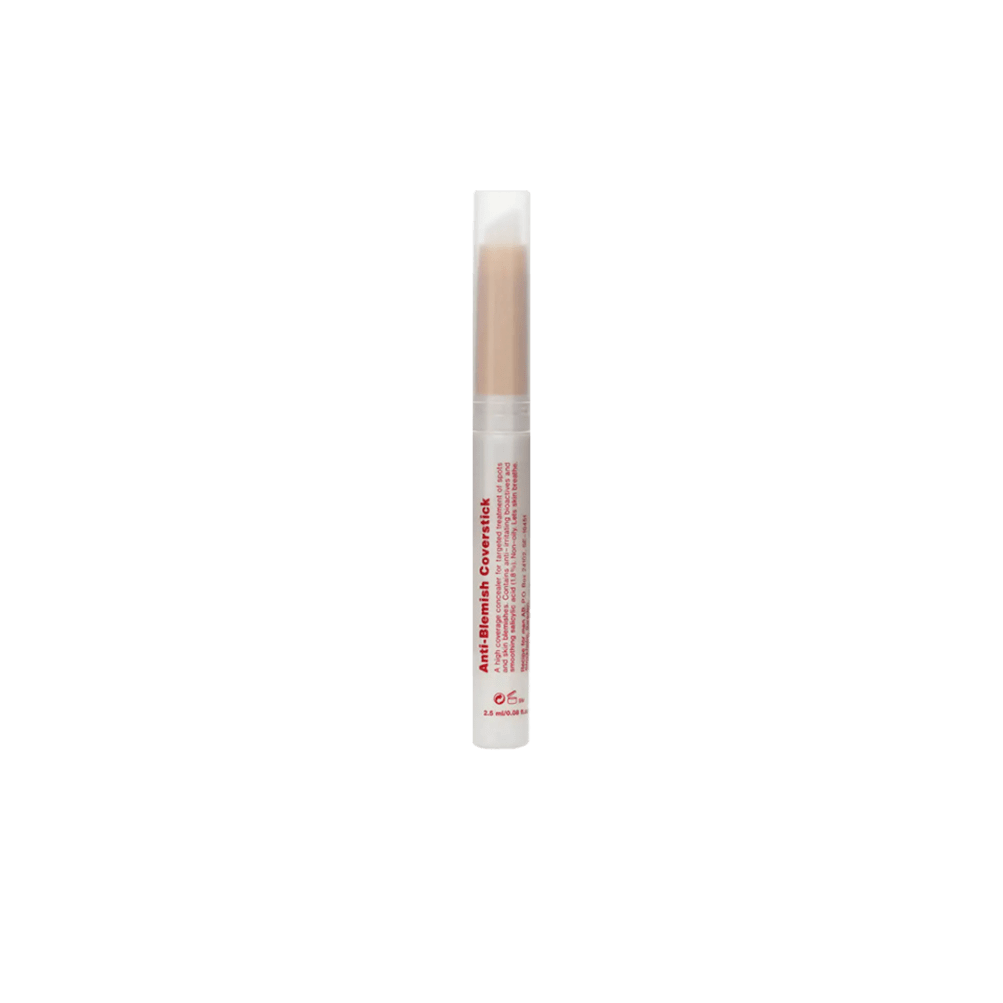 Recipe For Men - Concealer
A more budget stick concealer
£20.00
This is a really subtle product (with a nice design generally). Like the Tom Ford option, this is a stick concealer not a liquid one, so it's best used for covering blemishes as opposed to covering larger patches of skin. Plus, it's way less hassle than having a pot in your bag that can leak or spill. Practical lad, me. Also, an entire website for men's makeup!
All products are selected independently by our editors. If you purchase anything through this article, Woo may earn an affiliate commission.