The best sports bras for every workout
Because the right support makes all the difference
image Julian Finney - The FA / Getty
words Sophie Lou Wilson
Anyone who's ever sprinted for the bus without a bra on knows it's not the most comfortable experience in the world. Holding your arm across your chest as a substitute might work for a 10-second run to the bus stop, but if you're doing any kind of serious exercise, you need to invest in a good sports bra.
Whether you're training for your first half marathon or getting really into hot yoga, the right sports bra is the most important tool in your gym kit. Your boobs can move up to 12cm during exercise if left unsupported. Wearing a sports bra can support the skin and ligaments to prevent sagging while also reducing the activity of your pectoral muscles by up to 55%, improving your performance and giving you more energy for your fitness goals.
Our top tip for finding the right sports bra is to attend an in-person bra fitting. It's estimated that around 80% of women wear the wrong sports bra size. This figure is not that surprising when you consider that experts recommend getting your bra fitted once every three months, but most of us haven't been in years, if at all. There are so many factors that can contribute to your bra size changing – weight loss, weight gain, hormones, medication, exercising more, exercising less – so even if you think you know your size, you could be off.
The next thing to consider is the kind of exercise you do and how much support you need for it. If you need a new bra for yoga, pilates or weight training then a low or medium impact sports bra should do, but if you're planning on running or engaging in other cardio like HIIT then you'll need high impact support.
Whatever your size or workout of choice, we've selected some of the best sports bras to have your back through gentle at-home yoga videos and high-intensity jump rope sessions. Ready, set, go!
HIGH INTENSITY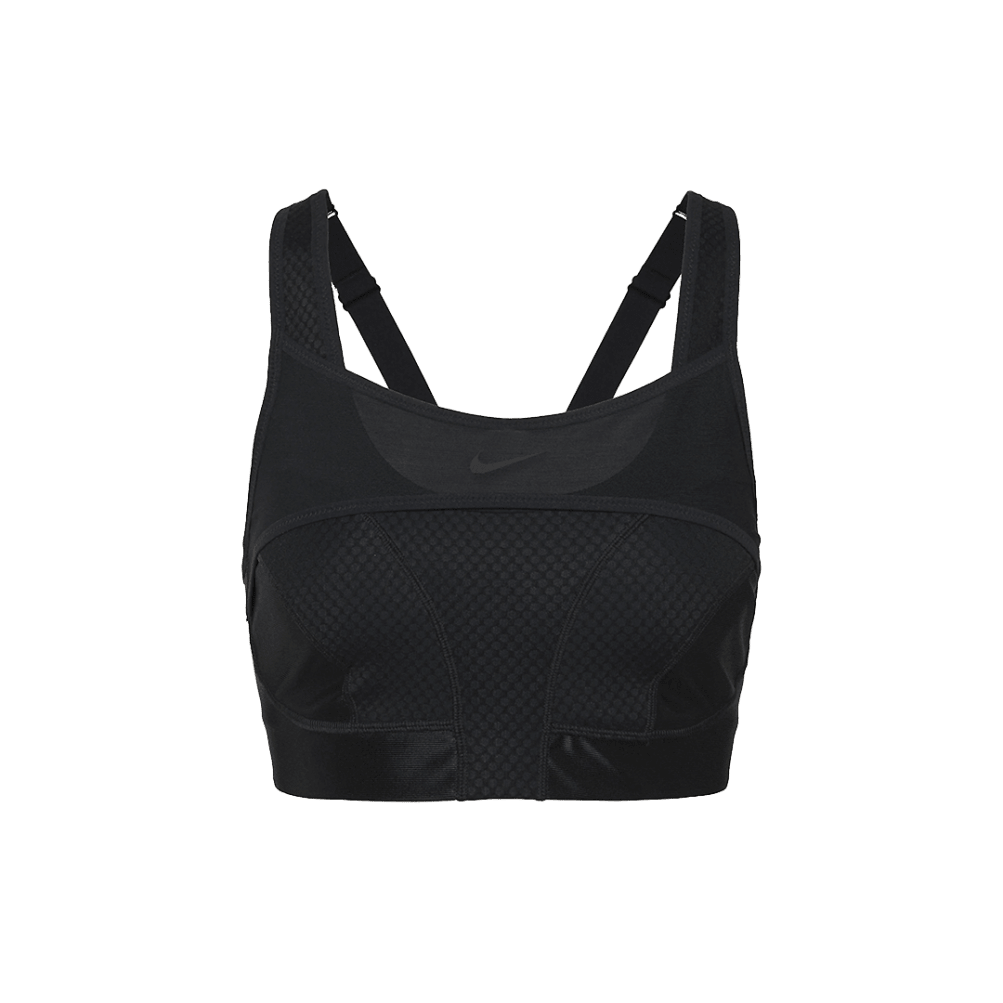 Alpha UltraBreathe Sports Bra
Nike
£37.50
Run, skip and jump for joy in Nike's Dri-FIT ADV Alpha bra, designed to help you through your toughest workouts. Its compressive design features adjustable straps and double closure at the back to keep you supported and comfortable throughout high-intensity exercise. The overlay across the chest adds an extra layer of support to prevent bounce whatever size you are. And if you're not sure about your size, Nike offers in-store sports bra fittings tailored to your specific workout needs.
COLOUR BLOCK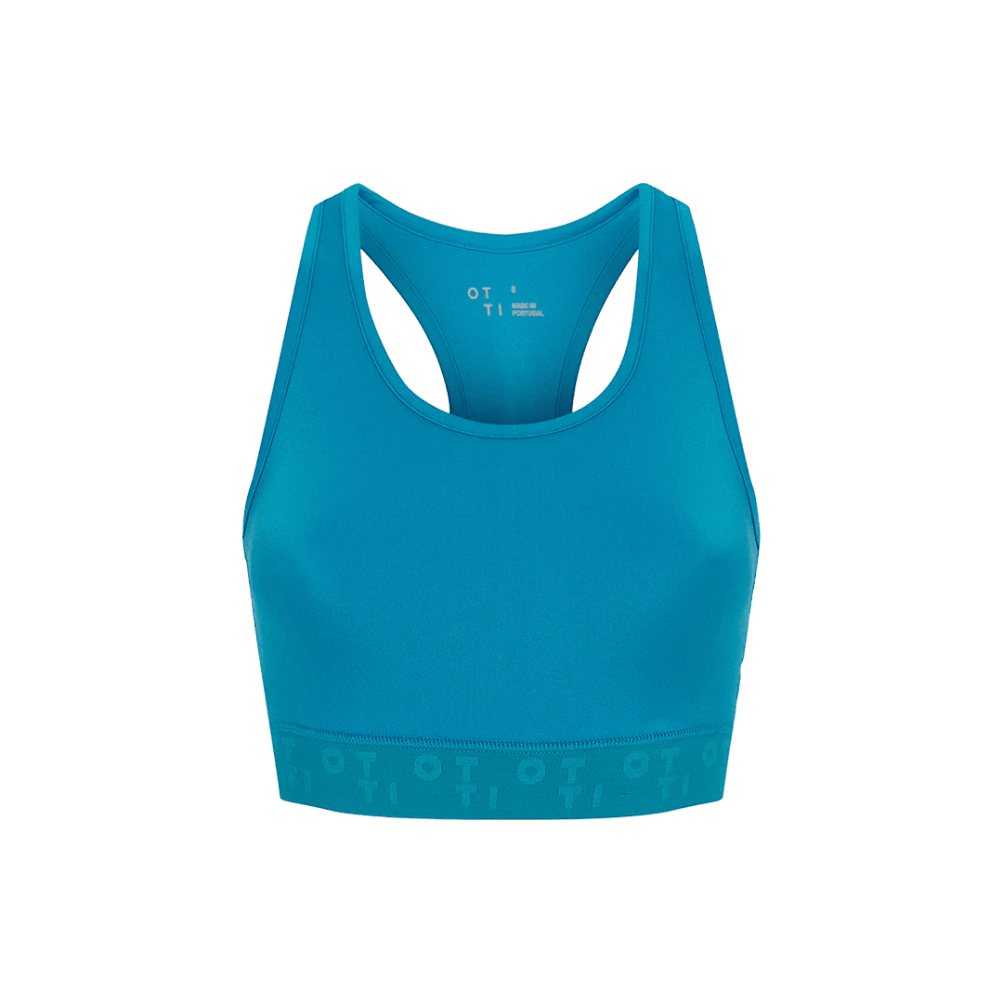 Bonded Jersey Silky Sheen Racer Crop
Otti
£75.00
Move with both style and ease in Otti's jersey racer crop top. The light support sports bra is perfect for workouts like yoga, pilates and weight training where you're not jumping up and down, but still want some extra comfort and support. Available in three vibrant colourways, it's stylish enough to wear solo as a cropped top or you can layer it under tanks and tees.
JUMP FOR JOY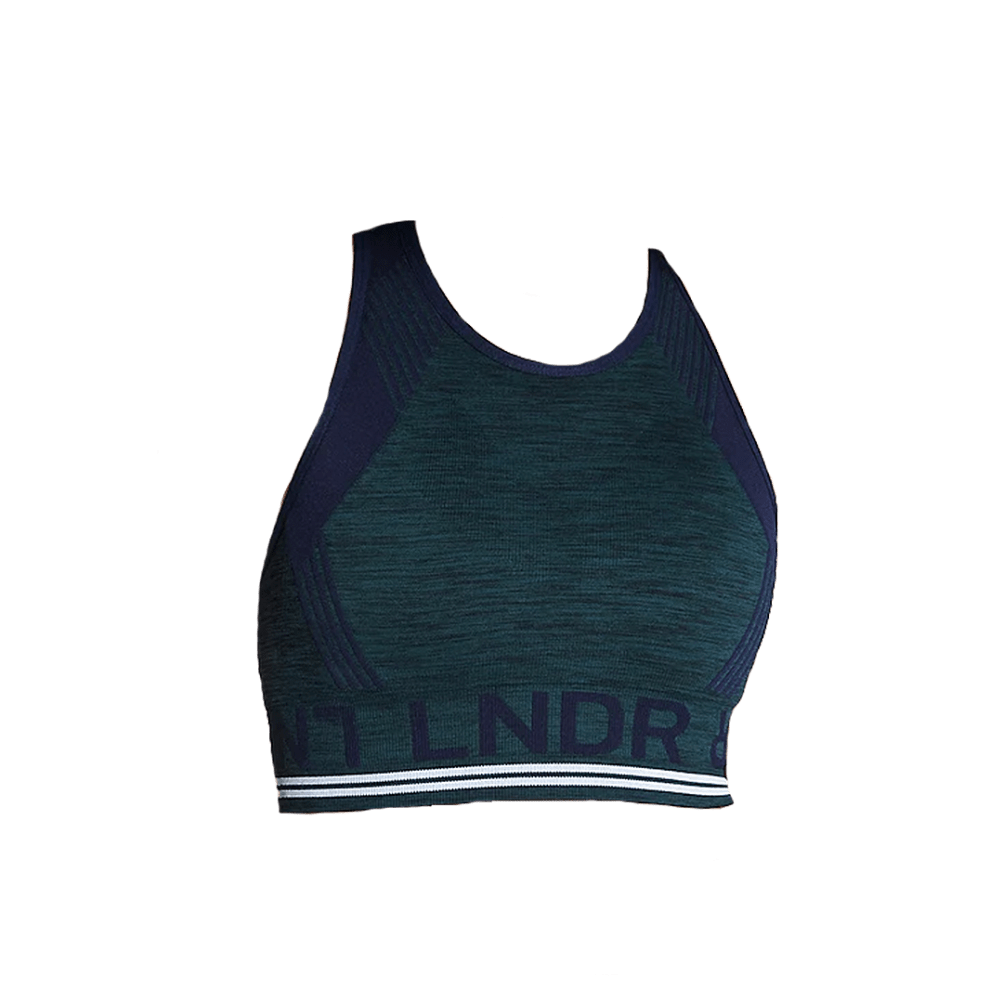 Aero Dynamic Sports Bra
LNDR
£48.00
When you're sweating it out at the gym, you won't regret investing in a high-quality sports bra. Think of it as a promise to yourself to keep up your new exercise routine. LNDR prioritises responsible processes without compromising on comfort. Their Super-Sculpting Seamless sports bra is made from 100% recycled materials. A high neckline keeps you secure while a slim racerback optimises movement. If you don't believe us, just read the customer reviews.
BEAT THE BLUES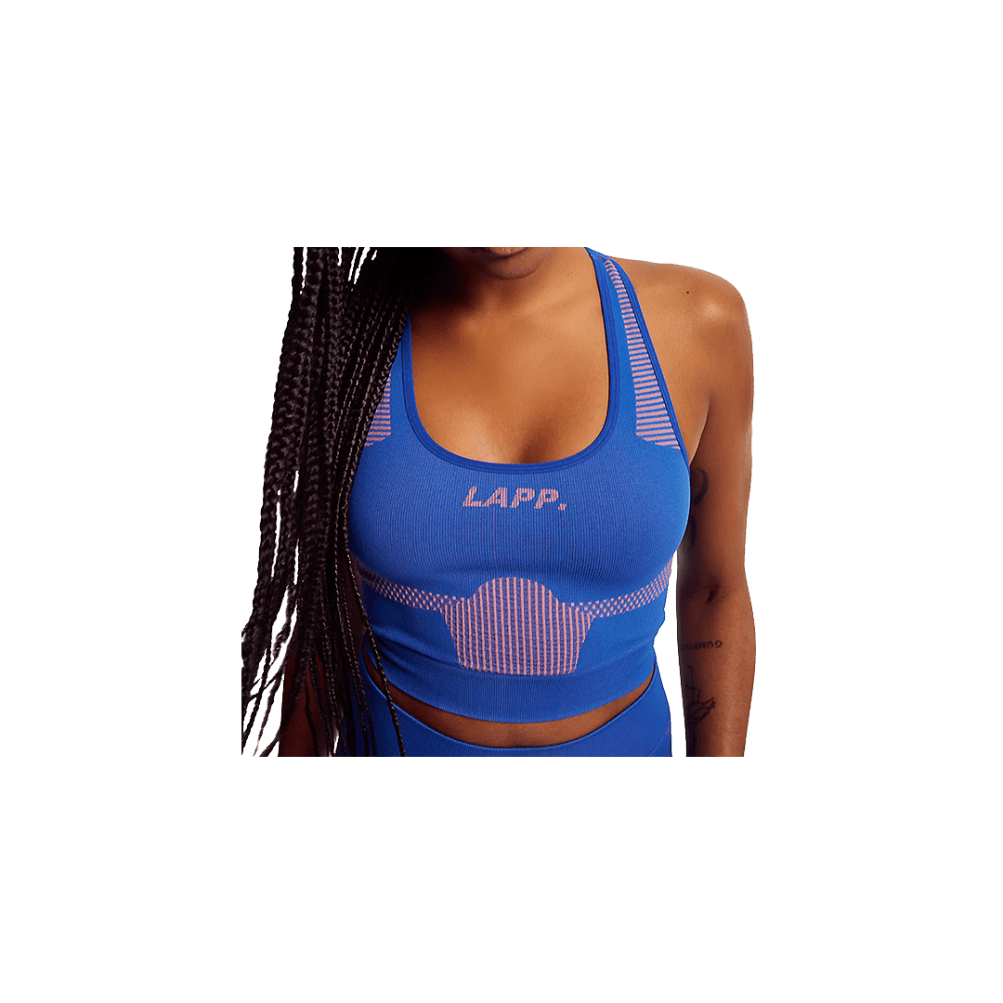 Seamless Contour Sports Bra
LAPP
£45.00
Stay bold in LAPP's soft and stretchy seamless sports bra. Ideal for low impact exercise, it features dry cell technology to keep you dry and comfortable no matter how much you sweat during that pilates workout. Each bra is constructed seamlessly to reduce waste. Wear with matching leggings.
PERFECT FIT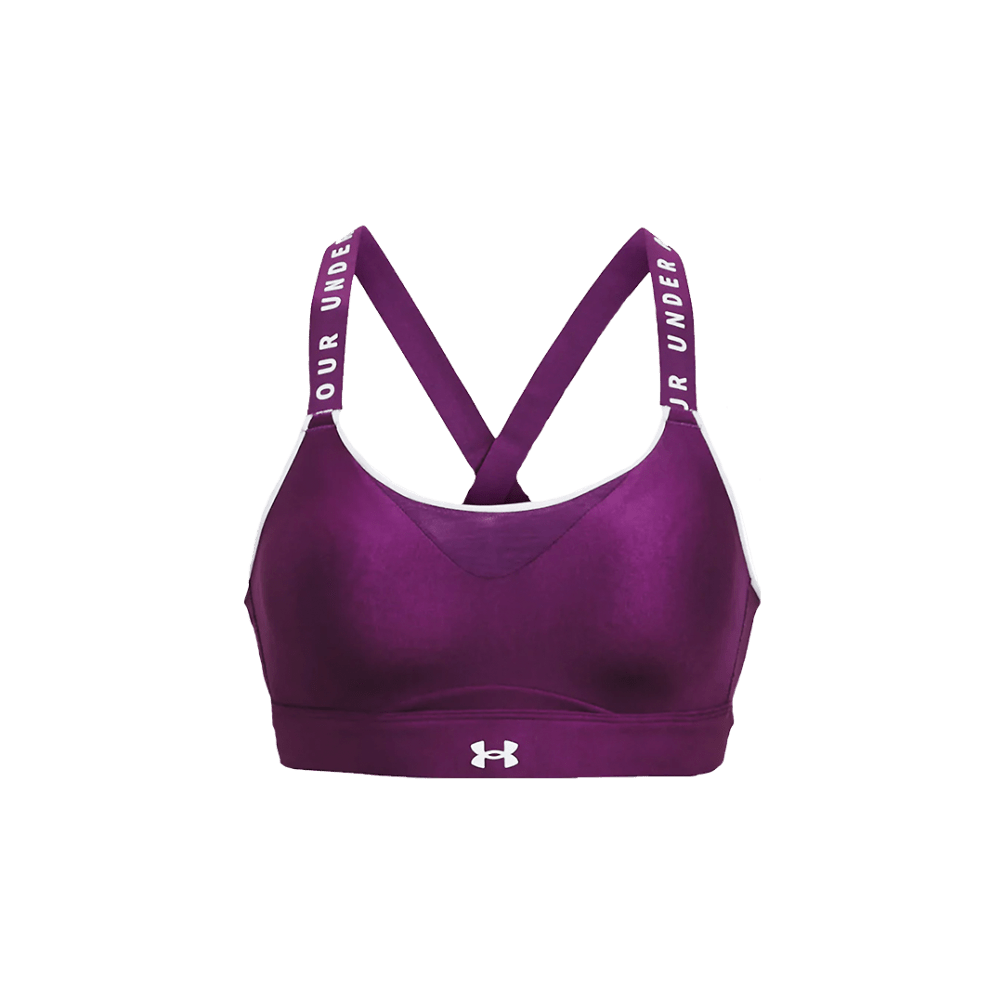 Infinity High Sports Bra
Under Armour
£50.00
Under Armour's sports bra is designed for hardcore workouts. It's crafted using an innovative PU moulding technique for increased comfort and support, perfect for wearing on the treadmill or when you're jumping rope. Cooling, mesh panels and HeatGear fabric keep you cool and dry as you work up a sweat.
MORE SUPPORT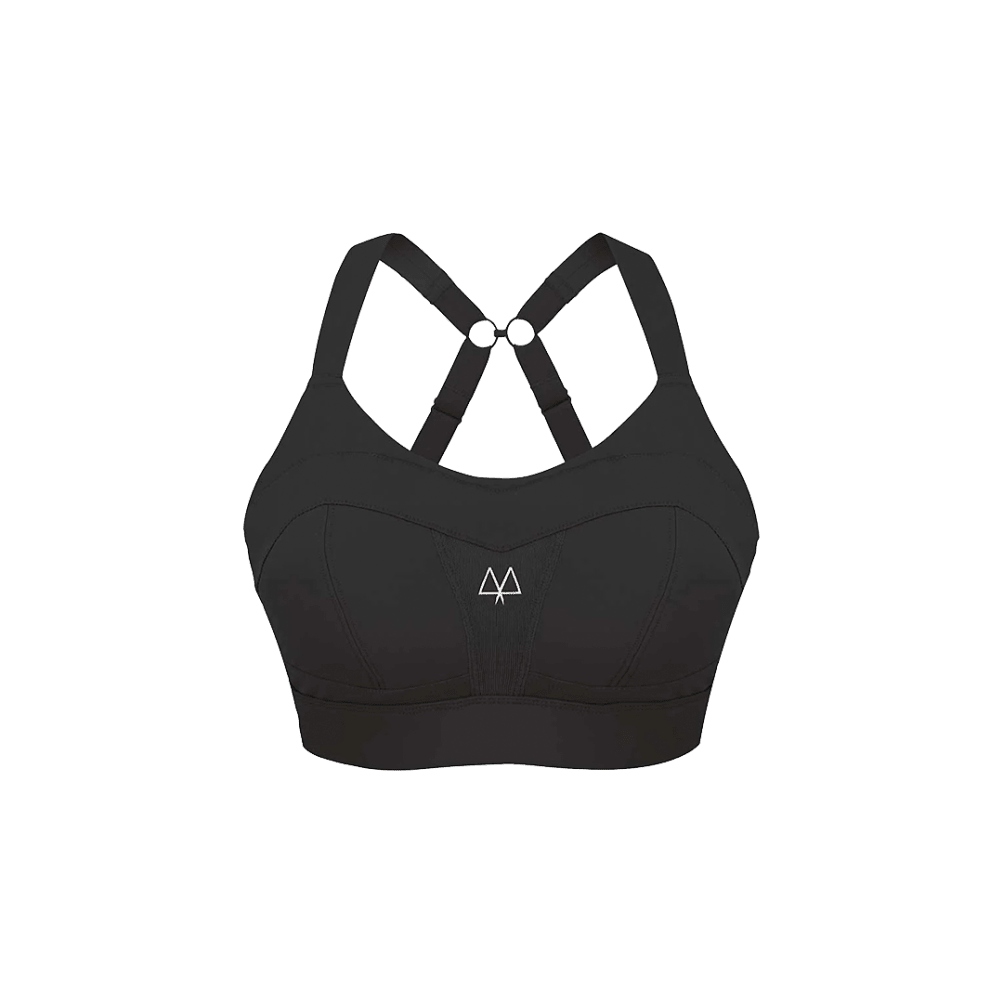 Solidarity High-Impact Sports Bra
Maaree
£64.00
It can be hard to find the right sports bra, especially if you have larger breasts. Maaree's ultra-supportive high-impact sports bra is designed to support sizes 28DD through to 38H during high-impact sports like running. The award-winning bra has adjustable straps and high compression. Plus, it comes in a range of colours so you can stay stylish and supported at the same time.
SWEAT IT OUT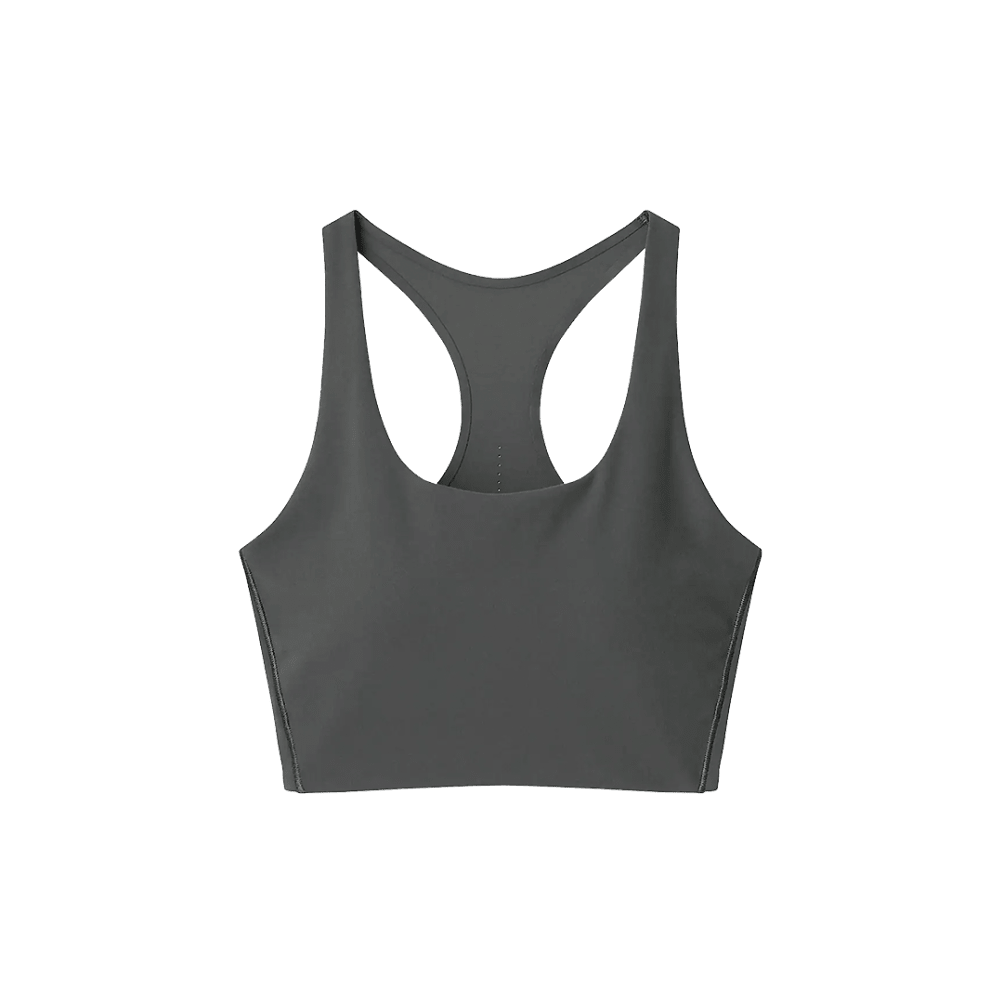 Square Neck Active Wireless Bra
Uniqlo
£19.90
You're much more likely to actually enjoy working out if you have the right sports bra. Combining a longer length with a flattering square neckline, Uniqlo's sports bra comes with removable pads plus ventilation holes for extra breathability. The racer back style adds extra freedom of movement whether you're twisting into yoga poses or hitting the pavement.
FEEL GOOD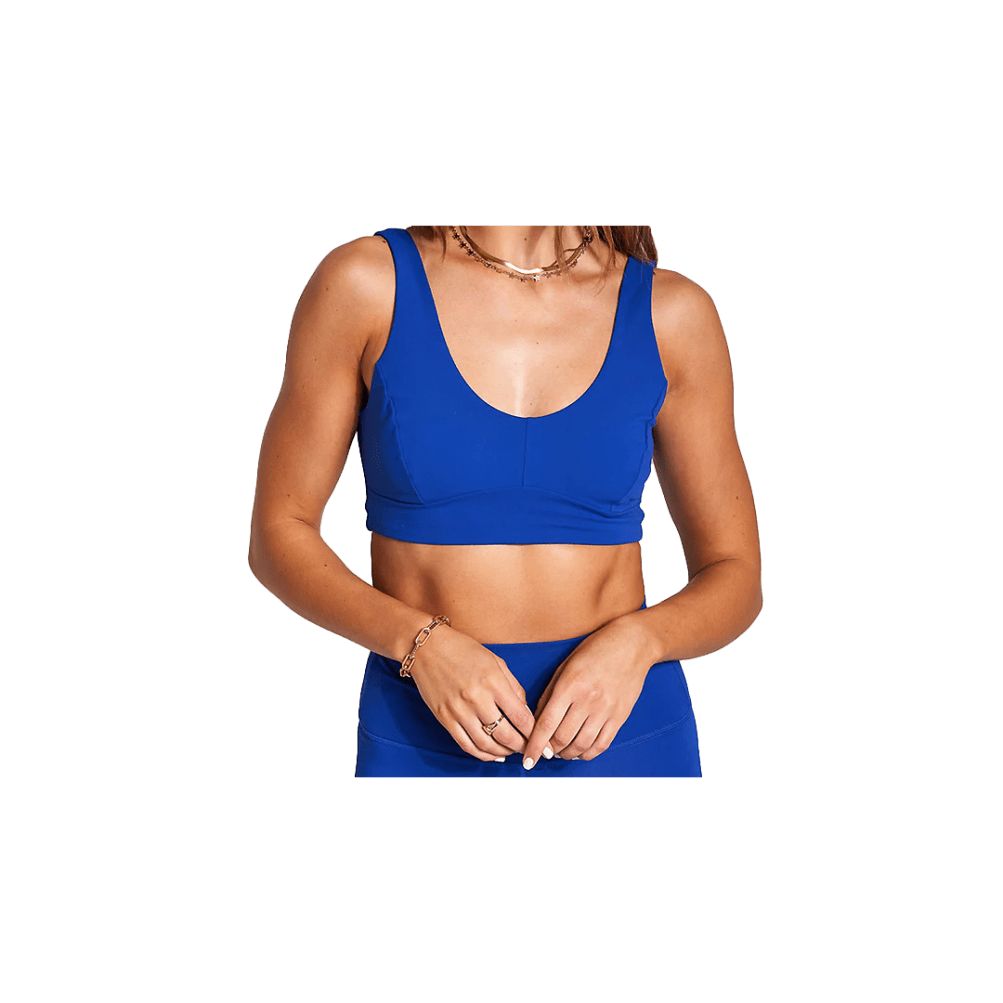 Balance Bra - Mazarine Blue
YMO
£45.00
Find what feels good with YMO's low-impact sports bra. Perfect for yoga and pilates, it's crafted from 75% organic or recycled materials, so it's good for you and the planet. This bra brings style and support to your practice so you can find balance and calm, whether you're winding down before bed or starting your day right.
All products are selected independently by our editors. If you purchase anything through this article, Woo may earn an affiliate commission.