That's hot? Man falls into volcano while taking selfie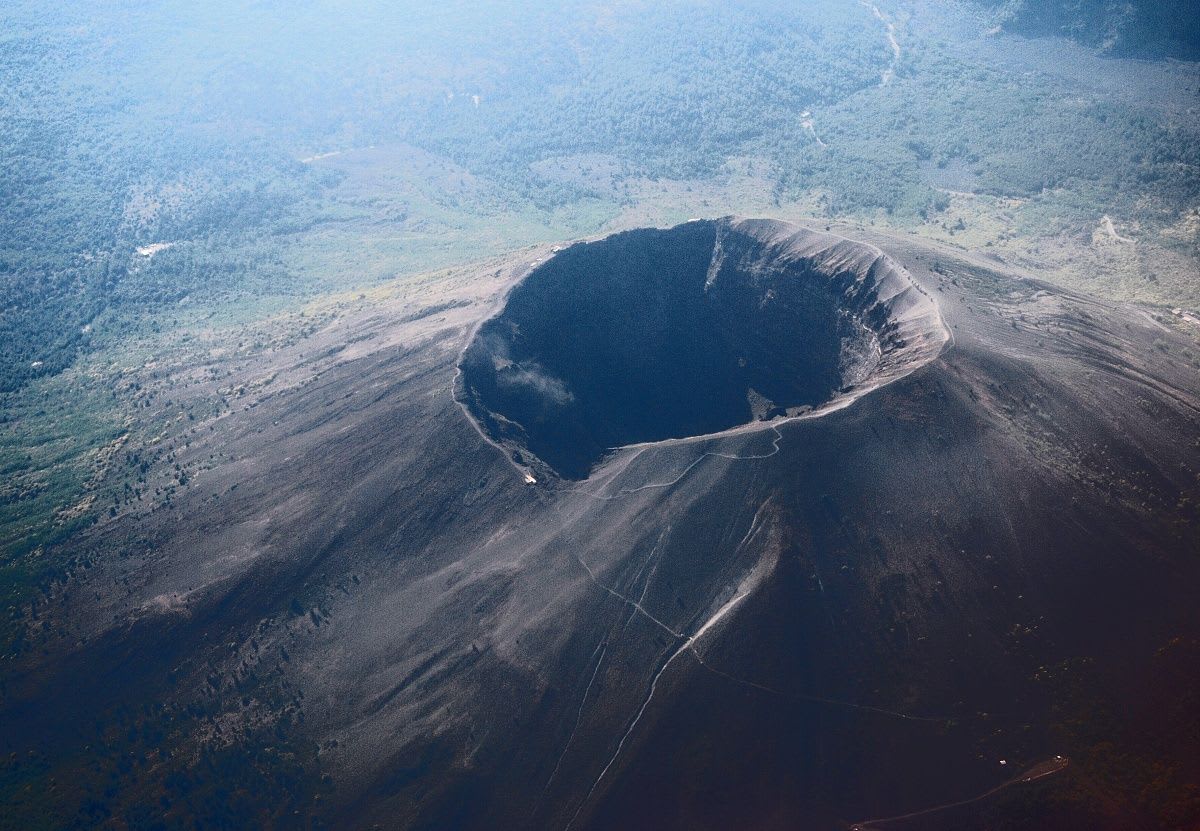 Now that's dedication to the perfect shot
Who among us hasn't risked their life for the perfect selfie? Really… just me? OK then.
A 23-year-old American tourist accidentally plunged down into the crater of Mount Vesuvius, an active volcano in Italy, while taking a selfie. The last time Vesuvius erupted was in 1944, but it's still considered "active". (So if you're having a dry spell, don't worry, because it could be a lot worse and you can still describe yourself as "sexually active" too).
According to local outlets, the man was trying to take a photo in front of stunning views of the Italian coast, from the summit of the volcano, when his selfie almost cost him his life. His phone slipped out of his hand, fell into the volcano and, for reasons unknown, he tried to retrieve it. (If this happens to you, please just let the phone die). After losing his balance on the uneven ground, he fell further down into the volcano. Yikes.
Thankfully, the man lived to tell the tale. But he didn't emerge unscathed: pictures of the aftermath show cuts and grazes on his body. To rescue him, Vesuvius's guides had to abseil into the crater, which put their lives at risk too.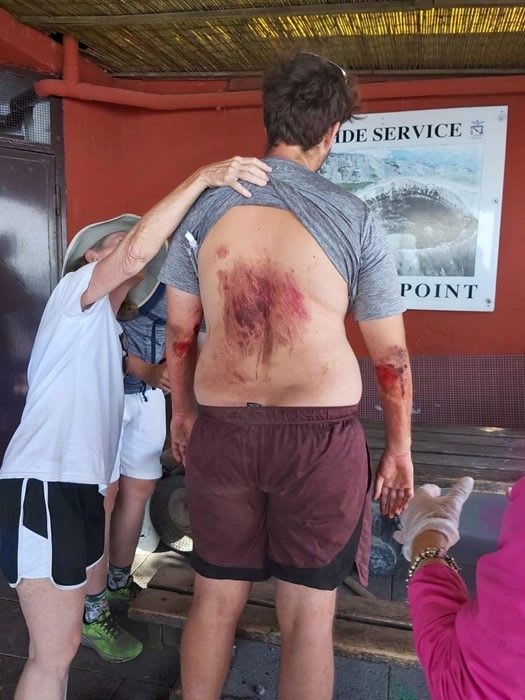 Paolo Cappelli, president of the Presidio Permanente Vesuvio, a base for tour guides at the volcano, told The Independent: "Four volcanological guides set in motion instantly and, arriving on site, one of them was lowered with a rope for about 15 metres to allow them to secure the inexperienced tourist," he said "He was very lucky; if he kept going, he would have plunged 300 metres into the crater."
Unfortunately, the man and his family now face charges for the "invasion of public land", because they allegedly travelled to the top of the volcano without a ticket and ignored clear signposts that marked the forbidden path.
All in all, please don't try this – literally any of it, not one single thing, even for a millisecond – at home.