Tactile, spontaneous photos journeying through queer desire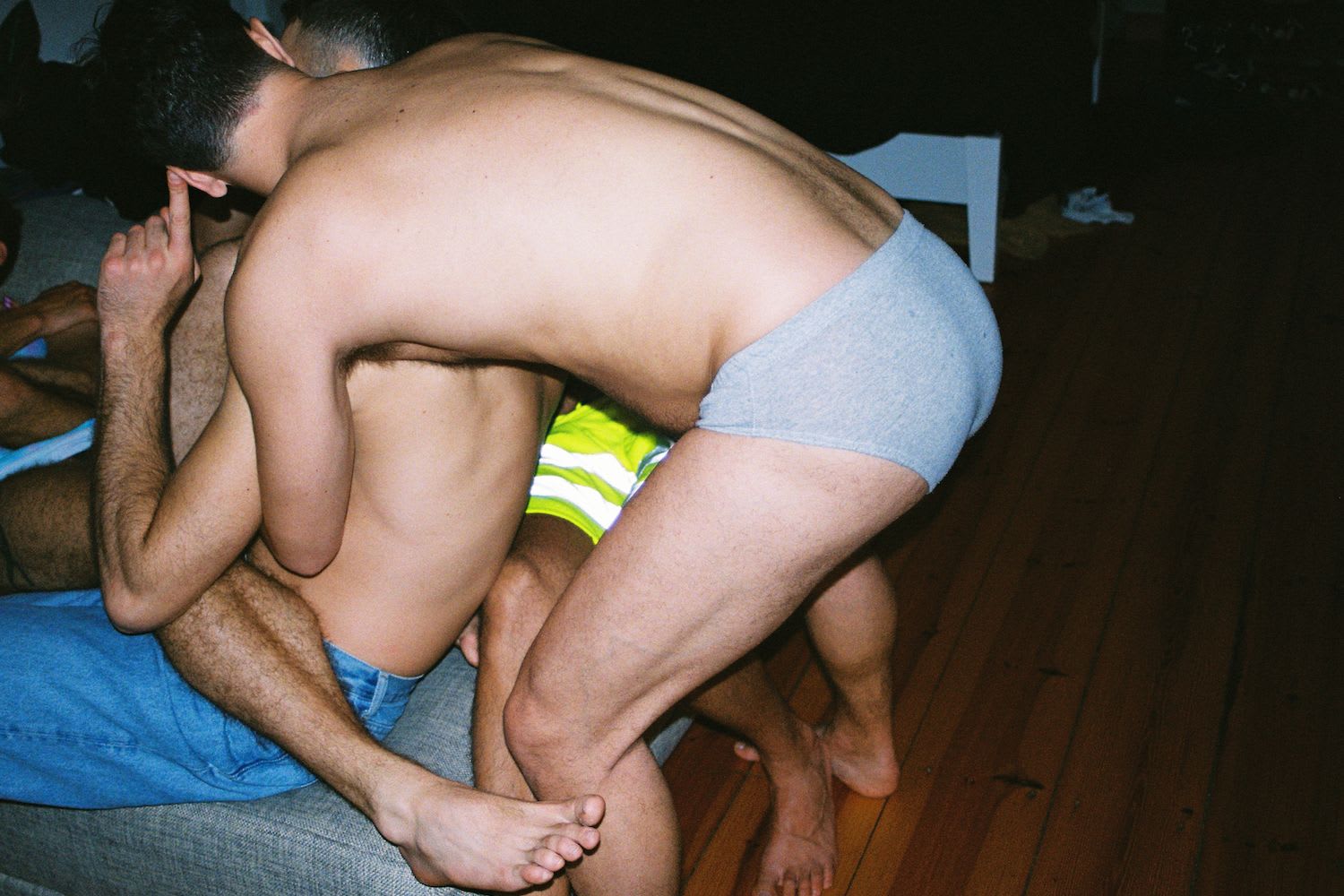 Berlin-based photographer Spyros Rennt unapologetically celebrates queer sexuality in all its forms with new photobook 'Corporeal'
image Spyros Rentt, 'Corporeal'
words Lucy O'Brien
From the underground raves of Berlin to tender moments captured with his partner in his home, photographer Spyros Rennt has dedicated his career to lensing the depths of queer love and desire.
And for Spyros, who moved to Berlin in 2011, this creative endeavour is firmly focussed on his own life. Unhappily working as an engineer when he first moved to Germany, Spyros took refuge in what he calls an "excessive" lifestyle – partying with friends, exploring his sexuality and navigating Berlin's vibrant queer scene throughout the 2010s and now the 2020s. "I was meeting all these people and I was going out a lot," he recalls. "My reflex was that I should be documenting it – and that's how I first got into photography."
Three photobooks, a new career as a full-time creative and over a decade later, Spyros has made a name for himself depicting joyful moments of queer vitality, starting with his own. And his latest body of work, Corporeal, is an extension of this photographic reputation, capturing his own encounters with queer excess and eroticism from early 2020 to the beginning of 2023. But the project is more than just a depiction of queer love and sex, Spyros insists. As the name suggests, Corporeal captures all things physical – from the naked and erotic to simply skin touching skin in a tender moment shared between partners.
Above all else, Spyros set out for his latest project to illustrate that queer life – and indeed queer desire – is multifaceted. Through a mix of spontaneous snaps taken in corners of rooms at an afters and staged portraits in pre-arranged photoshoots, Corporeal is an entrancing exploration of the relationship between the body, desire, sexuality and queerness. "I don't want it to be just nightlife or just an erotic vibe – all aspects [of queer life] are interesting to me. I just have to sit down, put it all together and see what kind of stories I can tell with it."
To celebrate the launch of Corporeal, woo caught up with the Berlin-based creative to chat lockdown house parties, the nature of autobiographical image-making and how his lens has evolved over the years.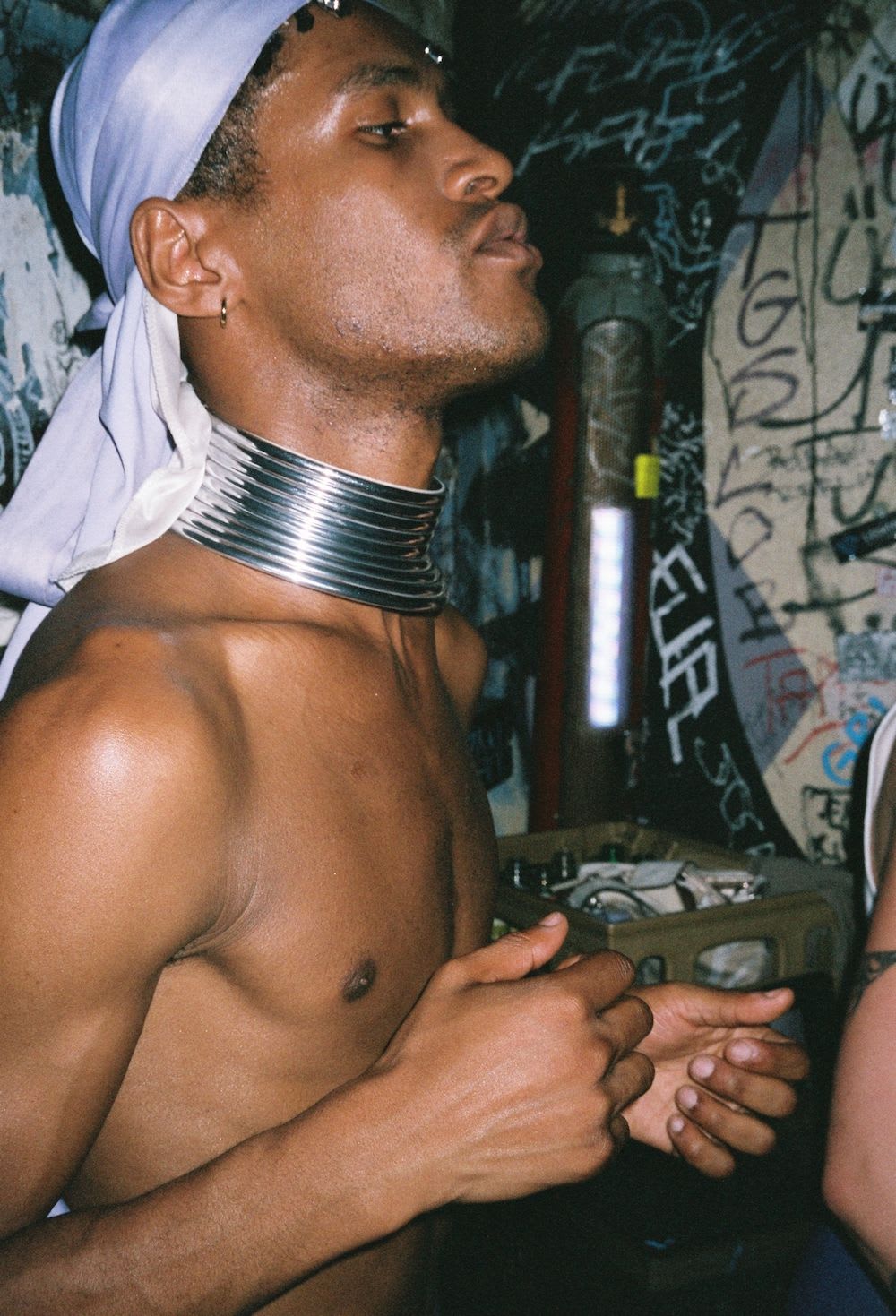 Spyros Rentt, 'Corporeal'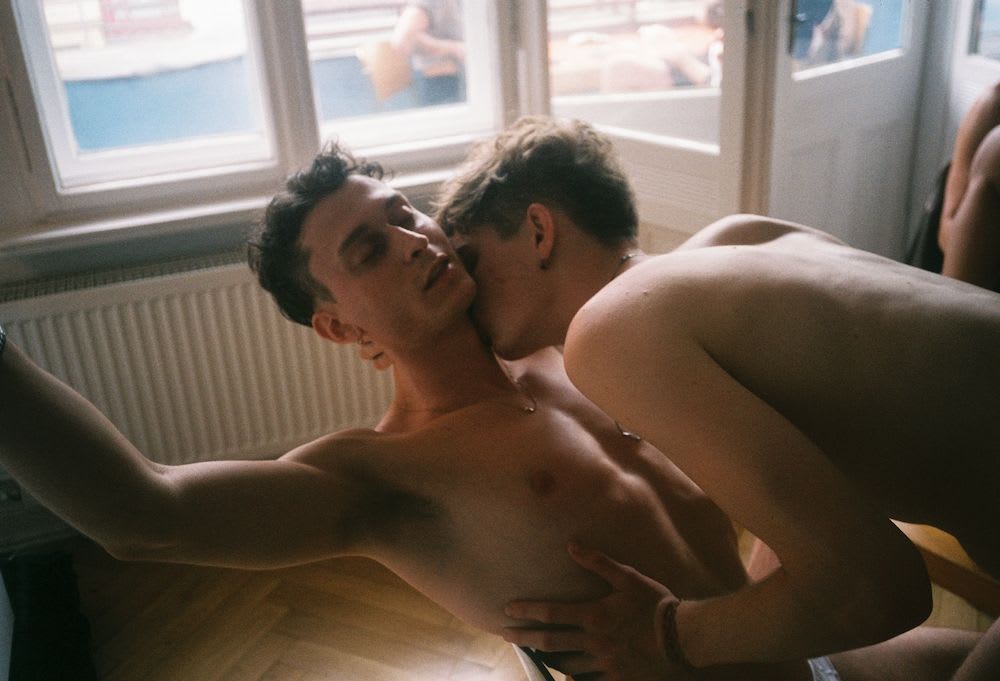 Spyros Rentt, 'Corporeal'
Tell me the inspiration behind the project and how you set out for it to be different to your previous two?
Spyros Rennt: I would say that in general my work is one long series and the centre point is always myself and my experiences. That said, I think that I'm also more mature and my interests are also different from [those of] the person that I was when I made my first book in 2018. Corporeal still highlights an excessive lifestyle, and of course, it is also about queerness. But photographically, it's more refined and there's a greater focus on portraiture. It's not so much about capturing the situation, which is what I have done in the previous books. It's a more sombre approach.
Despite the pandemic, 'Corporeal' captures real moments of intimacy and closeness. How did you find photographing people during lockdown?
Spyros Rennt: It was surprisingly a productive time for me photographically, especially [that period] when clubs were closed but the pandemic situation was not so critical anymore, so people were hanging out in houses. And of course, I was also doing that. I managed to capture some really favourite images of mine during that time. It proved to have some good opportunities to capture intimacy happening in these gatherings.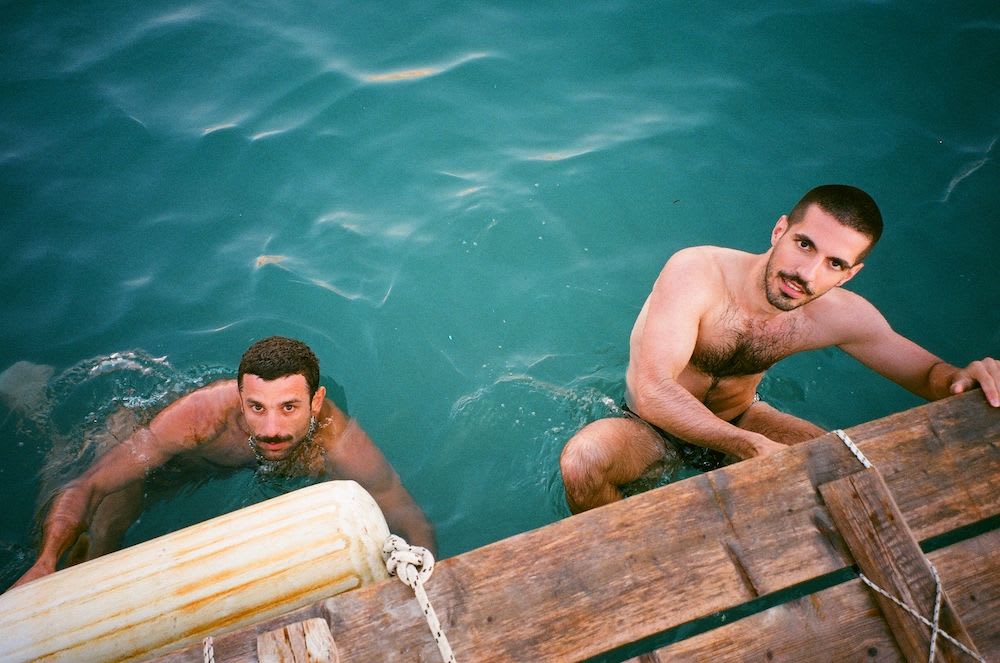 Spyros Rentt, 'Corporeal'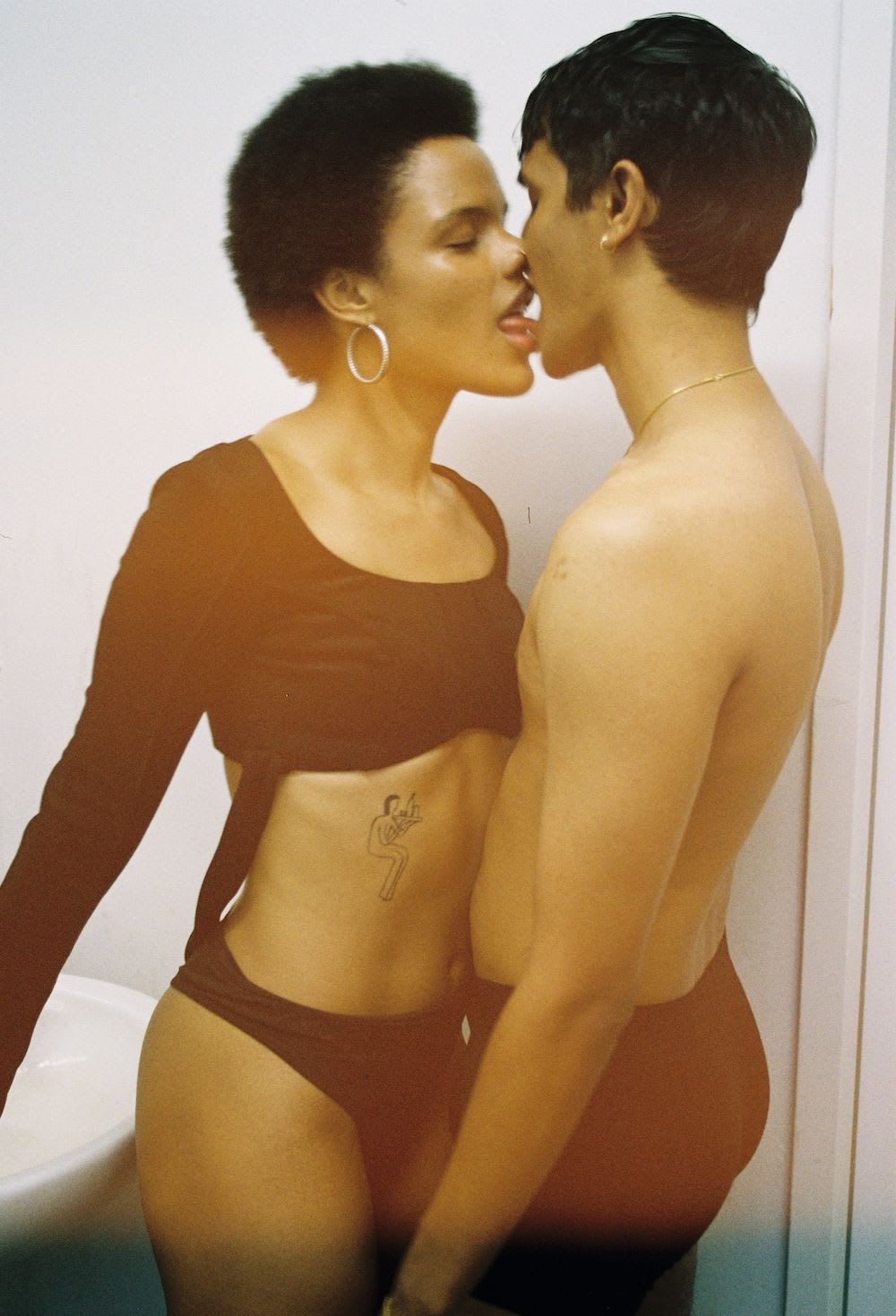 Spyros Rentt, 'Corporeal'
What draws you to capturing the body, and why is it so essential to your work when lensing queer life?
Spyros Rennt: A focus of my work is the documentation of desire, starting from my desire, but also capturing moments between two people. And of course, desire is then connected to the body [because of] this physical attraction. But also, [I explore how] queerness is a lot about how we take our body and present it to the world. How we change our body; how we dress our body.
How would you describe your personal relationship to the people and photos in 'Corporeal'?
Spyros Rennt: I've made a few publications so far. They're almost like my children – I love them. [With this project], most of the photos are very charged because even though not all of [the subjects] are close friends of mine, taking their photo has captured a certain type of energy that I have with this person. So that definitely holds a certain emotional weight. And the fact that it takes us through the pandemic years – which was a very intense period for all of us – it's really a journey through like the last three years of my life. It holds a specific type of value for me. There's one image where you can see my reflection as I'm taking a photo of my partner in the bathroom in a village in Greece. The thing for me is that if I'm capturing people during vulnerable moments, I think that it's only fair that I also include myself as part of it.
What do you hope viewers will gain from seeing the photo book – both inside and outside of the queer community?
Spyros Rennt: I think that – and this is also something that also makes the work speak to people – there is a universality about the queer experience these days. [People] go to raves, they party, they meet people, they flirt, they go to afters. People see themselves [in the photos] even if they don't live in Berlin, like I do. There is a type of reflection in my photos and I think this is what makes them engaging for people. So I hope [the series] is a commentary on how there are a lot of big similarities in the way that we all live our lives.
Corporeal by Spyros Rennt is self-published and is out now. Get your copy here.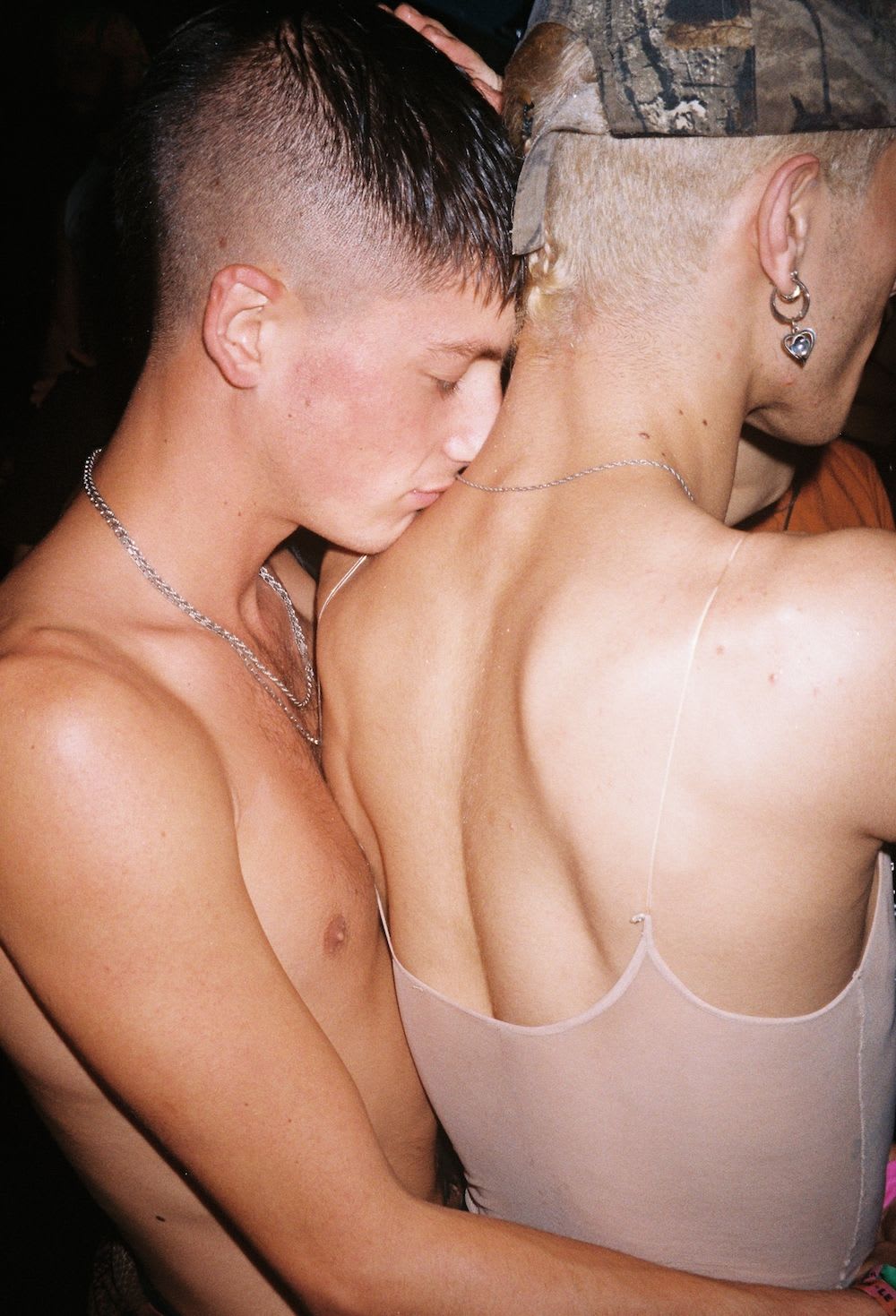 Spyros Rentt, 'Corporeal'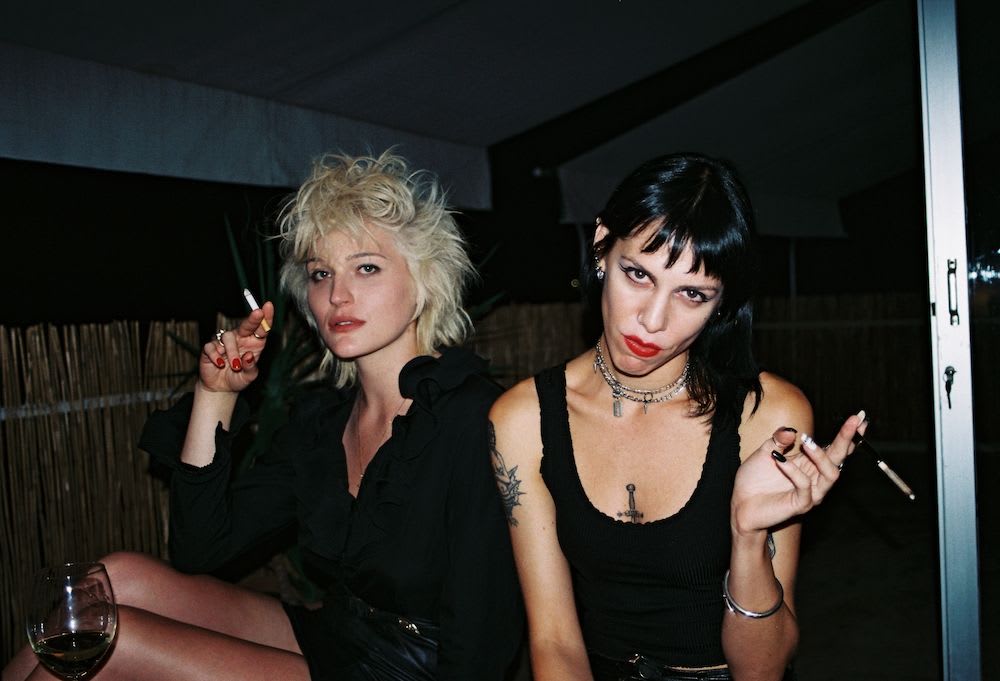 Spyros Rentt, 'Corporeal'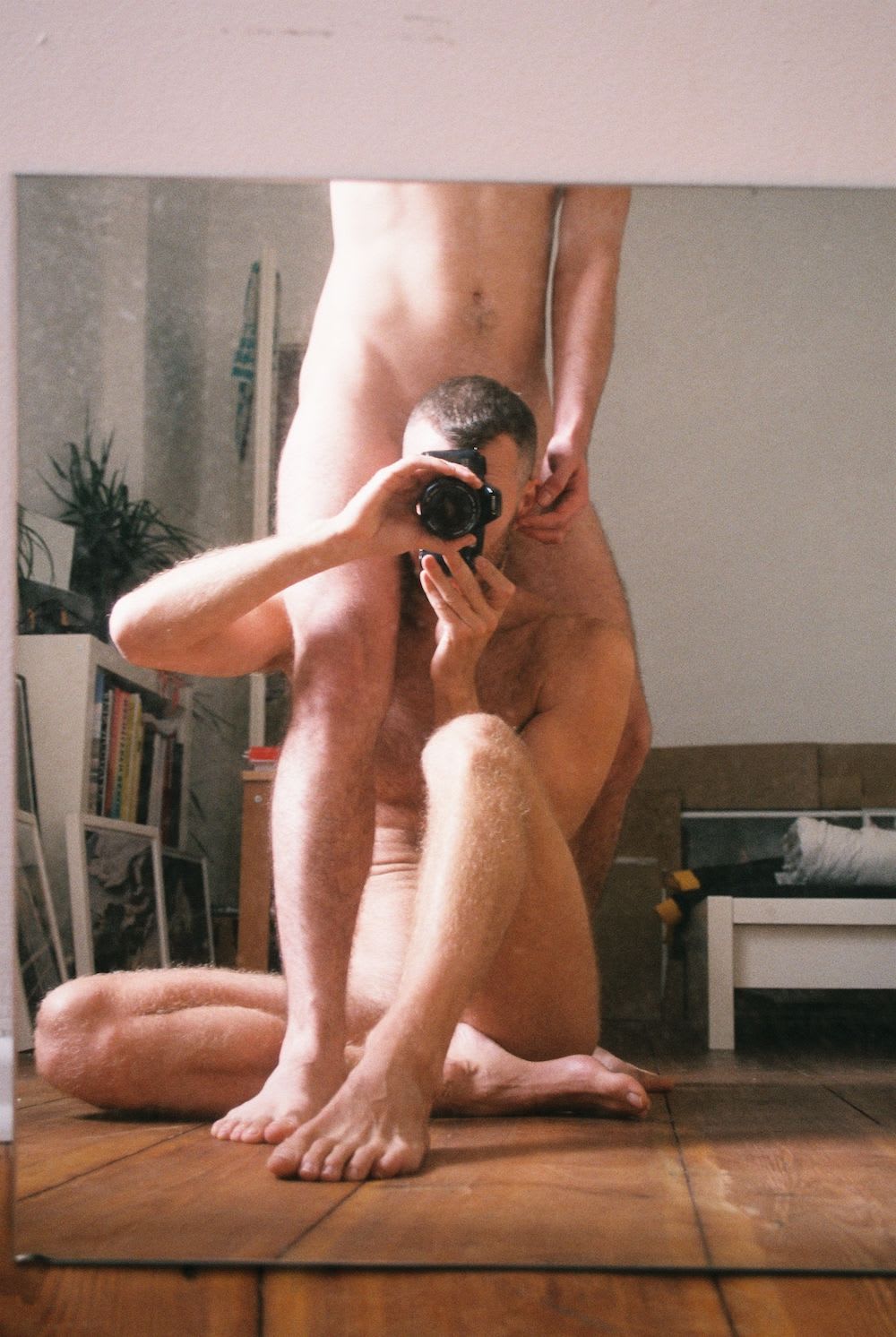 Spyros Rentt, 'Corporeal'