Tender images documenting south east London's enduring working-class community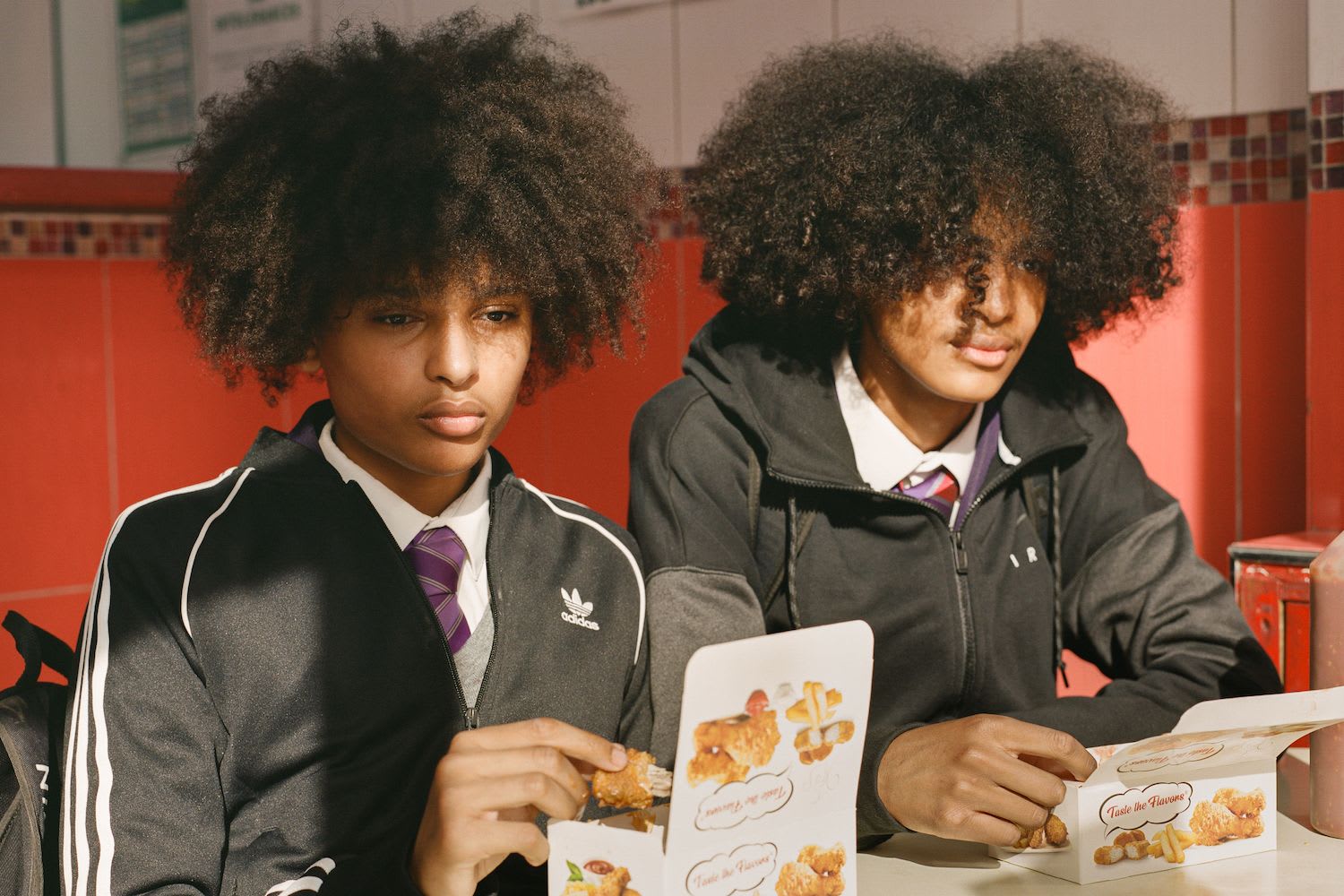 Local street photographer Nico Froehlich's 'South of the River' project shines a light on locals facing gentrification head-on
image Nico Froehlich
words Lucy O'Brien
For 33-year-old street photographer Nico Froehlich, there's no place quite like south east London. And as a life-long local in this charismatic quarter of the capital city, few know it better than him.
Raised by his Israeli mother and Swiss father in Bexley then Lewisham, Nico grew up no stranger to London's multicultural, working class community. "My mom grew up in a Kibbutz, which is a gated community in Israel that was a form of communism for many years. Eventually they met and came to London, and my dad worked his ass off to make a life for us," he tells woo.
From settled immigrant communities to independent local business owners, this cultural abundance surrounded Nico as he grew up. And the majority of these communities, though disparate, are all part of the working classes. But as the gradual gentrification of the capital seeps out into the city's outer boroughs – making its way through Lewisham, Woolwich and Thamsemead – Nico has been witness to communities under increasing threat of displacement and erasure. His ongoing photo project, South of the River, is a commitment to cementing their presence and celebrating their worth.
But lensing his home turf wasn't always the plan, Nico admits. "I was really serious about going to central London to become a professional actor. I liked to observe people as a way of building on my craft. Then I realised that I should carry around a camera with me because I was seeing a lot of interesting things going on – essentially I began doing what I didn't know was street photography." A degree in Digital Photography and a pandemic later, Nico's photography has become a full-time passion project; dedicating his lens to the streets that helped shape him.
"I've lived here all my life," Nico tells woo, "but never really seen local photography done to an extent I was happy with. I knew I had this local perspective which is kind of missing in the world of photography – I thought I should take ownership of that." The result? A tender and humble ode to the unique character of south east London that is integral to the capital city's personality. woo sat down with Nico to get his thoughts on urban London life, working-class endurance during another financial crisis, and what makes these Londoners so unique.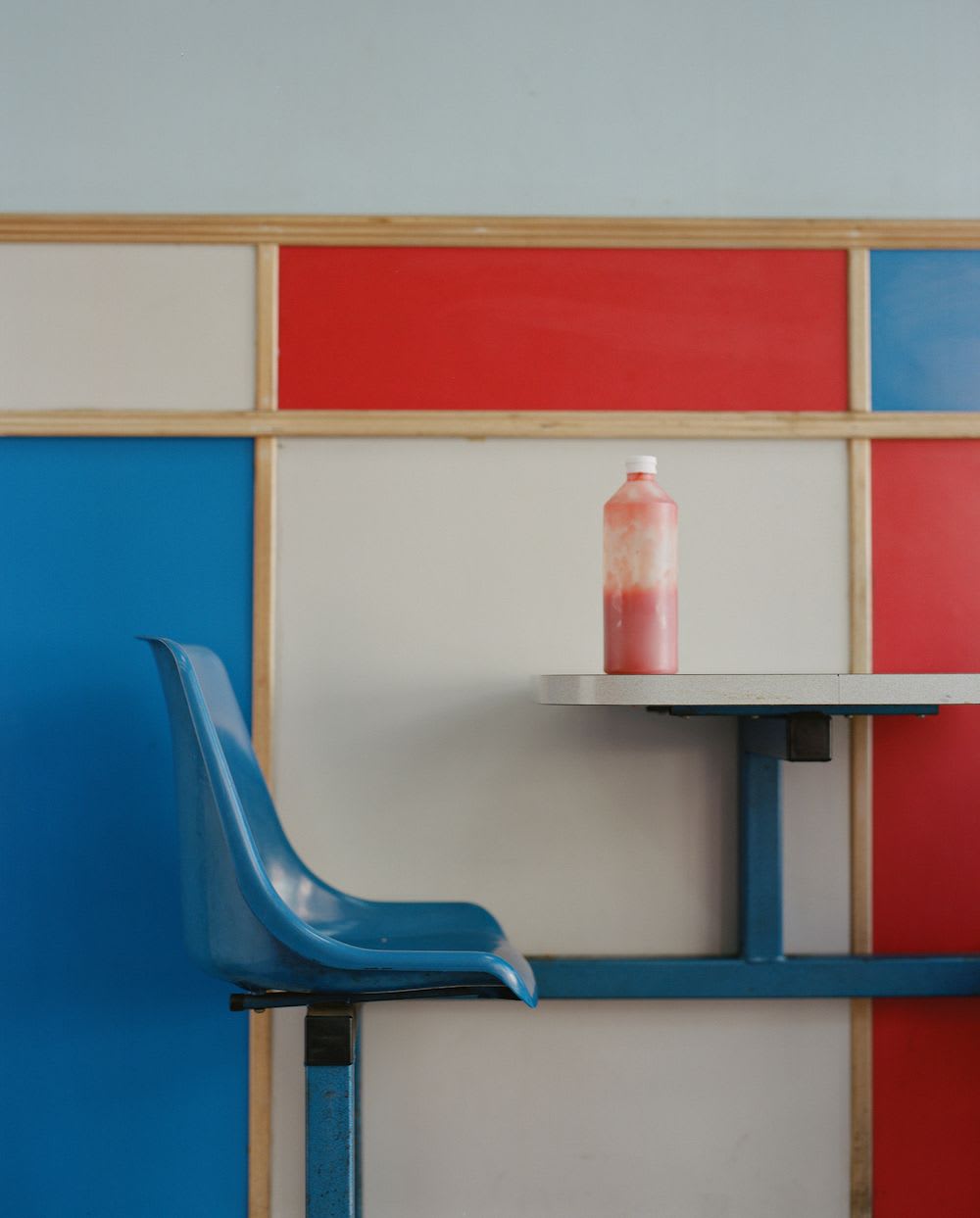 From 'South of the River' by Nico Froehlich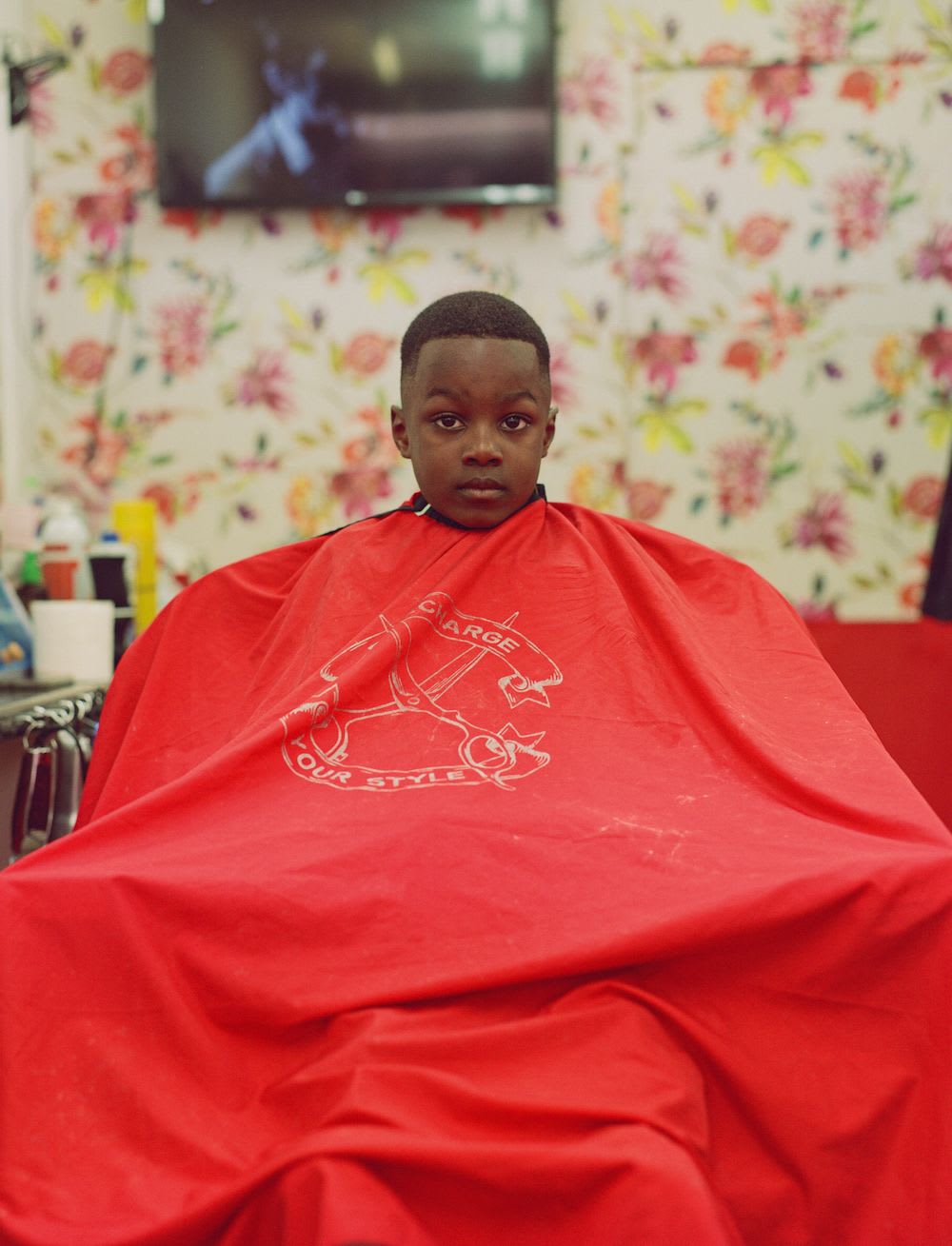 From 'South of the River' by Nico Froehlich
How would you say your photography has evolved over the course of the project?
Nico Froehlich: I started doing candid street photography, where I was capturing people without asking for their permission. The idea was to capture real life without disturbing the scene. Then I decided to study digital photography aged 27 at Ravensbourne University in North Greenwich – I learned some good stuff there but there were still some things missing, so I started to learn film photography myself. Then 2020 came along – the pandemic, first big lockdown. I think that's when everything started to change for me as a photographer because I realised that if you really want to distinguish yourself in the industry, your identity is so so important. During lockdown, I looked around me and I thought I haven't really seen south east London done to an extent that I've been satisfied with in the past - you don't really see it. So I decided to give it a go. I then changed my whole approach to people. I realised that collaborating with the people on the street is incredibly important; they need to be an agent of how they're represented.
You are a child of immigrants – can you tell me a bit more about your heritage and how this has influenced your photography?
Froehlich: My mum grew up in a Kibbutz, which is like a gated community in Israel that was a form of communism and my dad was a volunteer from Switzerland. Eventually they met and came to London. But my mum was always very unique – even when in London, she was always incredibly different. She would make a real effort to get to know different people from different cultures and obviously that had a lasting impact on me growing up. I specifically remember the way she'd decorate the house – she had the most funky, colourful curtains you can imagine. When you're younger, obviously you just want to fit in, so it would embarrass me to the point where I wouldn't invite friends round. But as I get older, I really miss that. I often find myself looking for that colour, especially in my photography.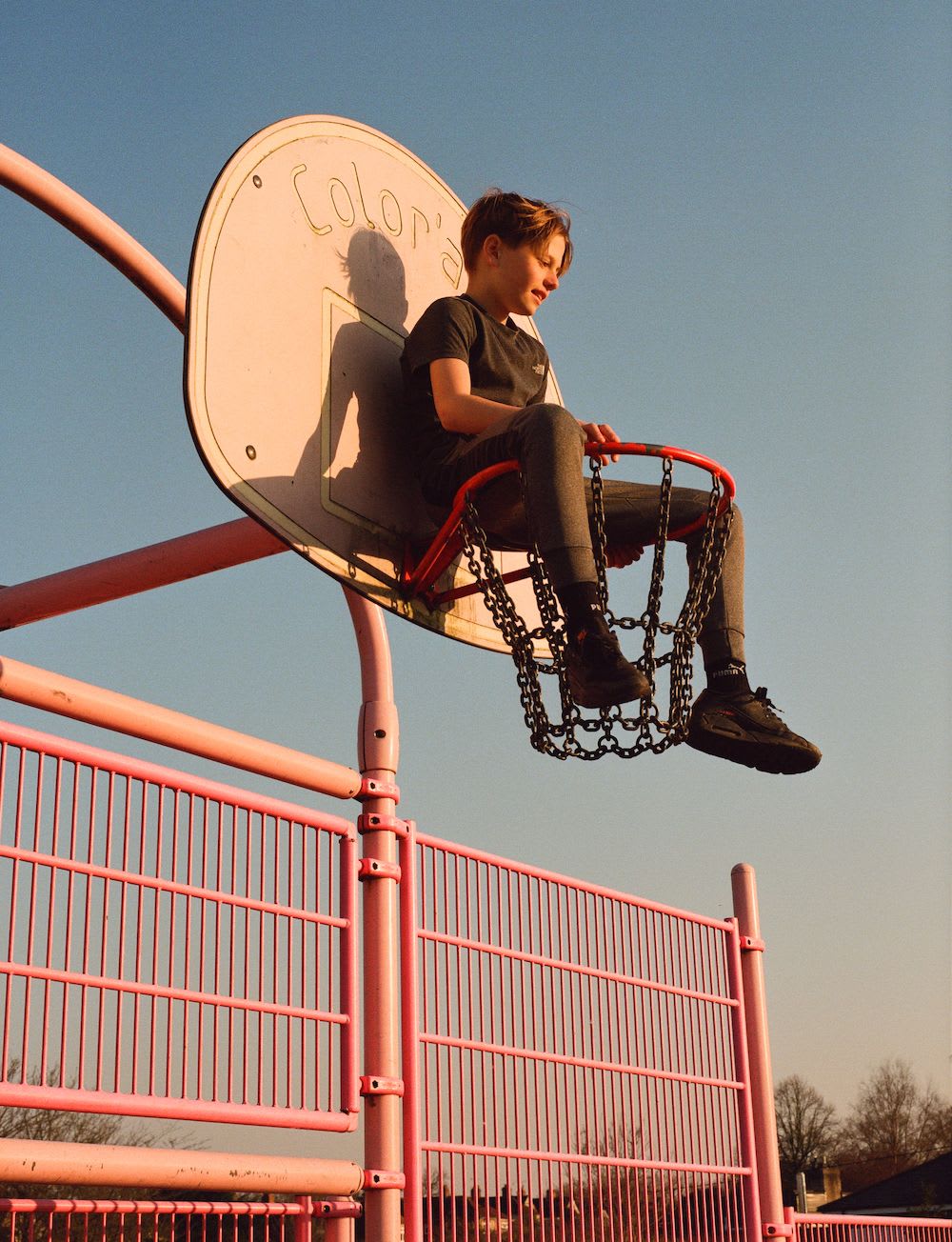 From 'South of the River' by Nico Froehlich
If you had to sum up 'South of the River' in a couple sentences, what would you say?
Froehlich: It's a celebration, but it's also a bit more layered than that, because it's partly biographical as well. Growing up and being born here, it's a way for me to not only to take ownership of where I'm from, but also to showcase and to celebrate the rich variety of south east London, and also to remind anyone across the world who lives in cities that are going through these kind of changes, how important it is to preserve our cultural heritage. To prioritise and look after it. These communities are very much part of the story of the city. It'd be boring here without them – it's what makes the city unique.
The project celebrates working class communities but is set against a backdrop of increasing gentrification. What have you learnt about London's wealth gap through the project?
Froehlich:: Where I am now in Lee, I've seen pubs and other independent businesses that I remember from growing up start to close because a lot of them just can't cope with the huge financial burden needed to try and keep a business going. Especially with prices getting worse and worse with the cost of living crisis. It's just a shame. I understand that every city needs a form of regeneration, that's just part of the deal, really. And it does have its positives – it's not entirely a bad thing. But when it's at the expense of communities and people, or when it's displacing people, it's completely out of order.
Are there any particularly fond memories you have from the project so far?
Froehlich: There's a few really special moments I've had on Lee High Road road between Lewisham station and Lee. There's this one guy from this really loud, vibrant Algerian community – I think he must be like the leader of the group – who sits outside and is always suited n' booted. He looks amazing; I call him the 'Godfather of Lewisham.' But for the longest time he wouldn't let me take his portrait. Eventually, he warmed up to me and now whenever I cycle or walk past, we have a big conversation – he almost treats me like I'm one of them. It's quite touching.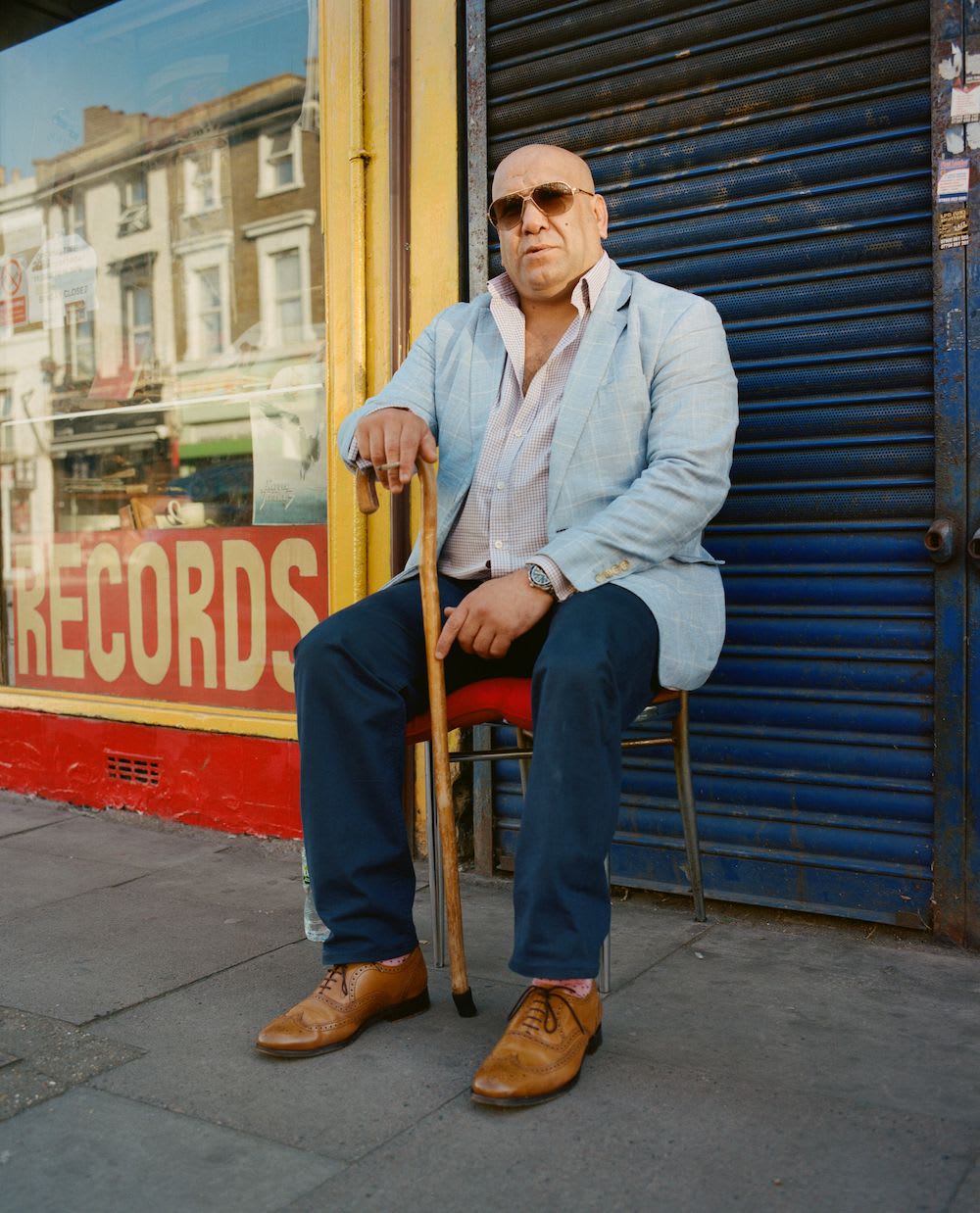 From 'South of the River' by Nico Froehlich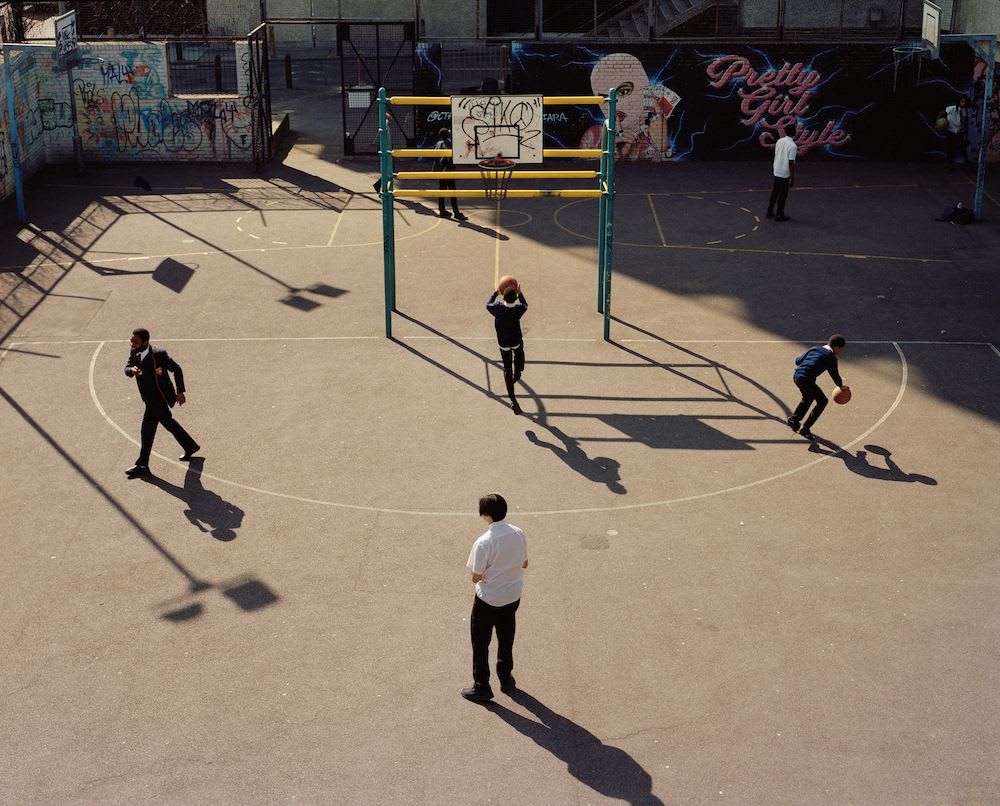 From 'South of the River' by Nico Froehlich
How exactly would you describe this working class spirit you often refer to in your work?
Froehlich: The perseverance I see really inspires me. I meet a lot of people around here and there's always that sense of hopefulness, which I find you get quite a lot from the working classes. I think people tend to look at the working class through this limited lens that's quite pessimistic. But for me, I see how they fight, how they make ends meet. There's a lot of perseverance, and always a sense of hope.
Why is it important to you to give them representation and visibility?
Froehlich:: I want my work to remind the viewer that variety is so important. To remind them that if we're not careful, these communities could just go and it could become incredibly monotonous and just a playground for the wealthy. For a lot of us, it's heartbreaking. Just to remind people of the beauty of what we have here and what came before us.
See further work by Nico here.