Scare Free Sundays; Timothee chalamet, manga lashes and teenage photography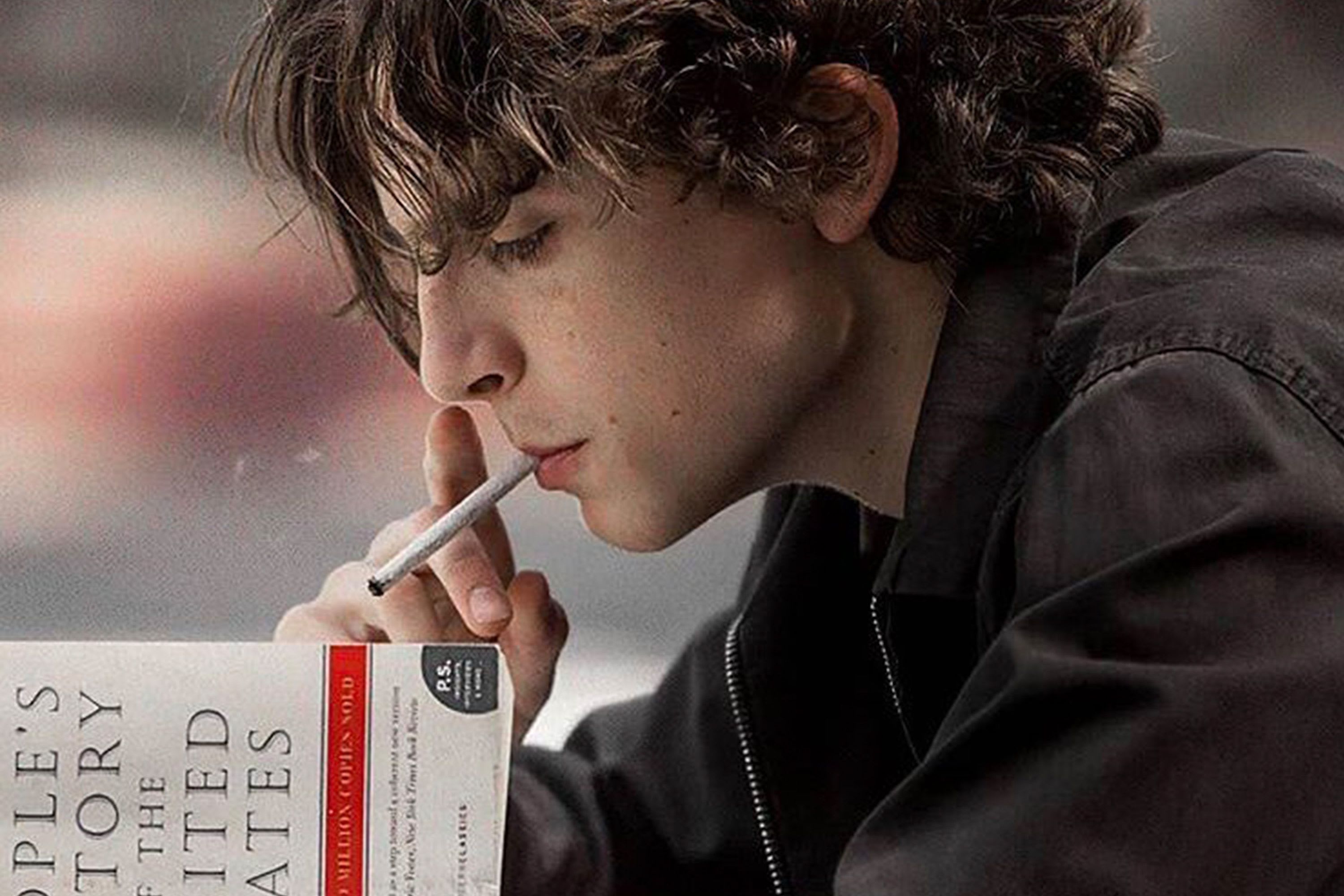 Kick back, relax and cure the Sunday blues with woo's ultimate pop culture tonic
image Ladybird
words Eve Walker
Weekends are great and all, but as they come to a close, they're often tainted by a weirdly unsettling feeling. Sunday evenings; it's a period where we find ourselves simultaneously anticipating the stresses of Monday morning while grieving the freedom of the weekend. Time seems to speed up as the modern cultural phenomenon that is the "Sunday Scaries" kicks in.
That's why we're providing an antidote. Every Sunday, we bring you a roundup of the week's ICYMI moments. From the news that might make you feel good, to the TV shows to binge and playlists to get lost in. So read on, and get ready to reclaim your Sunday night!
WELCOME AN EAST LONDON CREATIVE HUB
London-based music organisation UD, which brings communities together around Black music and its culture has partnered with leading dance organisation East London Dance to provide an endless stream of opportunities for young people. Their pioneering music and dance hub called The Talent House was designed in reaction to the music industry being notoriously hard to break into. The hub nurtures talent and provides the space and opportunity necessary for people to get their foot in the door.
The new state-of-the-art £4.1 million building in Stratford is designed by award-winning architect Katy Marks and boasts an incredible amount of professional facilities like vocal booths, recording studios, dance studios and a tech lab. Talent House is where emerging talent will unite and create. There is also a central atrium which can be used for informal gigs.
GET READY FOR A NEW TIMOTHÉE CHALAMET MOVIE ABOUT CANNIBALS
Adapted from the novel of the same name by Camille DeAngelis, Bones & All sees a reunion for Timothée with Call Me By Your Name director Luca Guadagnino. The narrative follows Maren (Taylor Russell), a young woman cannibal grappling with life on the fringes of society and her meet-cute with Lee (Chalamet) as their paths cross on a road trip. They embark upon a mission to find her absent father, and to uncover why she has a burning desire to feast on the flesh of people that show her love. Sounds pretty weird, but we're here for it.
STREAM THE HOTTEST NEW SHOW
Irma Vep is the sexy new French-American series starring Oscar-winner Alicia Vikander that premiered at the 2022 Cannes Film Festival. Vikander plays Mira Harberg, an American movie star who comes to France to star as Irma Vep in a television series adaptation of the (real) French silent film serial Les Vampires. Disillusioned by her career and a recent painful breakup, Harberg begins to struggle to find the line between herself and the character she plays. Tightrope-walking on the border between fiction and reality, art and life, and performance and authenticity, this miniseries will have you engrossed from the outset and throughout.
VISIT A BREATHTAKING PHOTOGRAPHY EXHIBITION
The Teenage Self at Vout-O-Reenees in London is a must-visit this summer. Curated by The Stash Gallery, this wonderful new exhibition showcases the work of two photographers, Iain McKell and Sara Leigh Lewis. Both bodies of work were taken in the late 1970s on opposite sides of the world: McKell was shooting in his hometown of Weymouth, UK while Leigh Lewis' photography was taken in Auckland, New Zealand. Despite being a world apart, their styles are surprisingly complementary, focusing on lost youths and the raw anguish of the punk movement.
You can visit The Teenage Self until 3 September 2022 at The Crypt, ​​30 Prescot St , E1 8BB.
HEAR A READING FROM TAKEAWAY AUTHOR ANGELA HUI
Last week, we wrote about Angela Hui's critically acclaimed memoir Takeaway. A woman of many talents, Hui has curated the Chinese Takeaway section of the Taking Care of Business exhibition at the Migration Museum for a storytelling event on 3 September. Hui will read extracts from her book and share her experiences growing up in her parents' takeaway in rural south Wales.
Tickets are free but there is limited capacity, so be sure to register for a free place.
There are two events at 2pm and 3:30 pm on 3 September at The Migration Museum in Lewisham Shopping Centre.
DISCOVER A NEW TIKTOK TREND
Take a dive into the new TikTok trend of Manga lash extensions, which sees users taking inspiration from Japan's manga comic books and graphic novels where the female characters have jagged, pointed lashes all grouped in one. On the social media platform, #mangalashes has cultivated over 31.4 million views.
you are missing out on some content here because you rejected our cookies. want to change that?
To get the look yourself without forking out for extensions – cut a pair of individual lash strips into smaller sections and glue them at different points across your lash line to create sultry cartoon-esque chunks.
READ THE BOOK EVERYONE'S TALKING ABOUT
Social media has absolutely exploded with talk of former Nickelodeon and iCarly star Jennette McCurdy's new memoir, I'm Glad my Mom Died. The actor reveals the emotional and physical abuse she was subjected to from her Mother, and her journey with bereavement after she lost her battle with cancer in 2013. She also reveals the abuse she received from the unnamed Nickelodeon employee who she refers to simply as "The Creator", the way he manipulated her growing up, as well as the company's complete negligence to protect her as a child actress. It's a tough but incredibly important read about disordered eating and abuse, with some incredibly shocking revelations about growing up as a child star.
You can purchase the memoir here.