Scare-free Sundays: Post lockdown parties and dreamy new Julia Jacklin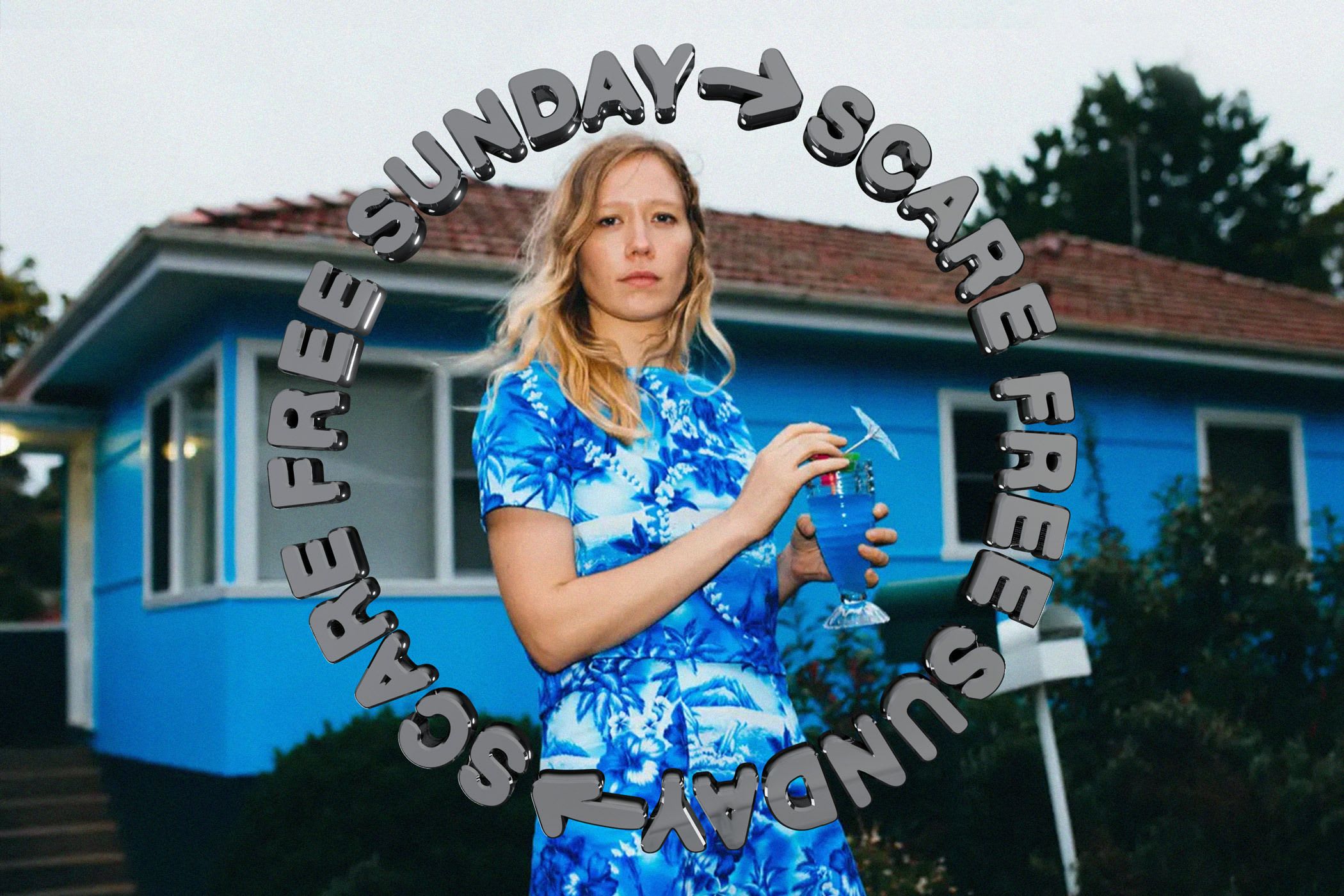 Kick back, relax and cure the Sunday blues with woo's ultimate pop culture tonic
Weekends are great and all, but as they come to a close, they're often tainted by a weirdly unsettling feeling. Sunday evenings; it's a period where we find ourselves simultaneously anticipating the stresses of Monday morning while grieving the freedom of the weekend. Time seems to speed up as the modern cultural phenomenon that is the "Sunday Scaries" kicks in.
That's why we're providing an antidote. Every Sunday, we bring you a roundup of the week's ICYMI moments. From the news that might make you feel good, to the TV shows to binge and playlists to get lost in. So read on, and get ready to reclaim your Sunday night!
Tresor: True Stories dives deep into the legendary archive of Tresor, one of Berlin's most iconic clubs, over its three-decade history. Packed to the brim with a staggering 400 never-before-seen photographs, flyers, faxes and other artefacts that all explore the modern history of Berlin and its nightlife. Taking readers on a journey from the prosperous West Berlin in the 80s to the reunified Germany that exists today, this is an essential read for anyone interested in electronic music and the history of a divided nation.
CHECK OUT AN EXHIBITION ABOUT THE EXPLOSION OF POST-LOCKDOWN NIGHTLIFE
An exhibition of new works by Scottish street photographer Dougie Wallace documents the return to partying after months of Covid-19 lockdowns. Created throughout 2021 as restrictions lifted, Soho Unlocked explores the messy and wonderful nightlife of London's Soho. The photographs capture a very specific point in time, with Covid marshals, people wearing masks, and a clear buzz of joy in the air.
"I just walked down to Soho and everyone was seated outside, all alfresco as if it's Paris," Wallace recounts. "All the roads were blocked off and it was so picture rich, you just get a feeling for it."
Although, this does not mean that the project is complete yet, according to Wallace.
"I've been shooting this for more than a year, ever since the unlocking [from Covid-19 restrictions]," the photographer explains to the British Journal of Photography.
"I'll probably do it for another three months, but I could do it for five years."
Soho Unlocked is on show at Motel Collection Gallery until 02 October.
DANCE TO DREAMY NEW MUSIC FROM JULIA JACKLIN
you are missing out on some content here because you rejected our cookies. want to change that?
Australian singer-songwriter Julia Jacklin has released her third album, Pre Pleasure, recorded with The National producer Marcus Paquin. Listening to her soft vocals paired with powerful full band edifices makes you feel like you're driving in a Thelma and Louise style convertible, hair blowing in the wind, free. Her previous work tackles topics such as revenge porn and sexuality crises, with Pre Pleasure continuing on this trajectory. Exploring the female psyche, themes of love, religion, self-doubt, family and lost friendship are weaved throughout.
WATCH THE GROUNDBREAKING DOCUMENTARY ABOUT THE FIGHT AGAINST AMAZONIAN DEFORESTATION
The Territory is the new National Geographic documentary about the Uru-Eu-Wau-Wau people in the Amazon, and their tireless fight against deforestation.
The Uru-Eu-Wau-Wau's population has dropped significantly (only 200 people are left) with the deforestation of Indigenous land and the destruction of natural resources being the biggest threat they face. They cautiously permitted the team behind The Territory to document their struggle, collaborating with them to create a truly spectacular advocacy documentary.
The Territory comes to UK cinemas 2 September.
ADD TO CART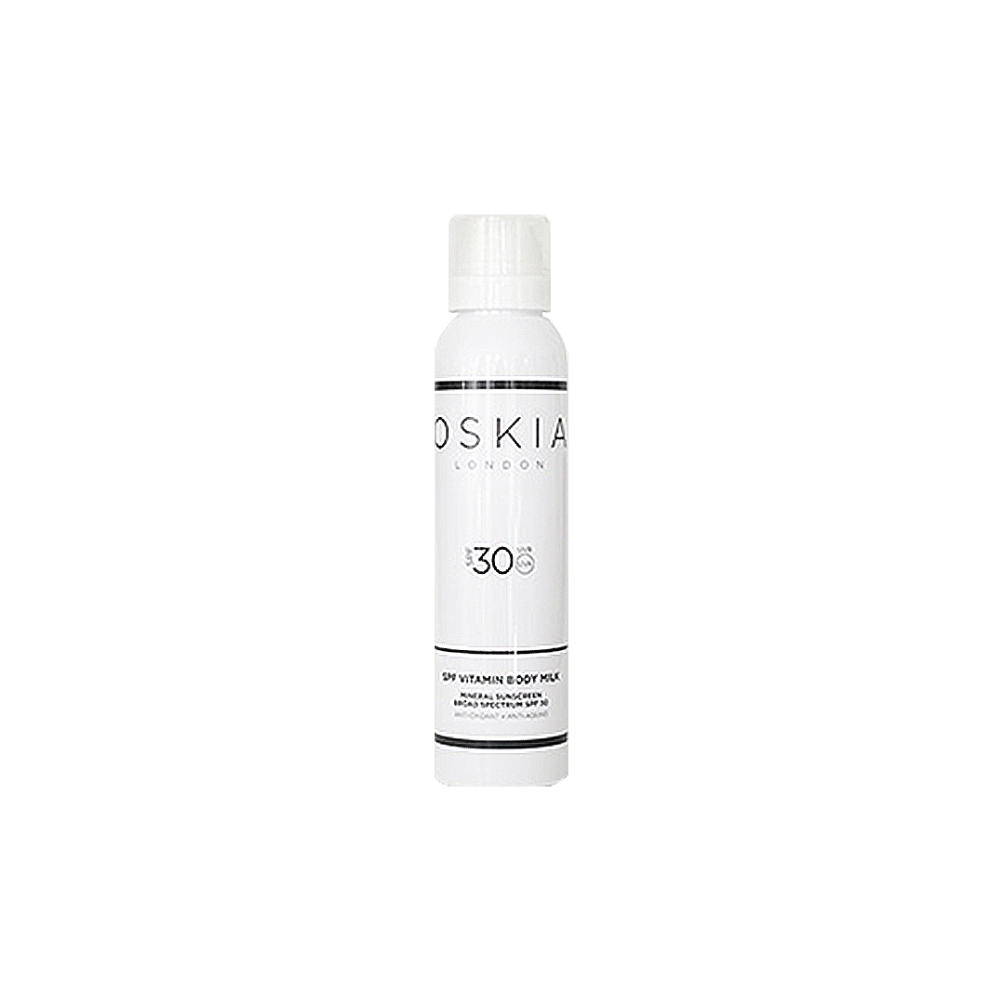 Mineral sunscreen SPF 30
OSKIA
£49.00
With the last few weeks of summer sun, don't forget to look after your skin. Oskia has created a beautifully lightweight mineral SPF 30 body oil that protects you from harmful rays from the sun, without using chemicals. Packed with Pro-Vitamin D3, Astaxanthin & Super-berries, this is a natural and marine-friendly SPF with a creamy coconut scent that also boasts antioxidant, firming and soothing properties.