Scare-free Sundays: Cha Cha Real Smooth, Before Sunrise, and Naima Bock
Kick back and relax with the ultimate pop culture tonic for the Sunday blues
Weekends are great and all, but as they come to a close, they're often tainted by a weirdly unsettling feeling. Sunday evenings; it's a period where we find ourselves simultaneously anticipating the stresses of Monday morning while grieving the freedom of the weekend. Time seems to speed up as the modern cultural phenomenon that is the "Sunday Scaries" kicks in.
That's why we're providing an antidote. Every Sunday, we bring you a roundup of the week's ICYMI moments. From the news that might make you feel good, to the TV shows to binge and playlists to get lost in. So read on, and get ready to reclaim your Sunday night!
GET LOST WITH NEW RELEASES AND CULT CLASSICS
Cha Cha Real Smooth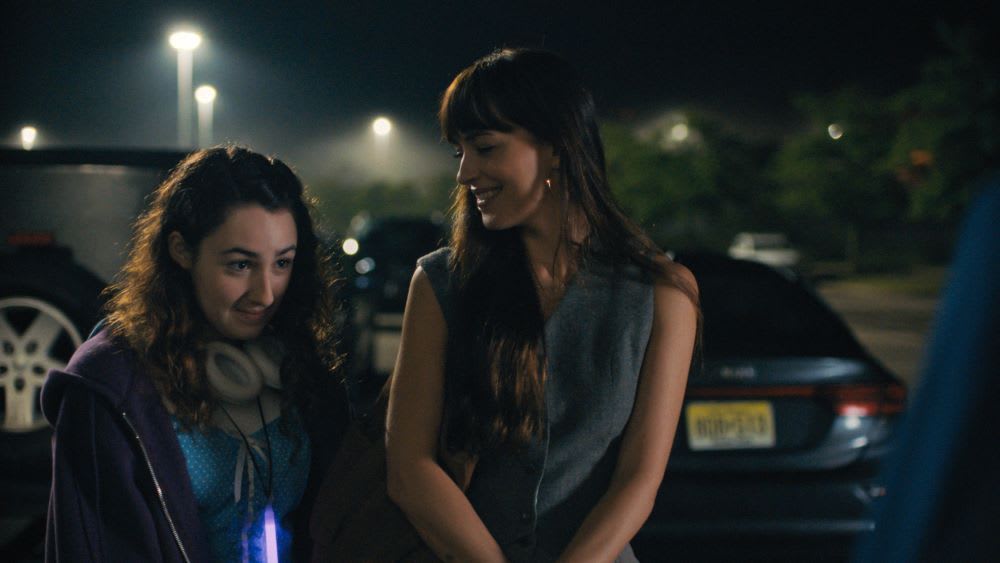 Written, directed and produced by 25 year-old Cooper Raiff – who also plays protagonist Andrew – this superb indie film won the audience award at the 2022 Sundance Film Festival. Dakota Johnson (who co-produced the film) stars as single mum Domino, in a story that follows a blossoming friendship between her and Andrew. The highlight of Cha Cha Real Smooth is a stunning debut performance from Vanessa Burghardt. Her character Lola is autistic, as is the actress herself, and her poise and comedic timing is everything. We are so here for the representation done right.
Available to watch now on Apple TV
Before Sunrise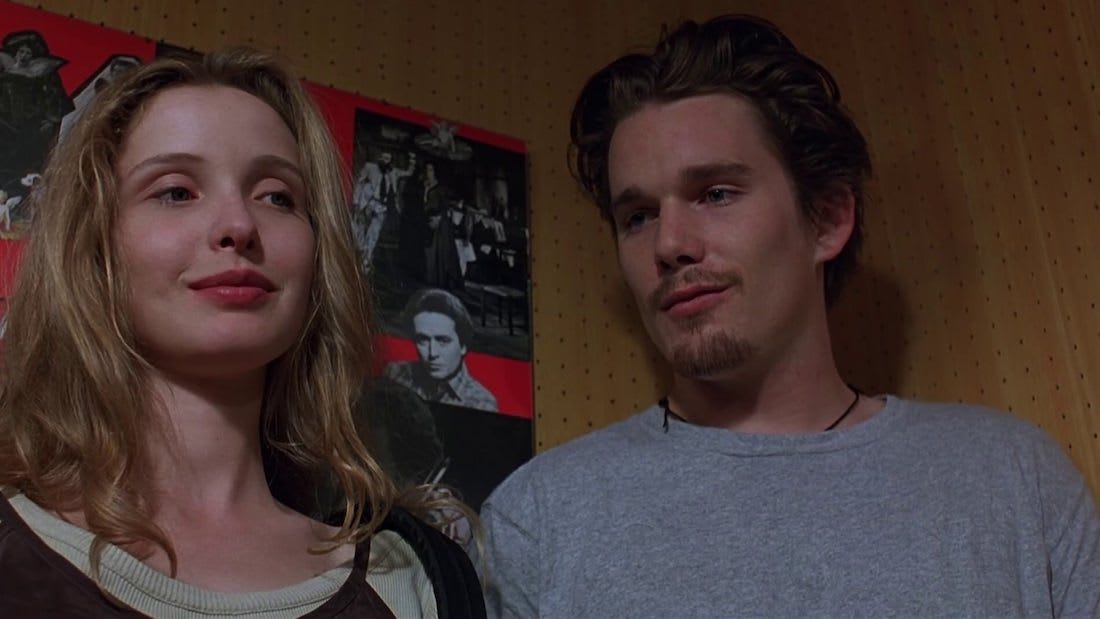 From the director that brought us Dazed and Confused, The School of Rock and Boyhood, this cult film is arguably Richard Linklater's best work. Starring Ethan Hawke and Julie Delpy, the protagonists meet by chance on a train and decide to get off at Vienna together to explore the city on a dream-like night. Not much happens plot-wise, but the vibes are undoubtedly there, which is typical of Linklater's indie flicks. Instead, we're enamoured by the pithy dialogue and killer chemistry between Jessie (Hawke) and Celine (Delpy). Before Sunrise later became a trilogy, with the characters meeting nine years on in Before Sunset, and then exploring their relationship nine years after that in Before Midnight. Movie marathon, anyone?
Available to rent now on Amazon Prime and Apple TV
CATCH UP ON POSITIVE NEWS
Aesop launched a queer library, allowing everyone who visited certain branches of their store to leave with a free book – without needing to purchase anything. After a success with the initiative last year, they're back and better than ever. From 20 June, Aesop branches in Los Angeles, New York and Toronto are offering books from 142 titles, focusing on the BIPOC trans experience. From 28 June, London's Soho Aesop store packed its shelves full of 50 titles celebrating 50 years of UK Pride Marches. Branches in Tokyo, Berlin, Hong Kong and Taipei will be participating later on in the year. Finally, a company with a truly impactful pride campaign!
DISCOVER A DEBUT ALBUM
Giant Palm – Naima Bock
you are missing out on some content here because you rejected our cookies. want to change that?
Naima Bock is one to watch. Listening to her soothing vocals on this debut album will make you feel like you're in a warm bath. Giant Palm is strikingly different from the angsty, anarchist punk music of Goat Girl – the band she spent six years in. Her appreciation for folk and bossa nova shines through, with breathtaking harmonies and horn trills. Our favourite song is 'Every Morning', which melts together different voices seamlessly.
Reminiscent of Nico, Nick Drake, The Moldy Peaches and the soundtrack of The Wicker Man (Naima incidentally covered 'Gently Johnny', a song from the movie, with collective Broadside Hacks), this is our new go to comfort album.
WATCH A FEEL GOOD REEL
Ah, to be in school again. The energy, the joy... okay, maybe we're forgetting the not-so-great stuff, but this TikTok originally posted @jasminebb8 is the ultimate feel good video.
you are missing out on some content here because you rejected our cookies. want to change that?
PLUG INTO THIS POD
Homo Sapiens
Hosted by Chris Sweeney, Homo Sapiens tells the intimate, candid, hilarious, and fighting fearless stories of queer people. There's LGBTQ+ icons and allies including Queer Eye's Tan France, Cyndi Lauper, Roisin Murphy, Self Esteem, and Munroe Bergdorf to name a few, and topical episodes that range from LGBTQ+ adoption to the 'pink pound' and discrimination on dating apps. Chris puts the pod out weekly, so there's lots to binge or keep up to date with right now.
Listen to Homo Sapiens on Apple Podcasts now