New coins featuring King Charles III's portrait revealed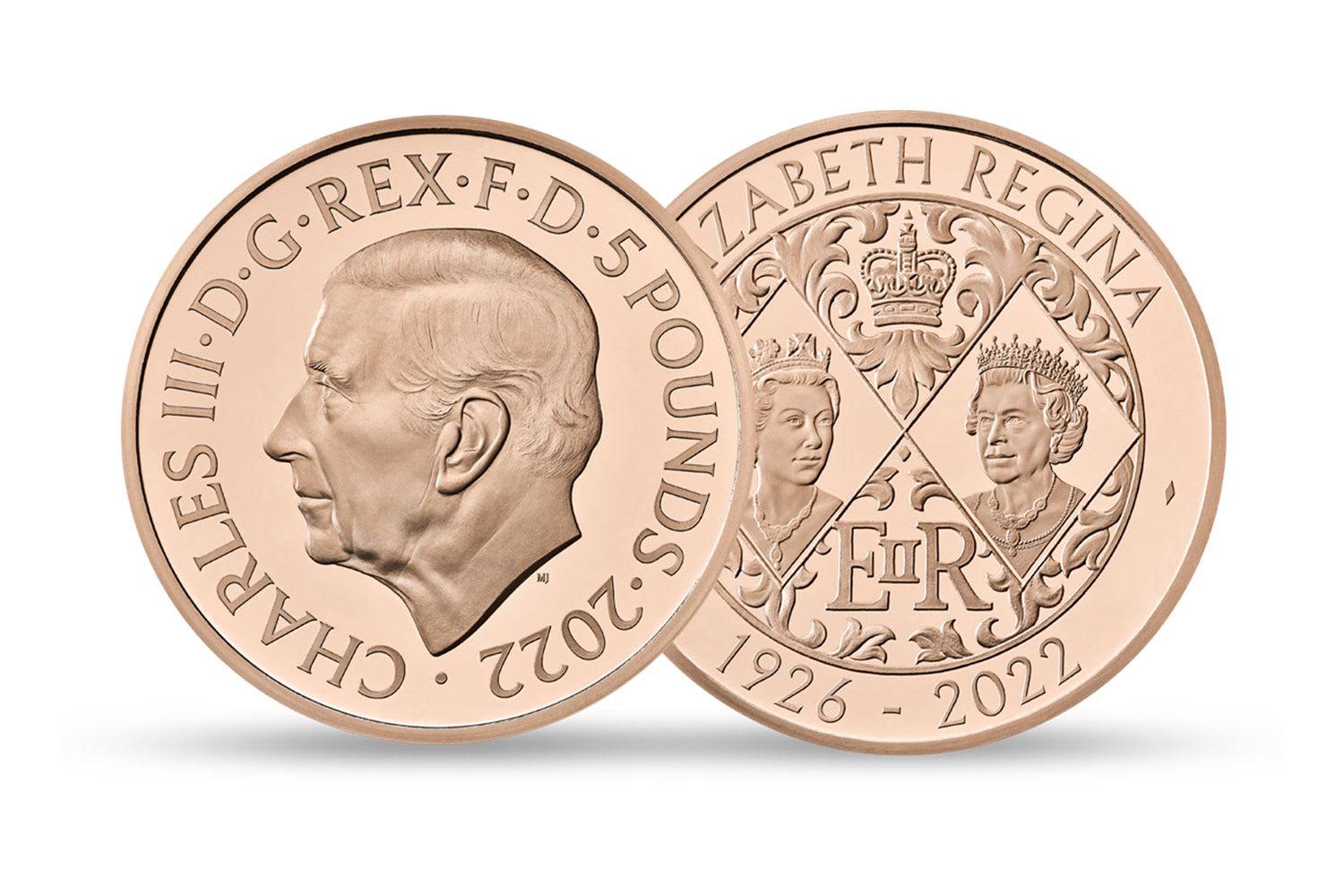 The new currency will begin to circulate from December
Whether you're a fan of having a tourism-boosting lineage of royals or not, there's no denying Elizabeth II's impact and influence on the world. Following the head of state's passing, over the next few days, weeks and maybe even months, odd things that you'd never expect to be interrupted will be cast asunder and arrangements will be scuppered.
Besides the absolute certainty that various people will post wildly insensitive and unnecessary things on social media and will then be entirely piled-on by all and sundry, becoming the main character for the day, there are some things we're not sure of: we don't know which of our friends will pull the plug on their birthday drinks to stay in watching rolling coverage of the impending funeral and which ones will stage a protest outside the gates of Buckingham Palace.
Grief does odd things to people. What we do know is that because she was - like it or not - head of state, the Queen her family are inextricably linked with what us normies get up to and her passing will change some things forever. Or at least until Prince William rises to the throne, or, you know, the entire monarchy is over...
Coins
When it comes to money - the cash kind - we're in for a change, and quickly. By December, coins bearing the portrait of King Charles III will enter into circulation. The Royal Mint has stated that the 50p coin will be first and that we can expect the King to be facing to the left, in the opposite direction to the Queen. A £5 commemorative coin will also be released. If you happen to have plenty of old coins kicking around, don't worry, coins featuring the portrait of Queen Elizabeth will remain legal tender and circulate simultaneously with the new coins.
Bank holiday
The period of mourning for the Queen begins on Friday 9th September and lasts for 10 days, with her state funeral falling on Monday 19 September. As the UK generally grants bank holidays for events related to the Royal Family (such as weddings or the Platinum Jubilee, as we have seen in recent years) many people are wondering if the Queen's death will be marked similarly. Now, it has been confirmed that Monday 19 September will be a bank holiday to coincide with Her Majesty Queen Elizabeth II's State Funeral.
Funeral and mourning period
During the ten day period of mourning, flags on Government buildings will be hung at half-mast and the banners on official government websites will be black but there are no plans for schools to shut and there are no official rules that transport, public services or shops will be impacted.
However, major broadcasters will likely undertake more sombre, royal-focussed programming and businesses will be left to make judgement calls on what is appropriate activity in light of the Queen's passing. The mourning period will end with the Queen's funeral on 19 September.
As the Queen passed away in her residence in Balmoral, Scotland, her coffin will be taken to the Palace of Holyroodhouse in Edinburgh. A ceremonial procession will occur from the palace, along the Royal Mile in the Scottish capital and will conclude at St Giles' Cathedral where a private funeral for family members will take place. After that service, the cathedral will be open to the public for 24 hours.
It is then thought that the coffin will be flown to London for a ceremonial event at Buckingham Palace and the coffin will likely be delivered to the residence in a carriage and a short service may ensue. After this point, the coffin will lie in state for five days and will be available to be seen by the public for 23 hours a day.
After this ends, a state funeral will be held at Westminster Abbey and there will be a procession as the coffin is transported to the abbey, as well as a two-minute silence across the UK and a procession after the service through Hyde Park. The coffin will then be transported to Windsor where the Queen will be laid to rest and lowered into the royal vault following a service at St George's Chapel, Windsor Castle.
Coronation
King Charles III officially became king upon the death of his mother and on Saturday 10 September a proclamation of succession will be announced at St James's Palace and similar ceremonies will take place in Edinburgh, Windsor and York. These are official ceremonies which involve processions and the presence of senior members of the church but they are not the official coronation.
The coronation will require elaborate planning and therefore will likely take place months in the future. As of yet, an official date has not yet been set.
New stamps, postboxes, passports and national anthem
The UK national anthem, "God Save the Queen" will now be sung as the alternate "God Save the King", a change which came into immediate effect.
However, more difficult to change is the fact that the Queen's portrait has been included in many fixtures of public life including stamps and postboxes.
Postboxes throughout the UK feature the letters ER a royal cypher (basically a type of monogram) referencing the Queen, as latin for Elizabeth Regina (Regina meaning Queen). Old postboxes aren't removed - some postboxes referencing Queen Victoria's VR (Victoria Regina) remain, even though the last queen died over a century ago. However, stamps in the UK which have the Queen's portrait will likely be phased out and replaced with stamps with an image of King Charles.
Passports also contain wording on the first page making reference to the Queen: "Her Britannic Majesty's Secretary of State requests and requires in the name of Her Majesty all those whom it may concern to allow the bearer to pass freely without let or hindrance and to afford the bearer such assistance and protection as may be necessary."
While the UK head of state is now "His Majesty", passports will likely still be valid and will not need to be updated with the new wording until they naturally expire. In the same way that passports bearing EU insignia are still valid post-Brexit.
What's next
For the time being, these are some of the major changes and events which will take place that impact our day-to-day lives. However, the new state of affairs and the upheaval it brings may not necessarily stand the institution of monarchy in good stead, particularly with an ongoing inflation and cost of living crisis, the continuation of right-wing UK Government, global conflict and impending recession. Plus, only 49% of Britons thought - as of this year - that then-Prince Charles would be a good king - and waning favourability towards the monarchy is expected to increase as younger generations have so many other, self-made celebrities to observe: in 2021, only 31% of 18-24 year olds wanted the monarchy to continue.
Likely, there will be some backlash to the price which the above ceremonies and changes will incur and the Royal Family may struggle to draw the same interest now that their charismatic leader has passed. Whether or not this change of guard will usher in a gradual close of the monarchy will be seen only with time, but a shift is certainly taking place.
The ultimate anti-anxiety shopping list
Products to help you stress less