Five reasons why Edward Enninful is the Vogue icon we know and love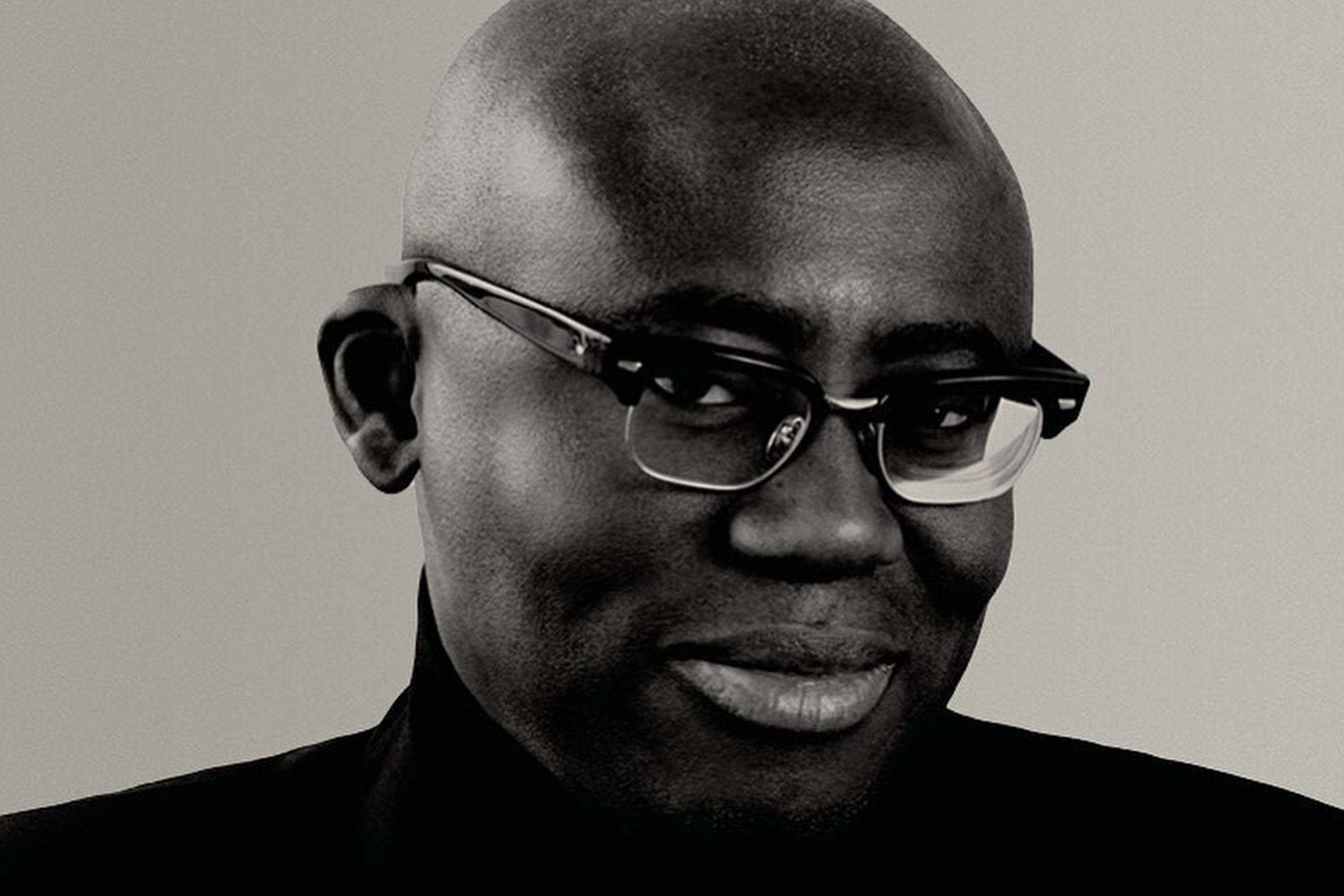 The editor-in-chief of British Vogue releases an intimate memoir
image instagram via @edward_enninful
words Eve Walker
Since 2017, Edward Enninful has been shaking up the fashion industry as the editor-in-chief of British Vogue. Openly speaking about always feeling "othered" as a Black, gay man whose family moved to the UK as refugees, his memoir A Visible Man has been released after much anticipation.
The first deep dive into his life story, A Visible Man takes readers on an intimate journey from Enninful's childhood in coastal Ghana, to moving to London at the age of 13 where he was soon spotted on a train by a model scout and recruited into the world of fashion. He became senior staff member at i-D at just 18, then worked his way up to become the icon he is today.
There have been rumours that he is favourite to succeed Anna Wintour as editor-in-chief of American Vogue when she steps down – she is 72 and has held the position since 1988.
Whatever his future holds, it's certainly going to be bright. Here's five reasons why he is the GOAT.
He cares about ordinary heroes
During the height of the pandemic, he chose different essential workers to be on three different covers for British Vogue's July 2020 issue. Writing in an Instagram post, he explained his decision in the caption.
"If you had told me at the beginning of the year that @BritishVogue's July cover stars would feature a community midwife, a train driver and supermarket worker, I might not have believed you. But, as our nation perseveres against Covid-19, we find ourselves leaning not on the powers that be, but on ordinary people and their extraordinary strength and kindness. For the July 2020 issue, over 10 days, photographer @Jamie.Hawkesworth carefully crossed the capital to capture the faces of those whose bravery has helped so many. Meet Rachel Millar (@rachelmillar), a community midwife in east London, and a host of other inspiring workers in the new issue."
He's dedicated to authenticity
Speaking with Forbes, Enninful expressed the importance of being authentic, and staying true to your vision.
"Coming into British Vogue, I remember thinking, I wanted to create a magazine for all women, which reflected the world out there, of these incredible women with incredible stories to tell.
"And I remember thinking to myself, 'You're probably going to get fired for making it inclusive', but I also said to myself at the same time, 'That would be great. Because at least I would have been true to myself.' So that's very important to me – authenticity. Being true to myself and my vision."
Enninful has also openly spoken about being in a programme of recovery from substance abuse, telling The Cut, "Alcoholism affects everyone, from the most normal person you could find on the street to the wealthiest; it doesn't matter. I know so many people are suffering, and if that message can help anybody, that's really great. There are so many people suffering in silence. It was important that they saw my journey."
He admits to still feeling imposter syndrome
It's hard to believe someone as accomplished as Enninful could feel like an imposter in an industry he is doing so well to shape. Speaking to the Guardian, he admitted to feeling out of his depth at times, just like the rest of us. But he doesn't let it defeat him.
"Impostor syndrome is what drives me. I will never be one of those people that can sit back and go, 'I've done it.' My background doesn't allow me that. Impostor syndrome never leaves you. But I also realise – that's what pushes me. You know, when an issue comes out, it takes me a while to relax, I'm always looking for mistakes, just to get better. You can't rest on your laurels, as my mum used to say, you always have to keep moving."
He purged the posh from Vogue
The editorial staff at British Vogue was almost entirely white under Enninful's predecessor, Alexandra Shulman – who had been editor-in-chief for 25 years. Enninful brought in a new team of his own in what tabloids called a "purge of the posh", making way for more talent from underrepresented backgrounds, resulting in the new and improved British Vogue that has taken the world by storm.
Reminiscing about being appointed as editor-in-chief, Enninful explained, "I remember in 2017 there was the popular notion that, oh, you know, "Black models don't sell covers." I just knew the magazine needed to reflect the world that I was seeing, a world that was diverse in every sense."
His dog is famous, too
Aside from the cultural footprint that is British Vogue, Enninful runs an instagram account for his super cute Boston terrier called Ru. We love a man who loves his dog…
you are missing out on some content here because you rejected our cookies. want to change that?