Flow State: Innovative Products to Make Periods Bearable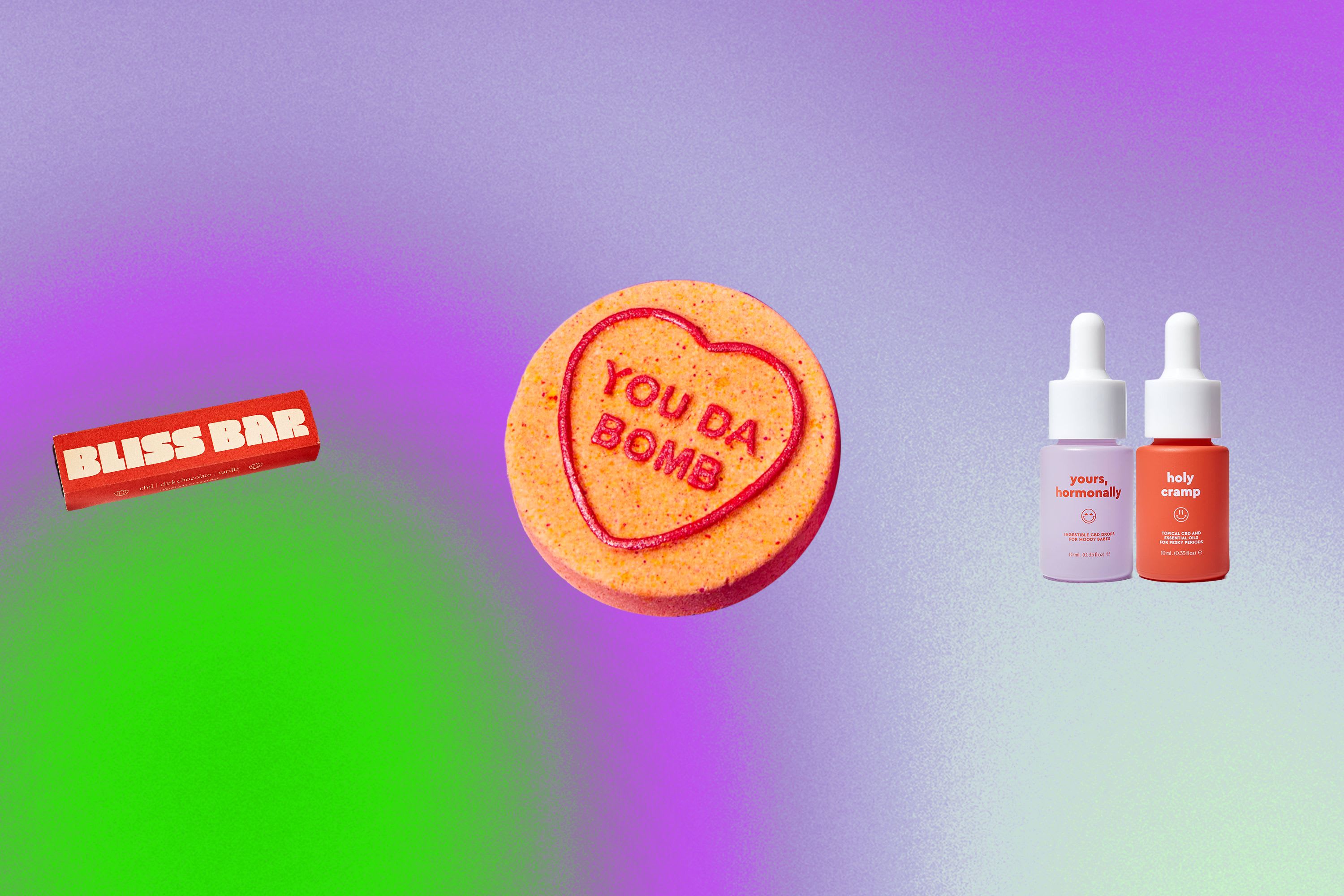 Menstrual cups, CBD chocolate, and wearable hot water bottles for a stress-free and sustainable period
Now a new generation of entrepreneurs are here to answer for the cramp-ridden and anti-plastic. Because when it comes to the environment, our individual and societal needs and the innovations in tech, not every period product is created equal. A menstruating person will go through around 540 menstrual cycles in a lifetime, which makes a bit of research to find the products that really work for you worth it. These brands are largely womxn-owned, future-facing, and eco-responsible.
"Now a new generation of entrepreneurs are here to answer for the cramp-ridden and anti-plastic"
For generations, all period products came from the same couple of multinational conglomerates. They were rarely updated or evolved to suit our changing lifestyles, and a combination of changing technology, social pressure and market demand made tampons and sanitary pads that use high volumes of single-use plastic the dominating options for people who menstruate. Why is a tampon shot through plastic and disposed of with every use still the go-to in a climate conscious world?
In a lifetime, a single person who menstruates is estimated to use between 5,000 and 15,000 pads and tampons. They're expected to throw away roughly 400 pounds of period product packaging, while the plastic and non-compostable materials that make up period products taking 500-800 years to break down.
Eco-Friendly Cup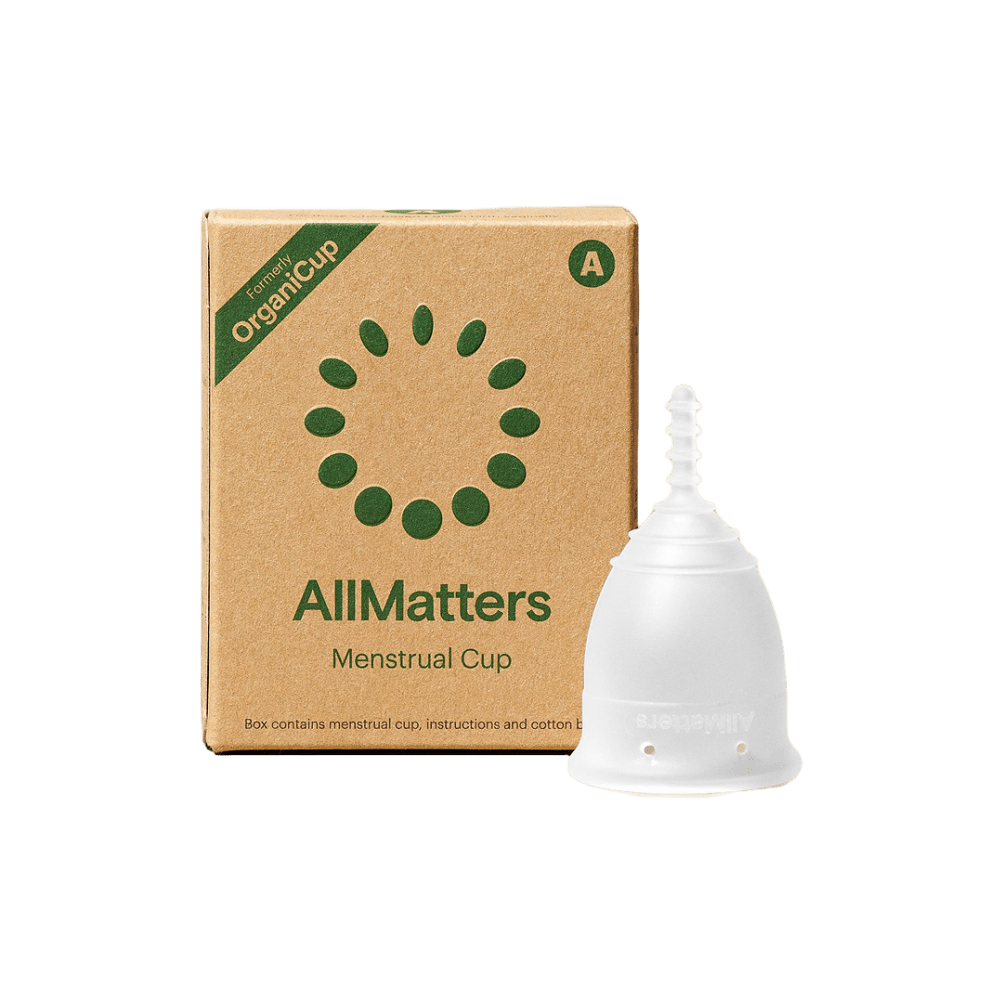 All Matters - Menstrual Cup
Eco-Friendly Cup
£20.00
Menstrual cups have been on an upward trend for a few years now, as an eco-friendly alternative to disposable period products. All Matters, founded in 2012 in Denmark, is highly rated for its super comfortable menstrual cups, which are available in three sizes. Depending on your flow, one cup can last you up to 12 hours. Its incredibly popular long-lasting cups come in recyclable packaging with a cotton carrier bag for a zero-waste period.
CBD Cramp Oil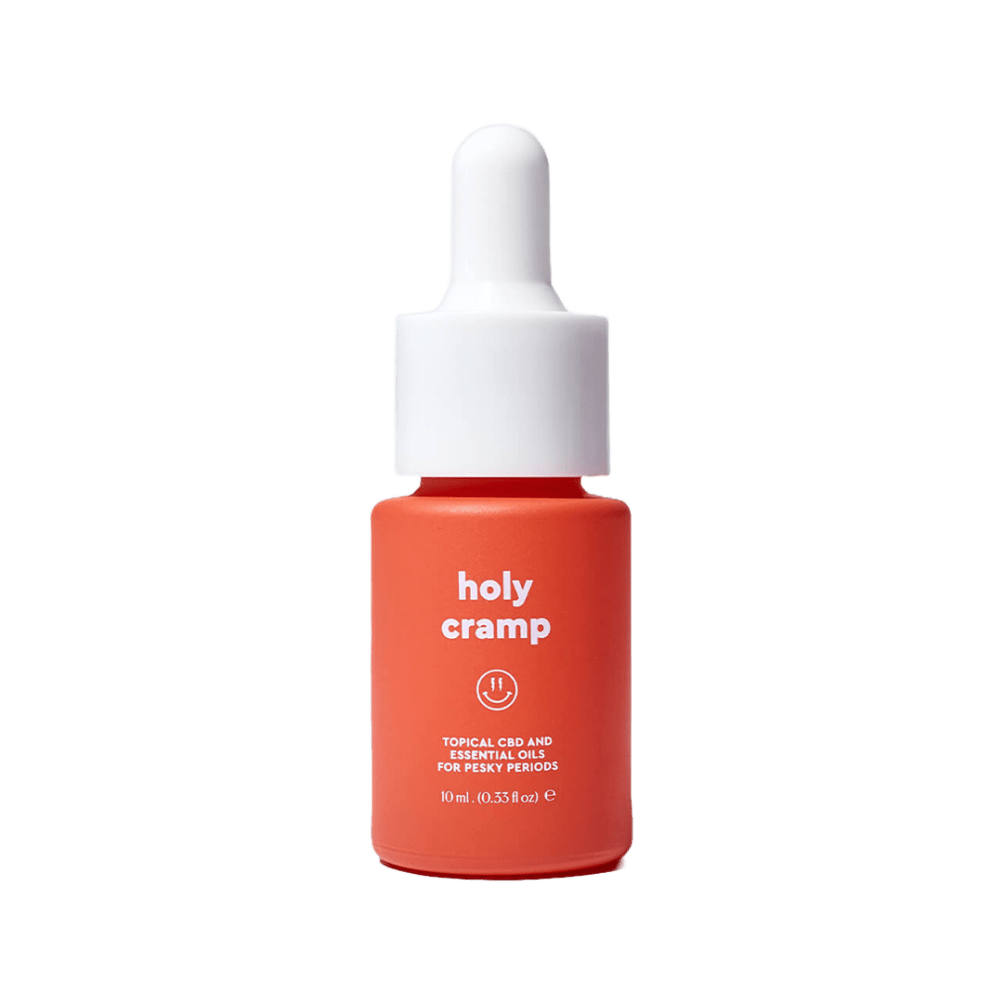 Ohne - Holy Cramp CBD Oil for Period Pain
CBD Cramp Oil
£29.50
This natural pain-relief comes in the form of CBD oil - the first pro-period CBD oil from the UK - and it's one of the company's best-sellers. The oil is made up of high quality broad-spectrum cbd oil, argan oil and a blend of naturally soothing essential oils like evening primrose, lavender and lemongrass. Don't worry, CBD isn't psychoactive, so it's all chill vibes with no high, a totally happy period. Rub it on your temples, lower back or stomach.
Mood-Balancing CBD Oil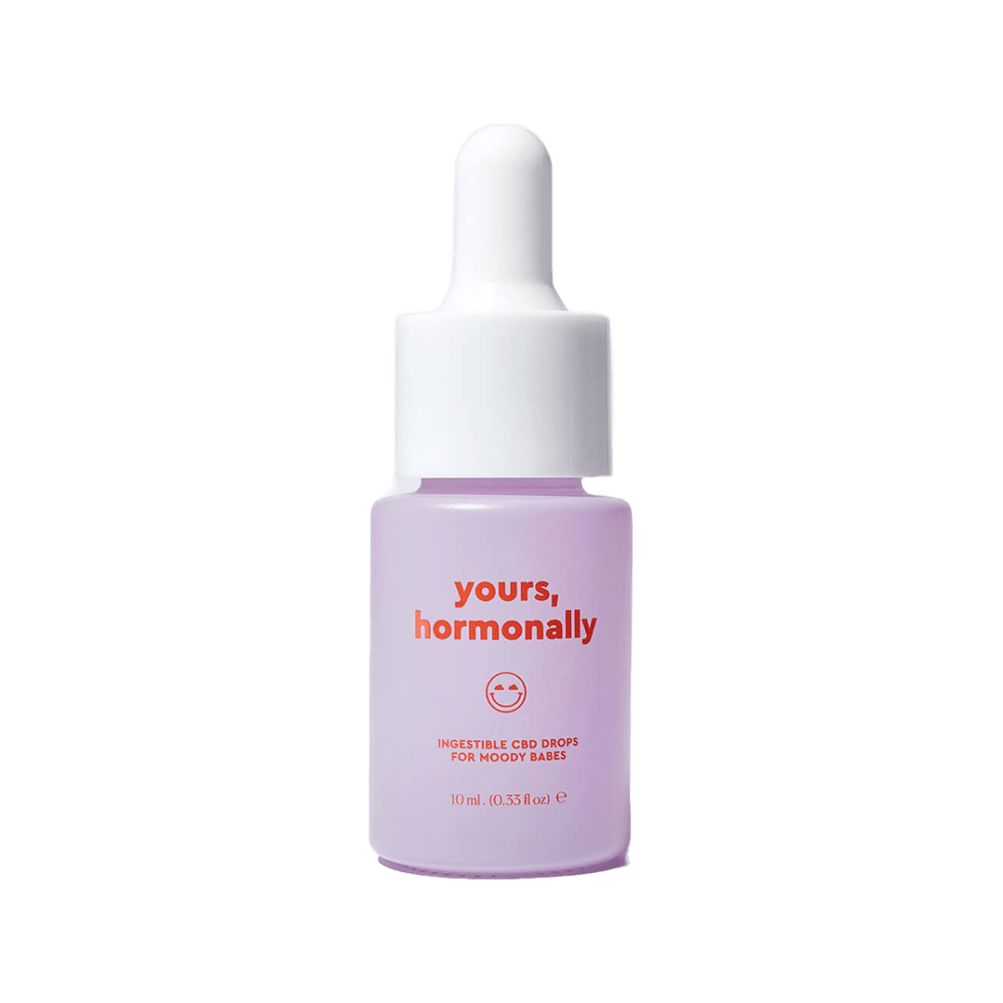 Ohne - Yours, Hormonally Ingestible CBD Oil
Mood-Balancing CBD Oil
£29.50
A different blend of CBD oil, this time to balance oscillating monthly moods. The organic mct oil (a popular supplement for athletes that encourages ketones, an energy source for your brain) and avocado oil (a natural antioxidant that aids mood, skin, hair, and nails) blends with the CBD to promote the most blissful cycle yet.
Tampons to Your Door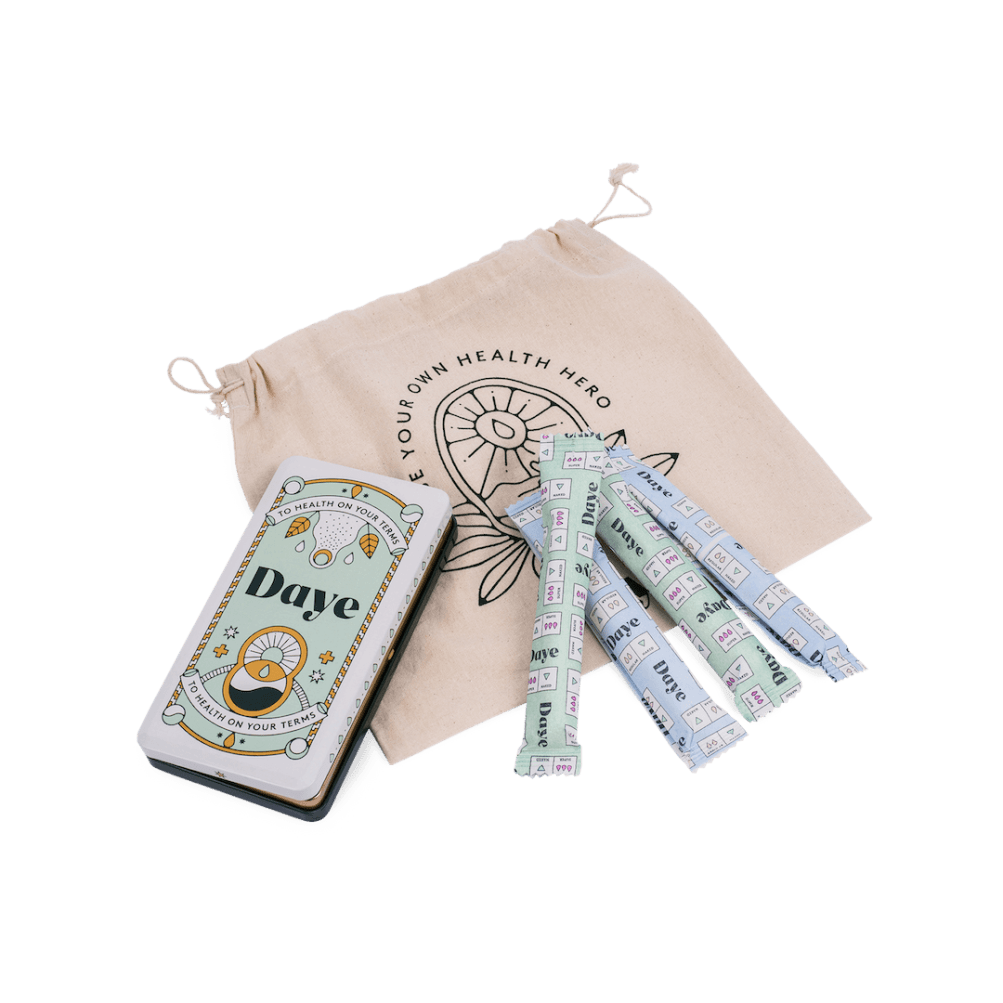 Dame - The Tampon Subscription
Tampons to Your Door
£6.00
DAYE is one of the buzziest period product brands, and for good reason - they go with your flow. The subscription program allows you to build your own box, choosing how many, which sizes and whether you want them with or without CBD. It syncs with your cycle length and can be modified or cancelled anytime. DAYE has also just launched ProViotics, a microbiome-boosting supplement to help protect your vagina from infections like thrush and BV, at the same time strengthening your gut health.
Reusable Tampon Applicator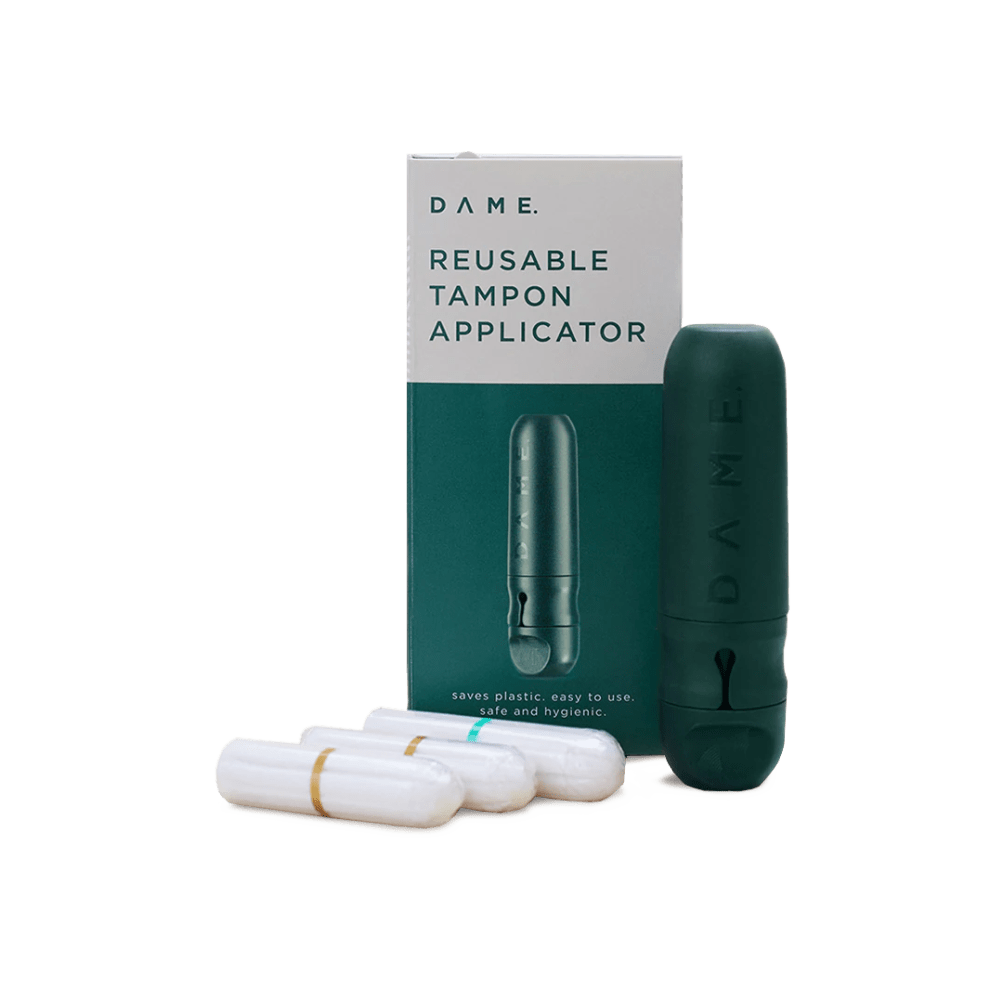 Dame - Reusable Tampon Applicator
Reusable Tampon Applicator
£16.99
Applicators are a comfortable, easy and familiar way to insert a tampon, but of course, the plastic waste is a huge issue. One person could use up to 12,000 single-use applicators, so we don't want all that to end up in our landfills and oceans. This reusable tampon applicator uses multi award-winning design and self-sanitising Sanipolymer technology to bring you comfort and convenience with the eco-cause at heart. It works with various sizes of DAME tampons, is medical grade and comes with a cotton travel wallet for periods on the go.
Period-Proof Underwear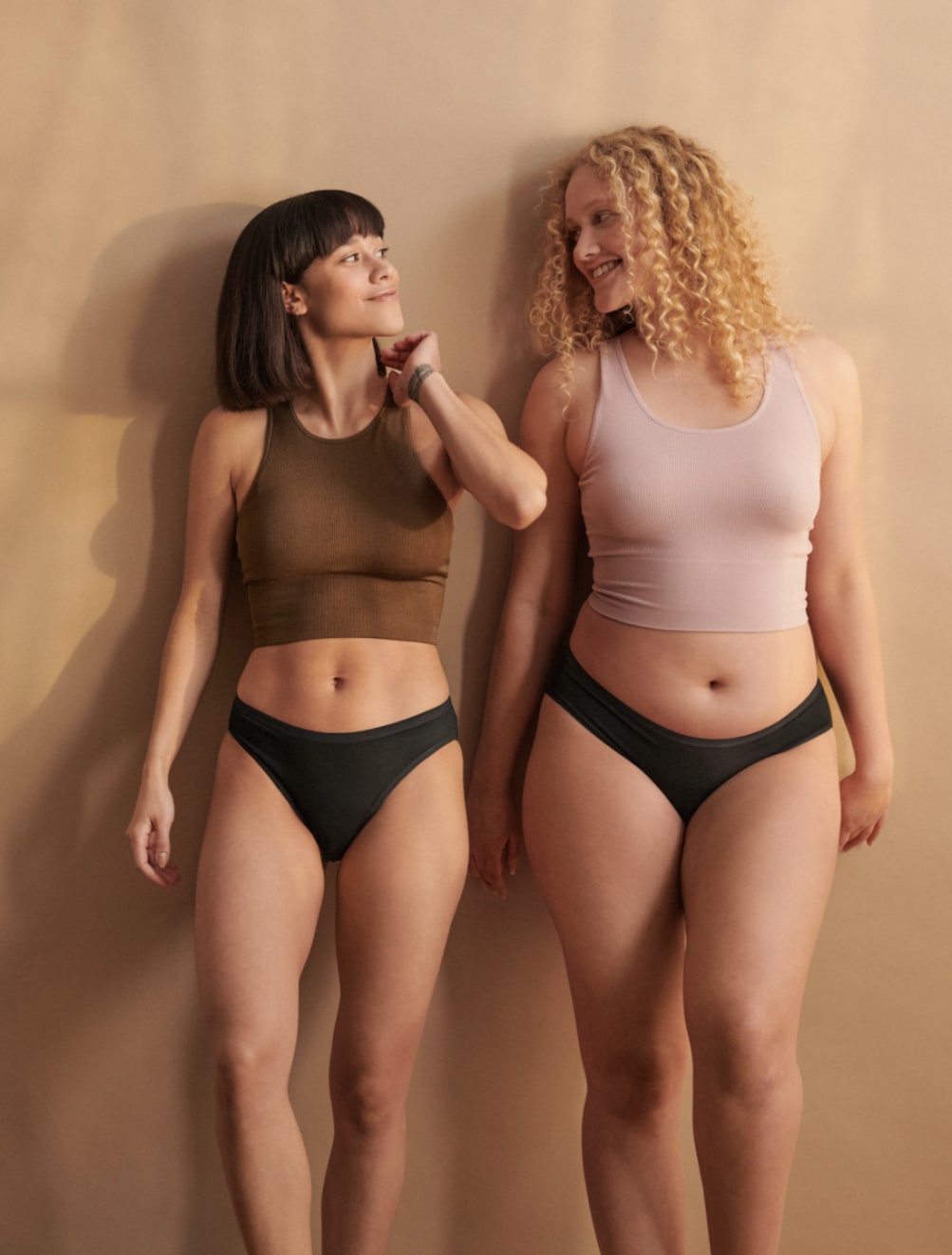 All Matters - Period Underwear
Period-Proof Underwear
£25.00
Reusable, comfortable, and leak-free, All Matters' Period Underwear feels like regular underwear, but absorbs up to two tampons-worth of flow. Built from layers of anti-bacterial and odour-free polyester and merino wool, absorbent Viocel viscose, waterproof polyester, and soft Tencel, each pair can be worn for 8 to 12 hours and tossed in the washer on cool to use over and over again.
Plastic-Free Tampons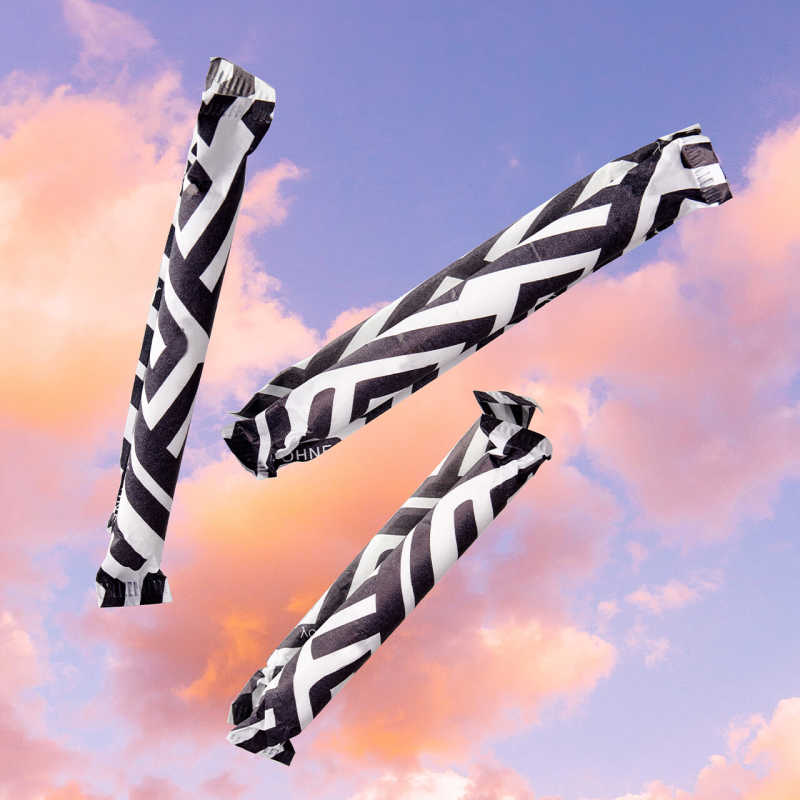 Ohne - applicator tampons
Plastic-Free Tampons
£5.60
Another eco-friendly, affordable tampon subscription that you can tailor to all your needs and wants. They're 100% organic cotton, plastic-free tampons with a biodegradable cardboard applicator.
Reusable Cotton Pads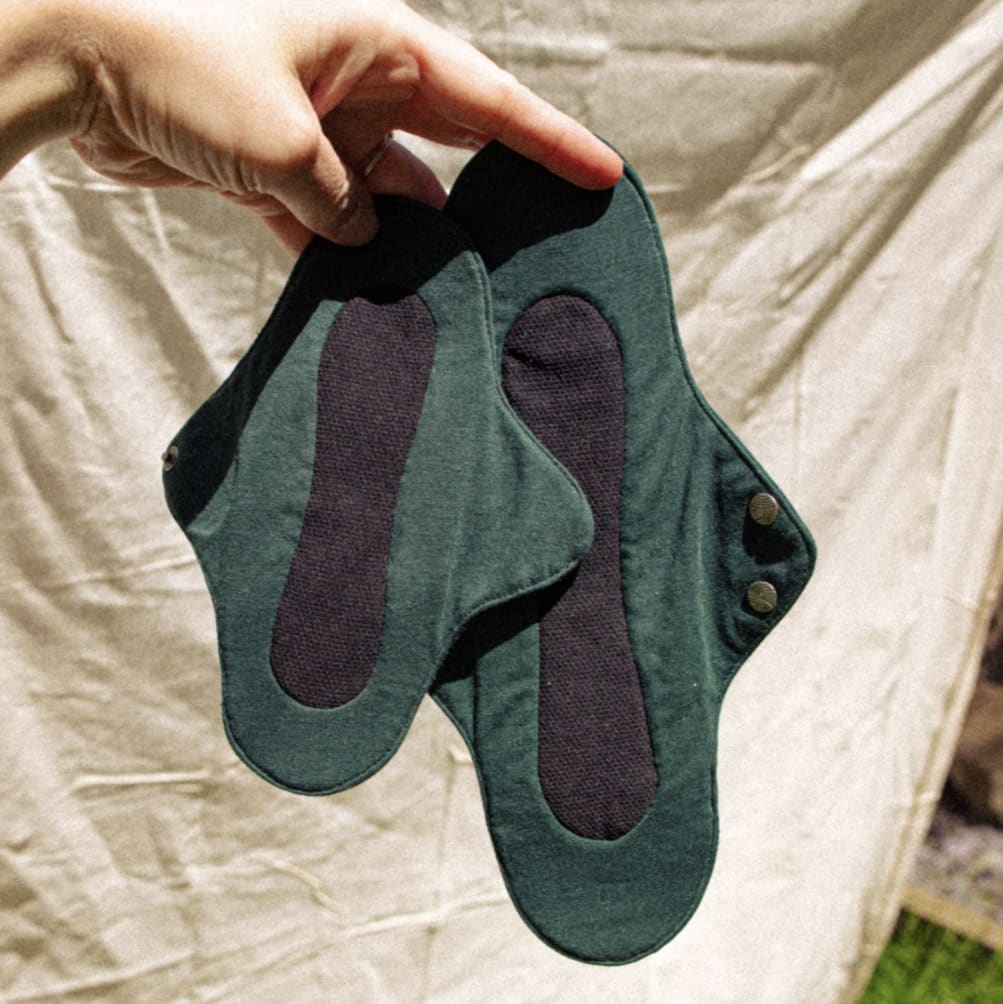 Dame - Reusable Pad Set with Dry Bag
Reusable Cotton Pads
£34.99
Get into these reusable cotton pads with an open mind and you'll have your world view flipped. They're just like your regular sanitary towels, except they fasten and unfasten to your pants with snaps and then go into the washing machine. Created to fight the plastic waste associated with periods, the reusable cloth pads are made with a five-layer design which quickly wicks away moisture and uses antimicrobial technology to stay fresh all day. They come in a three pack, with three different sizes to choose from.
Wearable Hot Water Bottle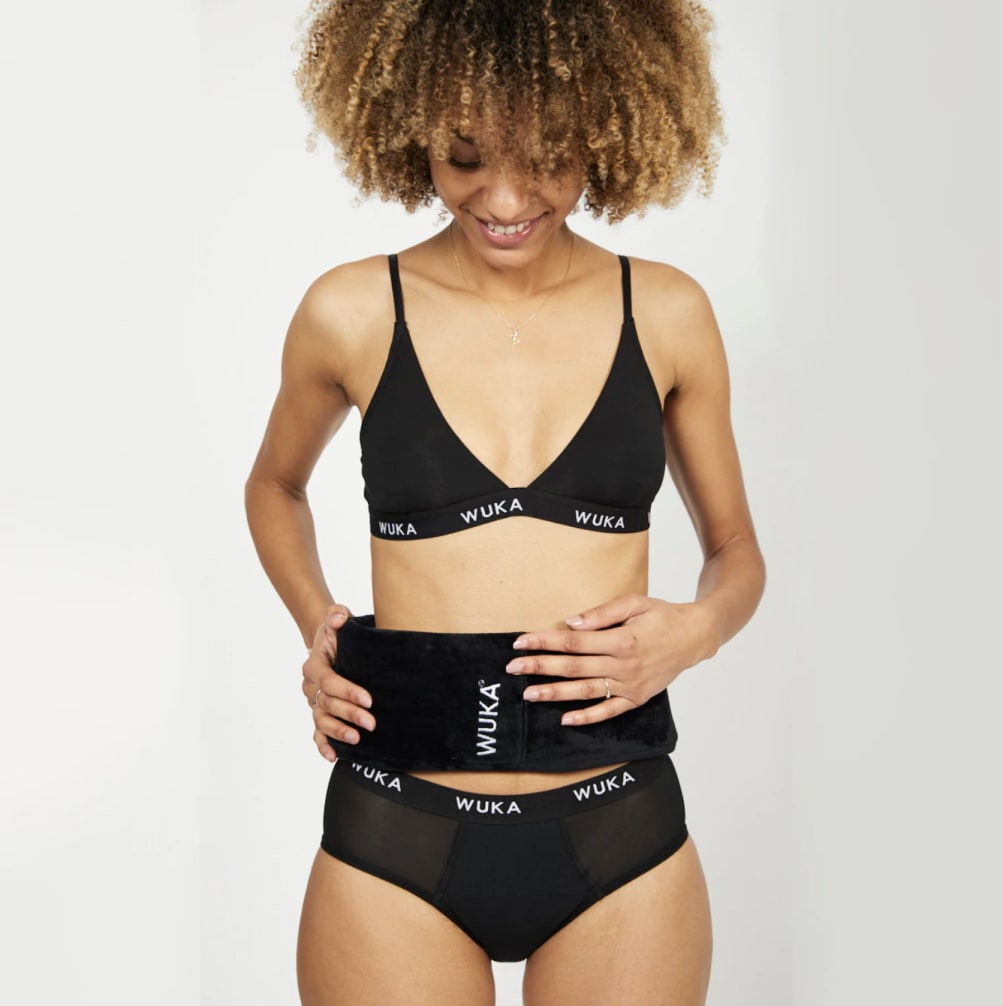 WUKA - Wearable Hot Water Bottle
Wearable Hot Water Bottle
£24.99
A friend literally jumped for joy when I described this contraption. The tie waist on the hot water bottle means you can keep it close. It comes complete with a snuggly fleece coating for extra comfort on the crampiest of days, as well as a pocket (!!) for your hands to keep toasty.
CBD Chocolate Bliss Bar
Ohne - CBD Chocolate Bliss Bar
CBD Chocolate Bliss Bar
£6.50
CBD. Chocolate. Uhuh. A dark chocolate, vanilla and rich hemp oil blend of choc that's vegan, gluten and additive free. Clocking in at 70% cocoa, you'll get all the benefits of antioxidants, iron and fibre with every bite too. Nourishing and necessary cycle self-care.
CBD Balm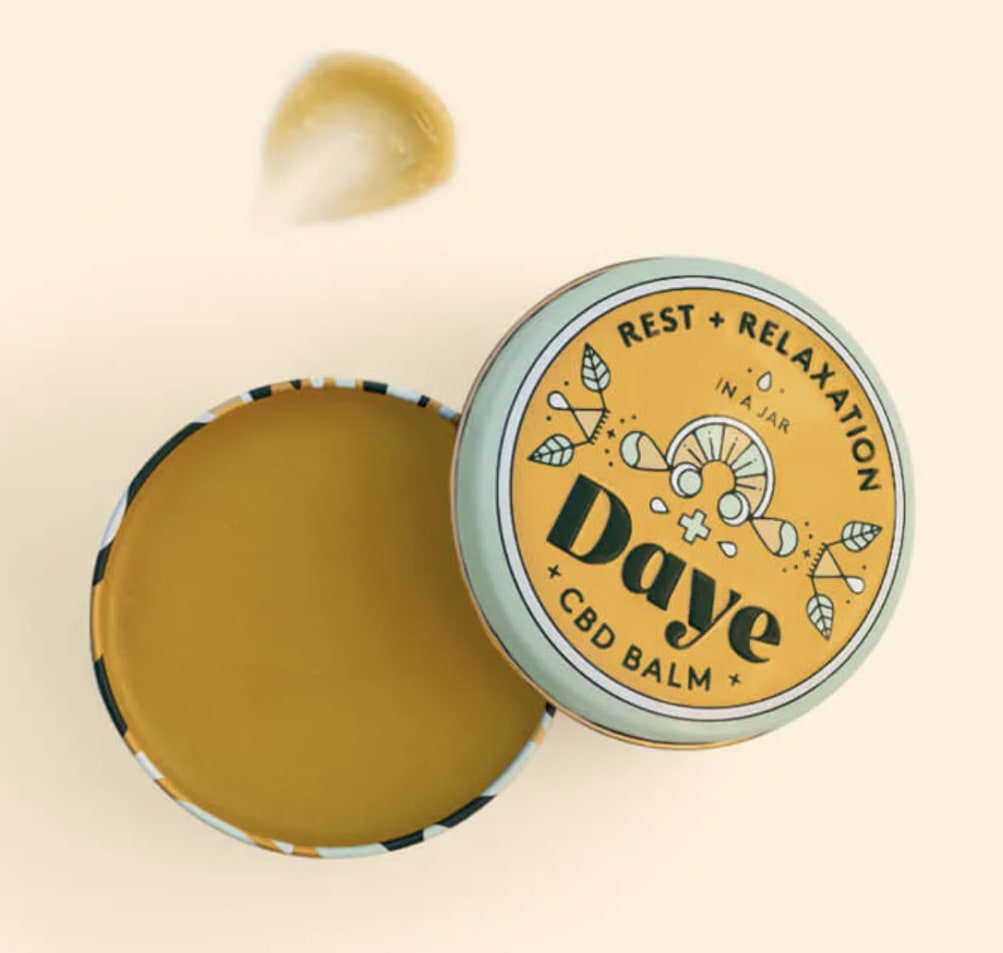 Daye - CBD Balm
CBD Balm
£29.95
Rub this CBD and essential oil balm blend on sore and tender muscles when they need it most. The balm comprises pure, whole plant hemp extract (30%) and natural CBD (300mg), with ginger, lavender and lemongrass set on a shea butter and cocoa oil base. A must-have for period pain, workout aches and stress tension.
CBD Bath Bomb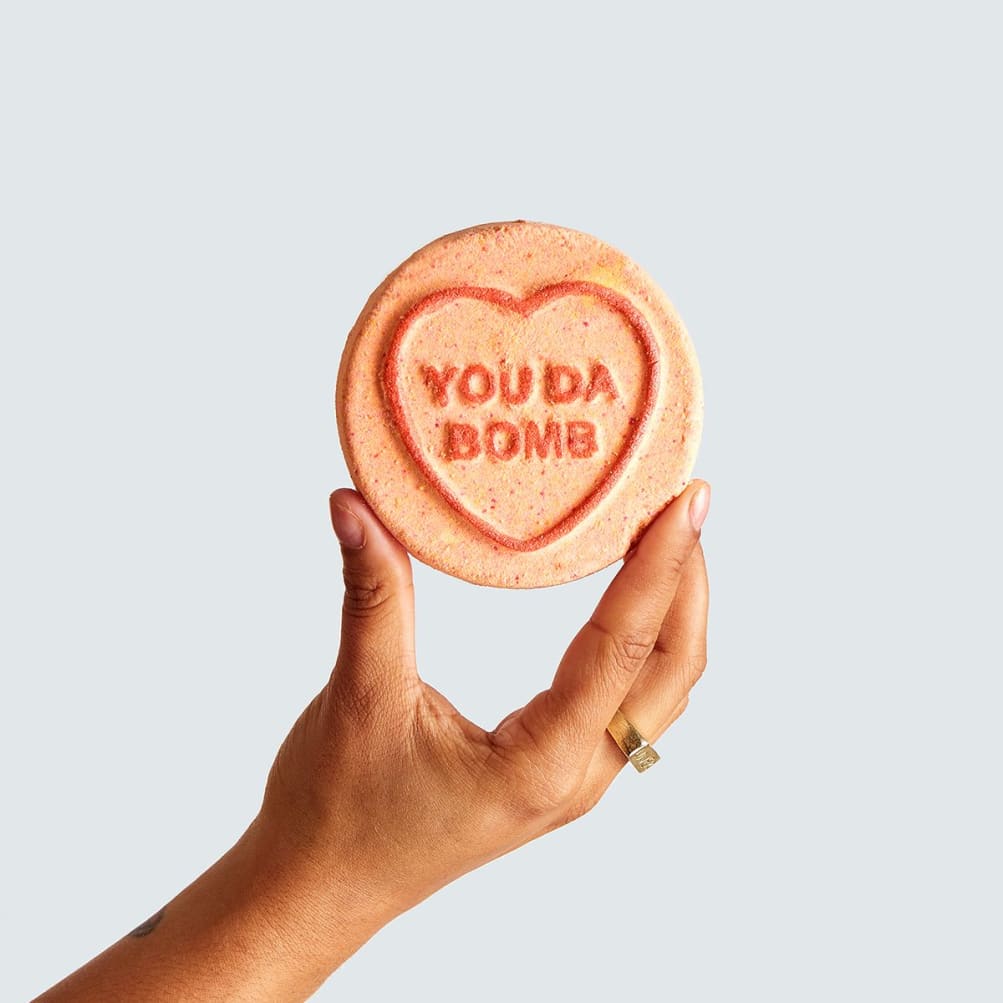 Ohne - Love Heart Babe Bomb
CBD Bath Bomb
£8.00
Chuck one of these in your bath for some sweet and silky feeling relief - the bath bomb is blended with 100mg CBD, sweet orange oil, sunflower oil and epsom salts (giving you the magnesium you need on your period). The blend is an aromatherapy dream, and nourishes your skin while you bathe. Fizz your way through your period.
Body-Tending All-over Acid Cream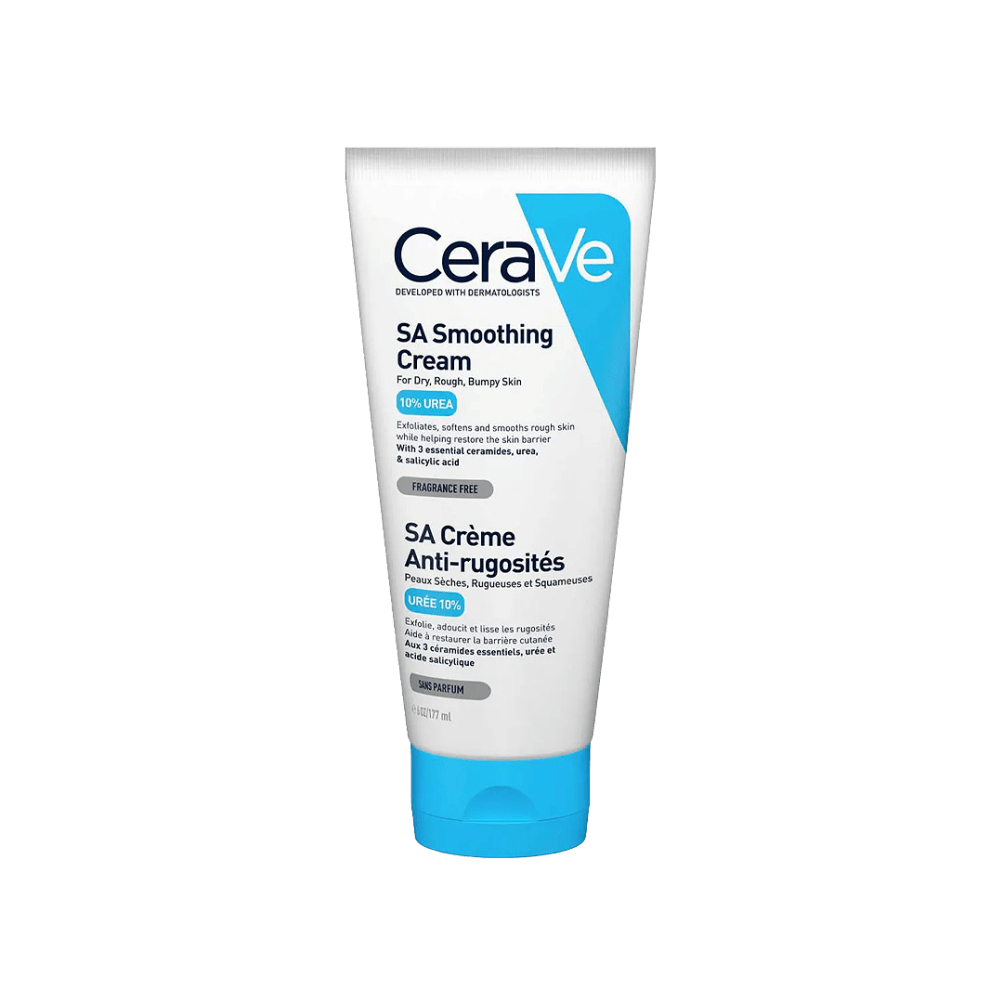 CeraVe - SA Smoothing Cream
Body-Tending All-over Acid Cream
£12.00
You have to give the rest of the body love too, and this cream is effective and affordable. It's gentle enough to use a few times a week, too. God bless salicylic acid, an essential in every sense.
All products are selected independently by our editors. If you purchase anything through this article, Woo may earn an affiliate commission.