Notting Hill Carnival dancers spill their beauty and style tips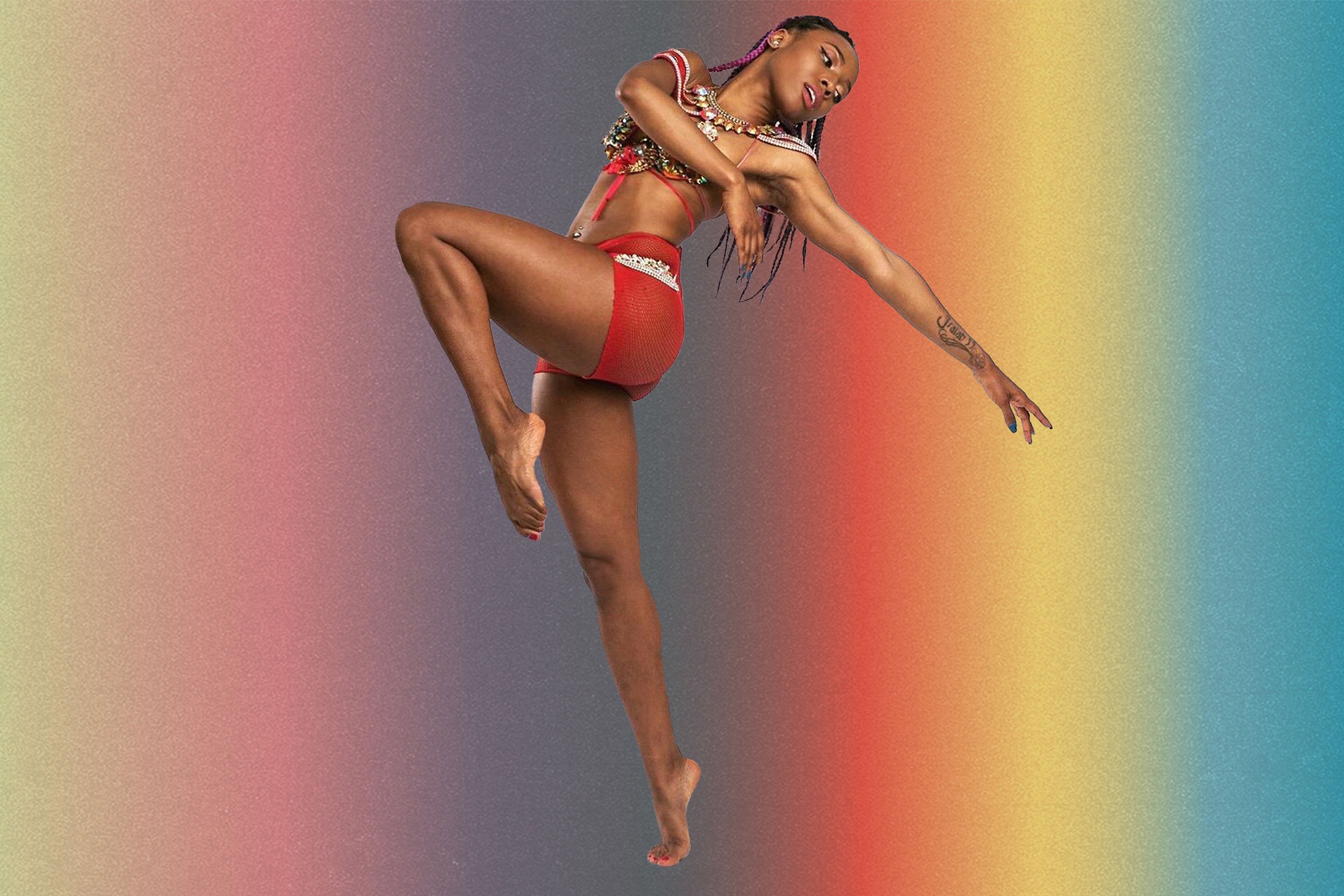 Celebrate Caribbean culture and get ready for the biggest party west London has to offer with the pros
image via Sophia Mackay
words Ranyechi Udemezue
After two long years, the most anticipated event of the summer is back – it's Notting Hill Carnival, baby.
It's the first event of the August Bank Holiday celebrations (August 27-29), set on the streets of west London, after being cancelled due to the coronavirus pandemic and forced to do online events. It's Europe's largest street event (only beaten out on the world stage by the numbers that attend Rio's), which brings together about two million revellers to celebrate Caribbean culture and diversity, including vibrant and impressive costumes, dancing, music, and food.
The first festival took place in 1966, as a fair for local children that was organised by Notting Hill resident Rhaune Laslett, and has become a beacon of anti-racism and inclusivity. The event remains community-led and celebrates the diaspora of the surrounding area, from steel pan drumming groups to troupes of dancers. 38 sound systems will see people take to the streets to dance to soca, dancehall, house, and more. 84 Mas bands will tour the parade route, dancers and entertainers in tow to keep the party moving. It's also a time of commemoration, with memorials for the Grenfell Tower victims and in honour of the Windrush Generation.
Some of the most major stars of the show are the parade dancers. Thanks to their incredible moves, energy, and gorgeously handmade and dramatic costumes that honour their cultural heritage, carnival is what it is today. Think flamboyant, fuschia pink features, intricately bejewelled bodysuits, and colours that honour and speak to the dancers' own heritage, from Trinidad and Tobago to Jamaica and Saint Lucia.
Set to be the biggest, boldest, most brilliant Notting Hill Carnival yet, we caught up with three stunning dancers who share the inside scoop on how to get ready for carni like a pro.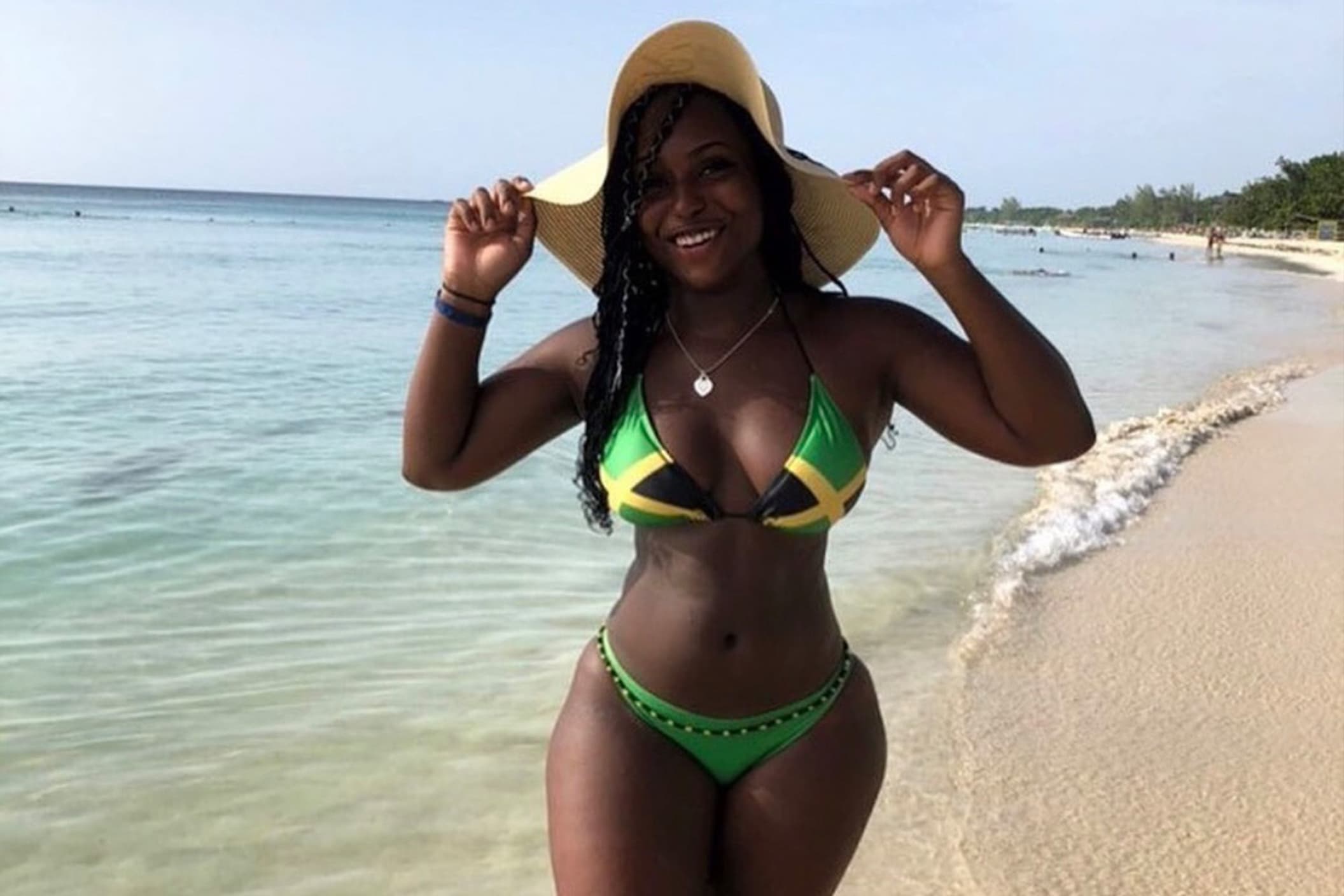 Tia Levine-Samuels
"It's one of those things you have to witness to understand," says 21-year-old Jamaican dancer Tia, as she muses on her favourite things about Notting Hill Carnival.
"I think what inspired me to be a dancer at Notting Hill Carnival is the fact that I get to express movement and represent my culture and heritage that I've been brought up with. It's a place where you can really let loose and feel all the motions and expressions through dance and art as well. Caribbean people are very talented and creative and I feel like being a dancer allows [you] to express it in a comfortable climate where you listen to the music you love."
The Hair
"When it comes to hair, just keep your hair back out of your face! Braids, a ponytail, something where you can wear it the whole day and it's not going to bother you, especially if you're sweating and it's hot."
The Makeup
"With my makeup it's the same [issue with] longevity. I use the Charlotte Tilbury Airbrush Flawless setting spray. Finding a good setting spray is a must.
I love using glitters on carnival day, big bold colours really emphasise the look, whether you're actually in your costume or just matching it, in my case, to the Jamaican flag.
As someone with Jamaican heritage, we have the coat of arms that says 'Out of Many, One People', which identifies the richness in our culture. We look completely different, there are so many races, identities and genders in our culture. All of that comes together on the one day to celebrate what we hold. It's beautiful to see."
The Outfit
"Preparing for Notting Hill Carnival starts early, it often starts almost four to six months before! You purchase your costume if you want to dance at Mas [Masquerade] with a float or a band. These costumes can range from £600 to £1000. If you're wearing a costume, you'd pick it up a week prior. There's a place where your Mas or band is meeting up to make sure you're all ready and your 'backpack' – that's what we call the feathers – are in place. You can also just follow the parade and be part of the team with a t-shirt.
My go-to accessory for carnival is fishnets. They're perfect for when you're dancing and in shorts, just to keep everything in place.
You have to think about the dance prep. I participated in Zaiah Arts classes for almost a year during lockdown to get my waistline oiled up! I also started samba classes, as that can help with your confidence, posture and movements."
Zakiyyah Louis-Frederick
"The best thing for me about carnival is the food and music," fellow 21-year-old St Lucian performer Zakiyyah says.
"I'm of Caribbean descent, and Notting Hill Carnival allows me to tap into my roots and celebrate in memory of my ancestors who travelled to the United Kingdom through the Windrush generation."
The Hair
"My go-to hairstyle is often braids with St. Lucian colours [blue, yellow, black and white]."
The Makeup
"The process involves getting colourful makeup done, gemstones, lots of glitter."
The Outfit and the final prep
"I wake up as early as 9:00am. My sister prepares her signature rum punch then we head down to Harlesden to join our float". We spend hours getting our costumes on properly. It's the one day when the most exaggerated looks are acceptable."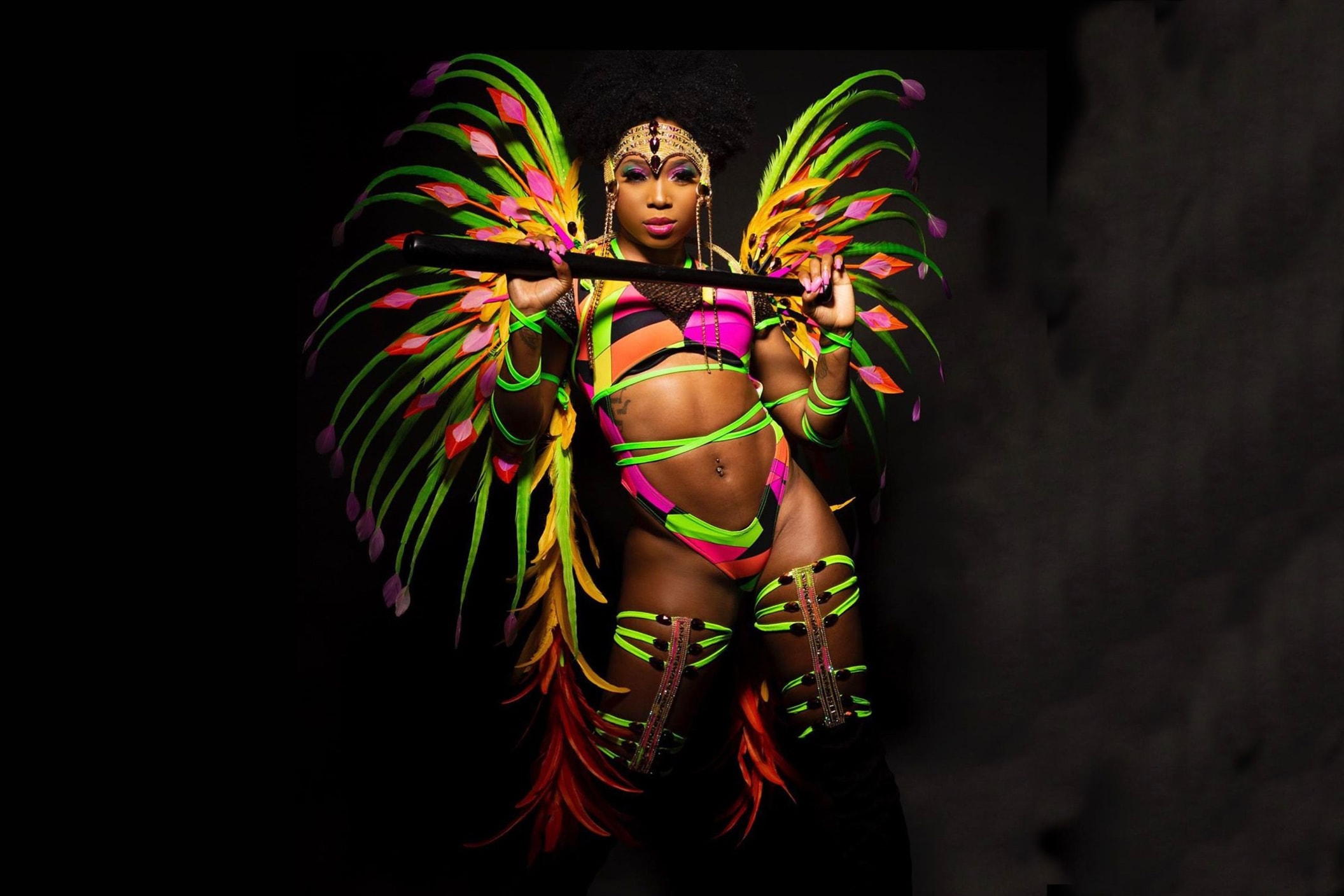 Sophia Mackay
Ever wondered what the schedule of a gorgeous carni dancer looks like? Search no further as Sophia, CEO of Zaiah Arts, shares hers with Woo.
The night before: A full body sugar scrub and facial. 6:00AM: Wake up to start skin and makeup prep. 6:30AM: Breakfast with friends. 7:30AM: Makeup. 8:30AM: Put on costume and body glow. 9:00AM: Pre-road drink, prayer and thanksgiving. 9:30AM: Pre-road photoshoot.
10:30AM: Leave the house and we on the road!
The Hair
"I mostly go for an afro-centric hairstyle, I love celebrating my blackness and heritage in costume – it just feels right for me."
The Makeup
"It really depends on the style of the costume I'm wearing. That being said, I'm a sucker for a colourful cut crease with glitter on the lid and gems around the corner of the eye, or just under the water line!"
The Outfit and the final prep
"Costumes usually come in three to four options: Fun Mas, Backline, Midline and Frontline.
Fun Mas is the most budget-friendly option that generally consists of a t-shirt as a costume. The backline is excellent for those who don't like big feathers. Truthfully, sometimes backpacks can be annoying when navigating through big crowds and uncomfortable to wear after a while. Midline gives you more detailed bodywear – wired bras, monokinis or a V-cut panty. This is my favourite option, as it features a small backpack (feathers). Frontline is for the gurls that want to go all out! We're talking huge feathers, all the details and gems! I usually play in Midline, as it means I can be cute and comfortable on the road, however, I had to be Frontline this year. We've been starved of Mas for two years so… why not! As carnival dancers, we do over 50,000 steps per day, so shoes with a good toe spring and gel insoles are a must.
You can have such a diverse carnival experience. Traditionally, every island has their unique style of carnival and music. London is such a melting pot. You have the privilege to experience different aspects of each island's carnival throughout the weekend. I love that!"