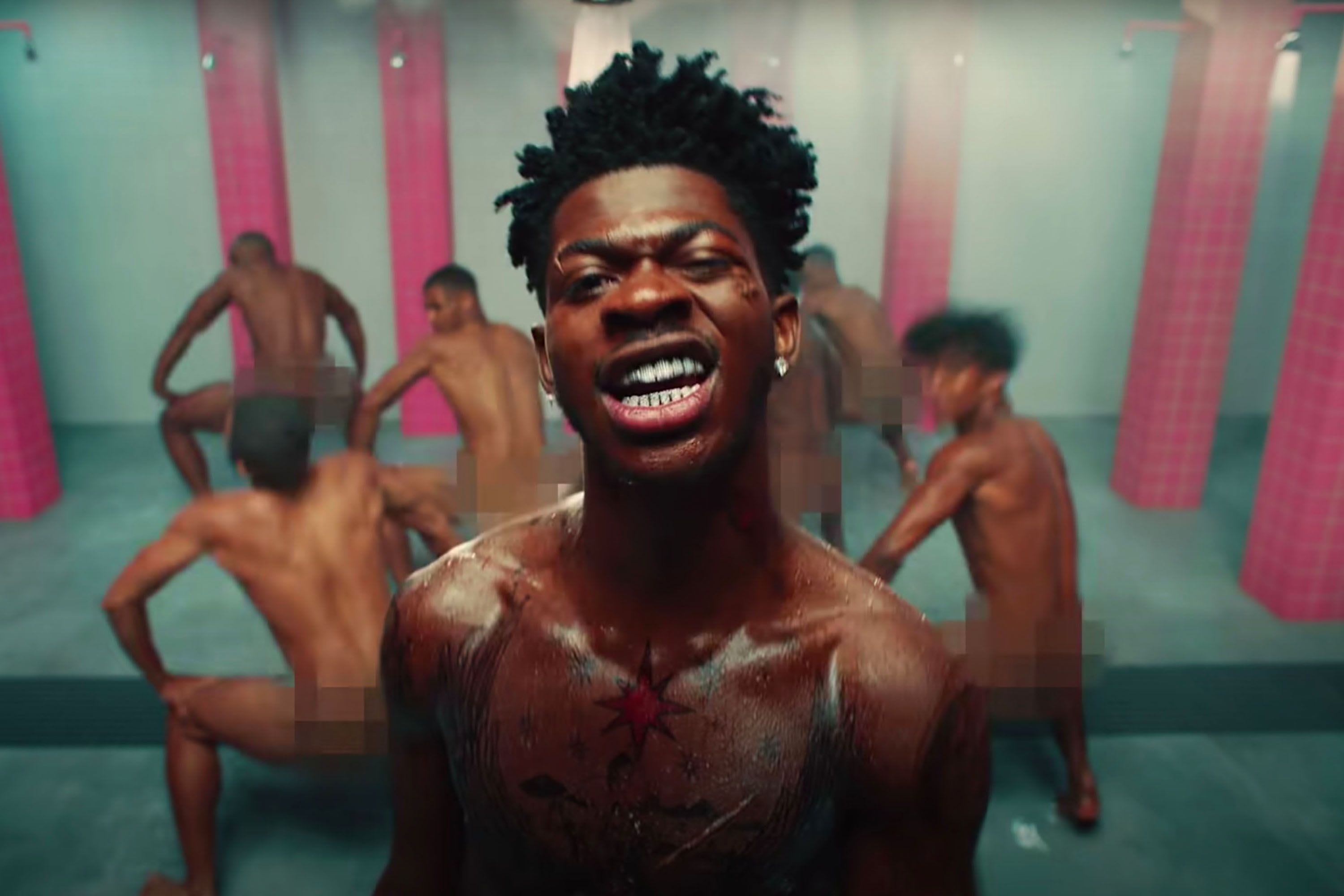 Yup, there's a reason some songs hit different to others
AJ Soprano was onto something when his speakers were blasting D'Angelo's neo-soul classic, "Untitled (How Does It Feel?)" while kissing his girlfriend in the Soprano's residence. And Sade, who is making new music by the way, is responsible for some of the most arousing sounds that have ever entered my ears. And yours too, I bet. Listen to "No Ordinary Love" and tell me sincerely that it isn't absolute bonk fuel.
Not for you? Okay, no judgement there. But tell me, which of these three songs is not like the other: Marvin Gaye's "Sexual Healing", Kim Petras' "Do Me", and LMFAO's "Sexy and I Know It"? Exactly. Some songs are sexy, other songs are not sexy. Even the ones that are about being sexy can be either sexy or not sexy.
So how is that? And how did Shakespeare know this all the way back in 1602 when he wrote "if music be the food of love, play on"? Well, we can't speak for William, but it turns out there's quite a lot of science about why music makes people horny. And a song doesn't need to tick all the boxes, either. It just needs to tick one or two of them to get us feeling good.
you are missing out on some content here because you rejected our cookies. want to change that?
Tempo
Whether you're getting in the mood or using music as an in-the-moment sextrack, pace is a big part of the sexual qualities a song can posses. You want something moderately uptempo, not too fast, and not really slow. And it should have a bit of a push and pull to it rhythmically. A swing beat, perhaps.
Let's use pro sexy music curator AJ Soprano's selection as an example. "Untitled (How Does It Feel)" by D'Angelo can fairly claim to be the ultimate sexy song. It's 113bpm, which is technically quite fast, but it feels like it's in half time (a slow 57bpm). Apparently 119bpm is the tempo people like having sex to most. The beat is in ¾ time, which is what a Waltz uses (romantic dancing vibes already) and the beat (by Questlove and J Dilla) is off the beat. Catching you by surprise, like a lusting tug at the hips. Add to that crooning and sensual vocal work, screaming guitars that makes you pull a face like John Mayer, and a general ensemble that's soulful but ambient enough to not get in the way of the business and you have a right sexy tune. Top, bottom, and switch of the pops.
you are missing out on some content here because you rejected our cookies. want to change that?
Learned information
Another behaviour humans have is knowing something means something and going with it. Aubergine emojis have as much to do with pasta alla normal as they do cocks, they just do, we know this. Bananas are more likely to be read as fruit, somehow. Same goes with music. So anything raspy and breathy and ASMR-esque, anything that sounds like a perfume advert "I Wanna Be Yours" by Arctic Monkeys, for example, and those "ooos and ahhs". Of course there's the more obvious indications too: People talking about sexual activity, is going to make us think about being sexy, and sex, et voilà. Horny.
Tonality
Woah, technical word that. Don't worry, it just means the key the song is in, and also other qualities. Men with low voices are generally seen to be sexy. You might be thinking about The Weekend and his high pitched voice contradicting this, and it does in part, but also notice on songs like "You Right" featuring Doja Cat, there's a "oh yeah" going on in the background? They're doing a lot of the sexual lifting, thanks to the learned information thing we mentioned earlier. Lil Nas X's low voice however, sexy.
Genre
This is a little loose, but often genres have a certain tempo range and tendency to use certain keys, therefore some hit the sexy sound more than others. Of course there's subjectivity involved too, but to generalise: R&B is sexy, disco-tinged pop is romantic and arousing, smooth jazz is audio-pornographic (for better or worse). Grindcore, even with the sexual lyrics and name, is less than sensual. As for Speedcore, forget it.
So with that in mind, here's a playlist full of songs that you could consider auditory oysters, or sonic aphrodisiacs. Based on their vibes, which as science has informed us, is to do with association, tempo, and certain frequencies. Use them the next time you and someone are in the mood to woo(hoo).
you are missing out on some content here because you rejected our cookies. want to change that?