Milan Fashion Week SS23: twins, tailoring and tons of Y2K
From seeing double at Gucci and Sunnei, to Maximilian's red hot Ferragamo debut: here's what went down at Milan Fashion Week SS23
image Francesco Nazardo
words Sophie Lou Wilson
Whether you spend fashion month obsessively refreshing Vogue Runway to see the latest shows, or find yourself avoiding IG to resist being pummelled by twins of Gucci memes, there were moments at Milan Fashion Week this year that were hard to miss. After London's reduced schedule following the Queen's passing, Milan's line-up of instantly iconic fashion moments felt all the more electrifying.
Two iconic Y2K blondes joined forces when Donatella cast Paris Hilton as a hot pink Versace bride. Gucci cast a whopping 34 pairs of identical twins for their Twinsburg show. Models deliberately threw themselves on the ground at AVAVAV. That's not to mention the number of young designers charged with taking over major fashion houses. Buzzy London designer and recent Fashion East alumnus Maximilian presented his much-anticipated Ferragamo debut where inventive tailoring vibrated with red hot sex appeal, while at Trussardi, GmBh's Serhat Isik and Benjamin Huseb showed youthful faux crocodile bombers and ruched minis for the heritage brand. Meanwhile, Matty Bovan imported his trippy maximalist vision to the Italian runway for the first time. Yep, a lot went down.
Advertisement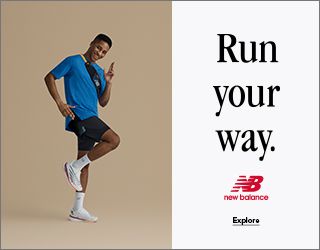 Super-brands like Gucci, Prada, and Versace are Milan Fashion Week staples, but this season proved that the Italian fashion capital isn't just a playground for the long-established names. Some of the most interesting clothes and concepts came from the radical new guard of young designers taking the helm at heritage houses and bringing their fresh viewpoints to luxury brands.
This season balanced the technical expertise of Italian fashion with zeitgeisty contemporary trends. Let's just say that Paris Hilton's appearance wasn't the only Y2K runway moment. Read on to see what else went down.
Double trouble
If you're an identical twin, congrats! You're this season's hottest accessory. As for the rest of us, maybe accidentally wearing the same outfit as someone else isn't the fashion disaster it once was. For their SS23 show, titled Twinsburg, Gucci cast 68 identical twins in matching outfits before sending them down the runway hand-in-hand. Alessandro Michele is the son of a twin himself and served serious twinning energy with Jared Leto at this year's Met.
By bizarre coincidence, Sunnei also cast identical twins in their runway show on the same day. Models emerged from the audience in their own clothes before entering a revolving door from which their identical twin emerged, wearing the latest collection. It was a comment on how the fashion system can distort our sense of self. Relatable.
you are missing out on some content here because you rejected our cookies. want to change that?
Young designers take the helm
If there was one show that fashion week veterans were actually looking forward to, it was Ferragamo. Fashion East alumnus Maximilian Davis was appointed creative director in March, making this his debut collection for the brand. A quick rebrand ahead of the show included dropping the 'Salvatore' from the name and presenting a cleaner serif font logo, proving the young designer isn't afraid to put his own stamp on the brand. On the runway, red was the defining shade with sunset hues meeting sleek tailoring, leather suits and sheer iridescent fabrics.
Meanwhile over at Trussardi, GmBh's Serhat Isik and Benjamin Huseb's second collection for the established, older brand mixed history and modernity through sporty silhouettes, bold faux crocodile garments and moto-cross detail denim. The kids are more than alright.
you are missing out on some content here because you rejected our cookies. want to change that?
Y2K still has us in a chokehold
"When will the 2000s revival end?" you may have asked yourself in despair if you think low-rise is a crime against humanity. Well, it's not ending yet, that's for sure. Y2K icons Paris Hilton and supermodel Kate Moss both made special runway appearances in Milan – Paris in a hot pink sparkly Versace dress reminiscent of the now-iconic mini she wore on her 21st birthday and Kate Moss in what looked like a simple plaid shirt and jeans but was actually crafted entirely from leather, courtesy of Matthew Blazy's Bottega Veneta.
At AVAVAV, models wearing monogrammed dresses, micro-minis and furry yeti boots deliberately stacked it on the runway in a performance that parodied superficial Y2K fashion stereotypes. You just know Tyra would've screamed at them if they were on America's Next Top Model. Elsewhere, cult 00s brands Blumarine and Diesel continued to rework their core aesthetics for the modern, TikTok trend savvy customer. High Fashion Twitter drooled over Glenn Martens' slashed double denim and teeny branded miniskirts at Diesel while Blumarine's low-rise denim, shipwreck motifs and bare midriffs situated the collection firmly in fashion's favourite decade. Even if creative director Nicola Brognano told Vogue: "I don't even want to go into talking about the Y2K stuff anymore." Fair enough.
you are missing out on some content here because you rejected our cookies. want to change that?
Twists on tailoring
A well-tailored black suit might be a wardrobe staple, but it's not particularly interesting to look at on the runway. Instead, this season's suits came in leather, sequins and suede with hot pants and garters. At Maximilian Davis's offering for Ferragamo, suits in black, red and beige were shown alongside leather and suede blazers paired with hot pants. Bottega Veneta used detailed leatherwork to create forest green suits, tweed-look coats and tailoring in bold graphic prints. Then at Gucci, suit trousers hung from garters, leaving exposed thighs peaked out from beneath oversized blazers – plus, some Gremlins as accessories.
you are missing out on some content here because you rejected our cookies. want to change that?
Normcore 2.0
At a glance, the opening looks at Bottega Veneta didn't appear particularly interesting. Super casual plaid shirts, white tees, denim and sweaters were dressed down and understated. But there was a twist. These weren't made from cotton and denim at all. Instead, they were crafted entirely from leather. Mind. Blown. It's normcore with an elevated high fashion edge, proving that technical mastery can be hiding within even the simplest looking pieces. And if the back to basics look is good enough for Kate Moss, who modelled one of the leather plaid and denim combos, it's good enough for all of us.
you are missing out on some content here because you rejected our cookies. want to change that?
No longer invite-only
Fashion week is infamous for its exclusivity. Some says that's what makes it special, but that view is becoming increasingly outdated. With celebs and influencers sitting front row, you can no longer argue that it's only an industry event for press and buyers. So why can't students and avid fashion fans get seats too? At Diesel's SS23 show, they could. 5,000 tickets free tickets for the event were released to members of the public with 1,600 of them reserved for students from Milan's fashion schools. Could this be the future of fashion week?
you are missing out on some content here because you rejected our cookies. want to change that?