How to dress for LFW even when you're not on the list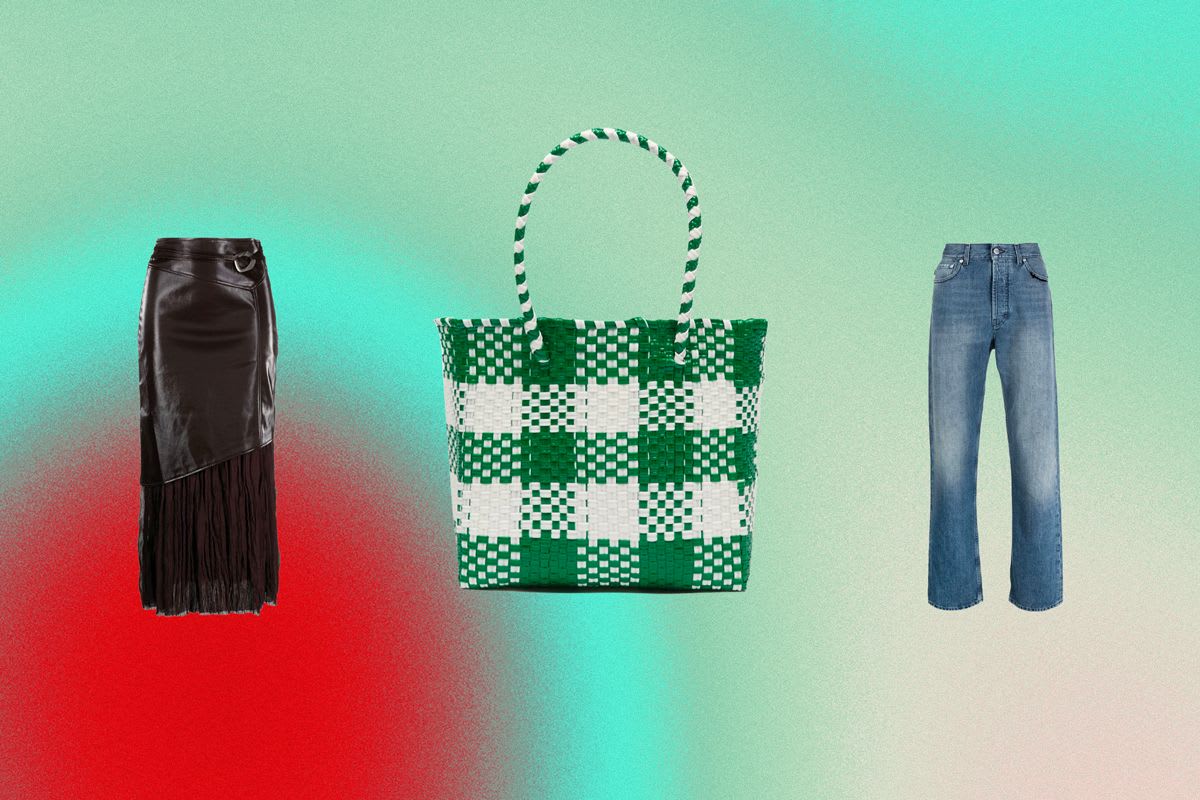 Secure your place among London Fashion Week's best dressed with this season's street style staples
It's that time of year again. There's a chill in the air, leaves are starting to fall and our Instagram feeds are filled with runway shots from New York, the first stop in the Spring/Summer 2023 fashion calendar. Next up is London where fashion editors, influencers and celebs will descend on The Strand in a flurry of bright colours, over-the-top fabrics and outlandish silhouettes.
Celebrations might be a little muted this season. Burberry and Raf Simons have already cancelled their shows due to the Queen's passing and parties and launches have been postponed. However, that won't stop the most interesting runway show of all going ahead, the one that happens on the street. Best of all, it's an event that you don't even need an invite to attend.
One of the best things about street style is its diversity. It's the ultimate form of self-expression and you don't need to splash the cash to do it. Fashion week street style is sometimes a parody of itself with people competing to see who can wear the most attention-grabbing outfit to get papped in, but you don't have to mix vintage Comme des Garçons with something you bought from a party store to make an impression.
We've analysed TikTok fashion forecasts, fashion editor picks and 'It girl' Instagrams to bring you a round-up of this season's biggest street style trends. Here's how to get front row style without a front row seat.
THRIFTED BROWN LEATHER
Vintage 70s Brown Leather Shirt Jacket
Nordic Poetry
£145.00
The timeless appeal of a black leather jacket will never fade, but this season brown is the new black. Brown leather has often been cast aside in favour of more popular shades, but this season is its time to shine, though perhaps not literally as the more worn-out-looking, the better. A core appeal of the worn-out leather trend is how easy it is to thrift. Walk into any vintage store and you'll likely find a rail of leather blazers, coats and jackets. Whether you go for a shirt jacket like this one from Nordic Poetry, a distressed biker look or a mid-length trench, this piece is easy to buy second-hand and made to last, earning points for style and sustainability.
TWEE REVIVAL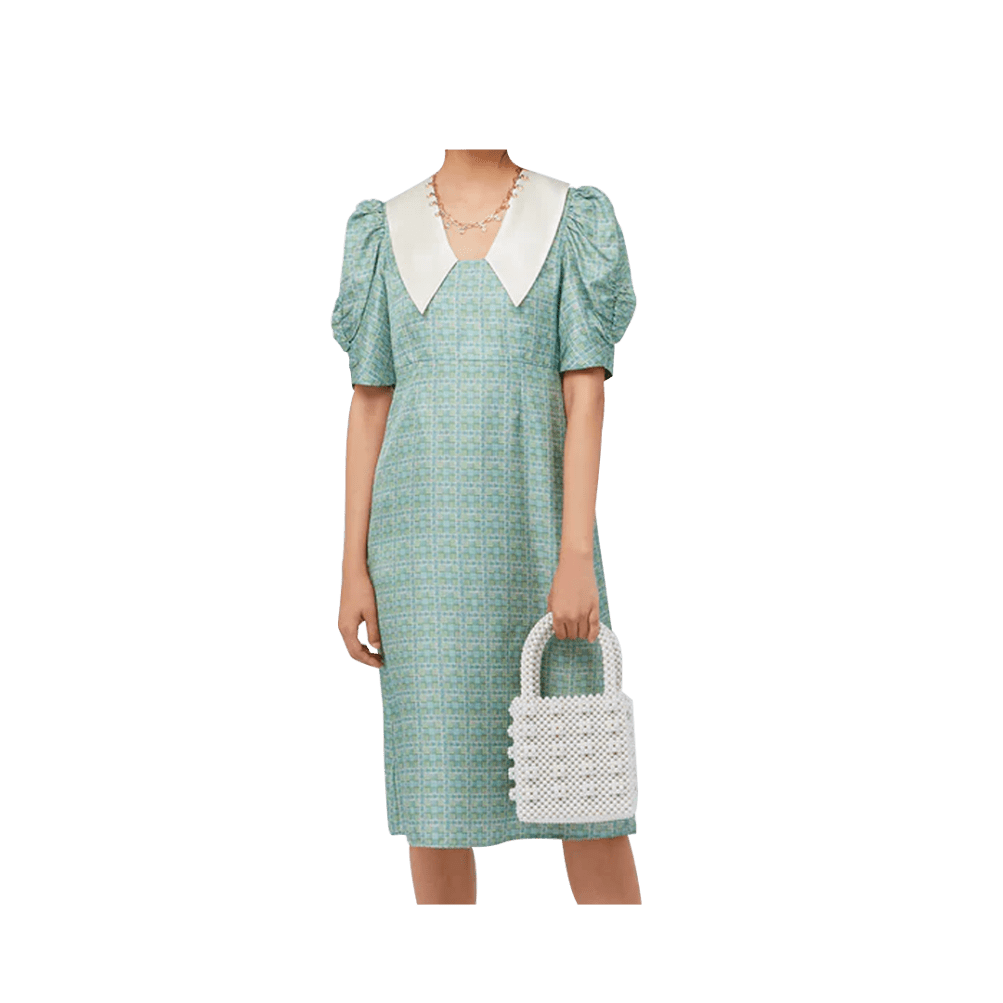 Maple Dress Floral Green
Shrimps
£450.00
Channel Harry Styles at Venice Film Festival. No, we don't mean the spitting or saying that "the best thing about the movie is that it feels like a movie." Rather embrace an extra-large collar à la Styles with this dainty midi dress from Shrimps. It's giving 2010s Alexa Chung. It's giving twee revival, the quirky indie-adjacent aesthetic from the late '00s. The dress is crafted from 100% silk with puff sleeves and a delicate floral gingham fabric, proving that luxury is in the details.
DISTRESSED DENIM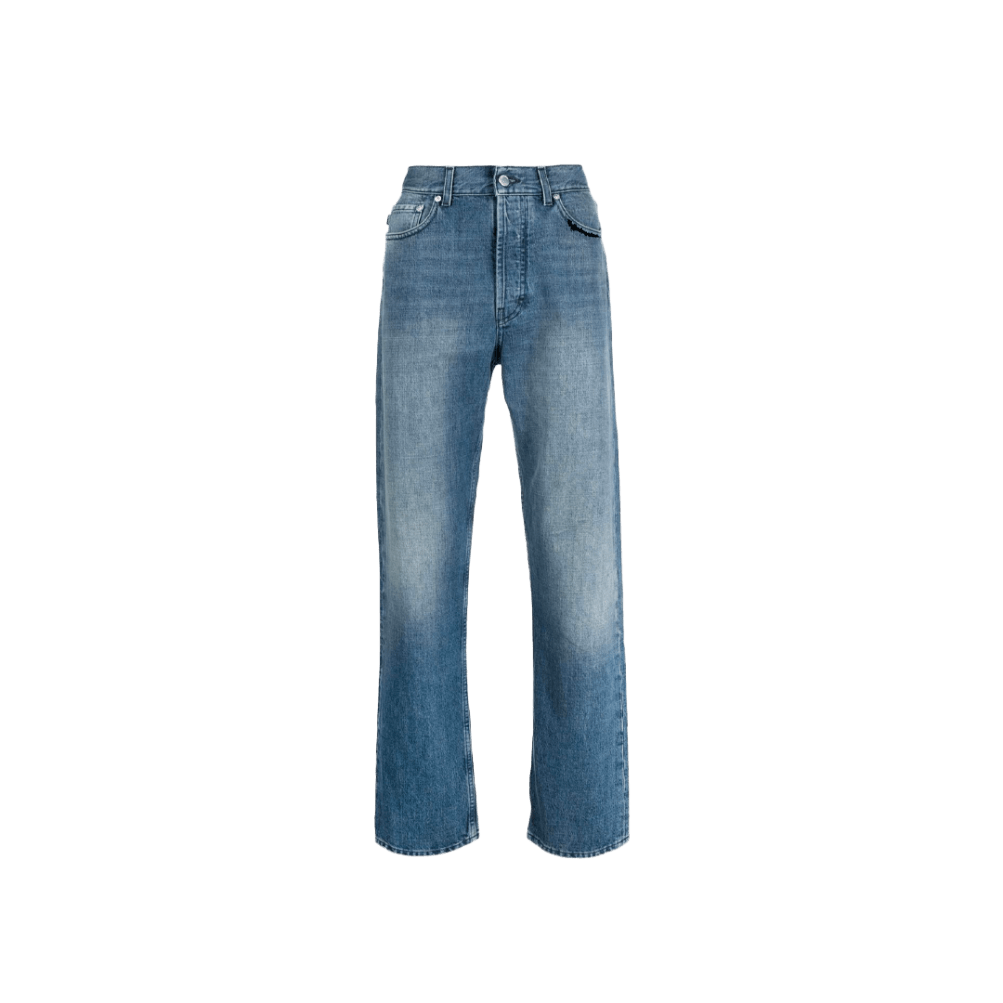 Regular-fit straight-leg jeans
AMBUSH
£203.00
Distressed denim is back, but it's less about wearing jeans so ripped they make your grandma cry and more about an effortless, slouchy, lived-in look. Tokyo-based brand AMBUSH is always one step ahead of menswear trends. Their slightly bleached straight leg jeans will go with anything and everything so your price per wear will soon be miniscule.
MAXI SKIRTS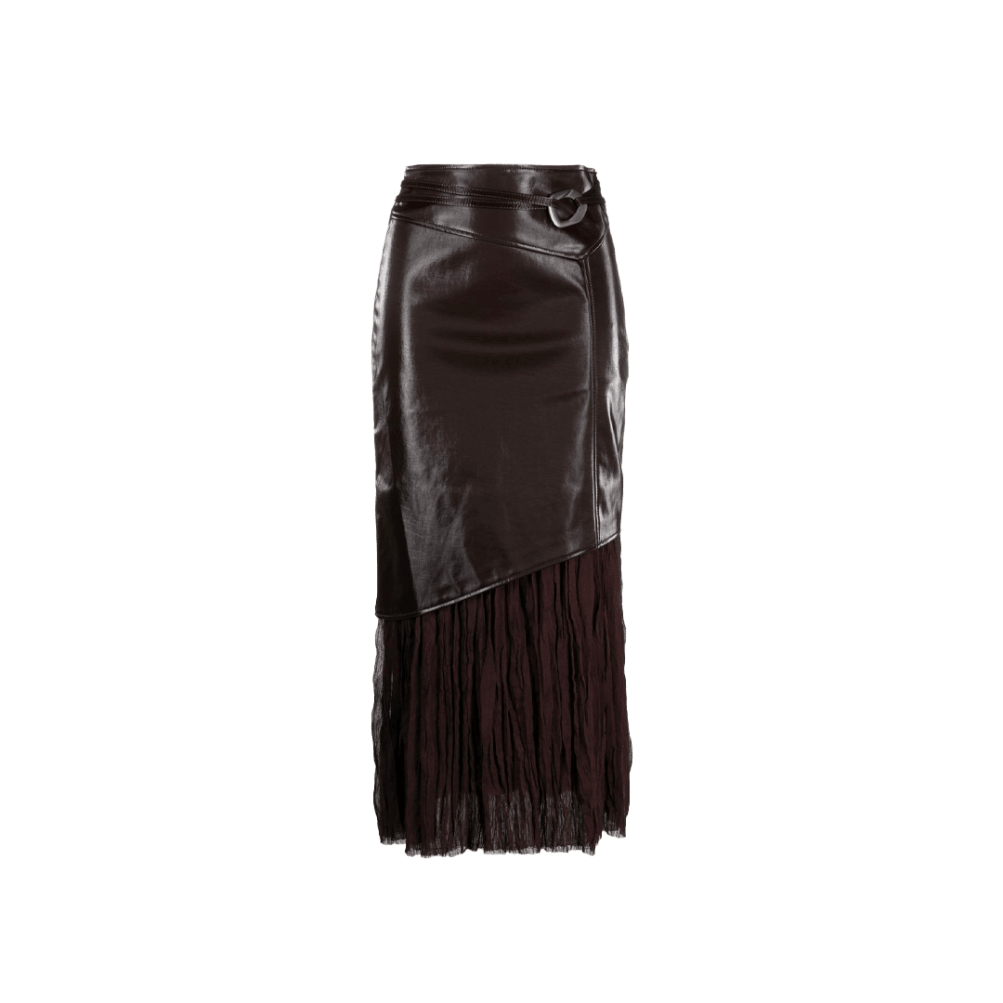 High-Shine Finish Skirt
Rejina Pyo
£425.00
South Korean brand Rejina Pyo refreshes classic wardrobe staples with unique, eye-catching silhouettes. Take this black maxi skirt from the AW22 collection, for example, which balances a belted high-shine pencil skirt with a pleated chiffon finish. It's unexpected and creative, making it an instant statement piece. Pair with a corset for a dose of 'It girl' fashion week style.
COLOUR BLOCK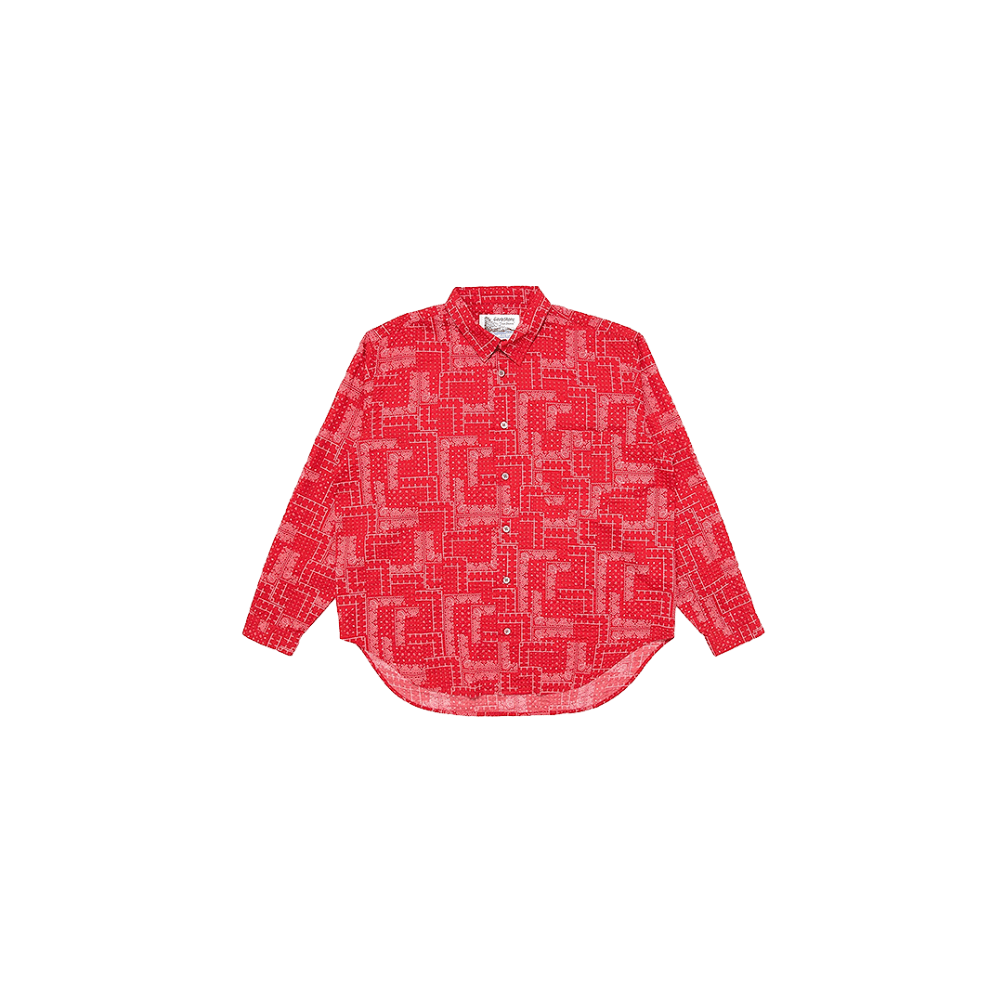 Paisley Easy Shirt Red
Garbstore
£225.00
Stand out from the crowd in Garbstore's red paisley shirt. Wear to liven up neutral casual staples or pair boldly with complementary bright colours. The unique geometric paisley design is a true style statement while the relaxed silhouette exudes laidback luxury. This shirt is crafted from crease-free Japanese Miracle Wave, a soft cotton-lawn fabric, so it's perfect for wearing when travelling or on-the-go.
'WEIRD GIRL' AESTHETIC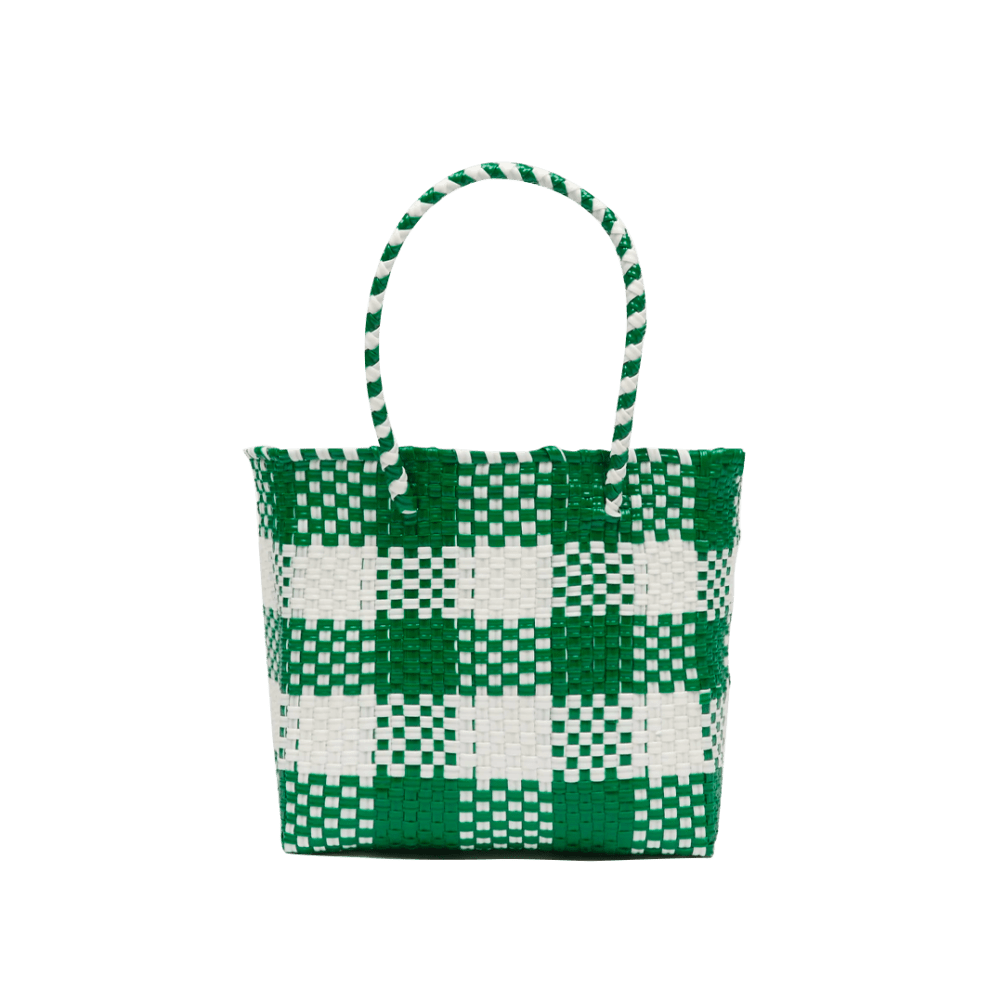 Lily Green and White Small
Lalo
£57.00
Maximalist, experimental street style was recently coined by Twitter as the 'weird girl' aesthetic. Heavily influenced by Japanese Harajuku fashion, the look incorporates mismatched accessories and clashing fabrics. It's pioneered by Bella Hadid, whose recent pivot to what some call 'ugly' fashion has left people arguing over whether it's cool or whether she's just skinny. Regardless, it's catching on and Lalo's adorable two-colour mini bag is the perfect accessory for lightly experimenting with the trend. Handmade in Mexico from recycled plastic, it's woven over 5-hours by skilled craftspeople meaning each bag is unique.
PINSTRIPE SUITING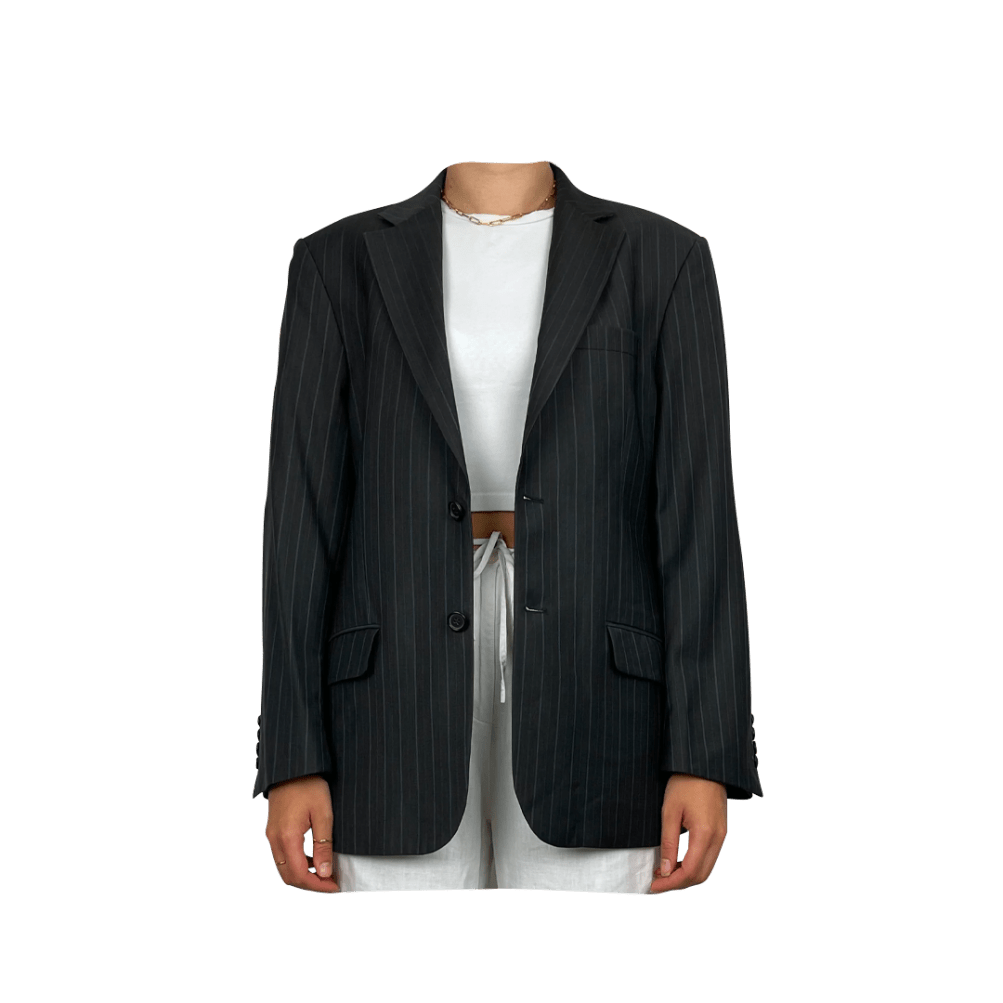 Vintage Wool Pinstripe Blazer
Dom Bagnato
£45.00
Apparently, we're living in the age of anti-ambition, but that doesn't mean you can't still dress the part. Actually, scrap that. This trend is about reappropriating business attire by rejecting formal codes. Wear your pinstripes oversized, ripped up or styled with casual t-shirts and micro-minis. The look can be preppy or punk depending on your style. This is another trend that's easy to snap up on the vintage market (or steal from your dad's wardrobe.) Whether you opt for this vintage Dom Bagato blazer, a pinstripe waistcoat or baggy suit trousers, onlookers will know you mean business.
DOUBLE DENIM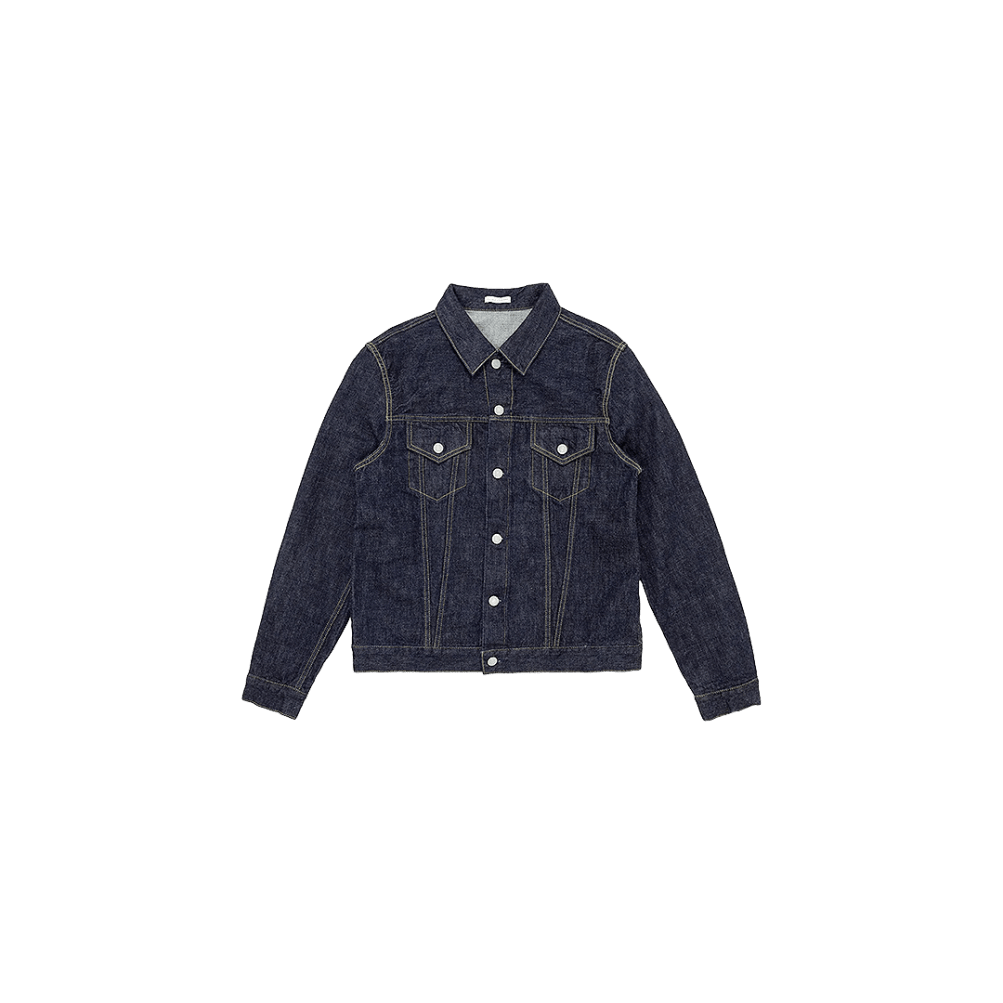 Garbstore x Full Count Denim Jacket Indigo Blue
Garbstore
£185.00
There has never been so much choice when it comes to denim. It's no longer reserved only for simple, straight leg jeans and double denim certainly isn't the faux pas it once was. This shirt jacket from Garbstore is finished with copper topstitching and crafted from structural 14oz denim for a traditional utilitarian look. Complete with matching jeans or wide leg trousers.
BALLET PUMPS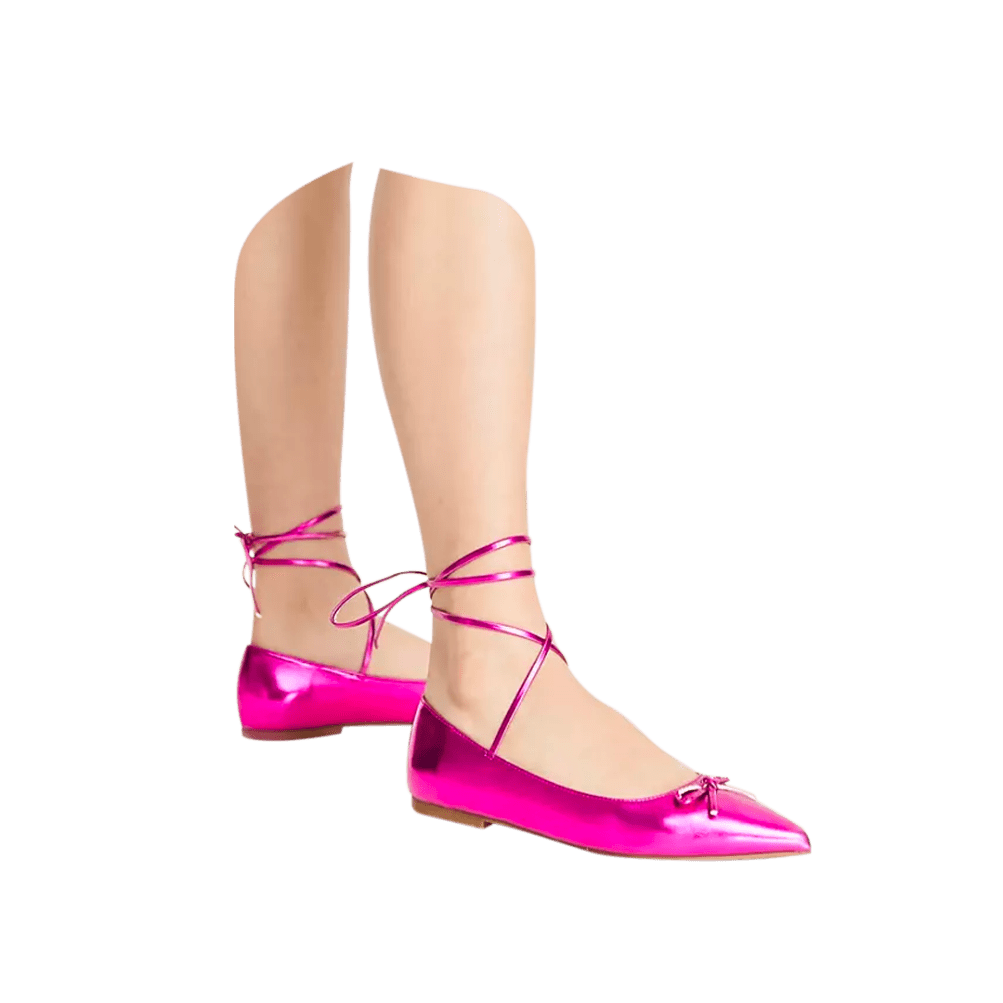 Lassie tie leg ballet flats in pink metallic
Asos Design
£22.00
Ballet pumps have pirouetted back into fashion, but this time round pair them with micro-mini skirts and leg warmers instead of skinny jeans. Channel barbiecore with this pointed toe metallic pink pair. They're sure to bring back nostalgic childhood dreams of becoming a ballerina, but now you can get the ballet look without having to put in all that training.
COASTAL GRANDMA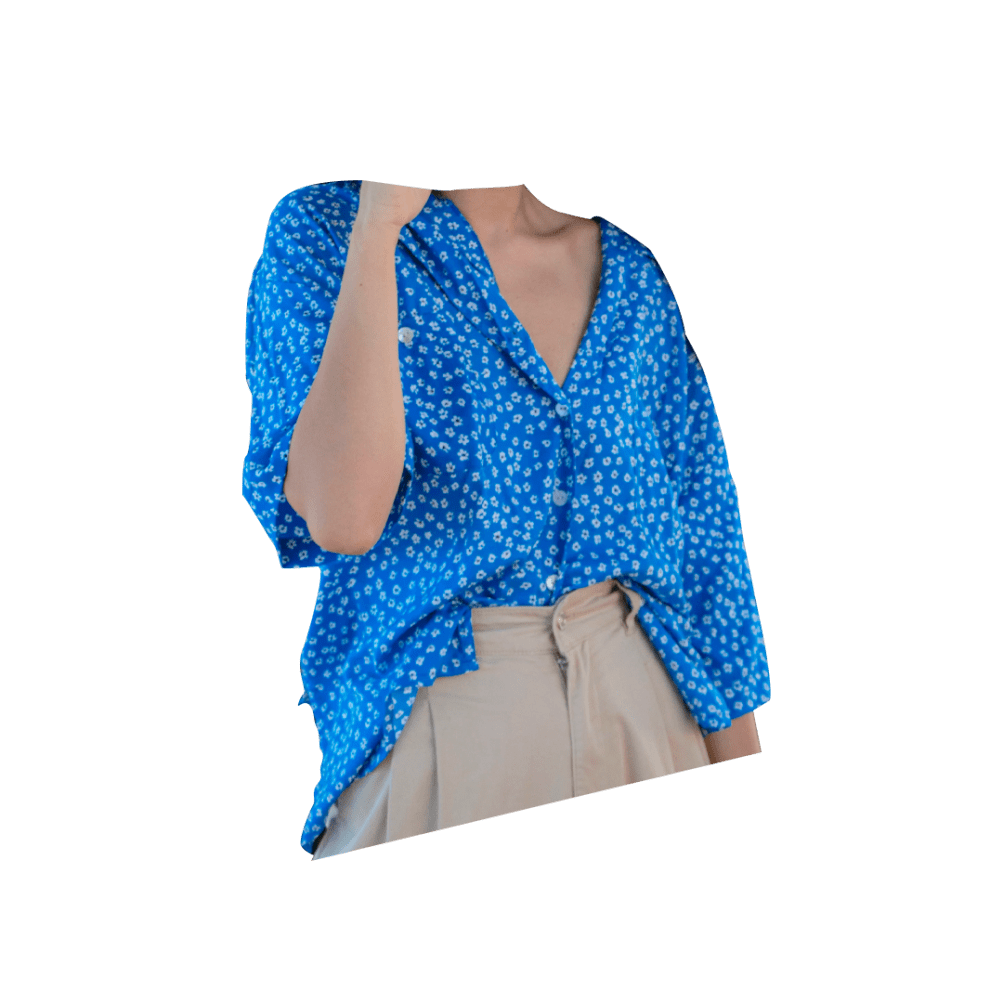 BOX Shirt - Ditzy Blue
Out of the Ordinary
£35.00
The coastal grandma is this season's most unlikely style icon. In what might be one of the most wholesome trends ever, fashion is looking to cardigan-clad, linen-wearing older women who live by the sea. Perhaps it reflects our desire for escapism, a yearning for a peaceful retirement. For the time being, the closest we can get is dressing for the life we want. Lightweight shirts like this one from Out of the Ordinary embody the carefree aesthetic. Wear with beige trousers and Birkenstocks for coastal gran glam.
All products are selected independently by our editors from the Woo online store, a carefully curated platform for feel good fashion, beauty, wellness and lifestyle. Discover more here.