The Jacob Elordi toxicity scale is here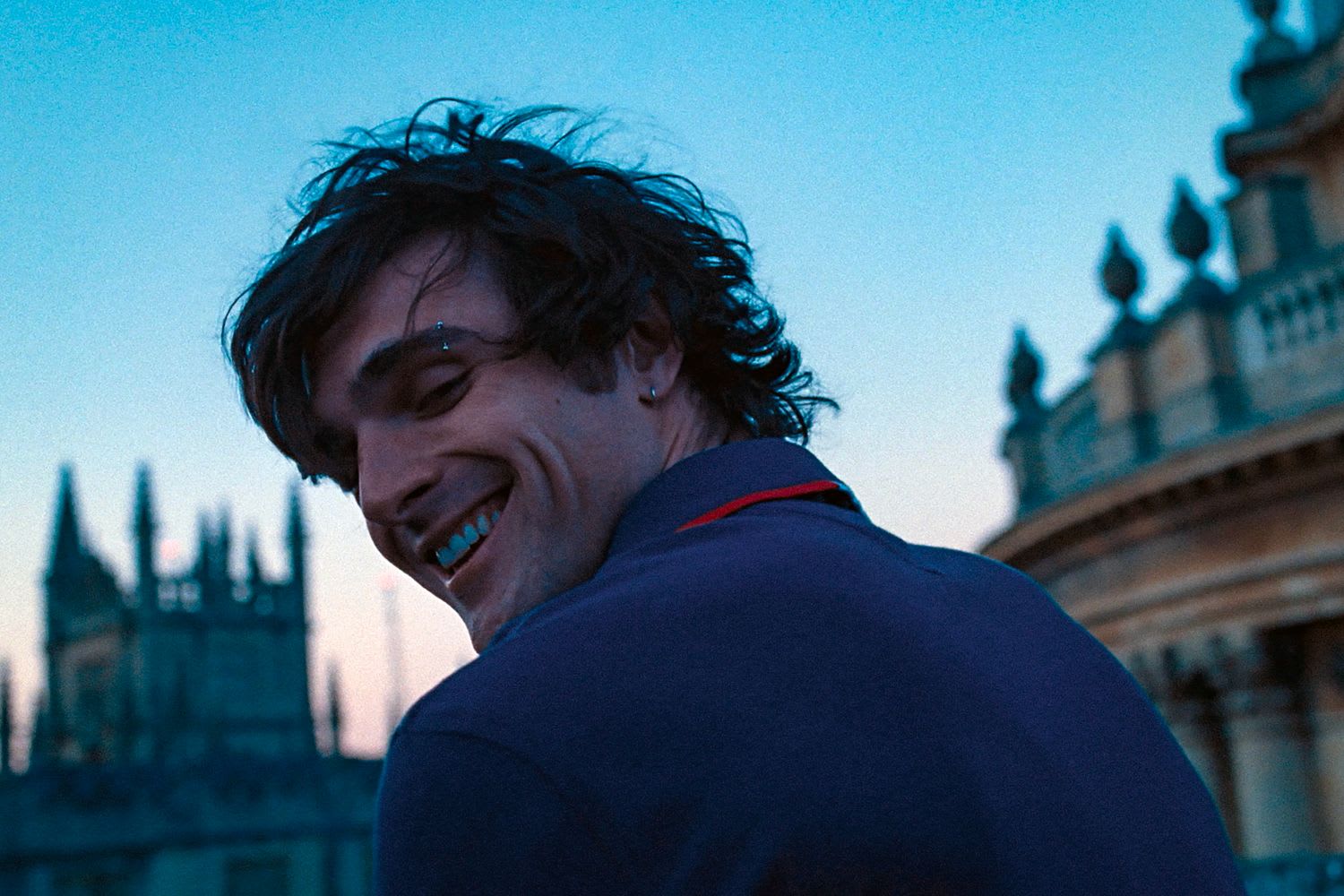 The Saltburn and Priscilla actor has a history of playing deeply problematic characters, so we ranked them
Five years into Jacob Elordi's big screen debut, it is common knowledge that the Australian actor, towering at six-foot-five, is brilliant at embodying his characters and absolutely swoon worthy. Of course when someone is so conventionally good looking, it's difficult not to use that charm to prop up the roles that they play. Just look at Elordi's (very impressive) repertoire, it kicked off with Netflix's The Kissing Booth trilogy where his character Noah Flynn is so Greek God-esque that everyone in school wants to lock lips with him. This is literally the central premise of the first movie.
Since then, the 26-year-old actor has played a hot, scowling jock in Euphoria and plays, The King of rock and roll, Elvis Presley in Sofia Coppola's upcoming film Priscilla. More immediately, there's Emerald Fennell's psychosexual thriller Saltburn, which premiered at the London Film Festival on October 4. Here, the actor plays the aristocratic Felix Catton and the audience soon learns that all the women want to be with Felix while all the men want to be him.
But beyond the smouldering looks, Elordi's characters have another, more striking common denominator that has somehow gone unmentioned: their scathing, bone-chilling toxicity. Take a quick walk down Elordi's fictional, hyper-masc character lane and you'd see an abundance of mental and physical abuse, manipulation, entitlement, even murder. Unlike some clear cut villainous characters of the past, many of Elordi's roles walk the line between protective, loving and possessive, controlling.
This grey area only adds to the love-hate appeal of his characters, one minute you want them to swoop you up in a warm embrace and in the next, they make you sick to the stomach. But just how bad are they? How does the serial killer stack up to the sky-high rockstar? We decided to make a list ranking the toxicity levels of some of Elordi's characters from least to most bad vibes.