How to pumpkin spice up your life
Because pumpkin spice is more than a drink, it's a lifestyle
image Clueless
words Sophie Lou Wilson
It's the most wonderful time of the year. That's right. Pumpkin spice season is finally here. Love 'em or hate 'em, pumpkin spice lattes have become as much a part of autumn as going back to school or Halloween.
Pumpkin spice has been unfairly maligned, often associated with being so-called basic. But we say embrace the basicness. Life's too short not to enjoy things. Besides, everything popular is popular for a reason and a lot of pumpkin spice hate is rooted in misogyny, anyway.
Advertisement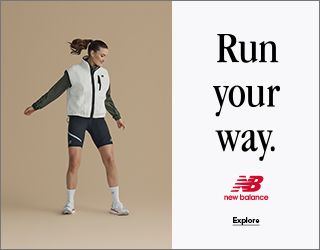 Pumpkin spice is no longer just a drink, it's a lifestyle. It's wholesome, autumnal, cosy. It conjures images of sunny park walks kicking up orange leaves or coming home from school to binge Gilmore Girls. So, this year, why not go the extra mile? Embrace pumpkin spice in all its glory, whether you're sipping lattes, picking pumpkins or simply obsessed with the colour orange.
Look no further than our curated edit of autumnal products to pumpkin spice up your life whatever your coffee order. From oversized jumpers and coffee table books to orange beanies and sex toys, these pieces are anything but basic.
All products are selected independently by our editors from the Woo online store, a carefully curated platform for feel good fashion, beauty, wellness and lifestyle. Discover more here.