Happy Homeware and Interiors Bits To Spike Your Serotonin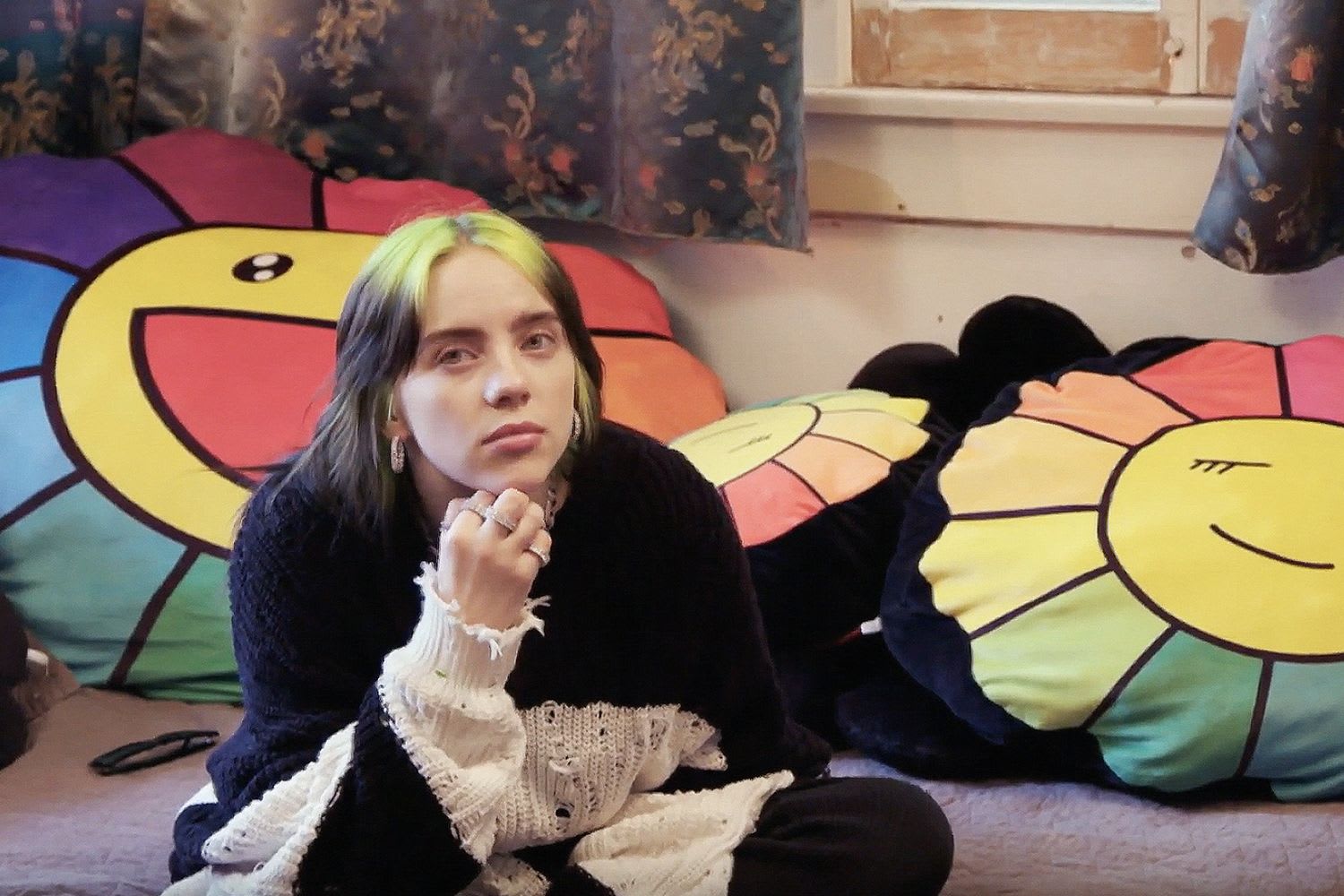 From soft furnishings in trippy patterns to novelty smiley r, make your space smile
image Youtube / The Late Late Show
words Heather Gwyther
No matter how much you meditate, or how many houseplants you have, there is no wellness without the neurotransmitter serotonin - its effects on the brain take a leading role in keeping us happy. You can boost your serotonin levels by adjusting your diet (bananas, walnuts and spinach are all full of the stuff), exercising, going outside and even getting a massage. So here's a theory: happiness can be heightened by homeware.
As silly as that may sound, colour psychology confirms the power of colour to influence your moods, improve your psychological abilities and boost you to action. And there's one colour in particular as the go-to happy pill: yellow. The fact that smiley faces tend to be yellow is no accident - the colour has been shown to actually increase serotonin levels. Similarly, orange combines those qualities with the reinvigorating properties of red to improve your mood and stimulate your mental abilities (which may well help you work from home better).
Another thing that can help make your home a happier place is light. Lumie (a brand member of the Society for Light Treatment and Biological Rhythms) makes products from clocks to lamps that use light to make mornings merrier and moods brighter. This is especially useful in the winter months when natural light is infrequent, and for people who suffer with circadian rhythm disorders (we're sure you've heard of SAD - seasonal affective disorder).
Don't get it twisted - happy homeware doesn't necessarily have to be brightly coloured and - in the eyes of staunch minimalists or Scandi chic home lovers at least - somewhat barmy to give you a boost. There's nothing wrong with the loud and proud variety of happy homeware, of course, and if you get your joy from a slogan bath mat or a rainbow blanket then cool! To avoid purchasing a whole flat's worth of trend-led homeware rather than what you genuinely love, stay true to your style and needs. Our homes should be breeding grounds for contentment, not coolness; however that looks to you.
Products are selected independently by our editors from the Woo online store, a carefully curated platform for feel good fashion, beauty, wellness and lifestyle, as well as externally. Discover more here.