How to master a proper skincare regime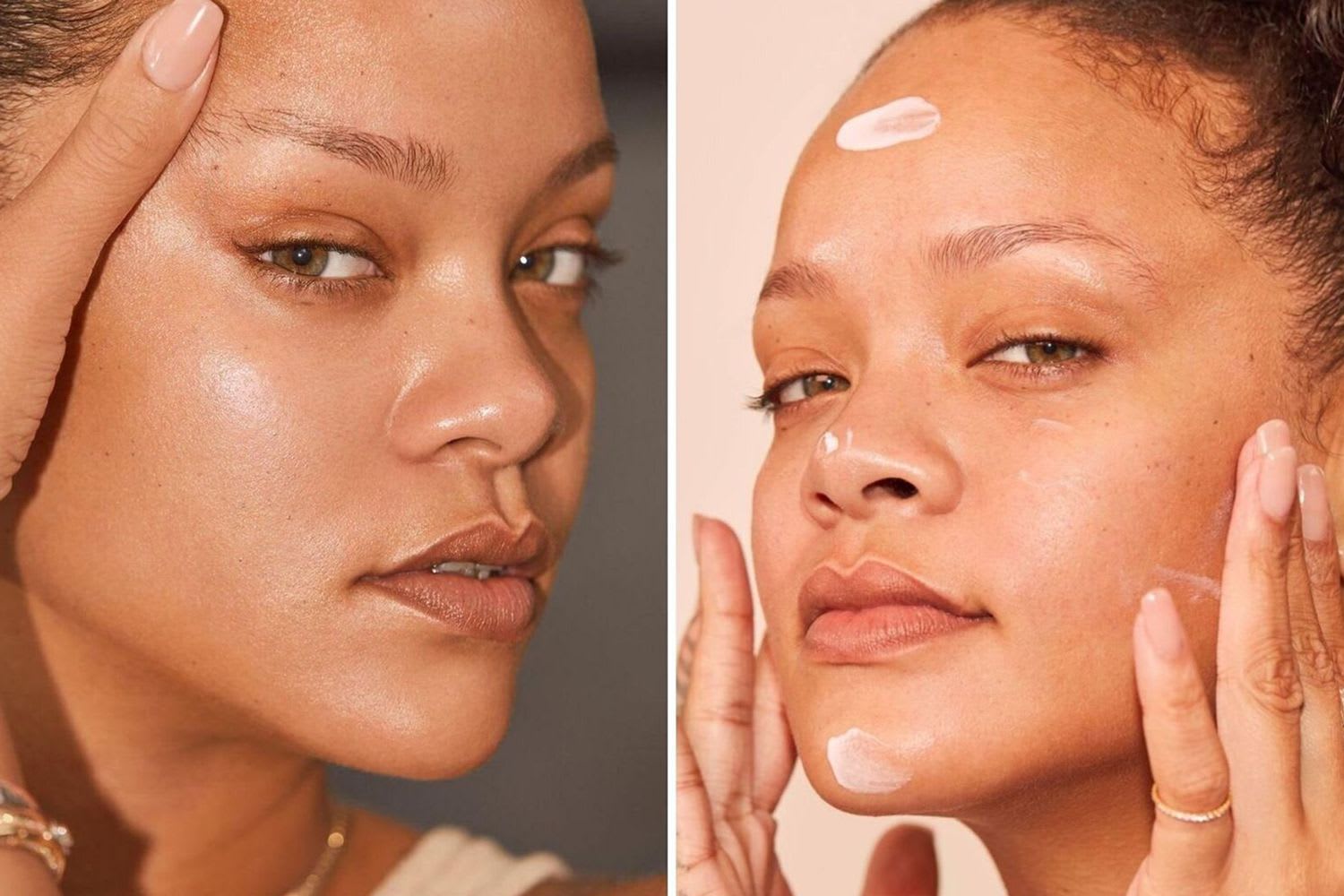 Sick of slugging? Having a meltdown four steps into your 12-step routine? Here's how to build a regimen that actually works for you
If your current skincare regime consists of vaguely splashing some water on your face at night, you might be wary of getting sucked into a 10-step skincare routine. But it is possible to find a happy medium somewhere in between. Whether you feel intimidated by the many, many skincare products you could be using or you've just been blindly using expensive serums and hoping for the best, it's worth finding out which products you really need, and which work for your skin type. We chat to skincare experts about how to build a routine that actually works.
What are the essential products when it comes to skincare?
Do you need that fancy, gold-flecked face oil? Or that eye-wateringly expensive eye cream? Probably not. Start with the basics. According to Dr Sam Bunting, cosmetic dermatologist and founder of Sam's Skincare, a good skincare routine starts with cleansing. 'If you get cleansing wrong, it's hard to get skincare right,' she says. Look for one that's gentle and doesn't leave your skin feeling tight. Another important product is sunscreen. 'It's crazy to invest in serums if you aren't doing this step first,' she says. Moisturiser is key, too. 'It's essential for most people to ensure a healthy skin barrier, which is the key to glowing skin,' she adds.
What's the deal with serums?
Serums help supercharge your skincare routine and address any specific issues you have. 'It's about solving a problem,' says Bunting. 'Most people have something they'd like to improve on, whether it's loss of radiance or breakouts.' She suggests 'targeted use of ingredients'. Her favourites are retinoids and niacinamide because they're 'versatile and deliver profound benefits to the skin'.
"Get to know your ingredients so that you're investing in the right thing"
Dr Sam Bunting, cosmetic dermatologist
Anything you should be wary of when trying new products?
Go easy at first. Tiara Willis, an esthetician and beauty expert, says: 'I recommend doing a patch test in an inconspicuous area, below the jawline or neck to ear, for 24-48 hours before applying all over the face to test for allergic reactions or irritation.' And if you're not getting instant results, don't assume it's never going to work. In fact, Bunting says that chopping and changing which products you use is often 'a recipe for irritated, unhappy skin that breaks out'.
What common mistakes do people make with skincare?
It often comes back to sunscreen – or a lack of it. Willis says you need to use about half a teaspoon worth of sunscreen for your face, neck and ears. For an easy way to make sure you're using enough, she advises 'applying two finger lengths of sunscreen' on that area. Another common mistake is using 'trendy exfoliants like acid peels without wearing sunscreen', says Willis. If you're using products like alpha hydroxy acids or retinoids, which make your skin more sensitive to the sun, it's important to use SPF every day. Yes, even if it's raining.
Do you have to spend loads of money on skincare products?
Not necessarily, but it's about splashing out strategically. 'Get to know your ingredients so that you're investing in the right thing,' says Bunting. 'Leave-on products are often worth the investment as you'll only use an SPF that you like the texture of.' She suggests saving on your cleanser, because it's 'in contact with your skin for a short period of time and therefore isn't a good way to deliver active ingredients'. Willis agrees that you don't need to spend loads on your cleanser and moisturiser. She adds: 'When it comes to products that treat a specific skin concern, I do recommend splurging in order to get a product that will give results.'