Pivot! A guide to changing your career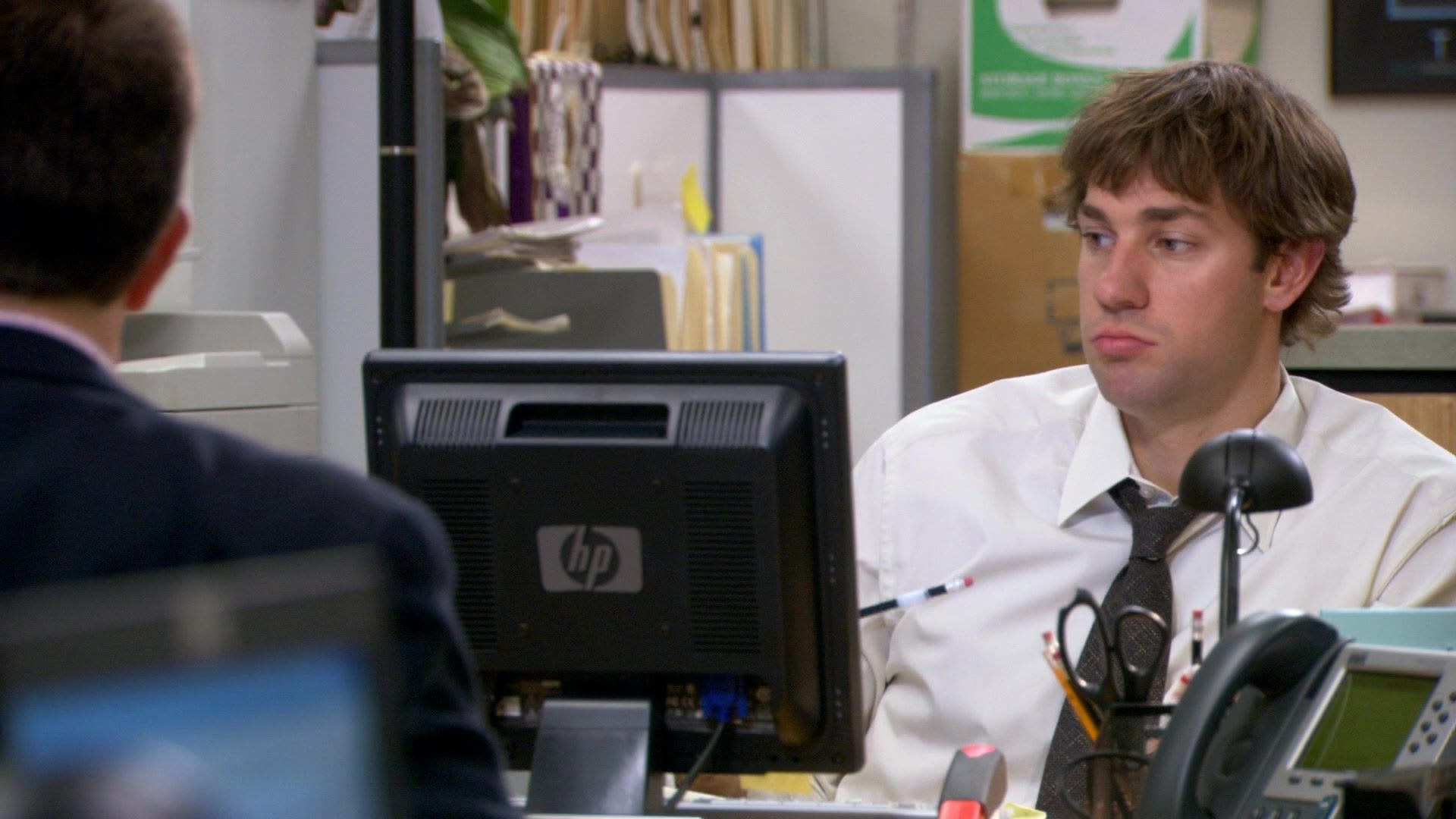 The Great Resignation, the Great Reshuffle, or Total Rethink? Here's how to take that leap
image The Office (U.S.)
words Jimmy McIntosh
In times as uncertain and economically precarious as these, you would assume most people would be craving some stability in their working life. But on the contrary, record numbers of UK workers are boldly switching career direction, often taking up employment in a completely different field. It's part of a trend that's been dubbed The Great Resignation, with almost a third of workers considering moving to a new job, and many of these confident in securing greater pay and flexibility.
According to 2019 research from the Association of Accounting Technicians (AAT), one in ten 16-24-year-olds expected to change careers at least three times in their life. But the COVID pandemic and resulting lockdowns undoubtedly forced many more to reconsider their professional life. Whether working from home and enjoying a slower pace of life, or on the frontline in a high pressure public-facing role, workers across the country began to examine their work/life balance – and many found that it needed recalibrating.
So just how do you go about changing careers? What should you look out for when embarking on a vocational volte-face? We asked some of those who've taken the professional plunge just how they went about it, and what advice they would give to anyone wanting to do the same.
DO your research
It's important to take the time to really think about what it is you actually want to do. And then, once you know what it is, thoroughly research the best ways in. Is there a company that offers work experience? Do you know anyone working in the industry who could give you advice? For Jade Mordente, a switch of career from the fashion industry to spiritual wellness had been years in the pipeline.
"I had been exploring Spirituality since my early teens and experimenting with practices like crystal healing, tarot and meditation", she says. "For years I knew I wanted to build a community and open a safe space where people could heal, but pre-pandemic life seemed to move so quickly and my job in fashion took up so much of my energy. When the pandemic happened, I was able to slow down and actually think about what I wanted from life. After just a couple of weeks of furlough, it became so clear that I really needed to pursue wellness to really feel content."
It's never been easier to access the resources you need to switch careers. Prospects offer advice and insights on starting out in a number of industries, whilst podcasts like Side Hustle Pro look at ways to turn a passion into something substantial.
If you're done your research and are fully prepared for any eventuality, you'll be able to handle the transition with ease. "Make sure you have some foundations in place. Always think of the worst case scenario (just in case) so you don't take a risk without having a plan B, C and D," she adds.
DON'T quit your job without something else lined up
It may seem like an obvious point, but in the rush to make a change it's easy to get ahead of yourself and quit before you know what it is you'll be doing. Peter Moss* worked in administration but had always had a passion for graphic design. In 2021, after a year of working from home, his company started making employees go back into the office. But his head had been turned by the later starts and greater flexibility that working from home afforded him. "I handed in my notice within a few days of going back. To waste two hours of my day commuting to a job I wasn't invested in just made no sense to me", he says. Moss began to carve out a career as a designer, but initially clients were hard to come by. He adds: "In hindsight I probably should have got a few projects lined up before quitting. I did have some money saved but that didn't last too long – luckily a really big job came in right before I completely ran out, but it was a close shave and terrible for my anxiety".
DO use the opportunity to level up
A career change allows you to add new strings to your bow. Use the switch in lanes to develop new skills: be that taking a course on your new discipline, or gaining new perspectives on life itself. Mordente "had to suddenly become business savvy", while Moss taught himself to use accounting software. "I'm really glad I did because I know now that no matter what I do in life, I'll always have that ability – and it looks great on my CV," he says.
DO take it easy on yourself
Changing careers can be stressful, so it's important to be kind to yourself. "In the early stages of making a big career change, it can feel all-consuming, so just make sure you have support and a solid self-care routine too," says Mordente. Things aren't always going to go smoothly in your new role, but any bumps in the road are all part of the learning curve. Mordente adds: "I got such a great start to my business with a lot of interest and bookings, but then real-life things happen (like getting COVID twice within two months). But there's no such thing as failure – just experience."
*Name has been changed for anonymity