Get a Drip: trying out the vitamin injection trend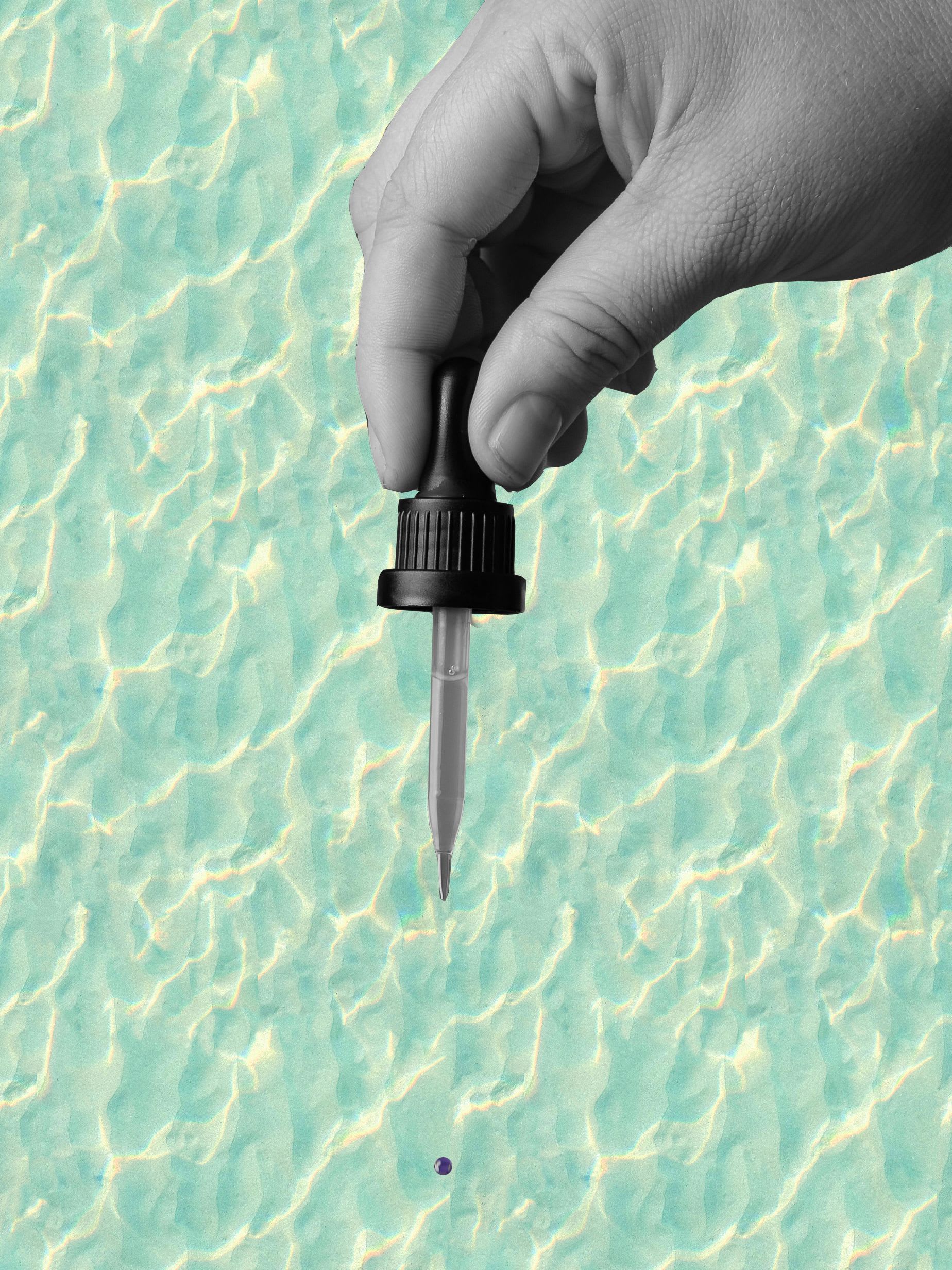 Can you really have better skin and increased energy pumped into your veins? If it works for Adele...
image Karsten Winegeart
words Stuart Brumfitt
The backstory
Origin stories don't get much more simple: founder tries something, loves it, launches his own version. That's what happened to Get a Drip (GAD) founder Richard Chambers, who had a reduced immune system after suffering complications from his Type 1 diabetes and was put on an IV Drip to improve his health. Feeling rejuvenated after every session, Chambers decided the rest of us should be able to get in on the act, so threw himself into years of research into the medical benefits of nutrients via IV and the work of vitamin drip pioneer Dr John Myer.
Then in 2017, Chambers launched his first clinic and now has 10 locations in shopping malls and mobile sites across the UK, Ireland and Holland. The clinics all use GMC registered doctors and NMC registered nurses and buy their IV nutrients from pharmacies with GMP (Good Manufacturing Processes). That's a lot of acronyms to say: this is no back alley outfit, but a fully legit healthcare provider.
As well as the intravenous drip delivering nutrients directly into your bloodstream, GAD offers intramuscular injections, or booster shots, straight into your arm.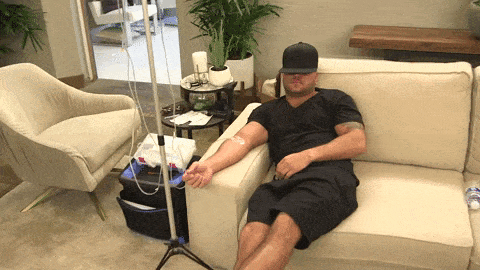 The process
Boxpark Shoreditch is the last place I'd expect to be hooked up to an IV Drip and pumped full of health-giving fluids. But here I am, trying to rejuvenate in the roadside container block that's normally about fast food, Friday night mini raves and an endless stream of dodgy start-up brands. Get A Drip have done a great job in making the space – at the junction of Bethnal Green Road and the A10 – as tranquil as possible with the plants, reclining chairs and soothing soundtrack all combining for a mellow effect.
I came here wanting a Skin Drip to try and alleviate my acne-rosacea, but the nurse who's administering my IV today says there's a clash between one of its ingredients (Glutathione) and some medication I'm on. Instead, since I'm off to the gym later that day, I opt for the Fitness Drip, which includes Basic Hydration + B Complex + 1g L-Carnitine + 1g Glutamine.
Even though I know how drips work, I turn up absent-mindedly, forgetting how medicalised this whole thing is going to feel. The nurse wheels in the metal apparatus that my bag of liquid nutrients hangs from, then inserts the cannula into my arm. I suddenly feel like an ill patient, then remember I'm just here for a lifestyle boost.
As the liquid flows in, it's a weird, cold rush feeling in your arm, but you soon adapt and then spend the next 40 minutes trying to scroll and message on your phone with one hand only. One you've sucked up all the liquid, you're unhooked and good to go.
"I feel light, elevated and energised, but genuinely can't tell if it's the drip, the coffee or the sunlit spring day"
The lowdown
My first reaction to the IV Drip: desperate for the loo. You're being pumped full of liquids, so inevitably you need to let some pass. Afterwards, I walk out into Shoreditch and head down Redchurch Street to pick up a flat white. I feel light, elevated and energised, but genuinely can't tell if it's the drip, the coffee or the sunlit spring day. Probably a combination of all three.
Get A Drip acknowledges that everyone will have a different reaction: "Many clients begin to feel the effects during therapy and results can last for up to one month. Results may vary from person to person depending on a number of health and lifestyle factors."
My nurse says the most noticeably effective of the drips is the Energy Drip, which contains B Vitamins, B12, Amino Acids and Magnesium. Predictably, energy is an easier quick fix than skin, hair or fitness, which all require a course of treatments.
I definitely feel good afterwards, although I don't notice myself bench pressing or squatting any differently down the gym. Clearly no bad thing can come from absorbing life-giving nutrients directly into your bloodstream, though. And there are plenty of keen followers here - I was lined up next to five very different people all getting their goodness fix on a Thursday afternoon. Some are members who pop in for regular shots and drips, like a sunbed shop of yesteryear, but far better for you.
The damage
From £75
Where to go: Open daily between 10AM – 6PM. Unit 4 & 5, Boxpark, Bethnal Green Rd, Shoreditch, London, E1 6GY shoreditch@getadrip.com 020 3441 9096 Alternative location available here