Vroom vroom: the fashion collab turning car scraps into couture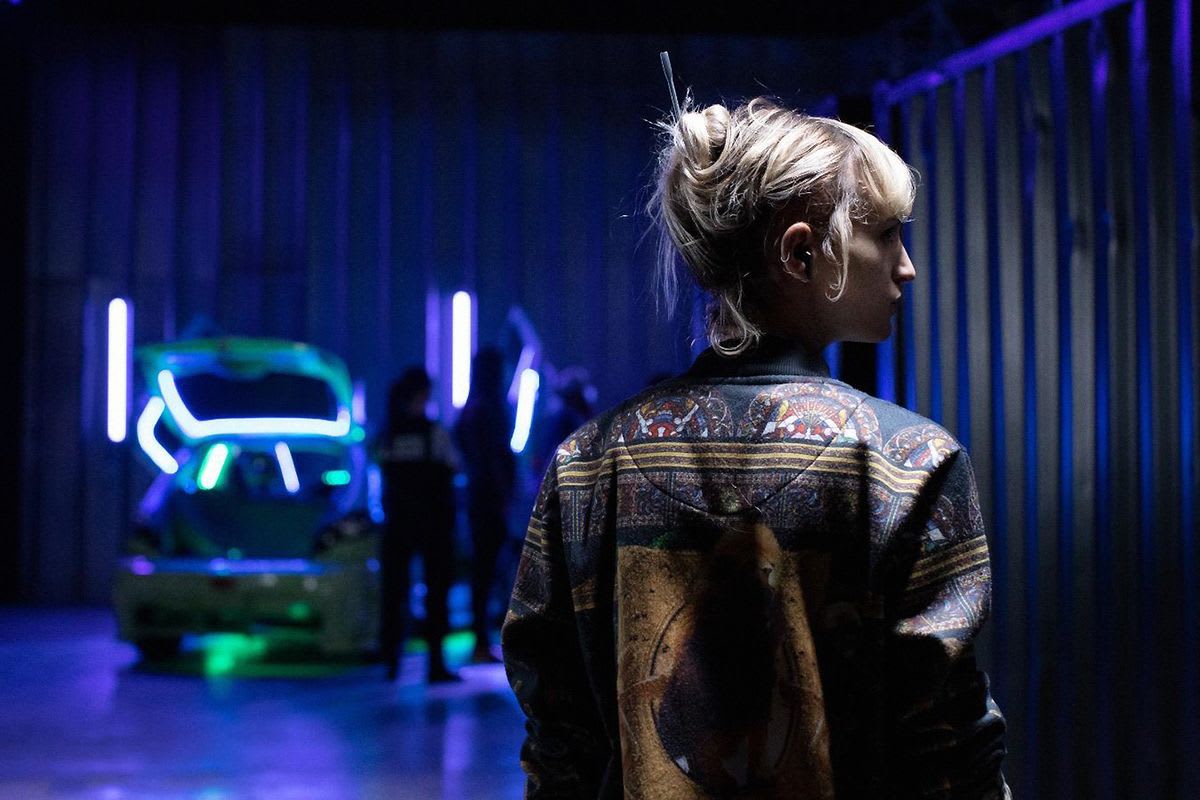 Plus Nia Archives for Nike, Telfar's inclusive new pricing and more feel good fashion news from this week
It's been yet another week of fashion industry musical chairs with Jeremy Scott exiting Moschino and GmbH's Serhat Işık and Benjamin A. Huseby stepping down from Trussardi after only two years. The past few months have a lot of us asking WTF is going on in fashion as several long-standing creative directors leave brands and unexpected replacements take place. But we're here to fill you in and the good news happening in fashion this week. From SZA's new SKIMS campaign to the first look at Mugler's H&M collab, let's get into it. Here's all the feel good fashion news for the past seven days.
Jeremy Scott's Hyundai collab turns car scraps into couture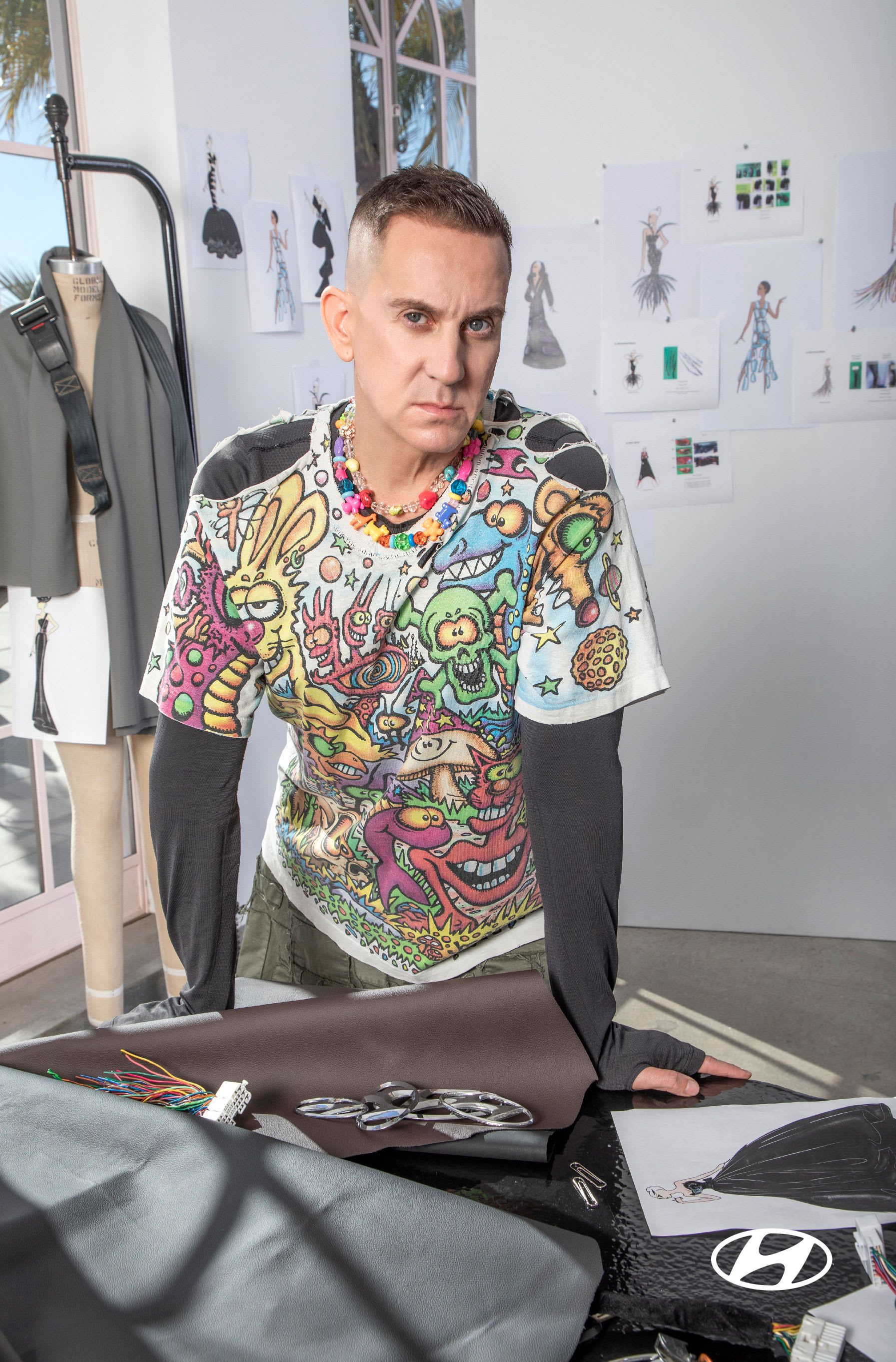 Image courtesy of Hyundai Motor
We've heard of upcycled fashion made from old clothes, deadstock and even furniture. But what about…car scraps? Jeremy Scott's new collaboration with Hyundai sees him turn old car parts into couture. It's been a big week for the designer, who stepped down from Moschino just days before announcing the upcycling partnership. With materials derived from wheels, seat belts, tail lights and wipers, it proves that just about anything can be turned into fashion, so there's really no excuse for using masses of new materials for each collection. These one-of-a-kind upcycled gowns will be on display at the 'Re:Style' exhibition in Seoul, South Korea. Strap in!
Telfar's subversive live pricing model disrupts the notion of exclusivity
you are missing out on some content here because you rejected our cookies. want to change that?
As any Telfar girlie well knows, the brand's egalitarian nature is part of its appeal. The All-American label has long been making waves in the industry, challenging fashion's exclusivity and staying true to its slogan, "Not for you – for everyone." Although it was founded by Telfar Clemens back in 2005, it wasn't until 2020 that its iconic shopping bags became stratospherically popular. The so-called Bushwick Birkin is by far the brand's best-selling product. With prices starting at $150, it's much more accessible than other popular luxury bags, but to get your hands on one you have to look out for drops in the colour you want or sign up to their occasional Bag Security Programme to purchase a made to order bag that will arrive.
This week, though, the brand entered a new chapter with the announcement of their live pricing model. Born out of a desire to remove the price barrier for participation in the brand, the new collection, dropping on 27 March at noon EST, won't feature set retail prices. Instead, the speed at which items sell will decide their price tag. Essentially, the higher the demand for an item, the lower the price, flipping the expectation that the most in-demand items have the highest price. While the clothing collection doesn't include the bags, it does feature a range of sporty hoodies, tees and sweatpants. "Telfar Live disrupts existing notions of supply and demand, scarcity and value perception," reads a press release, "proposing a new mathematics for Black cultural innovation: cool people ≠ rich people – therefore – cool clothes ≠ expensive clothes."
Bodysuits galore: first look at H&M's Mugler collab
you are missing out on some content here because you rejected our cookies. want to change that?
From Bella Hadid strutting down the runway to Dua Lipa on-stage during her 'Future Nostalgia' tour, it's no surprise that the Mugler bodysuit has built up quite the sexy reputation. And now it can be yours. While Thierry Mugler passed away in January last year, H&M's latest designer collab aims to celebrate his legacy. Indeed, the collection offers several Mugler classics and signatures, most notably the bodysuit, but also structured denim and 'M' logo belts. The body-skimming, geometric silhouettes speak to Mugler's defining traits. Founded by Thierry himself in the 1970s, the French label quickly built a cult following thanks to their theatrical runway moments and celebrity collaborations with David Bowie, Grace Jones, George Michael and more. Now, the H&M collab is a chance to get your hands on a piece of that history. The collection will be available in select stores and online on 11 May 2023.
More Joy! More Disco!
you are missing out on some content here because you rejected our cookies. want to change that?
Sex, joy, disco. Christopher Kane's More Joy is a celebration of everything that feels good. And does anything feel better than a classic British Bank Holiday bash? We thought not. To kick off the Easter weekend, More Joy is taking over Koko Camden on Thursday 6 April. The disco extravaganza will include sets from DJs Joshua James, Josh Caffé, Jonjo Jury and Grace Sands. Tickets have sold out already, but you can still enter a competition to win a ticket and a plus one. Find details on how to enter here.
Nia Archives and Nike celebrate London's music scene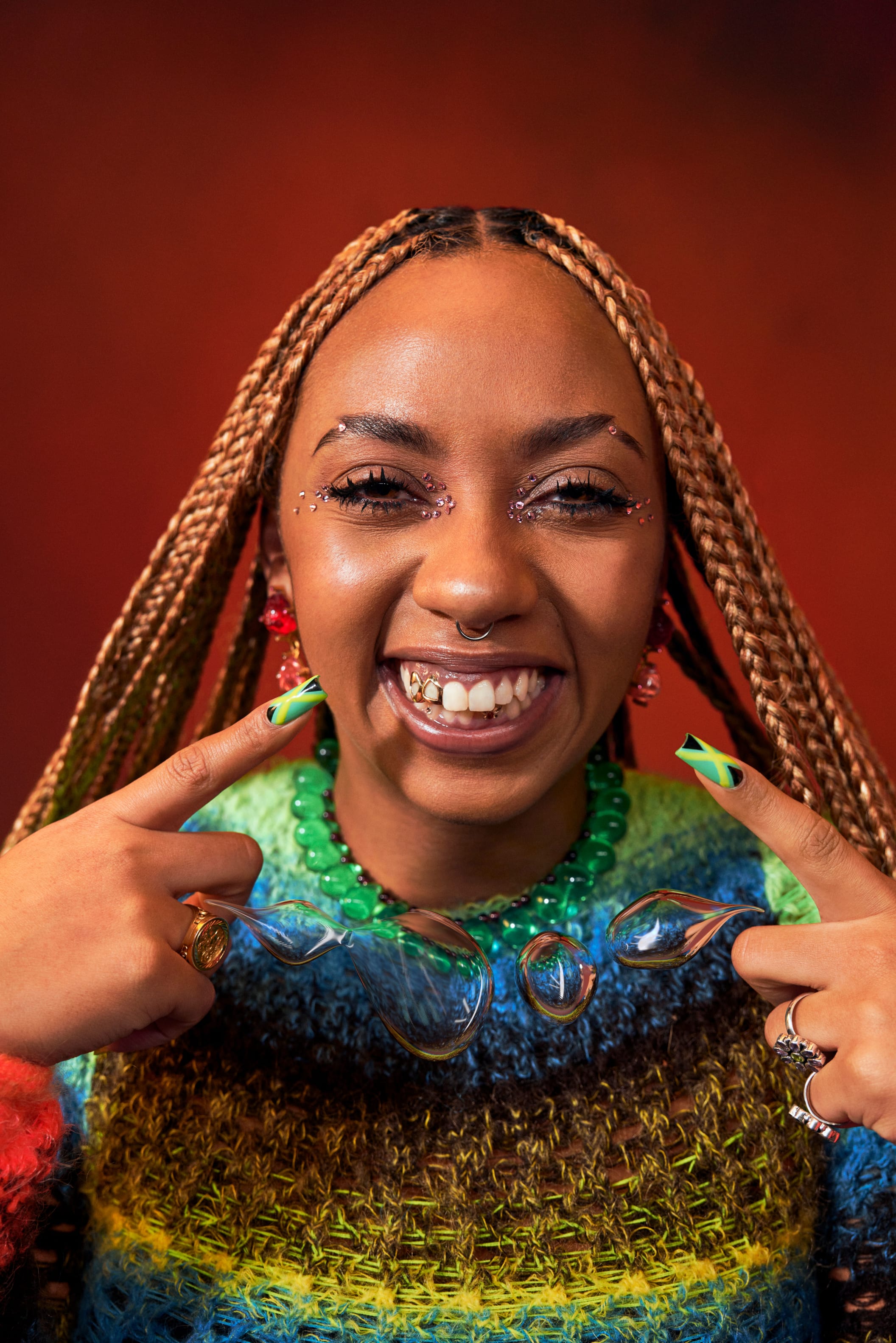 Image courtesy of Nike
To bring the frenetic energy of London's vibrant music scene to their Air Max Pulse campaign, Nike recruited breakthrough artists Nia Archives and Jeshi to translate their vision. The feel good campaign celebrates the new Air Max Pulse silhouette, available from 26 March. With a bold, clean silhouette, the new style is inspired by the capital's brutalist architecture and comfy enough to dance all night long in. What's not to love?
SZA's sexy SKIMS campaign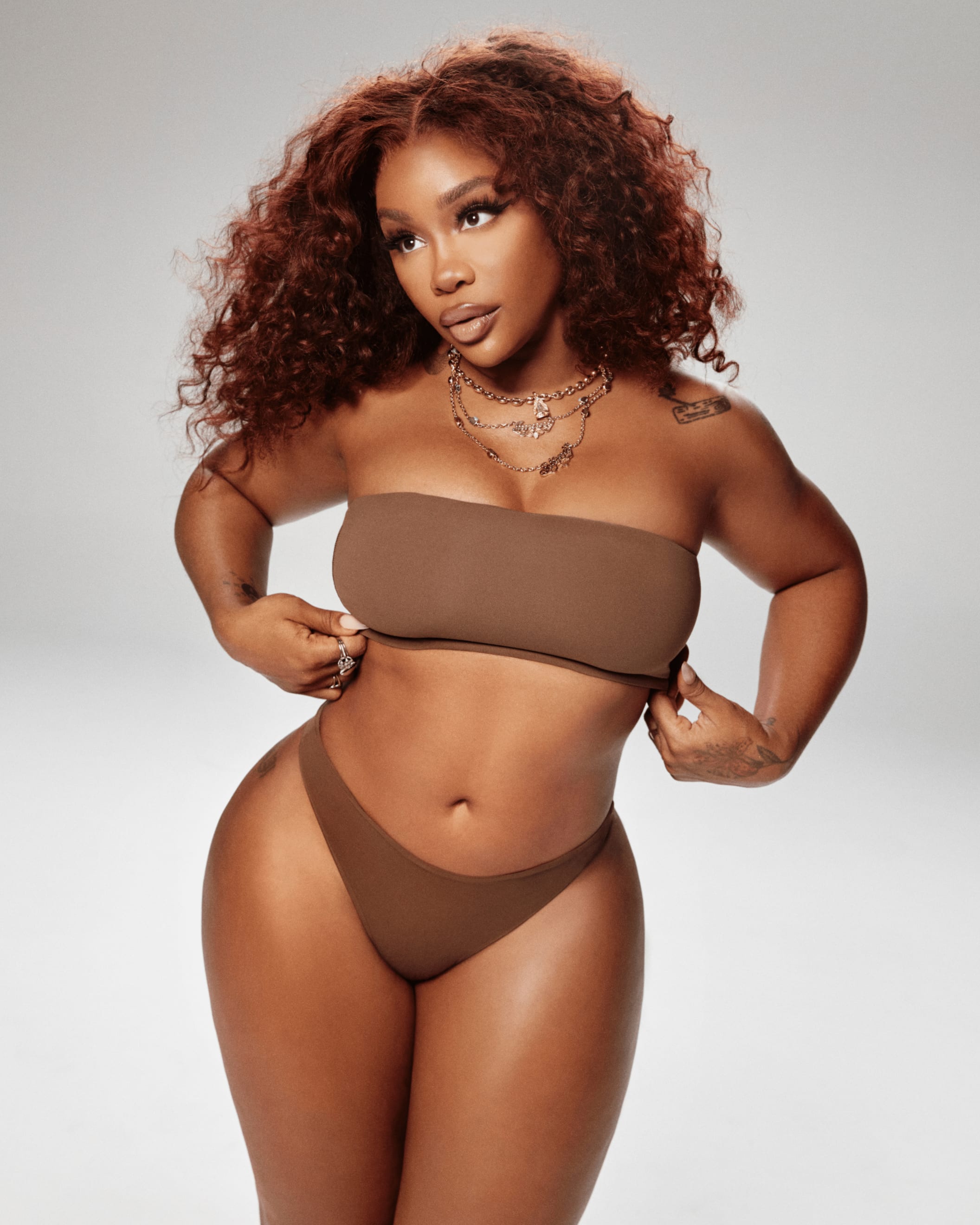 We already know SZA is a loungewear style icon. The Grammy-winning artist's cosy, relatable 'fits prove that dressing down can still look hot af. So when she was announced as the new face of Kim Kardashian's shapewear brand, it made perfect sense. For the Fits Everybody campaign, SZA stuns in an array of soft, neutral underwear sets. The range includes comfy everyday undies designed for every body, available in sizes XXS to 4XL. Check it out on the SKIMS website.
Fashion meets fitness at Saul Nash's Equinox workout class
you are missing out on some content here because you rejected our cookies. want to change that?
Saul Nash isn't only one of London's most exciting menswear designers. He's also a movement director and choreographer so he knows a thing or two about how clothes move with the body. His latest collaboration with luxury fitness company Equinox takes this expertise and applies it to a series of functional activewear pieces designed with movement in mind. He's also launched an exclusive fitness class, 'Saul Nash: Creativity In Movement', available at select Equinox clubs.
Adidas TERREX, Wiggle and the Muslim Hikers release first sports prayer mat
you are missing out on some content here because you rejected our cookies. want to change that?
Hiking might seem like an accessible activity, given that it takes place largely on freely accessible public grounds, but it's not always the most welcoming to everyone. Outdoor-focused Adidas TERREX have partnered with sports retailer Wiggle and hiking group Muslim Hikers to launch the first ever prayer mat designed with outdoor use in mind. With practising Muslims praying five times a day, going for a long hike will inevitably coincide with some of that prayer time. The lightweight, waterproof mat allows them to pray comfortably no matter how remote the area or rough the terrain. The mats feature traditional Islamic art and the collab also involved installing signs that point to the direction of Mecca on popular British hiking routes. One hundred mats will be donated to the Muslim Hikers organisation and further mats will be available to purchase from Wiggle for £20.
Aaron Esh,Luar and Paulino Russo among LVMH Prize finalists
you are missing out on some content here because you rejected our cookies. want to change that?
The LVMH Prize is one of the fashion industry's most prestigious awards. It's open to designers under 40 who have produced at least two collections and the winner receives €300,000, plus a year of mentorship from LVMH and its network. Past recipients have included Wales Bonner, Marine Serre and Jacquemus as well as a special 2020 edition which saw all eight finalists – including Ahluwalia, Chopova Lowena and Peter Do – split the prize money. This year's nine shortlisted designers, announced earlier today are: Bettter by Julie Pelipas from Ukraine, Burc Akyol from France, Luar by Raul Lopez from the United States, Setchu by Satoshi Kuwata from Japan, Diotima by Rachel Scott from Jamaica, Magliano by Luca Magliano from Italy, Aaron Esh from the United Kingdom, Paolina Russo by Paulina Russo and Lucile Guilmard from Canada and France, and Quira by Veronica Leoni from Italy. The winner of the LVMH Prize and the Karl Lagerfeld Prize will be announced later this year.