Everything Everywhere All at Once props are being auctioned for Asian mental health charity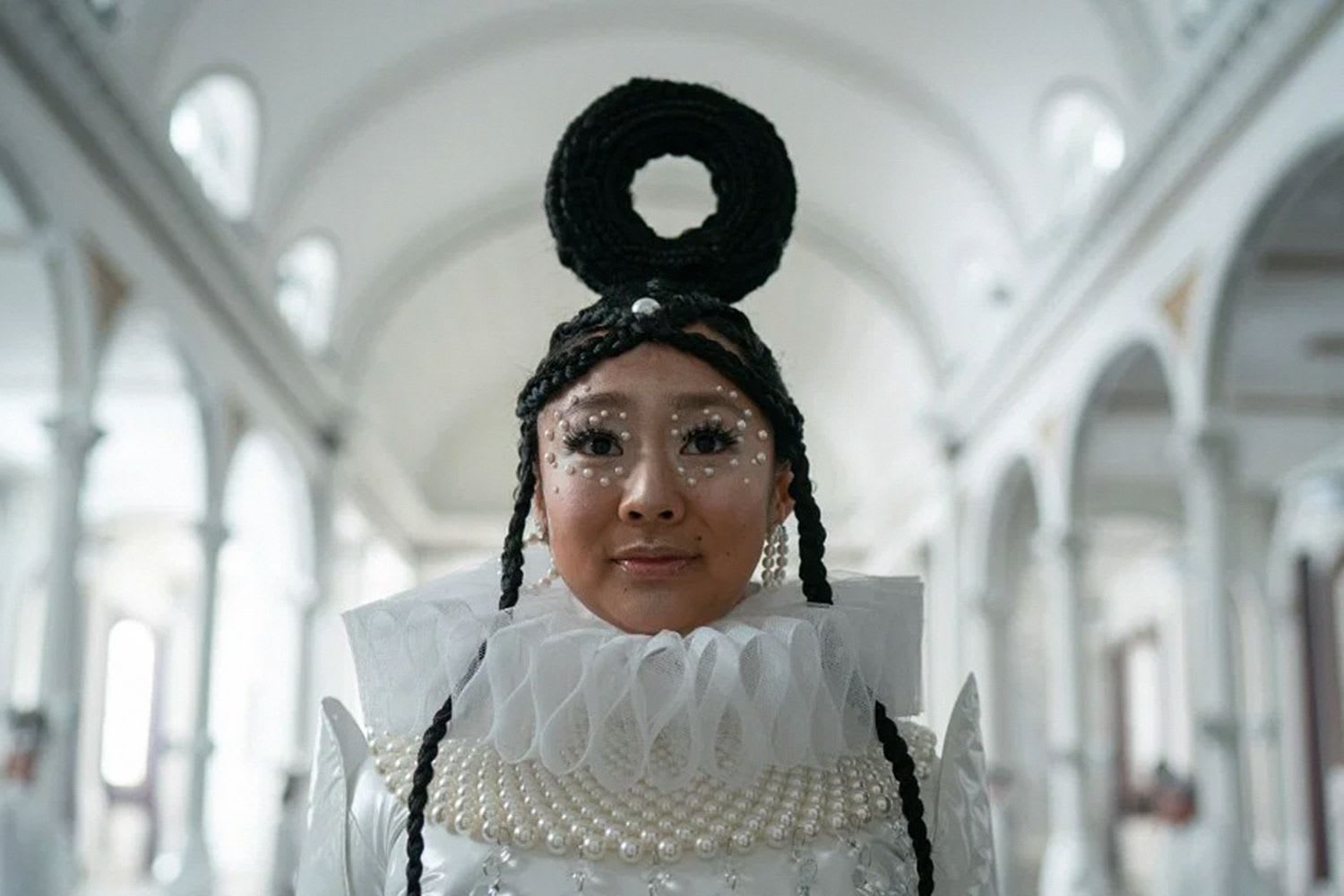 A24 is selling 43 props and costumes from the critically-acclaimed film
image Everything Everywhere All At Once/A24
words Megan Wallace
In case you somehow missed it, Everything Everywhere All at Once has emerged as one of the definitive movies of the past year – and probably this decade. Directed by Daniel Kwan and Daniel Scheinert (The Daniels), the film's blend of sci-fi, action and family drama garnered a whopping 11 Academy Award nominations and emerged as the highest-grossing film ever on the books of cult film producer A24.
Starring Michelle Yeoh as a Chinese-American woman whose troubles with the IRS unwittingly open a door to a million different universes and a fight against arch-villain Jobu Tupaki (Stephanie Hsu) - all set against the backdrop of her strained relationship with her father, disintegrating marriage, financial troubles and struggle to understand her queer and potentially depressed daughter.
The film has been praised for its surrealistic humour and inventive special effects but a freshly announced initiative from A24 is set to ensure that its legacy continues far beyond the movie world. Specifically, A24 has announced that 43 props and costumes from the set will be auctioned off – including the movie's infamous sausage fingers, Jobu's Temple Verse and Elvis, costumes a googley-eyed rock (you know the one) and the adorable racoon chef Raccacoonie.
All of the proceeds from the sale of these items will go to three charities, with items split into specific lots. The Laundry and Tax auction (featuring items related to the IRS office and laundromat in the film) will benefit the Laundry Workers Center: a charity which aims to combat issues facing low-income communities in the laundry, warehouse, and food service industries in NYC and New Jersey, such as landlord negligence, wage theft, and hazardous and exploitative working conditions.
The In Another Life lot benefits the Transgender Law Centre, the largest trans-led organisation of its kind in the US which aims to changes law, policy, and attitudes to protect and advance the rights of trans and gender diverse individuals.
Lastly, revenue from the sale of Mementos from the Multiverse items – which include some of the film's best-known props –will go towards the Asian Mental Health Project. Founded in 2019 by Carrie Zhang, this charity supports the Asian, Pacific Islander, Desi American (APIDA) community and aims to help destigmatise topics of mental health, make mental healthcare more accessible and provide tangible mental health resources.
Want to buy your own piece of movie history? A24 mega fan? Or simply want to give back to a good cause? You can browse the EEAAO costume and prop auction here.