Cat Burns chats autism, romance and the power of logic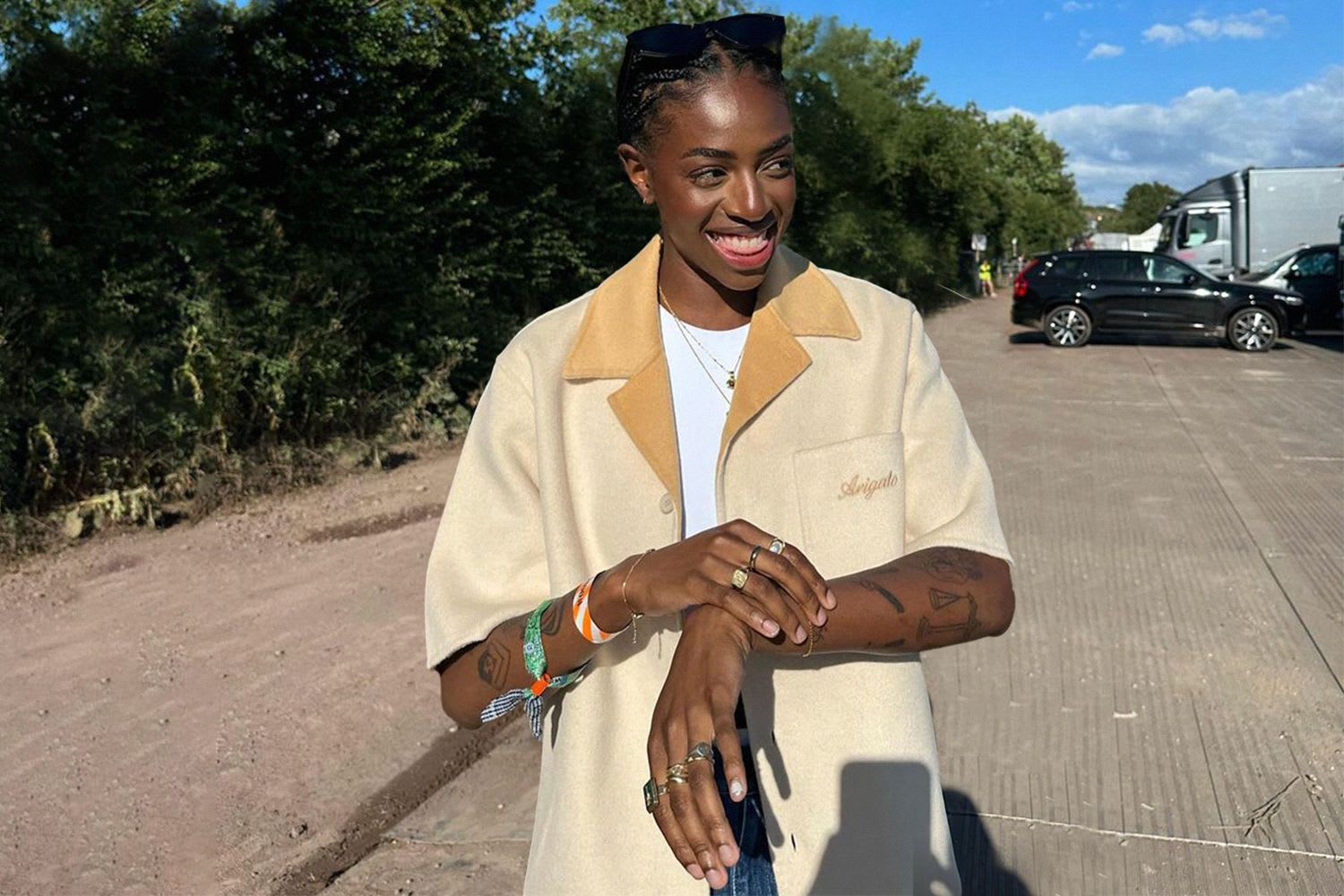 South London's freshest pop sensation answers woo's questions
image Cat Burns / Instagram
words Rhys Thomas
Cat Burns has been busy! She's currently travelling the world supporting Ed Sheeran, has been wrapping up vocals for her debut album and most recently, played Glastonbury. woo speaks with the 23-year-old south Londoner today, the second she arrives home from the studio. "I've just been finishing off vocals for a song" Burns says, standing in a room that looks like a walk-in wardrobe, the backdrop is shelves filled with sneakers.
"Glastonbury was really good. I was very surprised with the number of people that were in the tent. Festivals can be very hit and miss, you don't know who's there for your set and it can be hard to see everyone you want to watch, so it was very nice to see the amount of people that came up to see me." Cat says. Humility is a constant when speaking to Cat, but this makes sense. Since her breakout single "Go" which came out in 2020, Cat's been propelled from busking near the Southbank Center - "because I needed money and needed it quickly" she says - to pop stardom.
When she's not working on the soon-to-be released album and performing, Cat Burns is at the cinema, she's big into the Marvel Cinematic Universe. Cat also likes baking. If she could bake a cupcake (a favourite of hers) for any Marvel character, she would probably bake Spider-Man a "boring" vanilla sponge cake. "I really like vanilla sponge cake, I'm just a plain girl – I don't even like the buttercream icing really. And I just feel like he would be polite if he didn't want it. He would still take it."
Because of course you were wondering! We spent the rest of our time with the platinum-selling singer from Streatham firing equally hard-hitting questions her way. Here's how it went.
you are missing out on some content here because you rejected our cookies. want to change that?
Would you say you're more logical or creative?
I think my autism makes me logical, I'm very black and white in how I see things. Especially with things like social and morality. I'm creative of course, but I think more logically.
Would you say that's an asset as a musician?
Yes. I think it helps me clearly see what I should do next - how to finish songs and get things over the line. I think my logical-ness helps me to stay humble too, grounded.
What were you like at school?
I was very quiet, and a goody two-shoes. I liked rules and stuck by them. When it came to things that I enjoyed, basketball or singing, I excelled. But I was still very quiet unless I was around the right people, then I could be loud and crazy.
What's the biggest adventure you've been on?
Probably my career and navigating it in the last year and a half. A smaller one would be the holiday I went on in Jamaica a couple weeks ago with my family. We climbed up Dunn's River Falls, that was a fun adventure. I'm a family person.
Am I romantic... I feel like my girlfriend would say I can be? But no, I think my girlfriend's more romantic than me. I'm gonna say I'm kinda romantic.
Yeah, and I prefer texting.
you are missing out on some content here because you rejected our cookies. want to change that?
Do you believe in destiny?
I don't know if I do. I agree with destiny and purpose to an extent but I feel like it's a very first world mentality to have. I think keeping open to learning as you go through life will help you reach or wherever you're meant to reach.
Are you a planner or more spontaneous?
I am absolutely a planner. I do like spontaneity sometimes, with my friends I'll maybe be more spontaneous. But generally I'm a planner - like if I'm meant to see somebody this day, and they ask to see me sooner than the day I planned, I get a bit stressed because I'm like... that's not part of the plan that I had! Definitely a planner.
What's on your moodboard for the future?
My main goal is to get my album out. Otherwise, just personal growth really. Feeling happy and content personally, and feeling like I'm growing emotionally as well. I do a lot of research, journalling, I try to create more moments of slowness.
What's the last book you read?
An Adult with an Autism Diagnosis by Gillan Drew. My girlfriend gave it to me for my birthday. It's a really interesting book that explains the autistic brain and how it's neurologically different. And it speaks about how neurodivergent people have to bend and contort themselves to fit within a neurotypical world. But neurotypicals don't do the same for us.
When I'm not doing music, which is often all I am doing at the moment, I am... chill hard. I like to chill. I like to work but I also like to relax and decompress. I decompress by watching films (I am always at the cinema), binge watching a TV series, or baking.
What's one moment that changed your perspective on life?What's one moment that changed your perspective on life?
My autism diagnosis. I think that was when I started to look at life and my life in a completely different way. I started unpacking the experiences that I had in my life and how I would like to live my life in the future. I learned how to work with my brain.
Cat Burns features on "Be Who You Are (Real Magic)" the inaugural song from COKE STUDIO™ - a disruptive global music platform that brings emerging and breakthrough artists from all corners of the world together, alongside Camilo, NewJeans, and J.I.D.