clit sucker toys that feel *just* like oral sex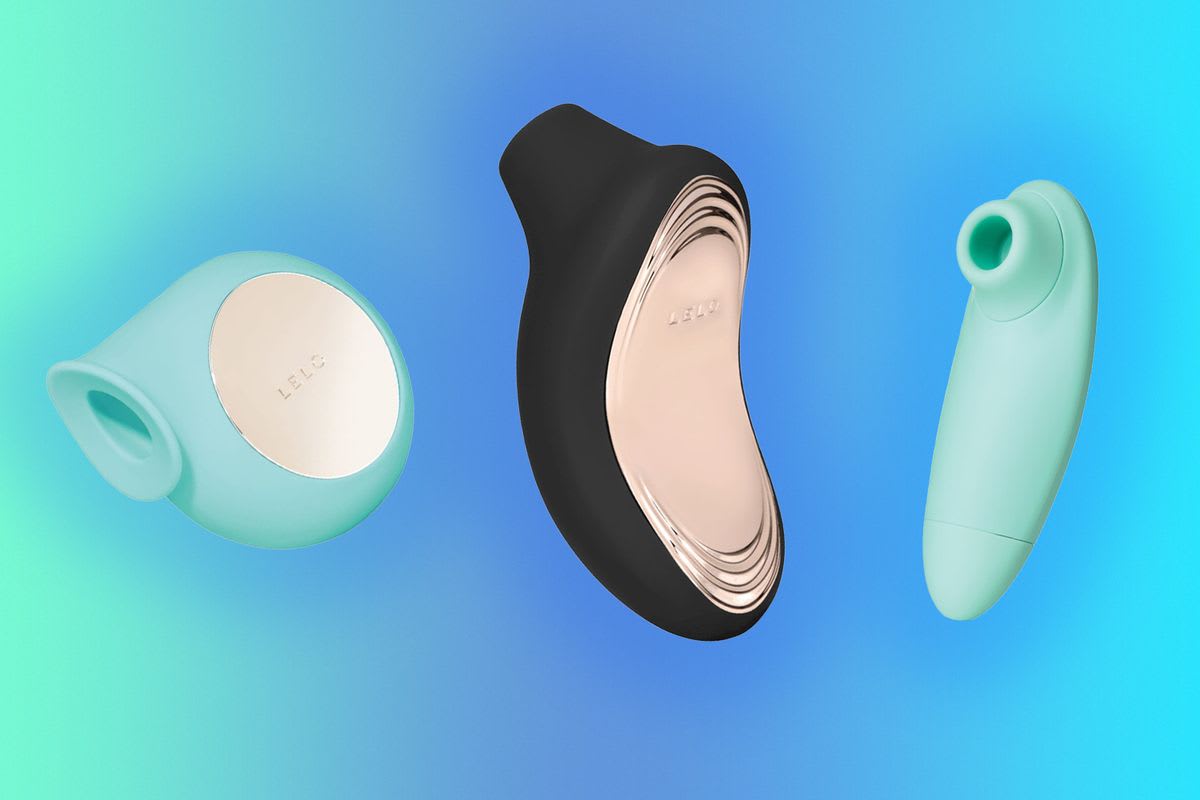 Oral sex toys send delicious pressure waves over your clit and vulva: here are some of our faves
image Team Woo
words Megan Wallace
Got a vulva? Love getting head? Turns out, you're not alone. Building on the obvious that for a lot of people, oral sex feels really, really good, there's actually a whole range of sex toys dedicated to replicating the feeling of being eaten out. Called 'oral sex toys' or 'clit suckers', these gadgets employ pressure waves across your clitoris and vulva for a deeper stimulation.
Unlike vibrators - which have a buzzier sensation and can cause numbness over the course of a session, preventing multiple orgasms - oral sex toys are better at alternating pressure, mimicking the switchy rhythms and alternating force of a partner's tongue. It's worth pointing out, however, that while a tongue can easily slip in and out of you, most oral sex toys are exclusively intended for external use unless they come with an internal attachment, such as a targeted end for G-spot stimulation.
When shopping for your very own oral sex toy, you'll want to check a number of key criteria beyond the obvious number of speeds and settings. Firstly, what is it made from? Avoid anything that doesn't describe itself as "premium", "body safe" or made from "medical grade" silicone are a no no. Some toys are made from nasty, unregulated plastics that you'll want to swerve.
Secondly, is your oral sex toy rechargeable? In the olden days, most sex toys were battery operated which was finicky at best and profoundly unsexy at worst. Some toys, especially wands, were even mains-operated(!). So double check your toy is rechargeable and check how long it lasts on a full charge.
Finally, is your toy fully waterproof and submersible in water? If you like playing with your toys in the bath or shower (or would at least like the option) this is a non-negotiable.
FYI: one thing that clit suckers can't replicate about oral sex is the warm, wet nature of a human mouth so you might want to stock up on lube before you get down to business.
Products are selected independently by our editors from the woo online store, a carefully curated platform for feel good fashion, beauty, wellness and lifestyle, as well as externally. Items on sale are subject to change pending stock availability. Discover more here.