Best male sex toys for mind-blowing orgasms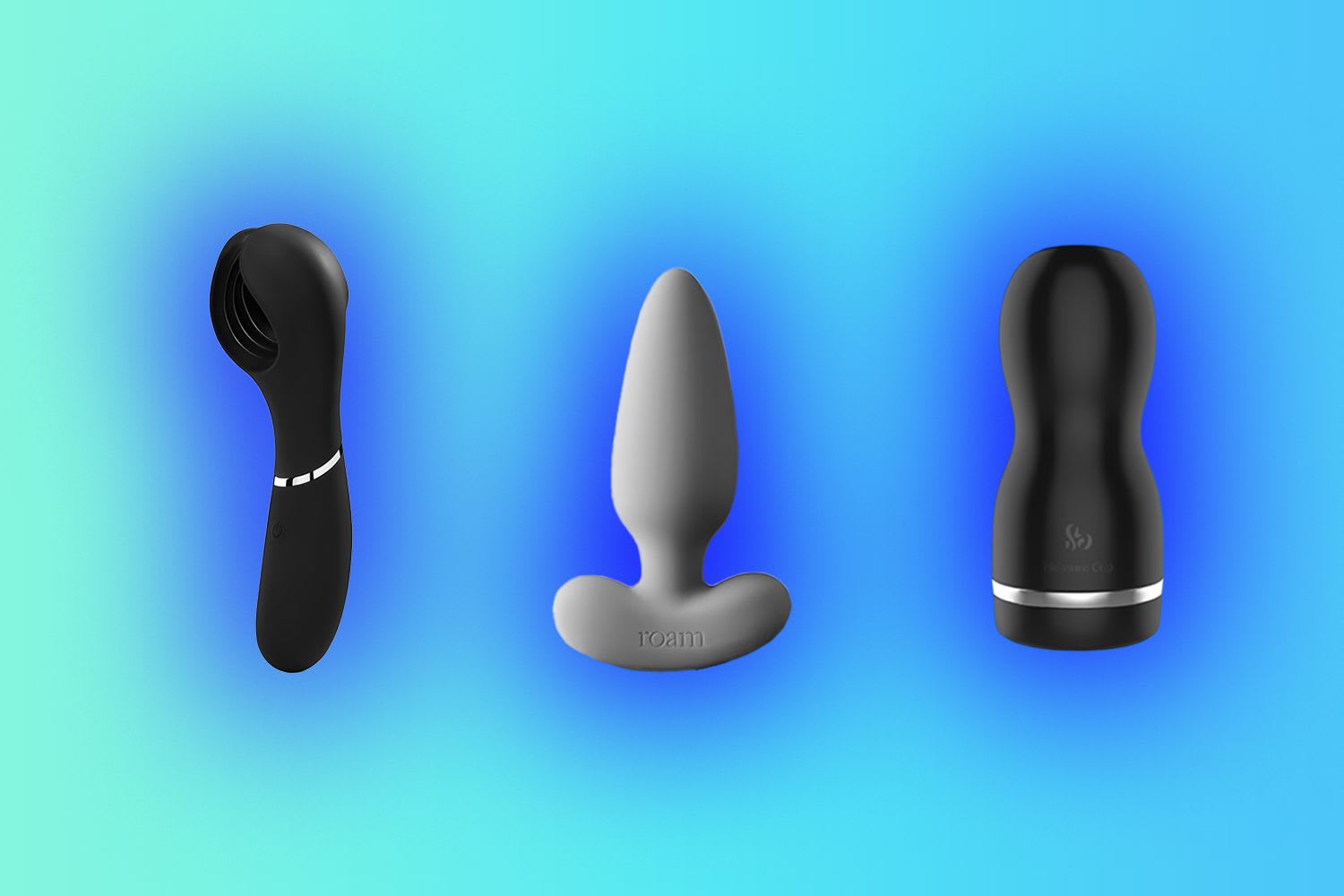 Whether it's cock rings or prostate massagers, there's plenty of toys to choose from
The sexual wellness industry puts a huge emphasis on sex toys for women and people with vulvas - but there's also plenty of sex toys for men and penis-havers. From cock rings that promote harder, longer-lasting erections to prostate massagers which give you a full-body climax (rather than the great, but not as amazing, nature of penile orgasms) or masturbation sleeves which give you an extra luxurious wank, there are plenty of gadgets to play with.
And while sex toys can be a great accessory to partnered sex or a solo session, they can also be a major boost to your sexual well-being. In fact, a paper published in the Fertility and Sterility journal has pointed to the role that vibrators can play in combatting sensitivity loss to the penis when applied to the penis glans aka the tip.
But don't get carried away: there are some important ground rules to be aware of. Most sleeves or anal toys — which includes prostate massagers as well as butt plugs — work best with a dash of water-based lube (silicon-based lubricant can degrade and damage silicone toys) and you should be careful to clean sex toys after each use to prevent bacterial build-up.
To give your toys a spring clean, you can opt for at least 20 seconds of mild antibacterial soap and hot water or you can use a specially-designed toy cleaner such as this So Divine antibacterial sex toy cleaning spray. Cleaning sex toys is especially important if you're using them with multiple partners, and you may also want to place a condom over any anal toys as a safer sex measure to avoid the potential exchange of STIs.
Now you have all that info, it's time to get down to business. Without further ado, here are the best male sex toys to add to cart now.