Everything to pack in the beach bag this summer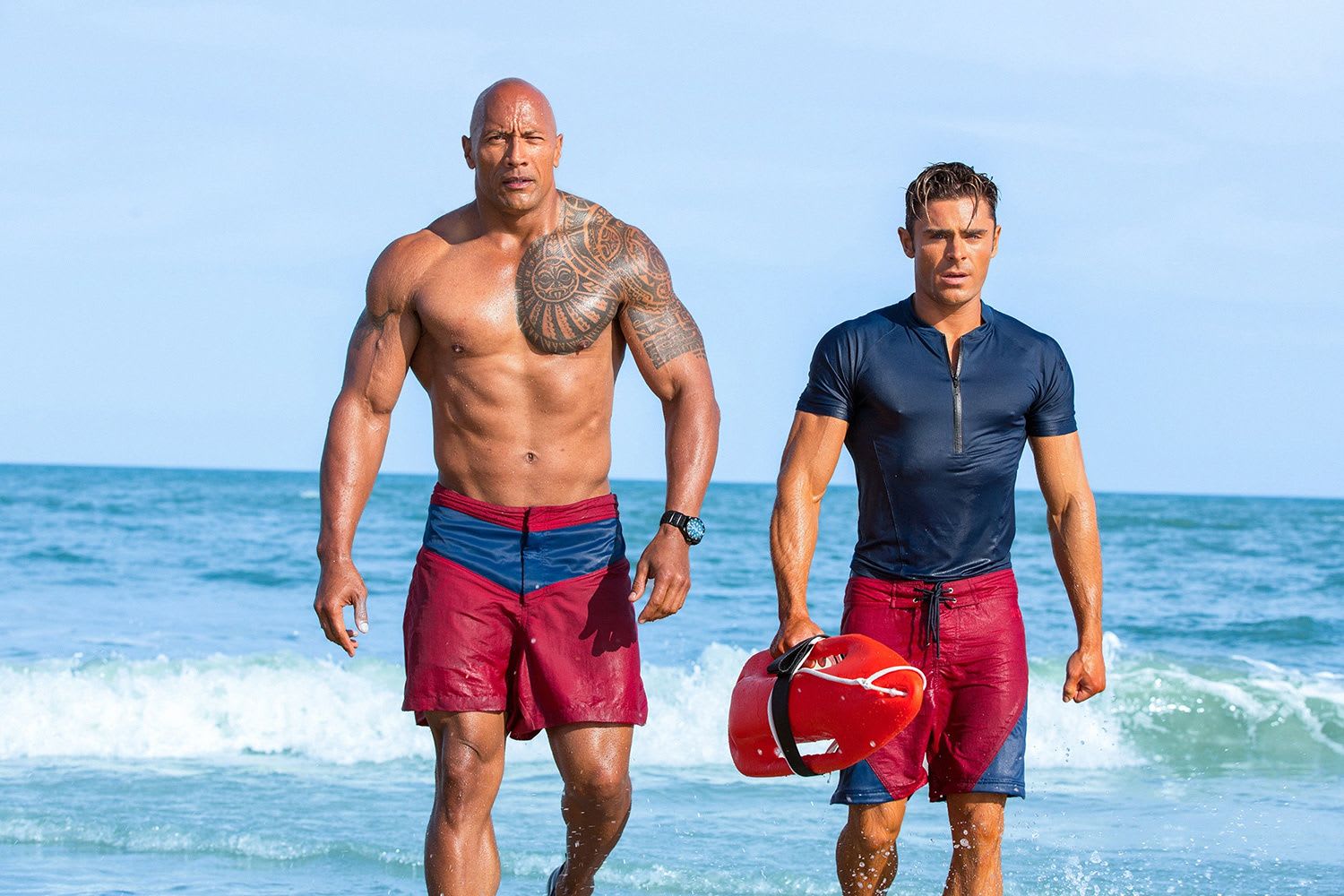 From warm bass to cool caps, here's how to perfect your beach trip this summer
image Baywatch 2017 / Paramount Pictures
words Rhys Thomas
Uh, let's go to the beach-each, let's go get a wave, as Nicki Minaj said like eleven years ago. You know you want to. It's summer time. The sun is (sometimes) shining and while you've spent plenty of time in parks, perhaps the call of some sea air and sand is finally too much and you just have to go?! Well great, do it!
Beaches are wonderful at any time of year, in the same way ice cream can be enjoyed while barefoot on the sand or tucked up in bed watching a rerun of Girls. And it's good for us, too! In many ways. For instance, former mental health and wellbeing charity Sea Sanctuary has reported on the benefits of how staring out to sea can induce a; "mild meditative state. The colour blue is associated with feelings of calm and peace and listening to the ebb and flow of waves and the swell of the sea naturally soothes and relaxes the brain".
Pretty good, but there's more! Salty air is said to contain negative ions, which is the same sorts of benefits that people claim to get from grounding (or going barefoot, for us normies). You know how you feel sleepy from the beach too? Yeah that's also the clever salt air (it's a good thing, you'll sleep better after the beach, assuming you're not crazy sunburned, SPF please!). Plus you know, the myriad benefits of sunlight. And even walking on the sand is a good bit of subtle resistance training.
But of course, the beach is generally associated with summertime, so we've packed this particular beach bag with that in mind. From booming speakers to chic shades, it's all here, expertly curated by woo and including brands like Haeckels, Bang & Olufsen, Loewe, and many more. Oh, and if you want a good book to read as you splay on the sand, look here. Anyway, let's get into that bag!
Products are selected independently by our editors from the woo online store, a carefully curated platform for feel good fashion, beauty, wellness and lifestyle, as well as externally. Items on sale are subject to change pending stock availability. Discover more here.