12 BookTok summer reads to be the coolest person at the beach
The best new BookTok books to read in the sun
As August slips away it's time to make the most of the last sunny days of the season. If you find yourself at a loose end on a hot day, you could stay inside sulking and overheating in your flat, or you could slip a BookTok-recommended hot girl book into your hot girl tote bag and go have your main character moment in the park.
Thanks to BookTok, TikTok's literary community focused on discussing, reviewing and recommending books, you'll find endless recommendations literally at your fingertips. Maybe you've got a holiday coming up and need a beach read to flick through as you sip bottomless piña coladas. Or a long train journey where you don't want to be alone with your thoughts.
Advertisement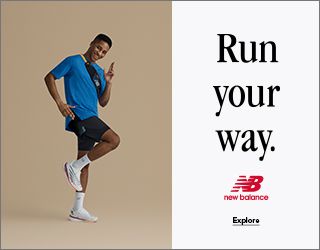 We all know how scarily specific TikTok's algorithm can be, so if a book is recommended on your FYP, there's a high chance you might like it. And there's something for everyone, from the romance obsessives to historical fiction buffs to classical literature babes. Some of BookTok's favourite authors have released brand new novels this year: Taylor Jenkins Reid's Carrie Soto is Back, Ottessa Moshfegh's Lapvona, Emily Henry's Book Lovers, Elif Batuman's Either/Or. Disappear into the enthralling worlds of tennis champions, medieval fiefdom and literary lovers.
From solo park dates to beach hols to long-haul flights, summer hands out endless opportunities to get lost in a good book – and to snap some cute pics of your current read next to your iced coffee/cocktail for the 'gram. Stay on top of this season's conversation-starting books with our list of 2022's hottest BookTok reads.
CARRIE SOTO IS BACK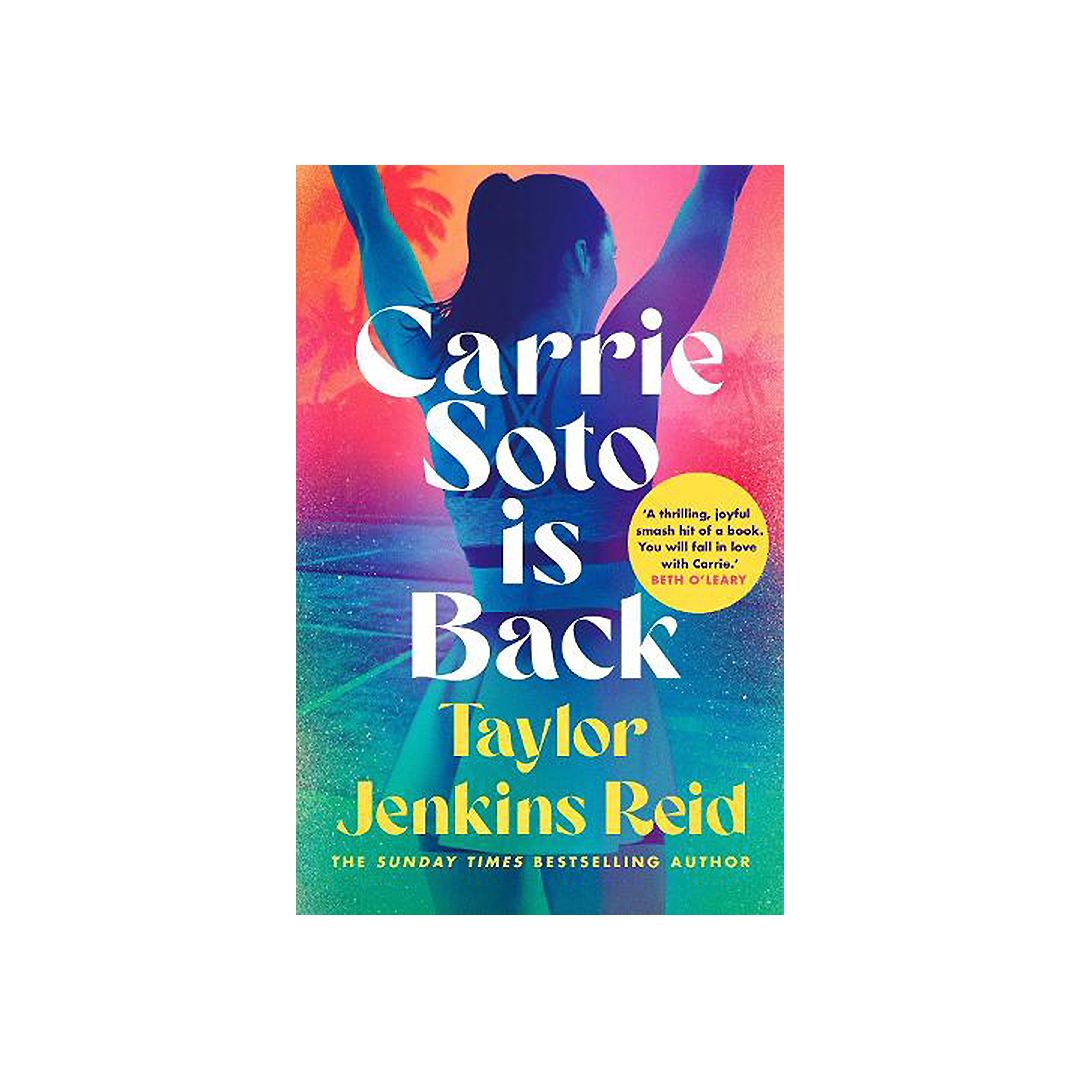 Taylor Jenkins Reid
Waterstones
£ 16.99
Taylor Jenkins Reid is back! Her juicy celebrity storytelling has given us access to the private lives of fictional Old Hollywood actresses ('The Seven Husbands of Evelyn Hugo') and 70s rock bands ('Daisy Jones & The Six'.) This summer she turns her focus to professional tennis, telling the story of fictional retired champion Carrie Soto who, at her peak, was the best player in the world. The book follows 37-year-old Carrie as she decides to come out of retirement to try and reclaim her title, an addictive tale exploring sexism in sports, ageing, relationships and the sacrifices we make for success. The perfect beach page-turner.
HONEY & SPICE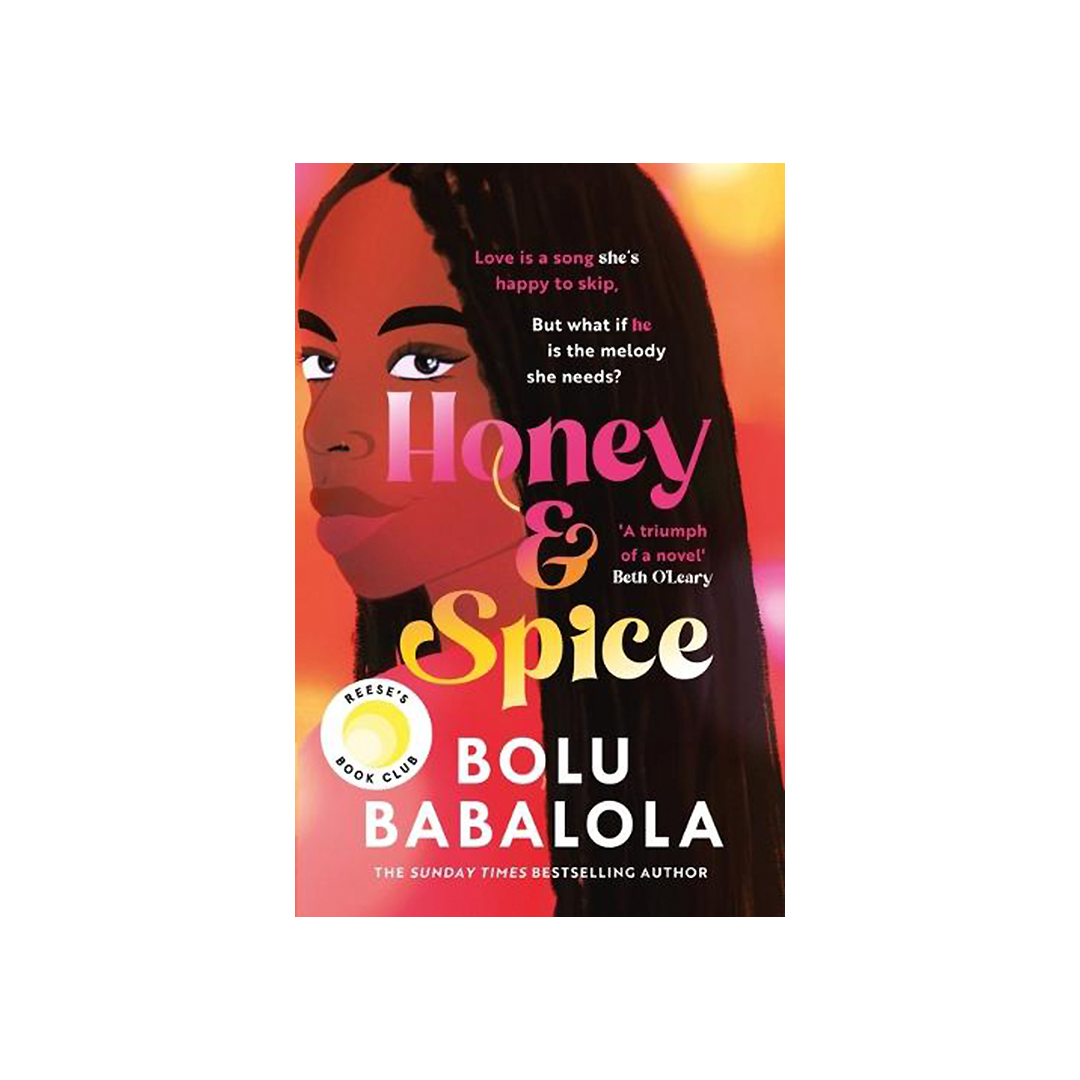 Bolu Babalola
Waterstones
£ 14.99
Bolu Babalola's 'Honey & Spice' is the laugh-out-loud romantic comedy you need this summer. Set at fictional Whitehall University, it follows the love life of Kiki Banjo, the host of a popular student radio show about relationships. Kiki advises the women of the university's Afro-Caribbean Society on how to avoid situationships, players and heartbreak. But when she gets involved in a fake relationship with the man she publicly denounces as "The Wasteman of Whitehall", she discovers that relationships can be more complicated than she'd thought. This hilarious romance novel is a sparkling summer read.
EITHER/OR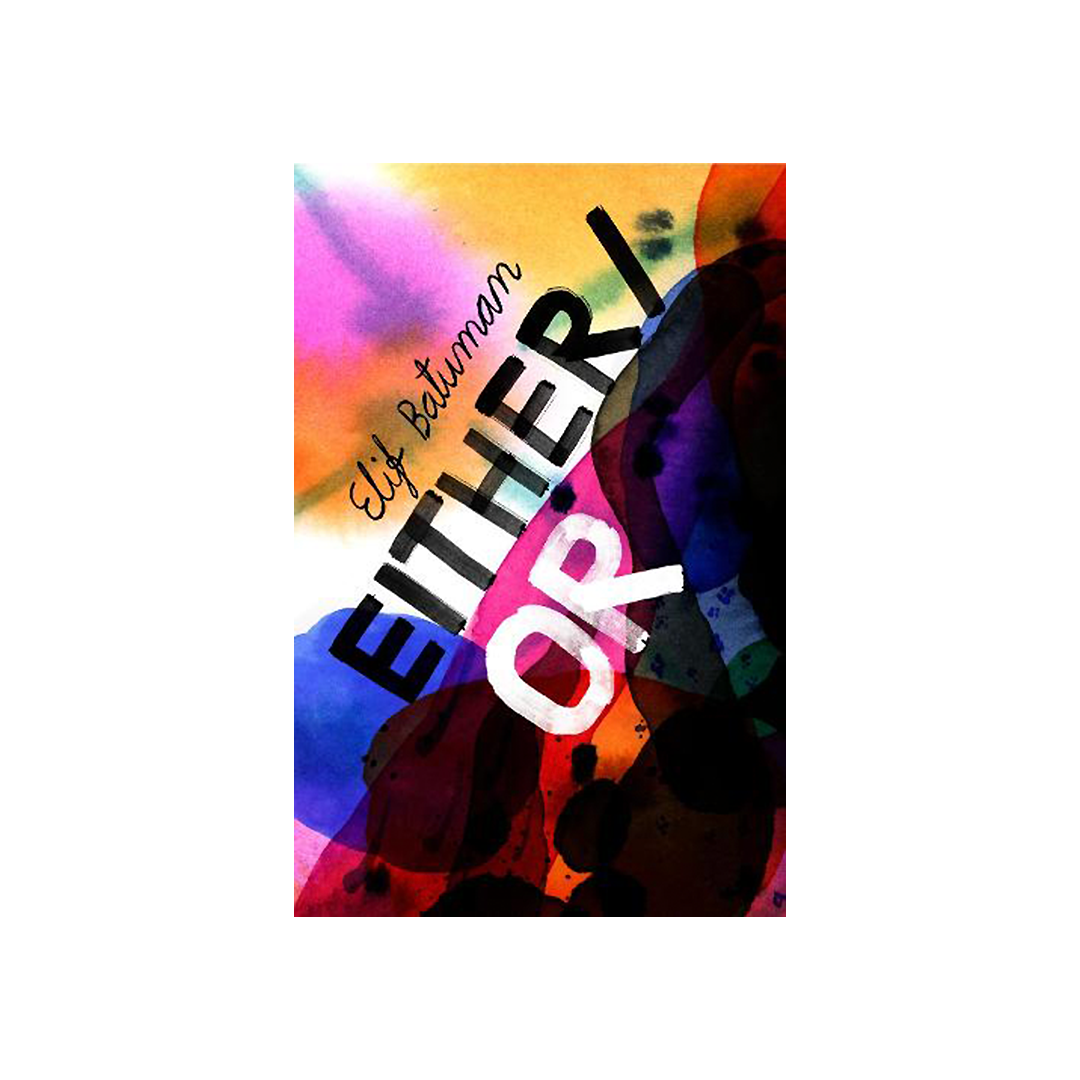 Elif Batuman
Waterstones
£ 14.99
"There was something about crying so much, the way it made my body so limp and hot and shuddering, that made me feel closer to sex," says the protagonist of Elif Batuman's coming-of-age sequel 'Either/Or'. Yep, this one's for the sad girls. The novel continues the story of second generation immigrant Salim from Batuman's acclaimed debut 'The Idiot' as she navigates the trials and tribulations of sophomore life at Harvard University in 1996. Salim wants her life to be as interesting as a novel, but an exciting life sometimes comes at a cost.
BOOK LOVERS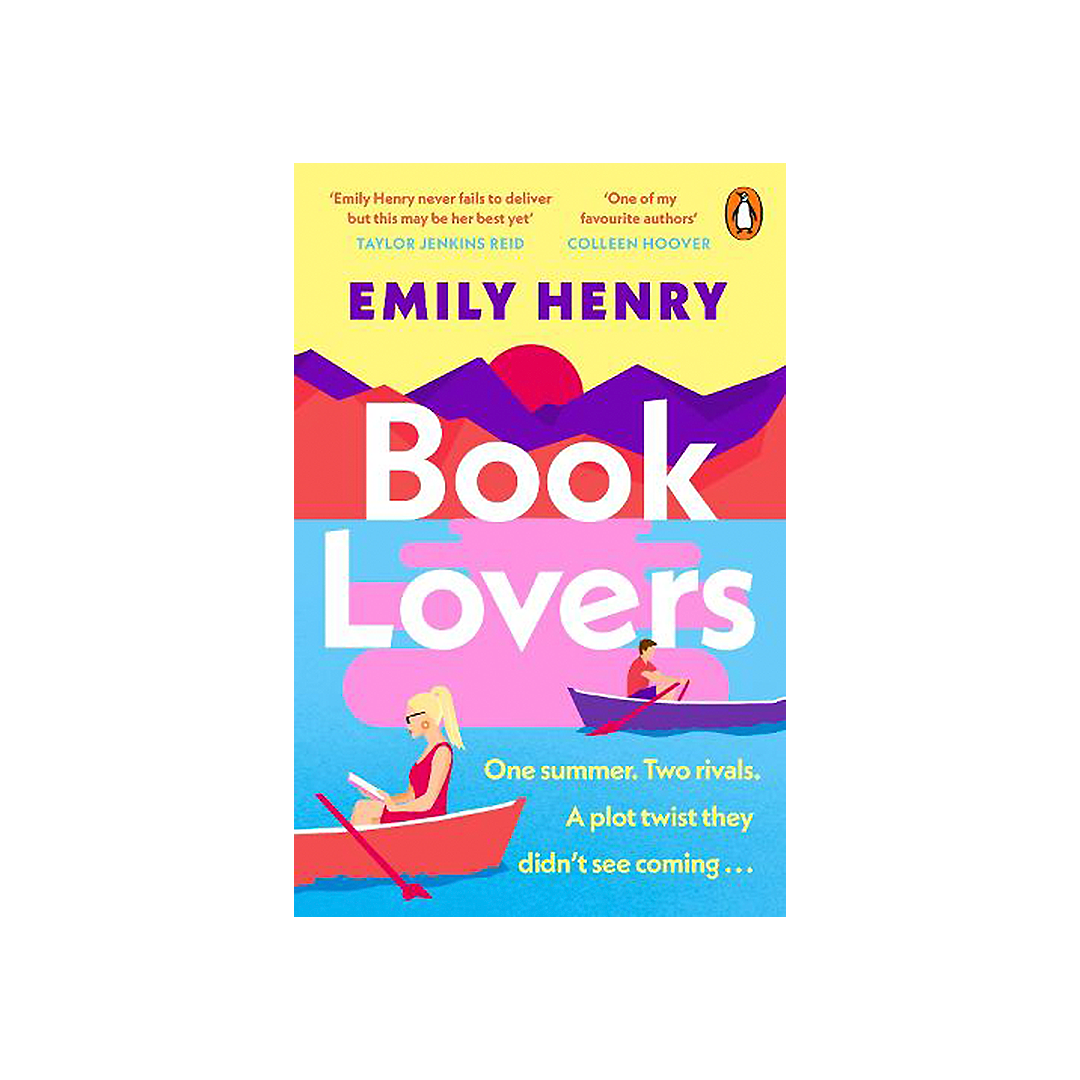 Emily Henry
Waterstones
£ 14.99
Rivals to lovers? Yes please. Emily Henry – TikTok's favourite romance writer – returns this summer with 'Book Lovers'. In this summery romantic comedy, career-driven literary agent Nora is convinced by her sister to take August off work and spend the month in Sunshine Falls, North Carolina. The gorgeous setting leads her to daydream about all the potential romantic heroes she could meet there. Instead, she keeps running into Charlie, a bookish editor from the city who has none of the traits of the romantic hero she has in mind. In fact, neither of the two bookworms feel anywhere close to being literary heroes, but, as the summer progresses, they discover more about the lives they've written for themselves.
CLEOPATRA AND FRANKENSTEIN
Coco Mellors
Waterstones
£ 14.99
Read this if you're on more of an anti-love vibe right now. Coco Mellors' debut novel 'Cleopatra and Frankenstein' explores the forces that drive us to make snap decisions and behave the way we do, the loneliness and self-loathing that leads to unhealthy relationships, addiction and stagnant routines. It's excruciatingly candid, witty at times and heartbreaking at others. When Cleo, 24, meets Frank, who's in his 40s, in New York on New Year's Eve, the pair start a relationship and soon get married so that Cleo can stay in the US. The novel follows the passionate ups and downs of this turbulent relationship while dipping into the lives of other lost souls, like Cleo's self-destructive aristocratic best friend, Quentin, Frank's half-sister Zoe and down-to-earth Eleanor, who lives with her mother in the suburbs.
OTHER PEOPLE'S CLOTHES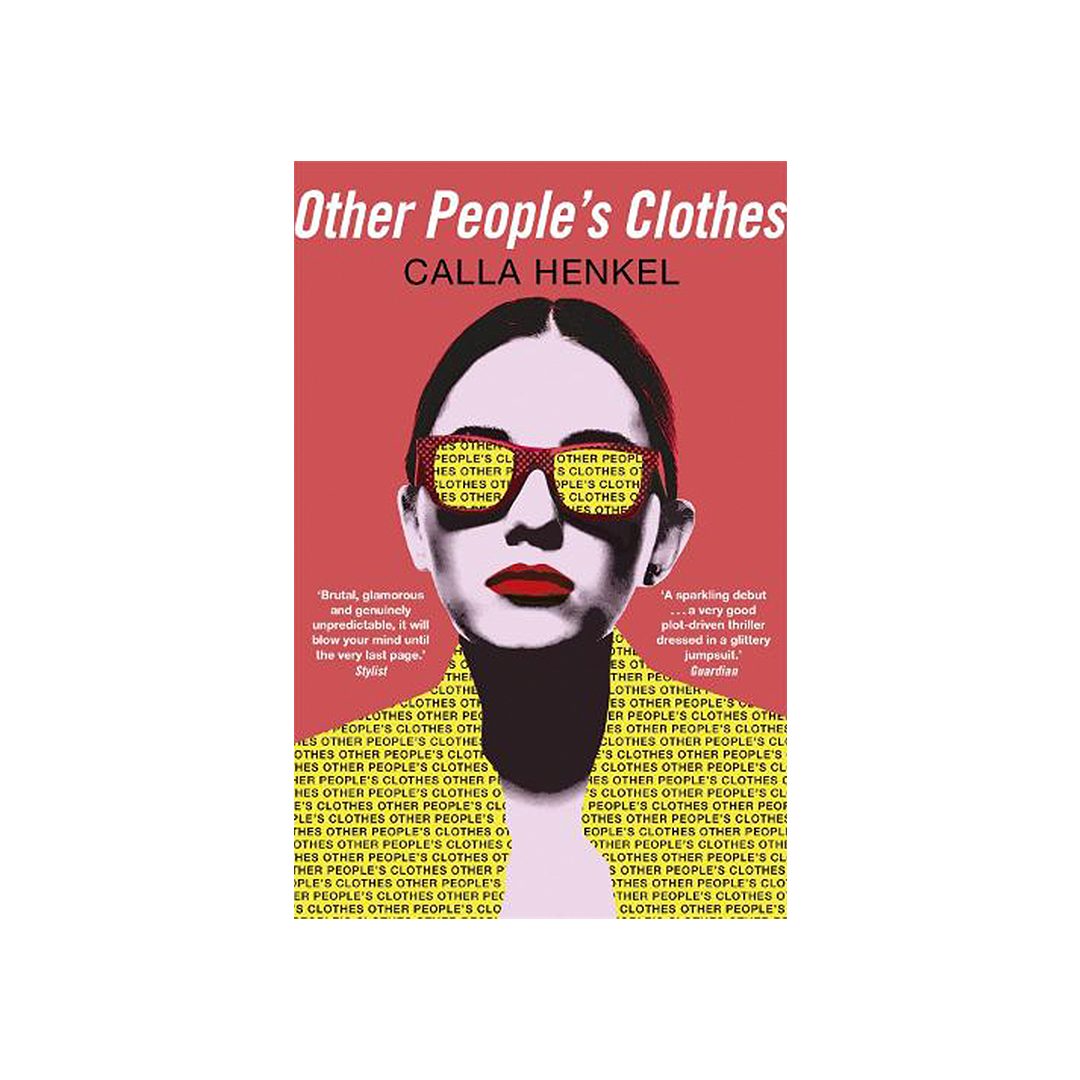 Calla Henkel
Waterstones
£ 8.99
Do you ever get the feeling you're being watched? Art students Zoe and Hailey move to Berlin in 2009 to reinvent themselves. Zoe is still grieving the death of her best friend, who was murdered just months before and whose killer still hasn't been caught. Calla Henkel's debut 'Other People's Clothes' is a hedonistic thriller, a dance through Berlin's art and nightlife scenes at the turn of a decade. When Zoe and Hailey suspect that the woman they're renting from is spying on them, they decide to launch an art project at their apartment, throwing extravagant Warholian parties every weekend. They spend their nights partying and their days hungover, growing increasingly paranoid as the glamorous exterior of their lives starts to rapidly fall apart.
LAPVONA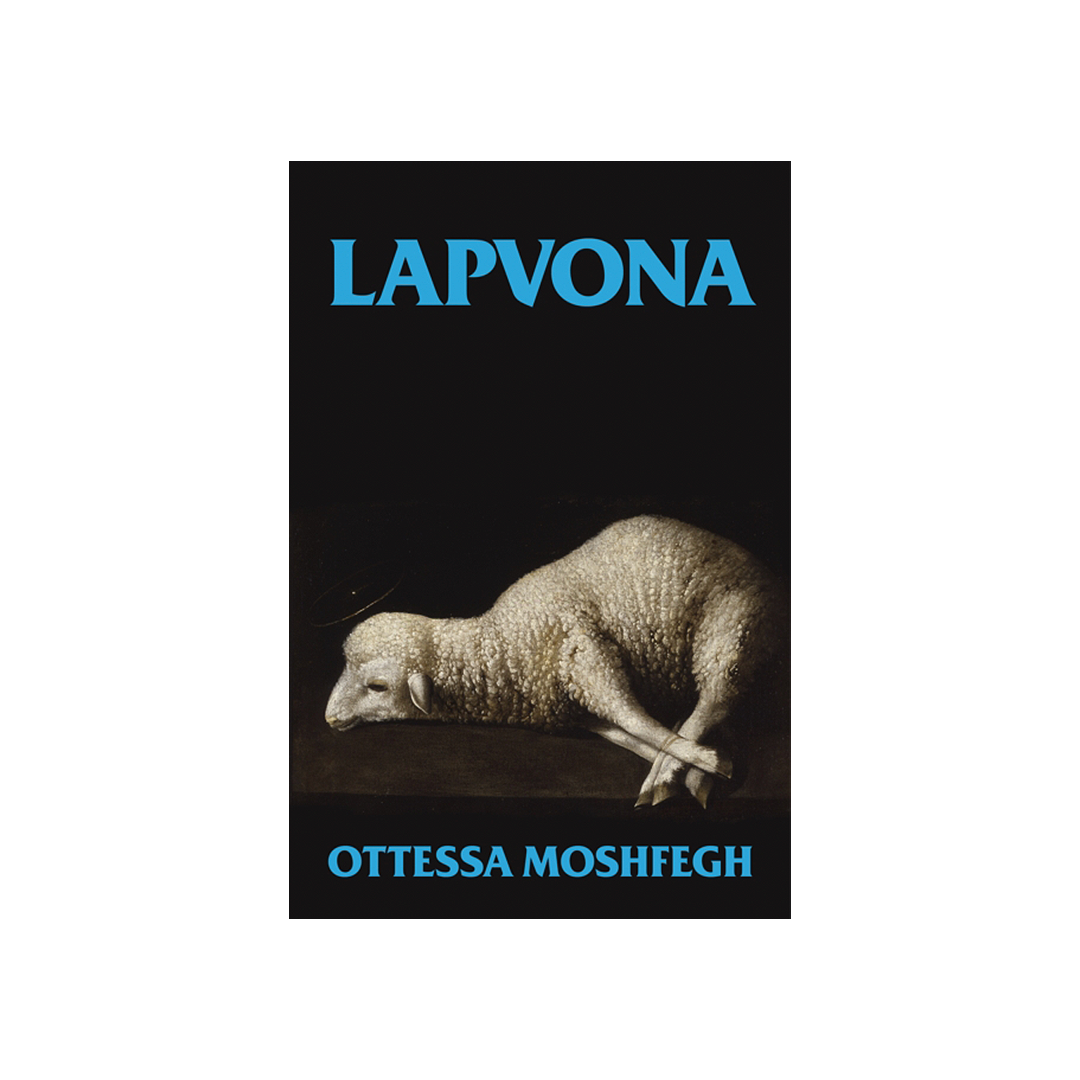 Ottessa Moshfegh
Waterstones
£ 14.99
Prepare to be disgusted. Ottessa Moshfegh is a TikTok fav, largely down to 2018 novel, 'My Year of Rest and Relaxation'. However, her latest novel, 'Lapvona', divided critics and BookTok alike, inspiring both repulsion and intrigue. The novel is a shocking exploration of human depravity through sadism, cannibalism and self-flagellation. So far, so rancid. It's set in a medieval village prone to natural disasters with a cast of characters including Little Marek, the abused and delusional son of a shepherd, Una, the blind village midwife and Villiam, the depraved governor. Perhaps not the most relaxing beach read, but worth checking out nonetheless.
THE WOMEN OF TROY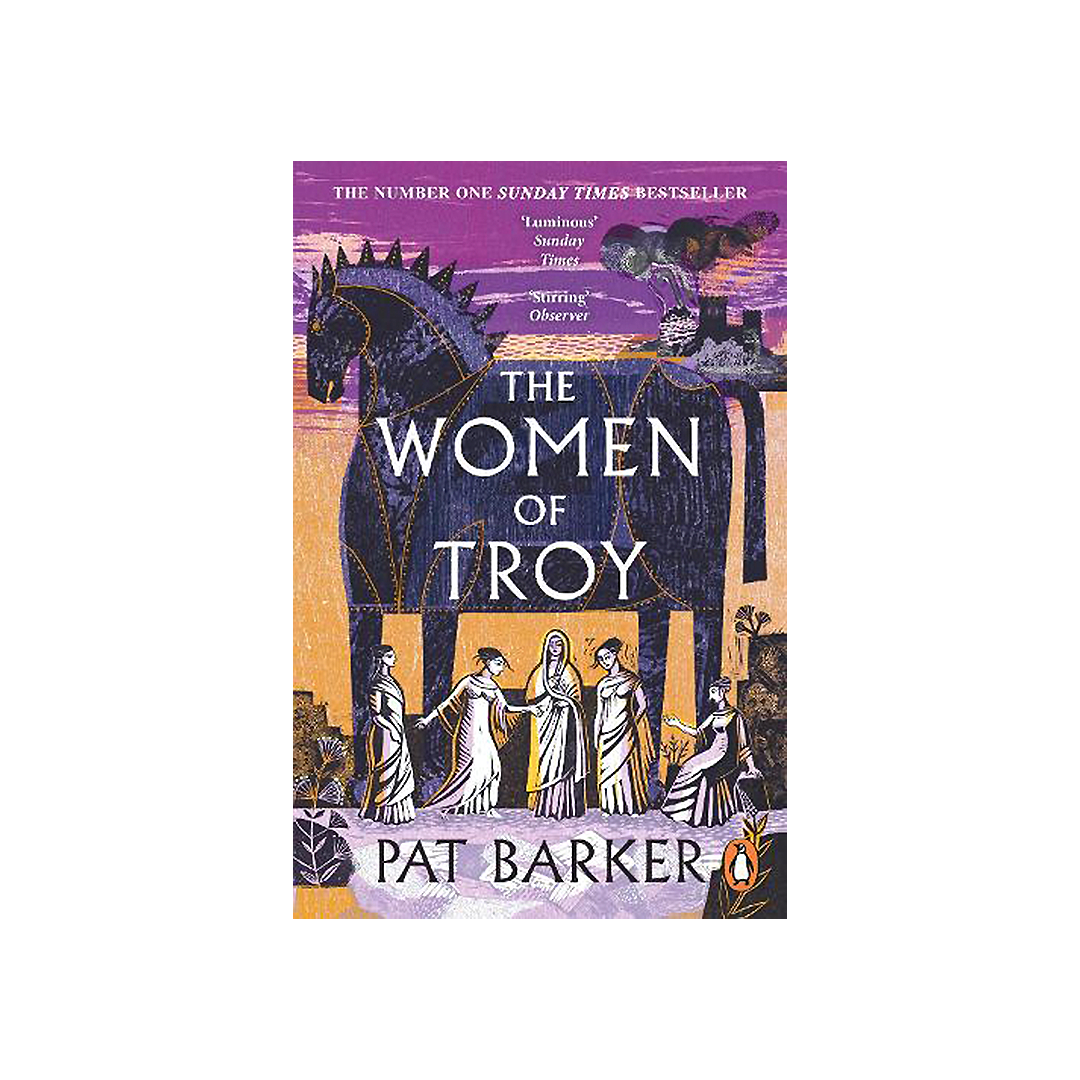 Pat Barker
Waterstones
£ 7.49
There's not much BookTok loves more than a captivating piece of historical fiction. Pat Barker's 'The Women of Troy' (the sequel to 2018's 'The Silence of the Girls') is a feminist retelling of Homer's epic poem The Iliad, set during the Trojan war, a ten year long siege of Troy. It shows the perspective of the women who lived through it following Greek victory and the fall of Troy. If you went through a Greek mythology phase as a kid, this one's for you.
THE DOLORIAD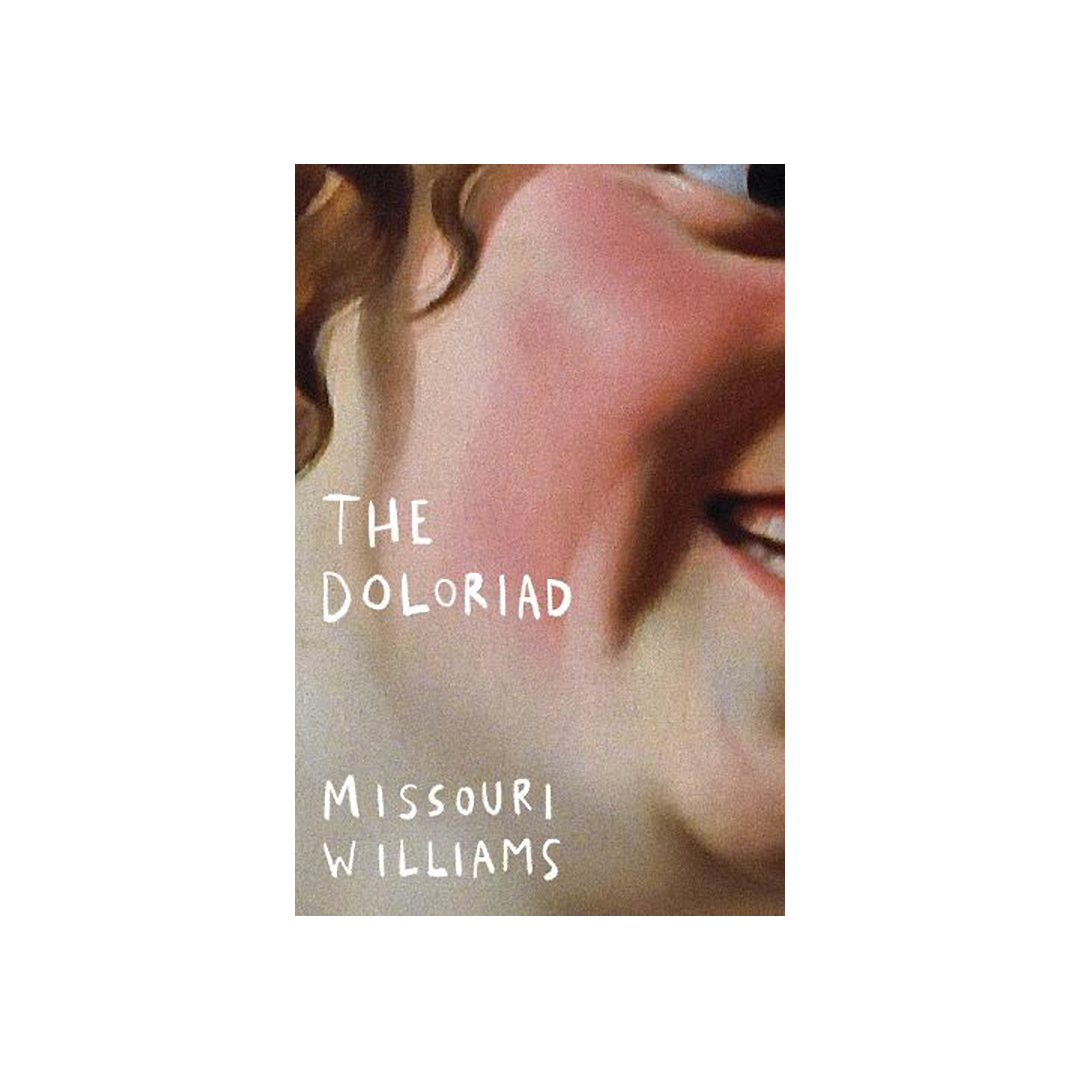 Missouri Williams
Waterstones
£ 9.99
Another one to add to the rancid vibes TBR list. In Missouri Williams' 'The Doloriad', a brother and sister must reproduce when they're the sole survivors of a mysterious environmental catastrophe that wipes out the human race. Together with the children descended from their incest, they try to cultivate the poisoned earth. One day, the Matriarch sends her legless daughter Dolores as a marriage offering when she dreams of another group of survivors. This dystopian tale isn't for the squeamish.
TO PARADISE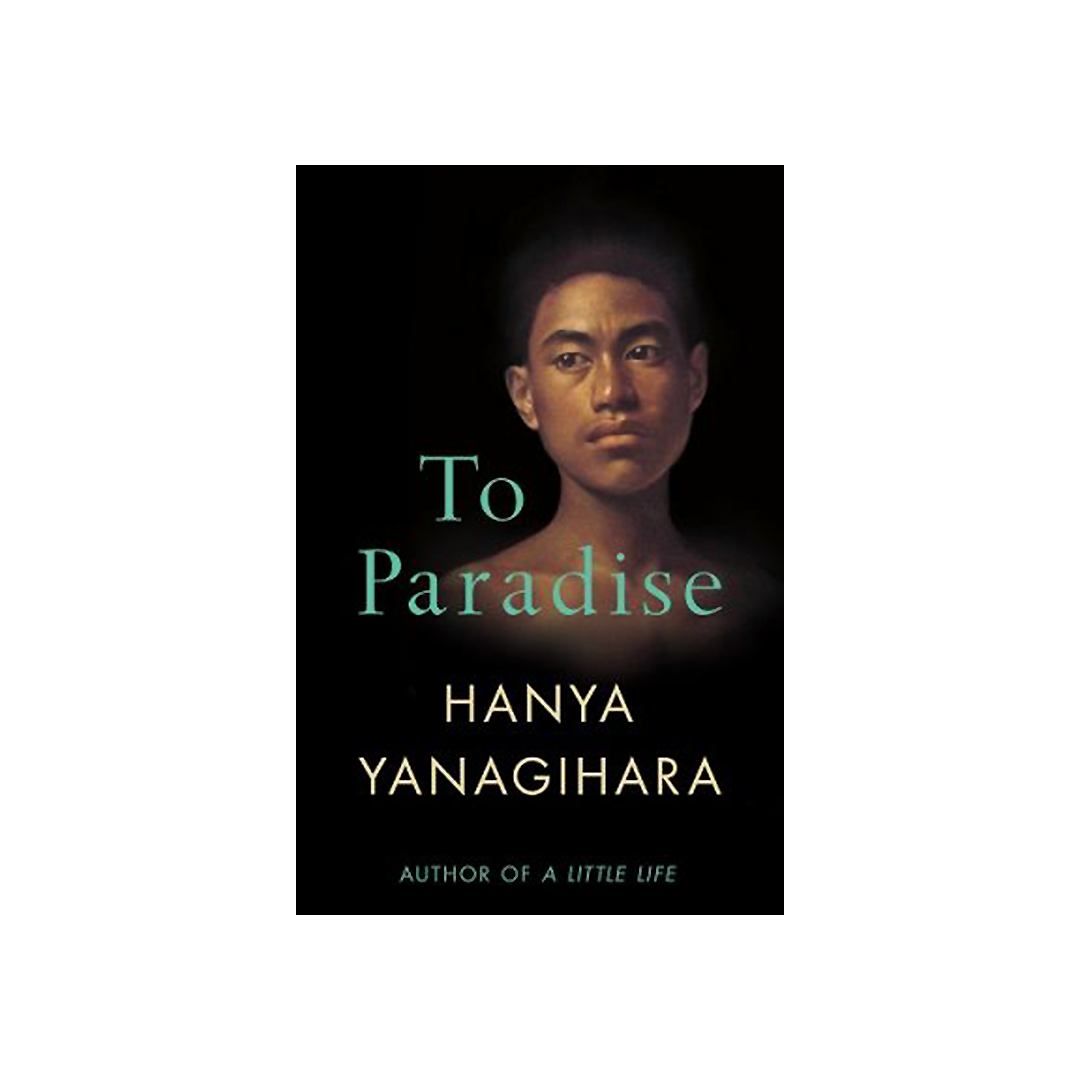 Hanya Yanagihara
Waterstones
£ 20.00
From the author of 'A Little Life', aka the book that will break you into a million pieces, 'To Paradise' explores family, loss and the promise of utopia over three centuries and three alternate versions of America. It's set in 1893, 1993 and 2093, addressing societal themes spanning wealth inequality, illness, race, family, power and patriotism. At 720 pages, reading it is no small feat. If you want to really lose yourself in a book, this one's for you.
THE DANCE TREE
Kiran Millwood Hargrave
Waterstones
£ 14.99
Kiran Milwood Hargrave's 'The Dance Tree' gives a new meaning to dance 'til your dead. During a heatwave in Strasbourg, summer 1518, hundreds of people started dancing uncontrollably until they collapsed of exhaustion. They kept going, seemingly unwillingly, despite injuries and a number of them dying. Historians have speculated on why this mysterious hysteria occurred, but the true cause is still unknown. The Dancing Plague of 1518 also inspired Florence + the Machine's latest album, 'Dance Fever', and 'The Dance Tree' explores a fictionalised version of the event.
THE SCHOOL FOR GOOD MOTHERS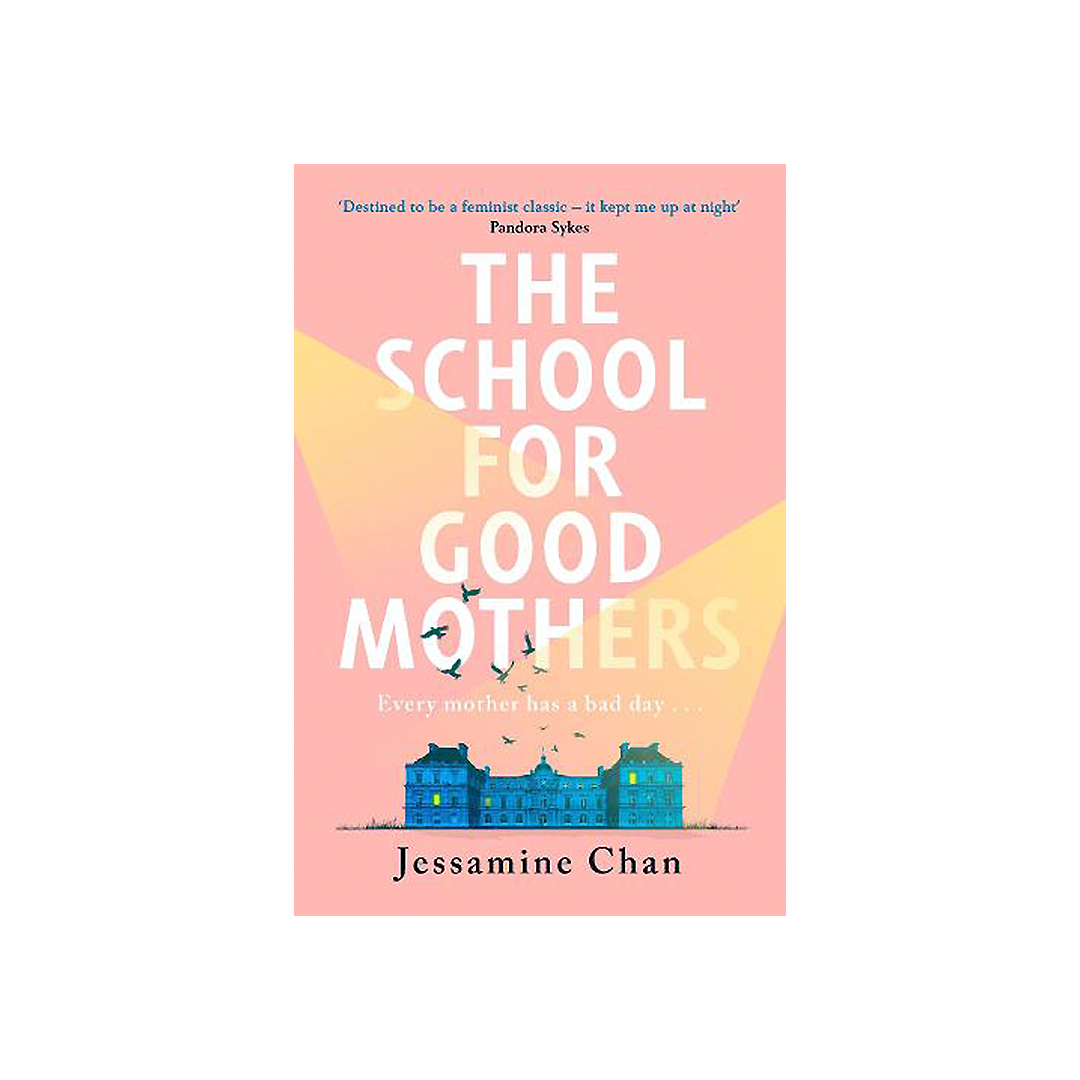 Jessamine Chan
Waterstones
£ 12.99
Jessamine Chan's debut 'The School For Good Mothers' is an Orwellian dive into motherhood and surveillance, asking questions about the scrutiny placed on women by society and each other and the pressure to be perfect and follow the rules of traditional upper middle class parenting. It's a mapping of one woman's experience after she's deemed an unfit mother and forced to attend a Big Brother-like institution that measures her devotion to her child. A thought provoking and uncomfortable read.
All products are selected independently by our editors. If you purchase anything through this article, Woo may earn an affiliate commission.