Art attack: industry insiders tell us the artists to look out for in 2023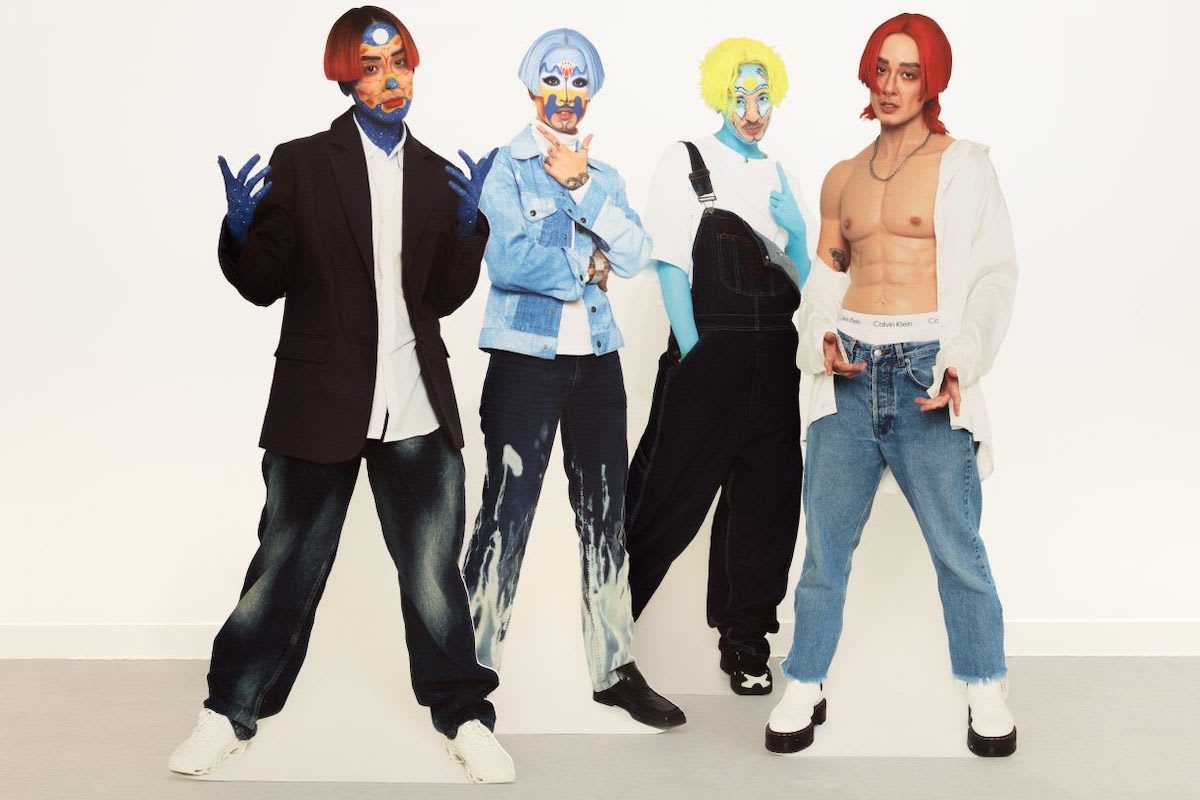 Wannabe art collectors, now is your time to invest in these rising names
image Sin Wai Kin, It's Always You Cutouts, 2021 (installation view, Blindspot Gallery presentation at Frieze London, 2021), set of 4, UV cured ink on foamex, dimensions variable. Courtesy the artist and Blindspot Gallery, Hong Kong
words Team Woo
Art - it doesn't seem the most accessible, does it? From uber high price points to impenetrable exhibition texts, from the outside it can seem like you need plenty of cash and plenty of grey matter to enter into the avant-garde. However, we're here to tell you that this is simply not the case. Art Basel Miami is, after all, more about celeb looks and partying on the beach than the artists exhibiting. And while it can seem like people have unfaltering energy to hop from opening to opening every Thursday night, you'll discover soon enough that the main motivator for the cultural capital rich, finance poor is actually free red wine and the glimmering hope of canapés (beluga on a blini, anyone?).
As with anything in the creative world, rubbing shoulders with the art elite is all a matter of fake it 'til you make it or, alternatively, finding the right catering job, that'll see you topping up champagne and taking Turner Prize nominees' coats at a collector's house in Mayfair. Quickly, you'll see that no-one really knows what they're talking about - but it helps to have your ear to the ground so you can catch the oft-cited references and learn the best artists to name drop. That's where we come in!
In the interests of helping you navigate your next Frieze without making a fool of yourself, we've tapped some of our fave art world insiders from curators to creative directors, art writers to consultants in order to tell us the names you're going to need to know in 2023. The most notable trend from the answers we received? Painting - whether figurative or abstract - is major news for the year ahead, so be sure to dig out your easel...
Lewis Dalton Gilbert, Curator & Creative Director
Rhea Dillon
Rhea Dillon is an artist and poet who is generous with the information she provides visitors to her exhibitions or those who hear her speak. Dillon's reading list is an artwork in its own right and she uses research to learn about her own journey through life, the outcome is deeply personal work that is a worthy illustration of life itself, for her and so many others.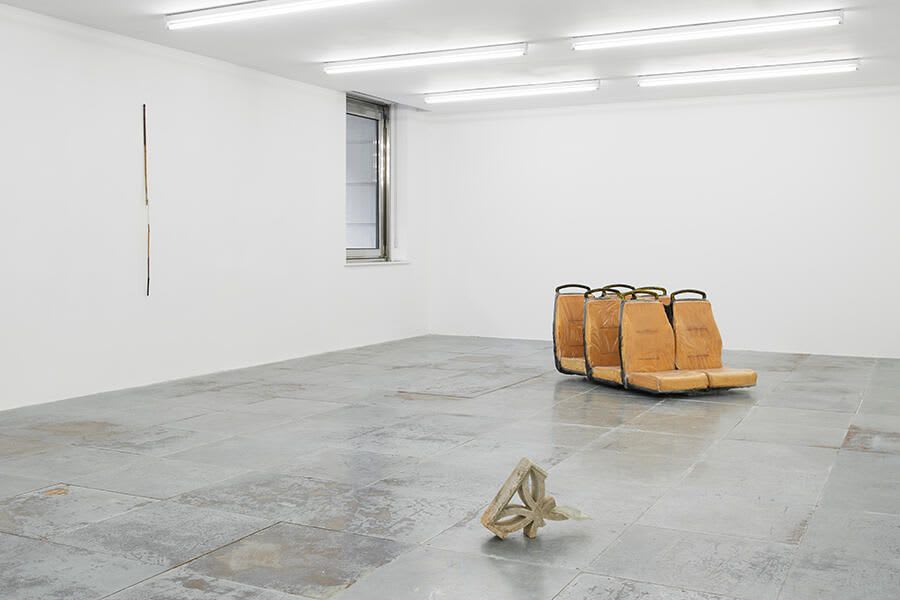 Rhea Dillon, 'Nonbody Nonthing No Thing', 2021, exhibition view. Courtesy: the artist and V.O Curations, London
Remi Ajani
The artist Remi Ajani not only has a great understanding of her medium but also herself. Ajani studies art, artists, the world and her own practice making sure to hold on to key paintings that define a certain period to her, that way she can learn from her own successes as well as her mistakes. Ajani is taking a considered approach to her painting and who she works with, which is why she is able to remain in control.
Remi Ajani's work is currently on show as part of the group show Abstract Colour at Marlborough Gallery.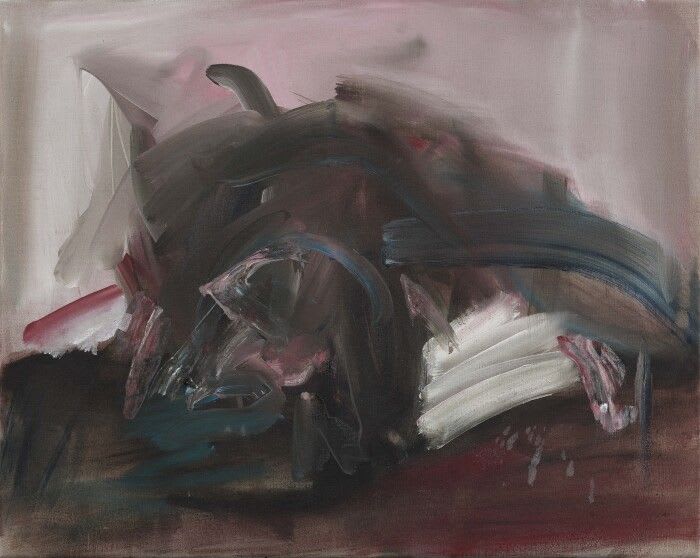 Remi Ajani Bull Paintings (Untitled 2), 2022, Marlborough Gallery
Gilda Bruno, Art Writer, Photographer and woo Columnist
Frida Orupabo
Frida Orupabo is a Norwegian-Nigerian artist known for her digital and physical collages exploring race, family, relations, gender, sexuality, violence and identity. In her work, she relies on a combination of images pulled from the internet, newspapers and books, and photographs belonging to her family archive to give life to Black figures that speak of the African diaspora, womanhood and Blackness. As a trained sociologist, Orupabo turns to her practice – which spans photography, collage, sculpture, and video – as a means of dismantling social constructions and reappropriating the portrayal of the Black female body.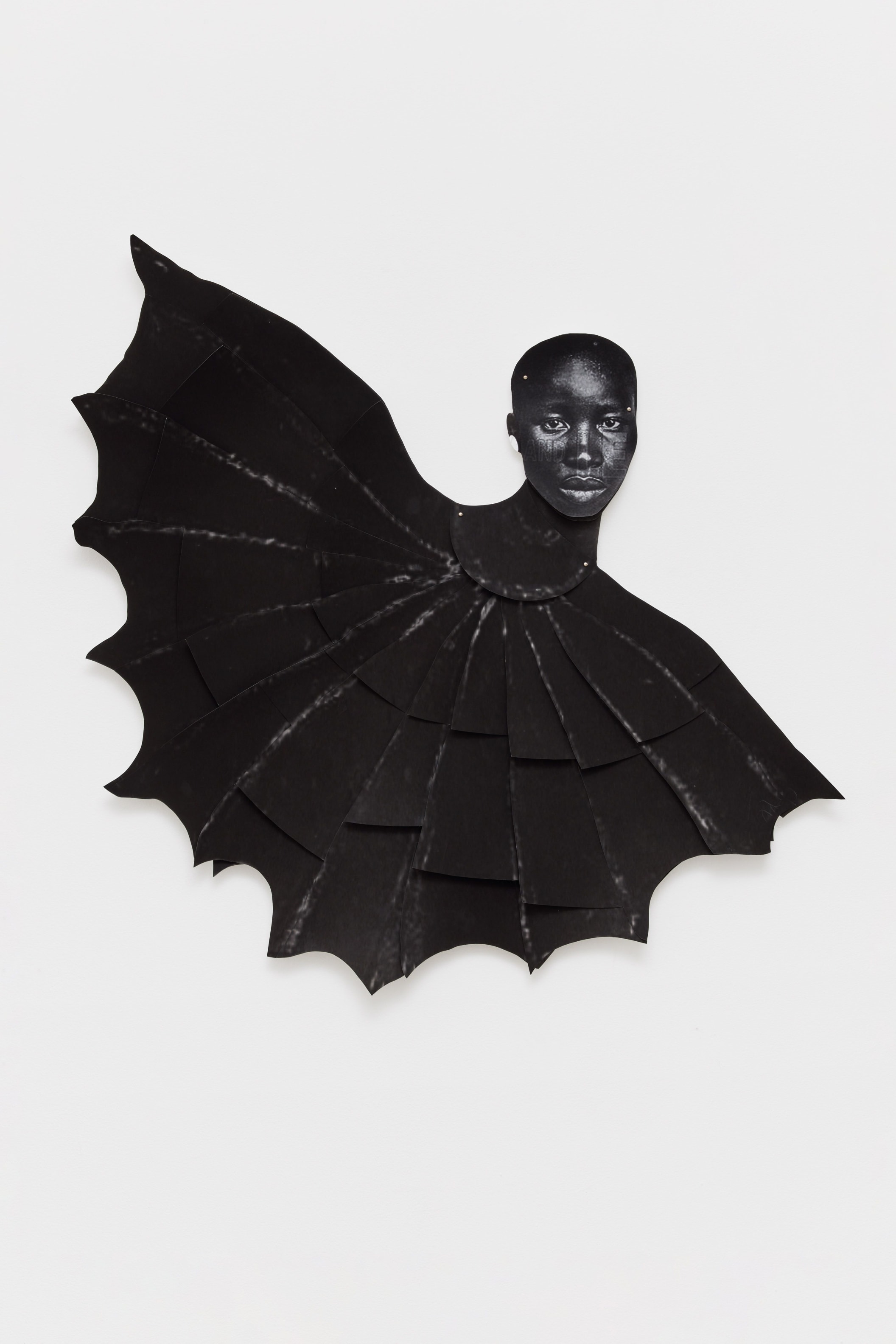 Frida Orupabo, Batwoman, 2021. Collage with paper pins mounted on aluminum, 114 x 121 cm. Courtesy the artist and Galerie Nordenhake Berlin/Stockholm/Mexico City.
Sin Wai Kin
Sin Wai Kin (fka Victoria Sin) is a multidisciplinary artist working across performance, moving image, writing and print. Leveraging speculative fiction within each of their mediums of choice, they seek to disrupt normative processes of desire, identification and objectification by immersing viewers in a dimension modelled off their fantasy narratives. Key to Sin Wai Kin's practice is the use of drag, which the artist – an icon of London's queer club culture – employs as a means of questioning "ideal images within technologies of representation and systems of looking" through the creation of different captivating alter egos.
Nominated for the Turner Prize in 2022, Sin Wai Kin's work is currently on display as part of the Turner Prize 2022 exhibition at Tate Liverpool.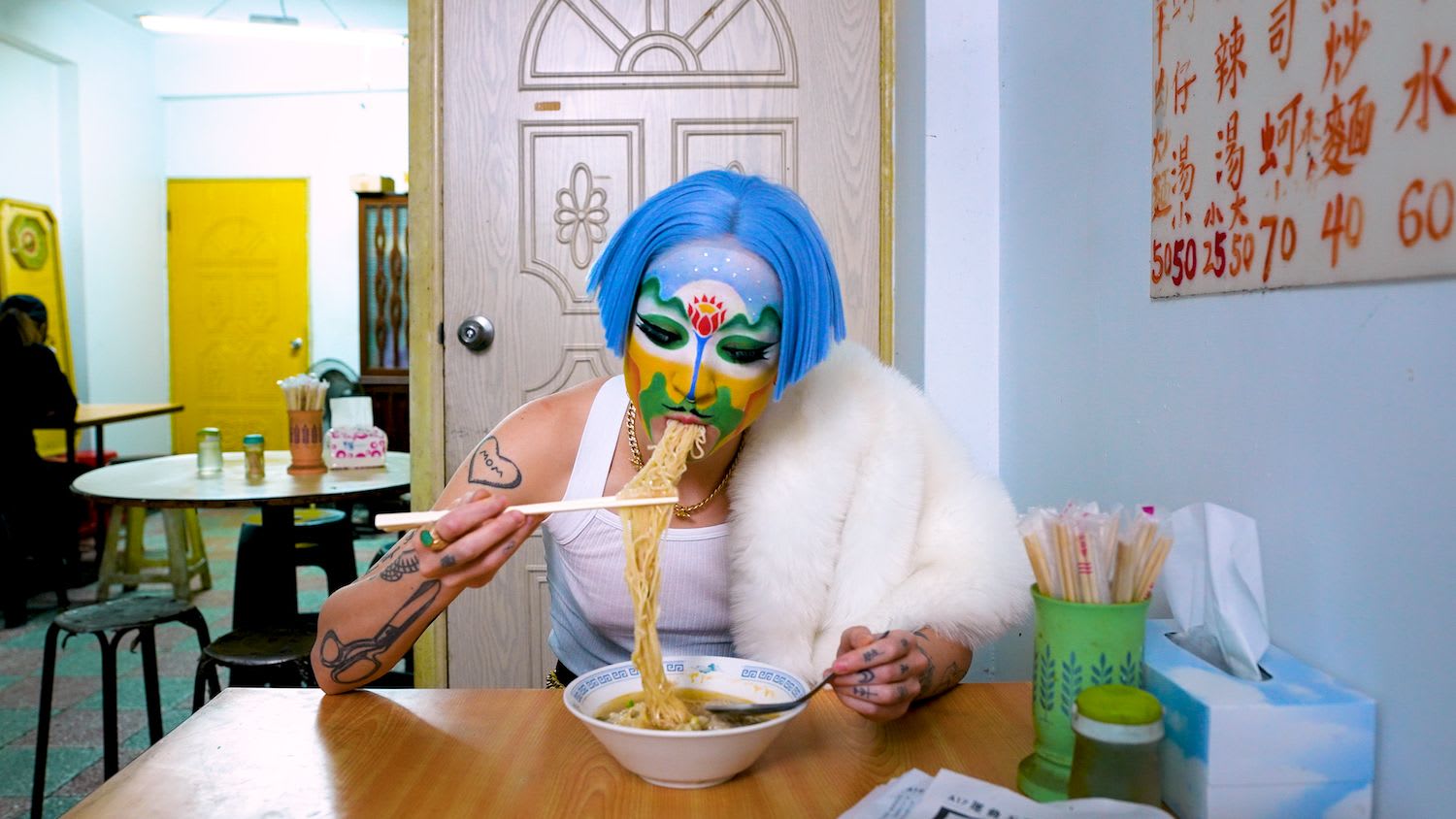 Sin Wai Kin, A Dream of Wholeness in Parts (still), 2021 © the artist. Courtesy the artist, Chi-Wen Gallery, Taipei and Soft Opening, London. Produced by Chi-Wen Productions.
Marina Cochrane, Art Consultant at Pelham Communications
Xiyao Wang
Xiyao Wang's lyrical, abstract works give a nostalgic feeling of summer and have been spotted all over art fairs across the globe. She has an exciting selection of exhibitions opening this year, starting with her debut with MASSIMODECARLO In London, then followed by additional solo shows taking place at ARNDT Collection of Contemporary Art, Melbourne, König Gallery Berlin, Perrotin Seoul and New York and Tang Beijing this year.
Xiyao Wang's work will be on display at solo show A Carnival in the Forest at MASSIMODECARLO from 9 February to 11 March.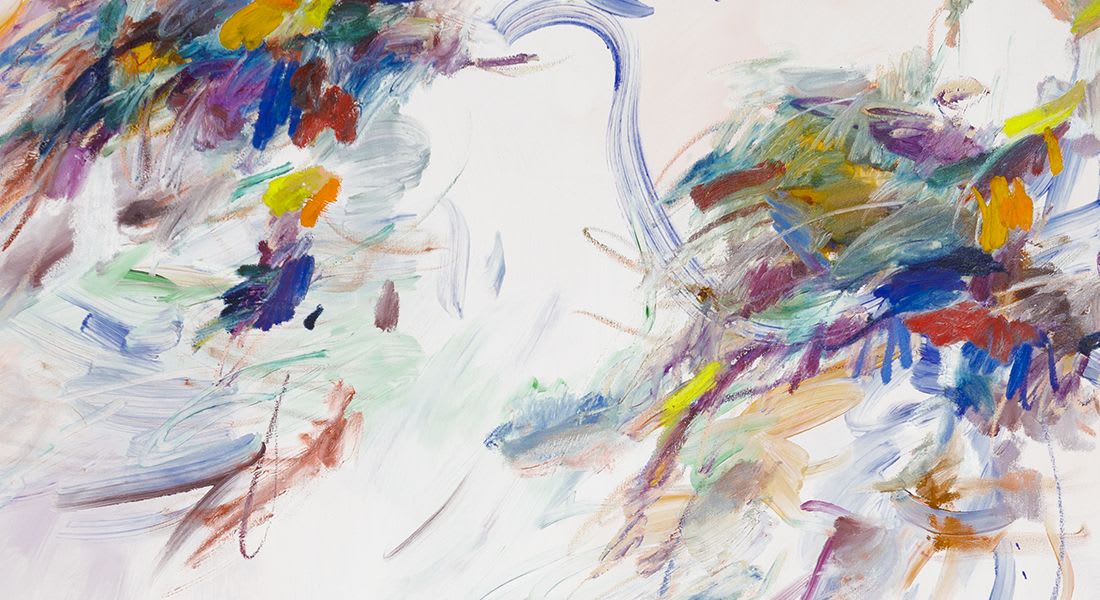 Xiyao Wang, A Carnival in the Forest
Arthur Timothy
Artist and painter Arthur Timothy speaks with feeling and emotion about his family in Ghana and Sierra Leone. His new works, showcased at Gallery 1957's London space for the exhibition POSTCARDS FROM A PROMISED LAND, celebrate Sierra Leone's natural beauty despite its struggles. His talent has been championed by the likes of Ekow Eshun and Edward Enninful.

Arthur Timothy, Isabella's Headstart Triptych, 190cm x 190cm, Courtesy of the artist and Gallery 1957
Sahara Longe
Recently showing at Art Basel Miami, Sahara Longe's figurative paintings are reminiscent of Renaissance and Baroque styles but with bright hues and expressive brushwork. I think her works are timeless and speak of social settings that are loaded with history with symbolism of the contemporary.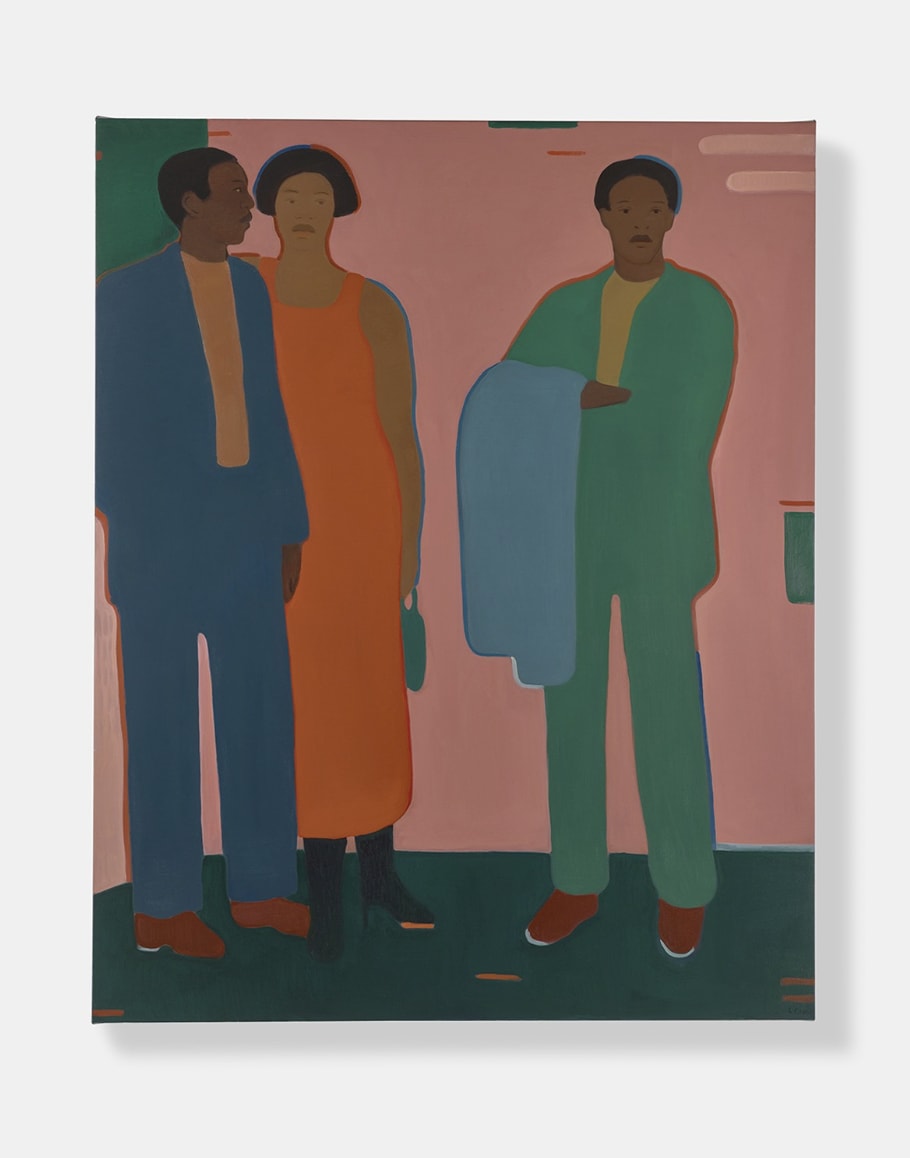 Sahara Longe via Timothy Taylor, Old Friends, 2022, oil on linen
Bella Bonner-Evans, Curator at STUDIO WEST
C. Lucy. R. Whitehead
C. Lucy R. Whitehead has such a distinct style, which I think really allows her to stand out from the crowd. Having only recently graduated from her MA at the Royal College of Art, her talent has been rapidly recognised by many of London's noteworthy emerging galleries — she is currently represented by Grove and has shown with Incubator and Blue Shop Cottage. For me, her works read as surreal, bodily landscapes that confront the viewer with a sense of disruptive immediacy. Lucy's paintings position the body beyond gender and individual recognition, confronting us with the material, sometimes unruly nature, of the flesh we inhabit. I'm really excited to be exhibiting her work in a group show at STUDIO WEST, opening on the 10th of March 2023.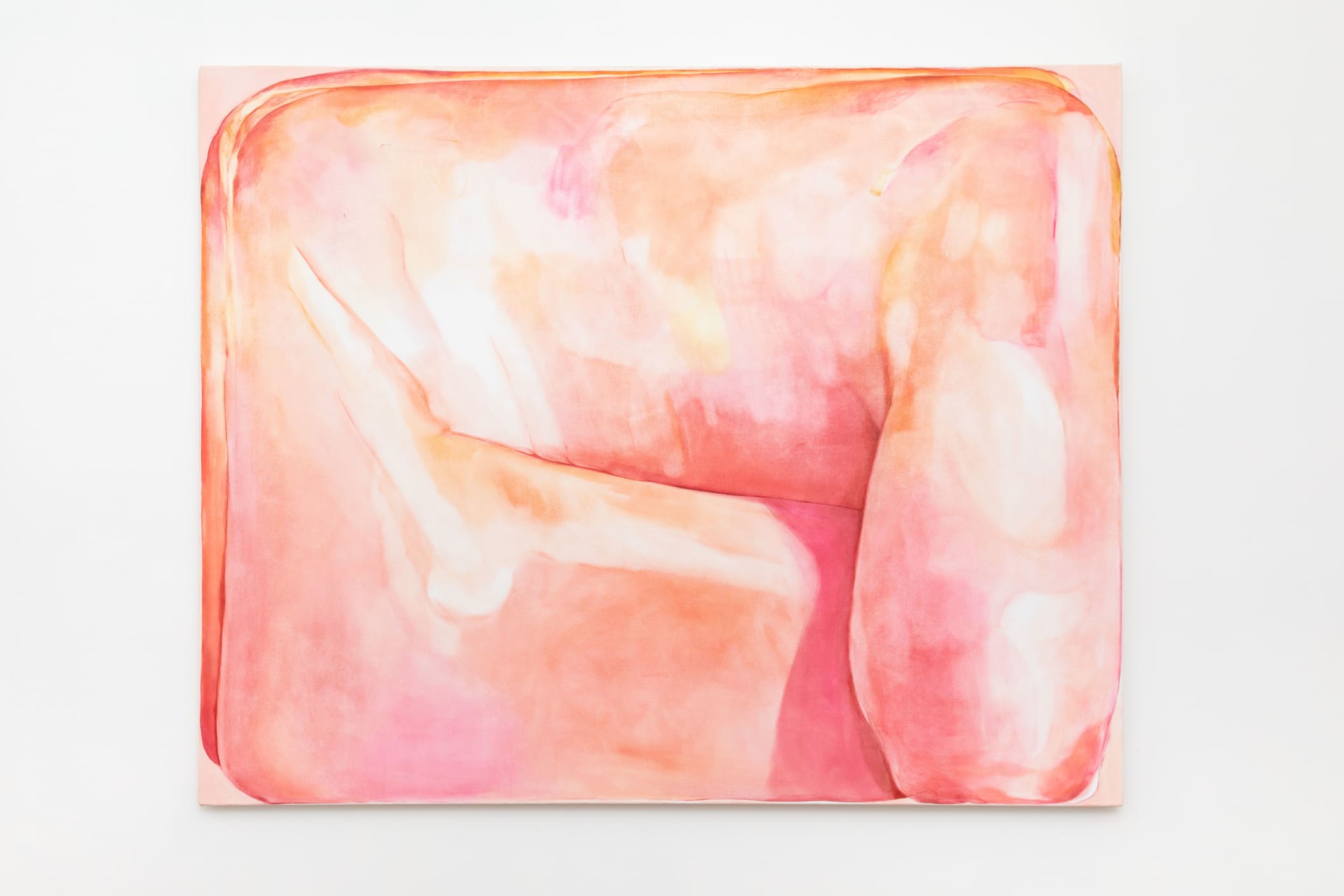 C. Lucy R. Whitehead, Purpose Built, 2022, oil on canvas, 140 x 200cm
Mia Middleton
After seeing Mia Middleton's recent solo at PA/AM, I completely fell in love with the Sydney-based artist's work. I think there is often a false notion at play in the art industry that bigger is better when it comes to painting - Mia bravely goes against this, creating intimately small, delicate and captivating paintings. Her work features close-up renderings of overlooked quotidian moments, disembodied forms and seemingly disjointed objects. When displayed together, these pieces form a relational archeology — it is implied that a connecting narrative exists, if only we could discern it.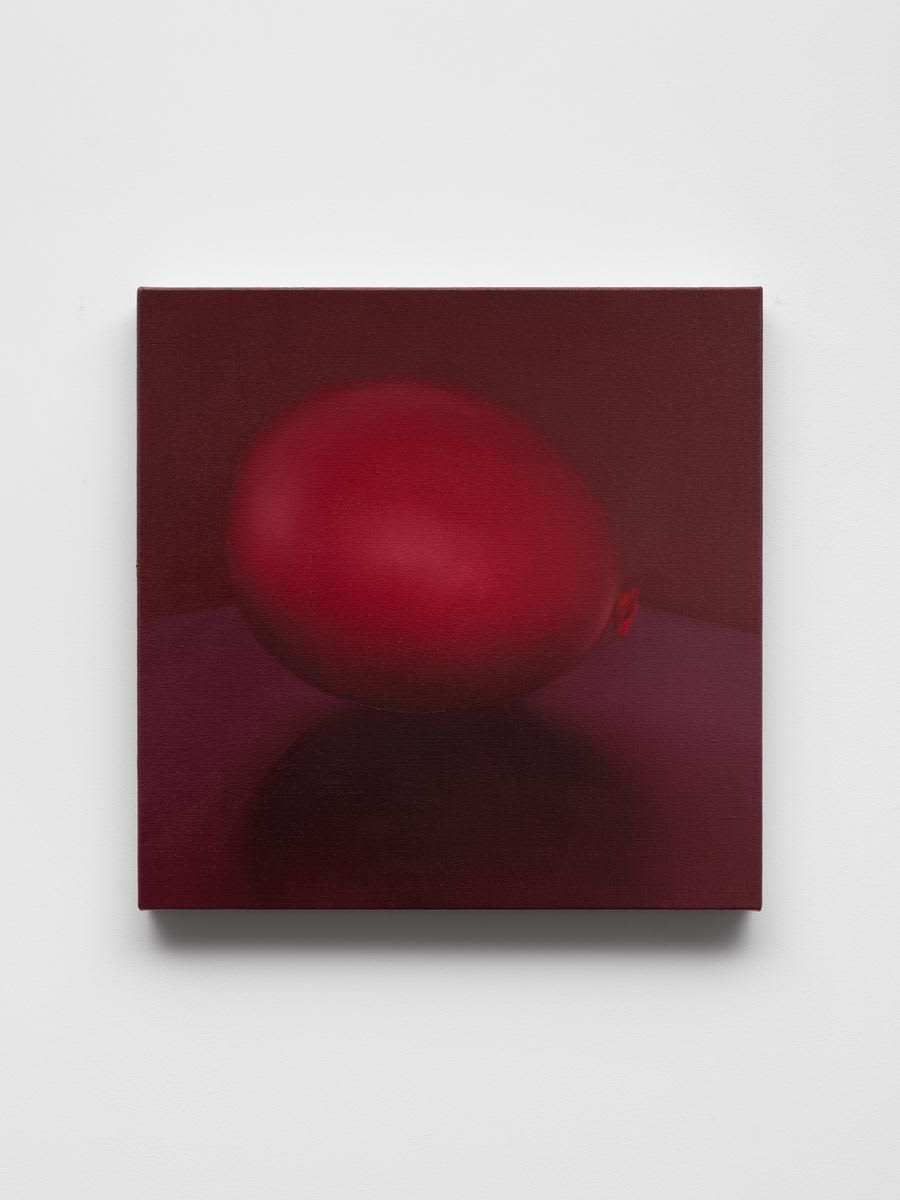 Mia Middleton, Party, 2022, oil on linen, 40 x 60cm
Megan Menzies
I came across London-based artist Megan Menzies when she applied for STUDIO WEST's annual open call show NOW Introducing back in November 2022. I was immediately drawn in by her paintings, which subtly bring forth the emotional resonances of everyday occurrences while telling intimate stories with dreamlike, almost cinematic aesthetics. Her work has the unique power to unpick often-forgotten melancholic or meditative moments such as staring out a car window while rushing down a motorway.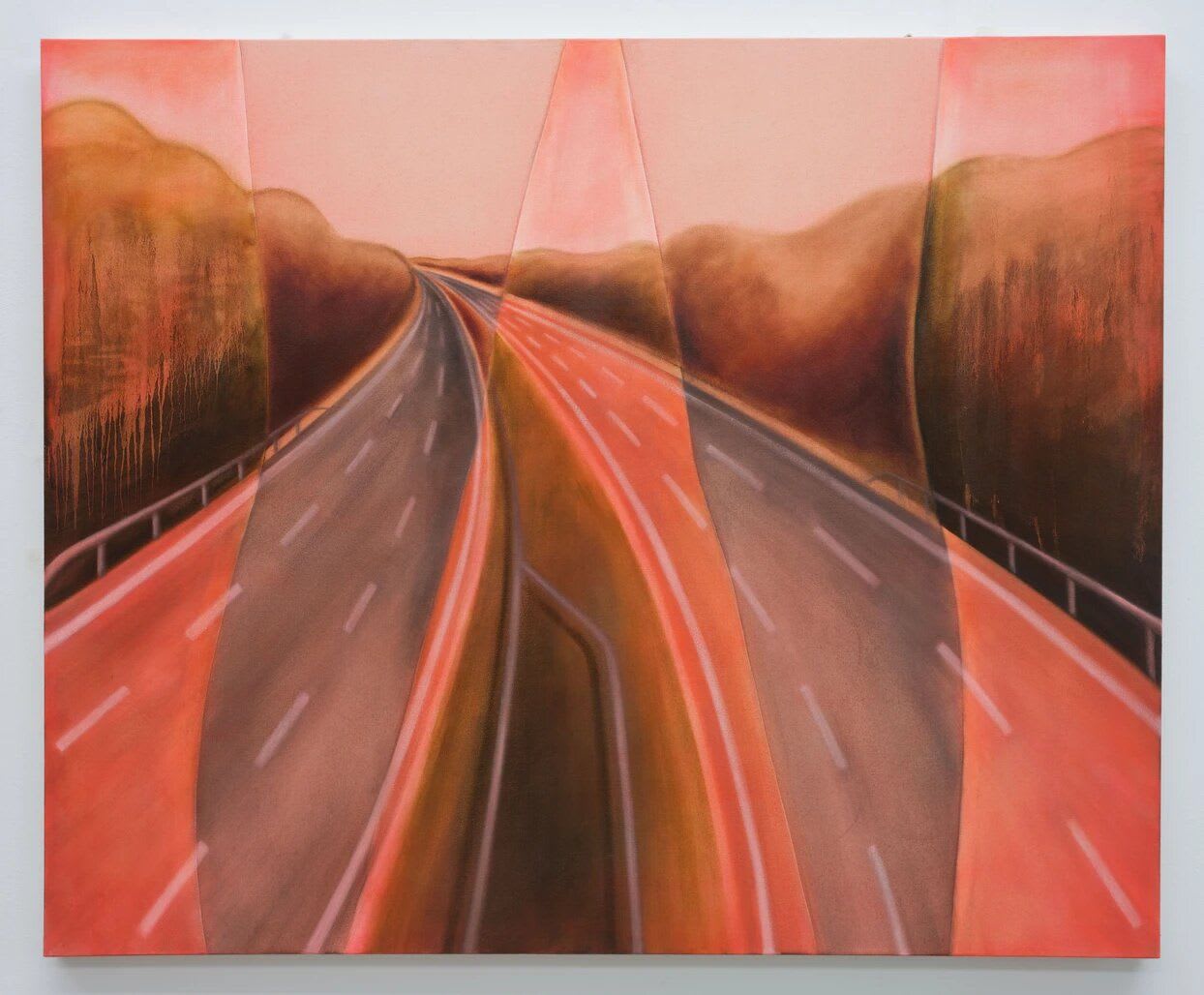 Megan Menzies, Motorway Legs, 2022, oil on canvas, 115cm x 141cm
Mimi Gray, Founder/Director of Darklight Art
Jess Cochrane
Jess Cochrane is a visual artist known for her focus on feminine beauty, illustrated through the application of paint over original photography. Her distinctive style and impressive back-catalogue of sold-out gallery shows — including one London solo show where her large scale paintings featured alongside works by Francis Bacon — is the reason why Jess is top of our list of artists to look out for in 2023.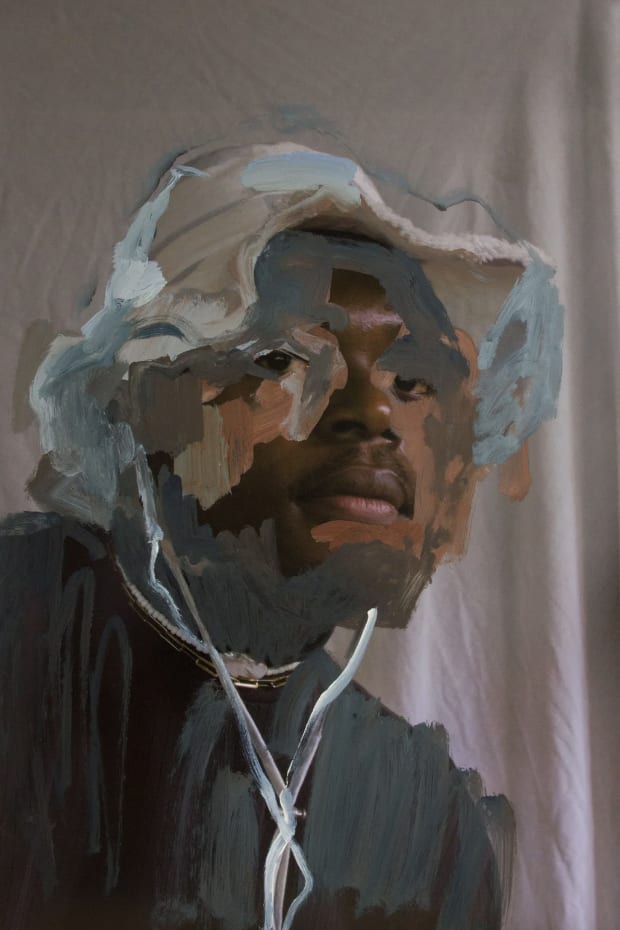 Jess Cochrane via Darklight Art, Jacquemus Bucket Hat, 2022, limited edition giclée print on Hahnemühle Photo Rag 308 GSM Paper
Yannis Davy
Yannis Davy is an artist exploring identities and cultures on the African continent and its diaspora. His photography allows him to document and celebrate these many cultures, subverting the pre-conceived notions we collectively hold. His work made a big impression among collectors at Photo London last year and he recently collaborated with musical artist Chance the Rapper to create an album artwork that was unveiled at Art Basel in Switzerland.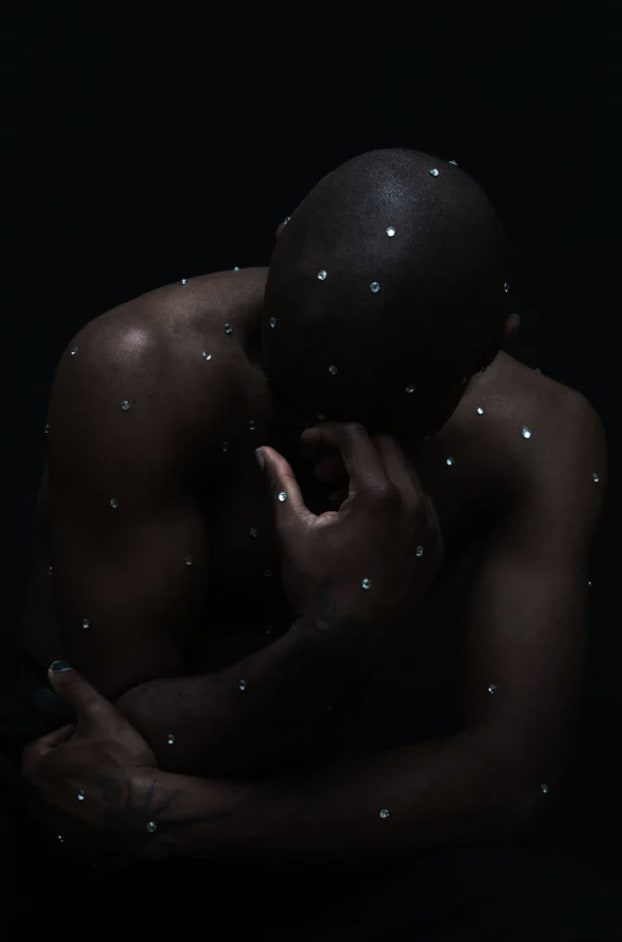 Yannis Davy Guibinga via Darklight Art, Scorpius II, 2022, limited edition giclée print on Hahnemühle Photo Rag 308 GSM Paper.