Five great moments from Art Basel Miami 2022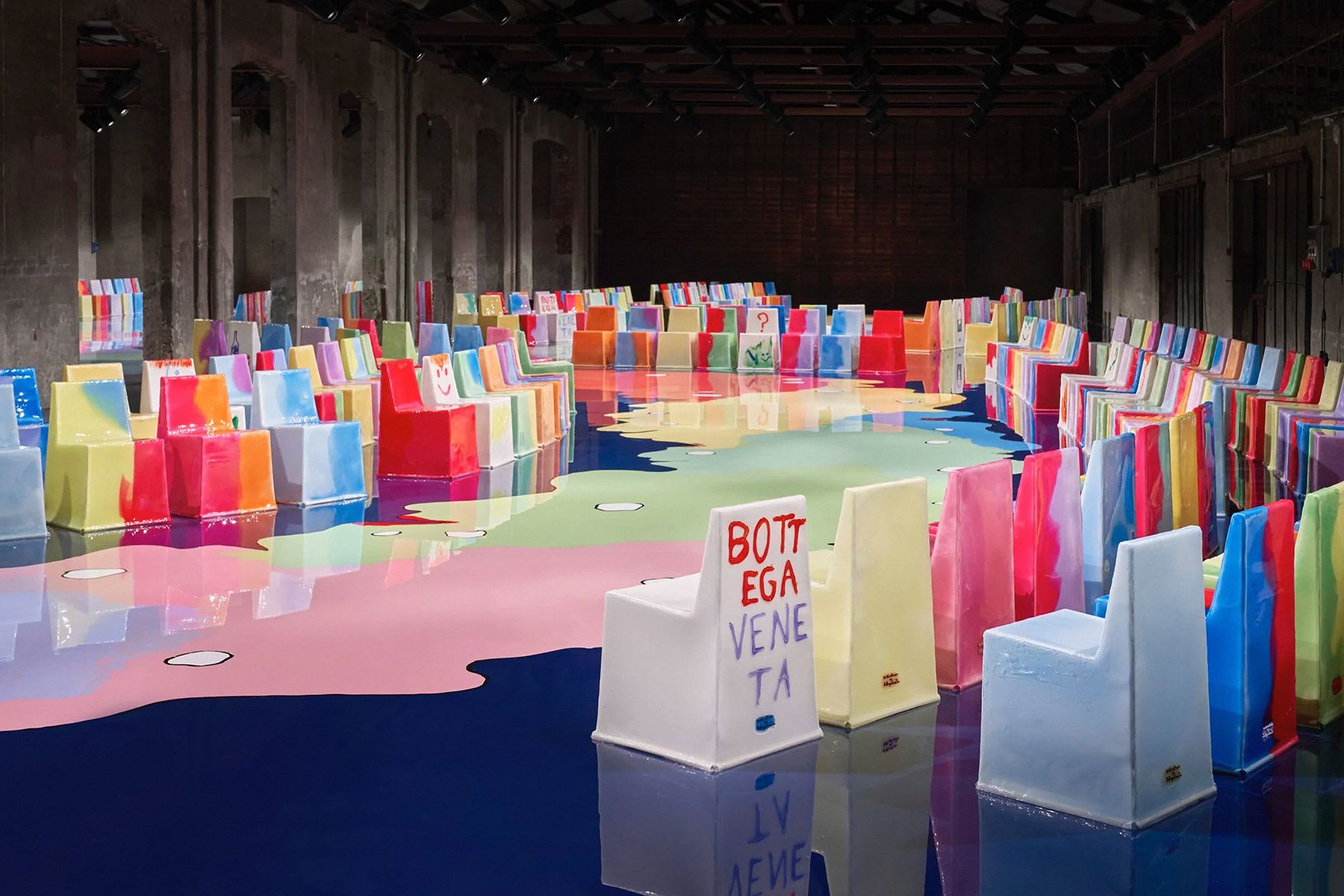 Cuban excellence, YSL everything, good metaverse activations? It can only be Art Basel Miami.
image Bottega Veneta
words Rhys Thomas
Art Basel started in Basel, Switzerland 1970. When gallerists Ernst Beyeler, Trudi Bruckner, and Balz Hilt said let's curate a massive load of art, here, in Basel, that people from all over the world can come and check out and buy. And so they did. In the 52 years since, it has become one of the art moments of the calendar year and expanded to other places too, such as Hong Kong and Miami Beach.
This year's Miami Beach edition of Art Basel wrapped last week. As ever it was a glitzy star-studded affair featuring as many A-List celebrities as pieces of work (which, given the price on some exhibits, makes a lot of sense). Those in attendance include Zoe Kravitz, Kim Kardashian, Rihanna and Hailey Bieber. Some dressed like works of art too (not literally).
But anyway, here's a few of our favourite moments from the south Miami art fair.
you are missing out on some content here because you rejected our cookies. want to change that?
The celebrity outfits
Well we already mentioned them didn't we, so we might as well get into the looks. Hailey Bieber stunned in YSL, Rihanna was spotted in a set of crystal emblazoned pieces from Khaite. Kim Kardashian looked great in low-rise leather-looking trousers, a crop top and sunglasses. Kravitz was in a halter-neck dress from YSL at their party.
The local talent
Hernan Bas is a Miami-born artist, who has had a huge rise to fame in recent years. His paintings are characterised by their influence from late 19th Century symbolism. The works are really detailed and expressionist. He provided some beautiful paintings this year, one was sold at the stall of art gallery Perrotin for $450,000.
you are missing out on some content here because you rejected our cookies. want to change that?
"Come Stai?" is design galore by Gaetano Pesce for Bottega Veneta
I mean what more is there to say? Great great match ups. But specifically, this meeting of minds has produced some lovely chairs which oozed weird, trippy, creative fun. We especially love the smiley face one. They're made from a cotton canvas dipped in resin. They are like eight grand, but we can just enjoy looking at them too! If you do buy one though, they're all unique! There is also a limited edition book of the same name, with unique covers.
you are missing out on some content here because you rejected our cookies. want to change that?
That weird ATM thing!
Okay so more of a big moment which proved a great talking point than a 'great moment', a Brooklyn-based art collective called MSCHF made an ATM machine that displayed the bank balance of people who entered their card, and made it into a leaderboard. Rich people were trying to claim the top spot. Diplo tweeted himself taking the top spot with a cool three million dollars in the bank. The ATM was sold for $75,000 and might pop up elsewhere in future.
**Villa Balmain, digital edition **
Speaking of future – Balmain brought Web3 to Art Basel this year by creating a metaverse version of the real-life Villa Balmain, with the help of Cuban artist Alexandre Arrecha. The meta-estate was open to guests, who could explore the famed abode with the help of VR. Alongside being able to just pop over to the Italian Isle of Elba to explore the gorgeous futuristic looking pad designed by Leonardo Ricci. There were also NFT and physical art exhibitions on-site and for purchase, too. A great example of using metaverse technology to open new doors (and portals!)