Amanda: the sun-drenched Italian drama tackling post-university loneliness
you are missing out on some content here because you rejected our cookies. want to change that?
Director Carolina Cavalli discusses her debut film following an aimless twenty-something on her quest to find a friend
image Amanda, 2023
words Zoe Whitfield
"Maybe good things didn't happen to me because I had no one to tell them to," contemplates the protagonist in Italian writer-director Carolina Cavalli's debut feature film, Amanda. Played by Benedetta Porcaroli (best known for her role in Netflix's teen drama, Baby), the titular character has recently returned from studying in Paris to a town in Northern Italy, with the intention of working at her family's pharmacy (it's no big spoiler to confirm she doesn't ever show up). An independent child, largely out of necessity, Amanda has never been good at maintaining relationships, but as she approaches a new chapter in her mid-20s, things appear to be changing: she's recently met a guy, while the confidante she craves has seemingly appeared via a past friendship.
The film opens with a throwback, as two girls laze about in a majestic garden, Amanda floating on a lilo in the middle of a pool and her older sister Marina (played in adulthood by Margherita Maccapani Missoni), listening to a personal Walkman nearby. As Marina remains composed on her sun lounger, the younger girl removes her armbands and jumps in the water, with housekeeper Judy diving in to save her. It's the first indication that Amanda has a complicated relationship with connection, and provides the architecture for the two sisters' strained relationship, as well as Judy's subsequent abandoning of Amanda at 25, at the request of the girl's mother in the hopes that her complicated daughter can find a companion her own age.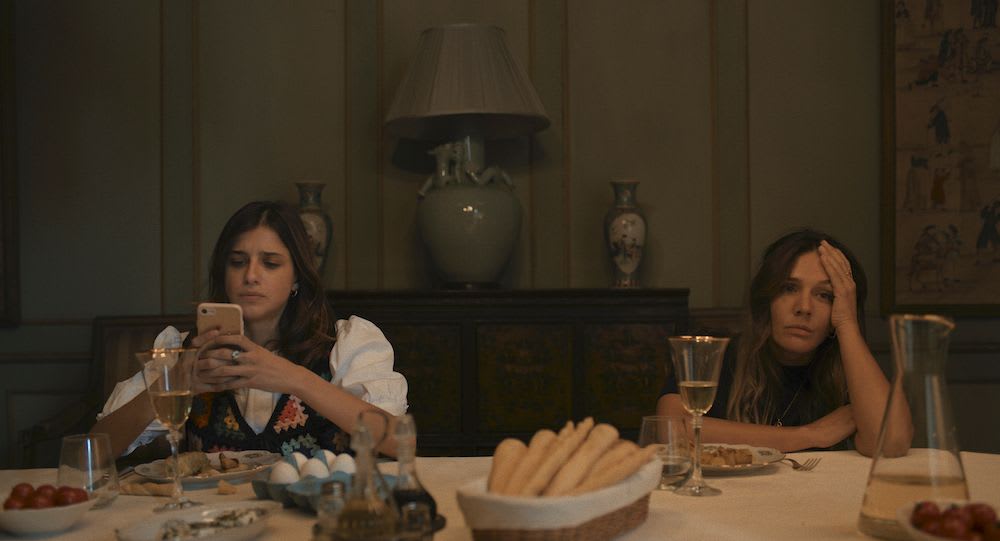 "I was reading a lot of children's books about these little girls – Pippi Longstocking, Caroline, Matilda – and I wondered how they'd be when they grew up," says Cavalli, relaying the foundations of Amanda's character. "My hope was that they wouldn't change, wouldn't become banal but keep their spirit. So I drafted Amanda based on the idea I had of them growing up." Prior to her quest for a best friend, a pursuit that finds her at vacant-looking raves and earnestly striking up conversation on internet chatrooms, Cavalli imagined Amanda as a master of adventure. "I never picture her as a victim or sad, but always very strong, lying to herself even if she wasn't feeling good," the filmmaker tells woo. "She's always trying to find missions, and has a very strong idea about getting what she wants, even if she isn't sure what she wants."
Originally written as an older woman, when Cavalli met Porcaroli she quickly recognised her Amanda, she says. "I loved the way she was thinking about her, she understood Amanda like I did." Together they shaped the character's personality and conceived of her wardrobe: a uniform of an oversized white blouse, colourful crocheted waistcoat and black culottes with heavy leather boots. "It was always the case of being a pastiche of things, because she doesn't buy she steals – from her nephew or sister, things she finds or things from her past," explains Cavalli. "The idea was always to have one single outfit, like a superhero's costume or the armour you put on when you go into the world." The singularity of her dress situates Amanda firmly in the world of Astrid Lindgren, Pierre Probst and Road Dahl's young protagonists, elsewhere underscoring the monotony of her world.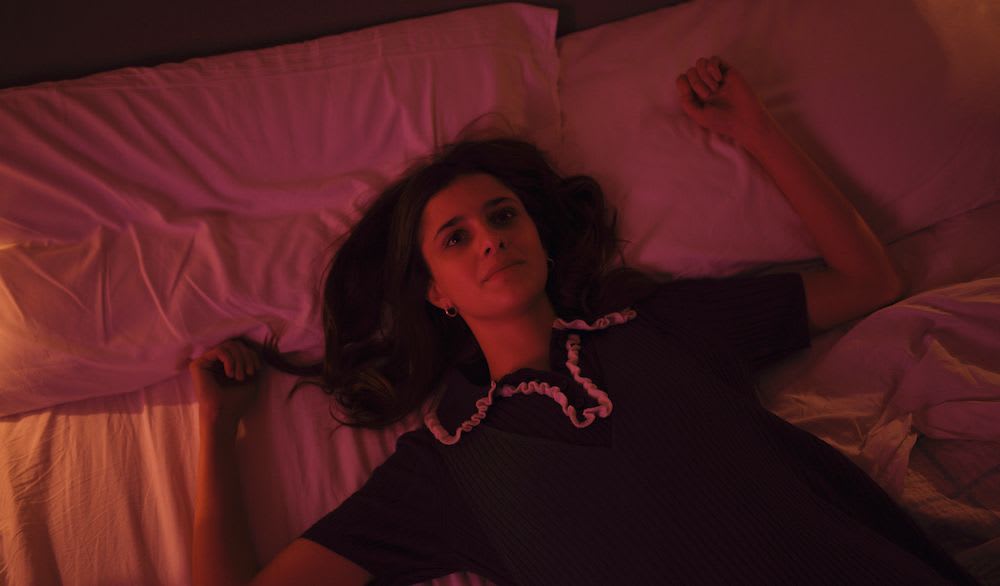 Similarly specific is the uniform of blue sportswear adopted by Rebecca (Galatéa Belluggi), the daughter of Amanda's mother's best friend whom she's been instructed to hang out with. The two girls were apparently close as children, before Amanda's parents moved the family away; only when Amanda finally agrees to meet does she learn that Rebecca is agoraphobic and has not left the house for some time. The visit marks the beginning of a platonic, oftentimes antagonistic courtship, as well as the film's first explicit nod to mental health issues. "When I wrote Rebecca I clearly remember feeling the pressure of the external world and just not wanting to answer anything anymore. I didn't want to see anyone, I just wanted to close myself in a room," says Cavalli, recalling her own experiences.
While Rebecca has regular therapist visits, the other characters' neuroses are largely left unexplored and implied through their actions (Amanda and Marina) or tone (Rebecca's mother, Viola); the director was keen not to approach the topic didactically. "All the feelings, emotions I think are a spectrum and most of us are on this spectrum. For scientific literature and studying you need to give a name to things, but sometimes I think giving names is not really helpful," she says.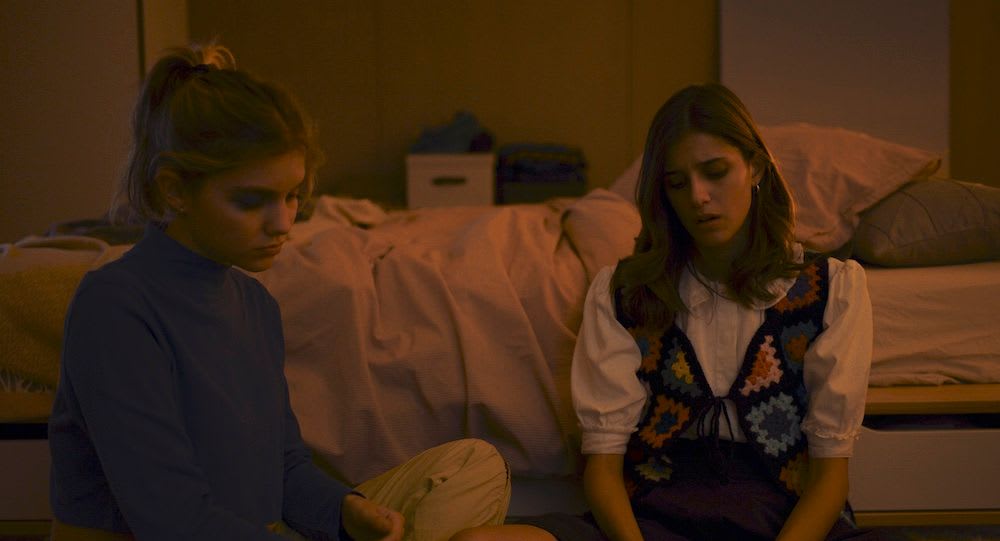 Instead, Cavalli emphasises the narrative's focus on friendship, and specifically those people we meet later in life. "We don't talk about friendship in adulthood, as if it was less important – it's always family or romantic relationships – but I think friends are so important, and if you are not able to communicate, I think you can fall into this kind of isolation," she says, alluding to Amanda's earlier circumstances. Addressing the subject directly, in a particularly rich dinner table scene Amanda asks, "How am I supposed to find them? At school? In my scout troop? No! Because I'm not allowed to do those things anymore." "Friendship is one of the relationships that interests me the most because it's the most human, based on sharing something – a habit, an interest," continues Cavalli. "You're choosing people without that jealousy, passion or physical attraction [that comes with romantic relationships]."
With a rhythm of its own and a distinctive approach to storytelling, Amanda has notes of the Greek Weird Wave that produced The Favourite director Yorgos Lanthimos while it shares DNA with the work of Wes Anderson and Miranda July. "I love screenwriters who write great dialogue and use humour that has melancholy inside," shares Cavalli, who describes Jim Jarmusch and Swedish director Roy Andersson as principal influences. "I'm also very happy when I can avoid space and time. In life I can't much, but in films, if you can avoid giving a precise geographic location, time or age, that gives me solace." For Amanda she found this in Turin, shooting over 23 days in an area that reflected the protagonist's sense of being adrift, "like everywhere and nowhere – it's not very clear, suspended in a way."
A screenwriter by trade, the film was an especially personal project for Cavalli, who'd not even directed a short before. "I was actually ready to sell the script, but I became very protective of the story," she says. While the film isn't autobiographical, keeping it for herself meant the final edit was largely informed by familiar details, perhaps most significantly Amanda's immediate backstory, which underpins the woman we meet. And though it's never directly discussed – so preoccupied is her family by her lack of socialising – Amanda's recent studies likely mirrored Cavalli's own, reckons the director. "There was a period when I didn't really know what to do and decided to study Philosophy, and I think she probably did the same," she smiles. Adding of the filmmaking she remarks, "I don't want to say it's natural, because its work, but when you know your character it's easier. Probably."
Amanda is in UK cinemas and exclusively on Curzon Home Cinema now.