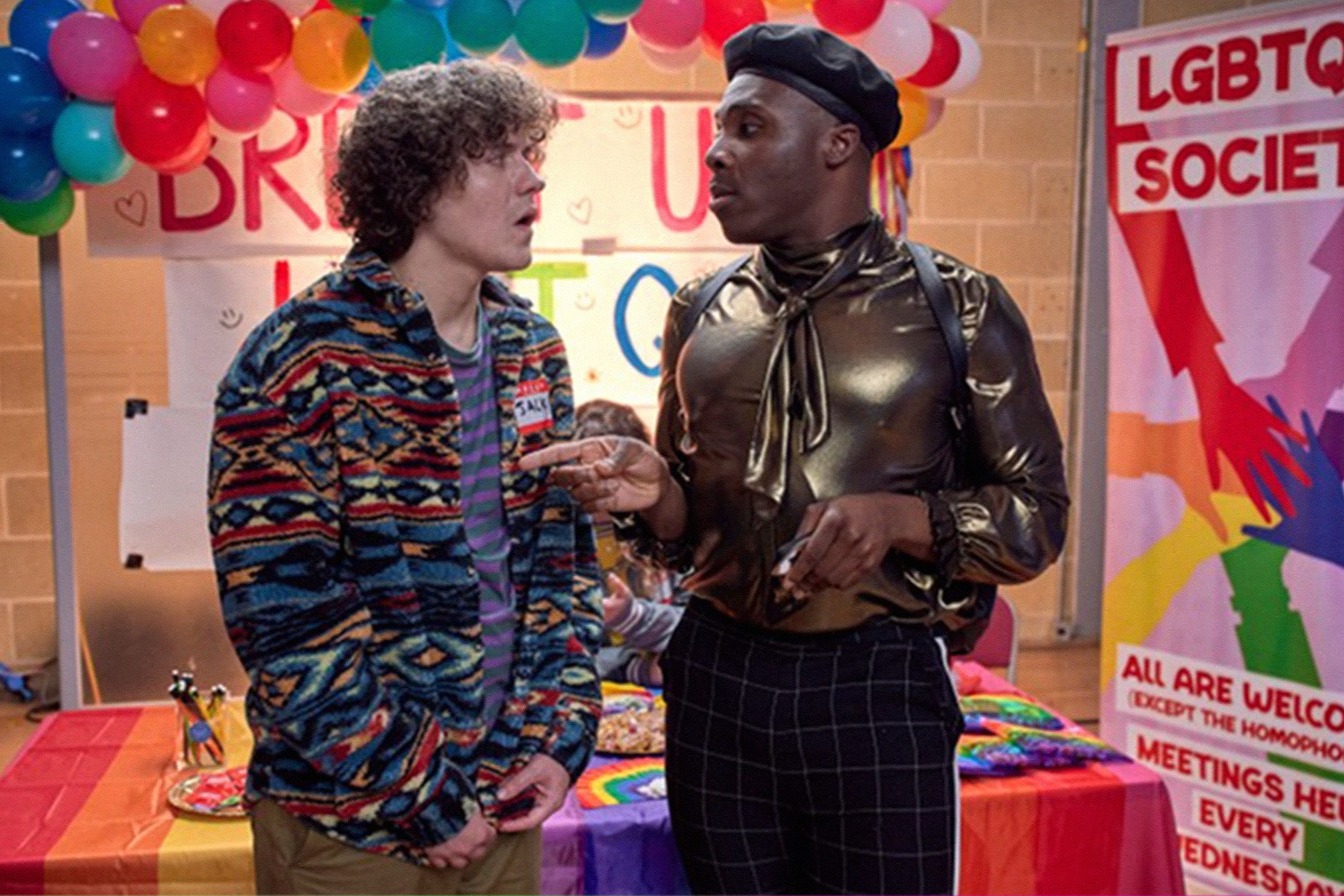 Tips for navigating university as an LGBTQ+ person, from people who've been there, done that, downed the Jägerbombs in a grotty student bar
image Shingi Rice on Unsplash
words Louis Staples
That feeling is in the air: leaves are falling, folklore is playing and (scarily!) it feels like we're suddenly in the home straight of 2022. Soon, sad Christmas adverts invoking the cost-of-living crisis and Paddington Bear will be all over our screens. But before we're subjected to all that, we have one very important ritual: Freshers Week!
Yes, we're amid the annual rite-of-passage, which sees new students arriving at universities across the UK. And this year it feels extra special, without the looming spectre of lockdowns wreaking havoc on the student experience.
Going to university means different things to different people, but one group who it can be particularly exciting (and nerve-wracking) for is LGBTQ+ people. For some students, particularly those from rural areas or small towns, university might be their first experience of queer nightlife. And it represents a chance to form a circle of LGBTQ+ friends. As RuPaul once said: "As gay people, we get to choose our own family!"
Thankfully, things have evolved in the (unspecified number!) of years since I was at university, when I attempted to make friends by firing up a prehistoric version of Grindr near the halls and campuses. (The results were, well, pretty mixed).
"Starting university, just like much of life, can sometimes feel like it revolves around the heteronormative experience. Which is why LGBTQ+ spaces and networks are so vital"
Theo has just arrived in Brighton, where he'll be studying history at the University of Sussex. He's been to one queer club before, having only recently turned 18. "A big part of the draw of living in Brighton is that it's a place that has so many LGBTQ+ spaces," he says. "Before I arrived, I'd already made friends with two gay freshers via the Facebook page. One of them lives in the same halls as me. We've got a group chat on WhatsApp, so we already have people to go out with."
If you don't already have people to go out with, or if going on boozy nights out isn't your vibe, don't worry: most universities have an LGBTQ+ society, or a representative for queer students, who will be able to connect you with people. (If you think that's cringe, well, trust me, cringe is a huge part of the university experience). "It can sometimes feel like it does, but LGBTQ+ life doesn't have to revolve around alcohol," says Susie, 25, who started her degree at the University of Manchester in 2017. "I went on 'queer coffee' socials which were organised by the LGBTQ+ society. There was also a queer history trail, where we could learn about the queer history and culture of the city together, which was a pretty chill way to meet people and made me excited to live there."
Marcus, 26, remembers his first day at uni in Glasgow like it was yesterday. And he's got some pretty solid advice for queer people who might be used to being around so many other LGBTQ+ people. "It's a cliche, but I went pretty wild hooking up with guys from the apps and also at clubs," he says. "So I'd say just remember to tell someone in your halls or friendship group where you're going – especially if you're meeting someone you don't know, it can't hurt!"
Marcus also thinks it's a good idea to make a habit of getting sexual health checkups. "One mistake I made was not looking up where the easiest place to get tested was, so I ended up thinking the clinic was much further away and putting it off for a few months. But normally there's a student-focussed service available, so look that up," he says. "There's also often mental health support and other stuff LGBTQ+ people might need. It's much more likely you'll use them if you already know where you can access them."
Starting university, just like much of life, can sometimes feel like it revolves around the heteronormative experience. Which is why LGBTQ+ spaces and networks are so vital. Marcus says it's important to be respectful of others and mindful of boundaries – including your own. "If someone's making you feel uncomfortable in your halls or your course, there's always someone to talk to about it," he says. "And in LGBTQ+ clubs and bars, I know sex is often a top priority, but I guess I'd advise young people to mindful that everyone is there for different reasons. So treat everyone with respect, don't be a dick and you'll all have fun."
Focus, reset and get your life together
Best bits to kick start new habits