11 TikTok-approved bedroom accessories
Aesthetic interior bits for your most personal space
Sucked in by the multi-setting sunset lamps or squiggle mirrors? Rushing to get those to vibey rugs before the internet sells them out? TikTok can cause major bedroom envy with all its interiors tips. And as a safe haven from the chaotic world beyond your window, a bedroom should be filled with things that spark joy. Curating a space where you feel comfortable and content can do wonders for mental wellbeing. So, we've put together a selection of TikTok-approved bedroom bits, from Harry Styles books to cuddly frogs. Take your pick of these weird and wonderful finishing touches to revitalise your space.
LET ME ADORE YOU
The Unauthorized Biography Harry Styles
Scoop!
£ 4.99
Did you know that Harry Styles is an Aquarius? You can find out this and so much more in 'Scoop', the juicy unauthorised biography tracking his ascent from X Factor jack the lad to international icon. It also comes with a poster to hang above your bed so you can sleep near Harry every night. The dream.
MOVIE NIGHTS
NeoPix Easy NPX440 Mini Projector
Philips
£ 99.99
Turn your bedroom into a home cinema with a screen size of up to 80 inches, courtesy of this mini projector. It's lightweight, energy efficient and comes with built in speakers. So build your pillow fort, grab some popcorn and invite your mates for the perfect night in.
KALEIDOSCOPIC LIGHTS
Smart Colour Light Bulb
TP-Link
£ 8.99
Want a light setting to match every possible mood? This colour changing light bulb has you covered. With over 16 million hues to choose from, you can schedule your lighting, save your favourite settings from your phone, and use voice command to customise brightness, light temperature, and colour. And it's only £8.99 – what a bargain!
IT'S BRUTAL OUT HERE
Olivia Rodrigo Sour EP
Urban Outfitters
£ 28.00
Music just sounds better on vinyl, y'know? Scream along to 'Good 4 U', sob into your pillow to 'Drivers License,' or just position the record where everyone can see it because the album artwork is as iconic as Rodrigo's pop punk breakup anthems.
CHECKMATE
Checked Knotted Wool Rug
Morrow Soft Goods
£ 265.00
Channel chessboard chic with this hand knotted wool rug. Handwoven and ethically produced, this shaggy statement piece is made to last. Its monochrome colour scheme means you can place it anywhere without the colours clashing with the rest of your space.
GREEN ENVY
Fiddle Leaf Fig
Leaf Envy
£ 44.00
If you're as obsessed with houseplants as us then this Instagrammable fiddle leaf plant is a bedroom decor essential. It's the perfect finishing touch to a space, adding a bright and airy atmosphere to your room. This one only needs watering once a week – although it also benefits from frequent misting – so it's not too easy to kill.
All products are selected independently by our editors. If you purchase anything through this article, Woo may earn an affiliate commission.
Advertisement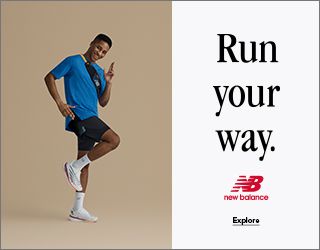 you are missing out on some content here because you rejected our cookies. want to change that?