Women's Prize for Fiction books 2022: what to read first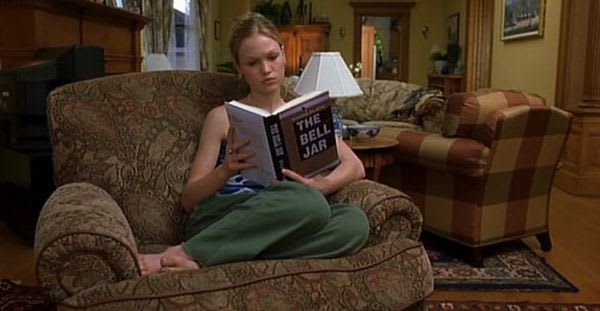 A haunted bookshop mystery, a Trinidadian debut written in Creole, and a wanderlust-invoking read: from Elif Shafak to Meg Mason, here's what to pick up
image Bertie Warner
words Eve Walker
It's the 27th year of the Women's Prize for Fiction, and it's a stellar year for books that will banish any umming and ahhing you're doing over what to read next. The annual prize, which aims to honour "outstanding, ambitious, original fiction written in English by women from anywhere in the world", traverses a range of narratives, interesting protagonists, and settings.
Previous winners have included Eimear McBride, Zadie Smith, Chimamanda Ngozi Adichie for her beautiful and stark Half a Yellow Sun, Lionel Shriver for her haunting We Need To Talk About Kevin, and last year's winner Susanna Clarke for her carefully constructed and clever fantasy novel Piranesi. This year's shortlist, announced yesterday (Wednesday April 27), sees the chosen selections that judges describe as "wonderfully diverse", with the writers coming from six different countries. There's a Turkish-British author, two American writers, a New Zealander, a Trinidadian, and American-Canadian.
The chair of judges and bestselling writer Mary Ann Sieghart expresses how difficult it will be to pick a winner out of such a phenomenal shortlist; "Some are laugh-out-loud funny, others tearful, and sometimes the two are combined in the same book. We judges have loved reading them all and we commend them to you as the best fiction written by women and published in the past year."
She is joined by her judging panel: Lorraine Candy, award-winning journalist and editor; Dorothy Koomson, global bestselling novelist, journalist and podcaster; Anita Sethi, award-winning author and literary journalist; and Pandora Sykes, journalist, broadcaster, and author.
From a love story set in a divided Cyprus, to a Native American woman in a haunted bookshop, and a novel on loss and family narrated by a tree, these are the books that the prize's judges simply loved, and that will dominate your Whatsapp group chats and #booktok. Woven into these stories are powerful ideas around everything from identity and belonging to the power of nature, sisterhood, mental illness, ghosts, affairs and much, much more.
Each is beautifully crafted and perfect for completely different moods, so here's Woo's guide to the Women's Prize shortlist book for you.
A book to immerse yourself in
THE BREAD THE DEVIL KNEAD, LISA ALLEN-AGOSTINI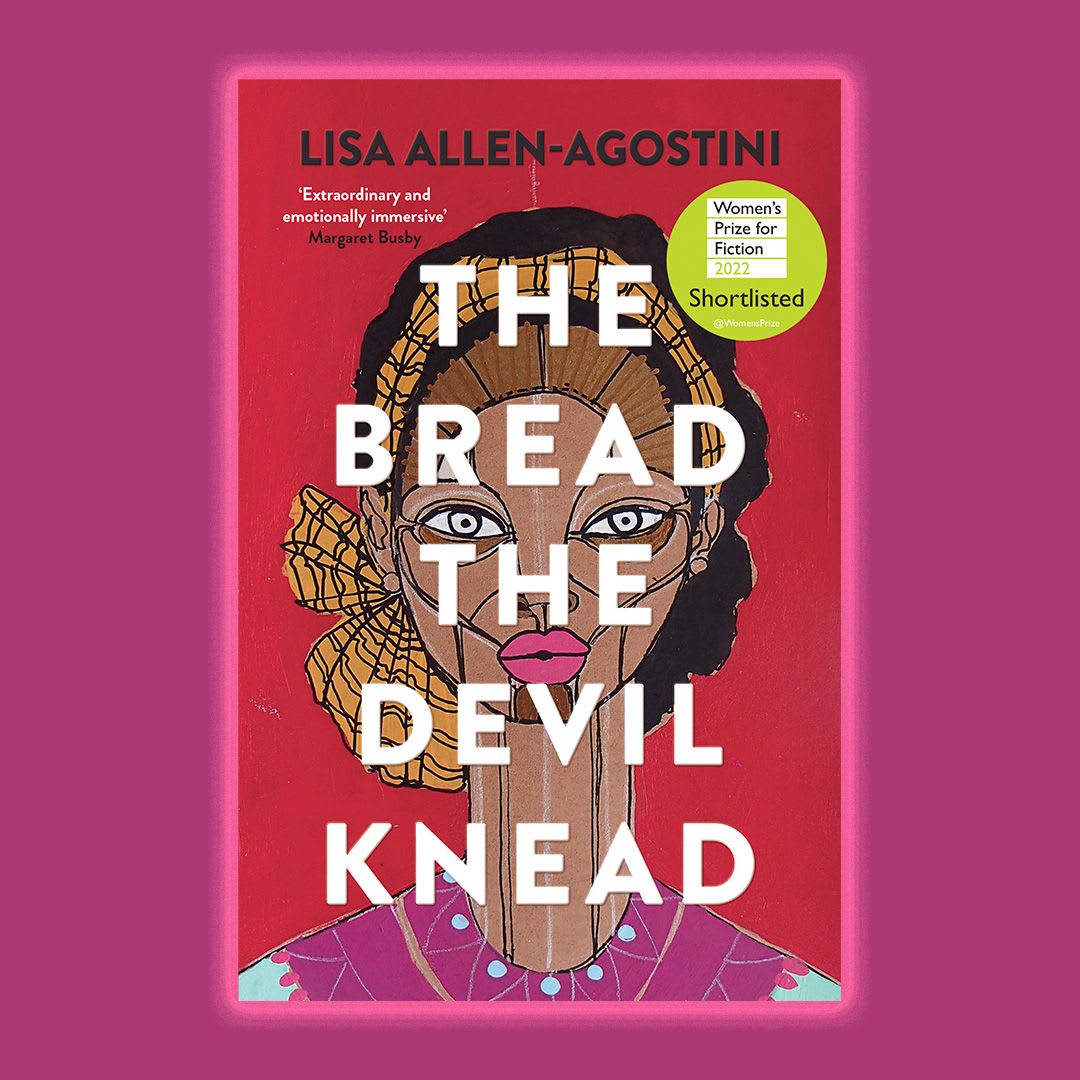 The Bread the Devil Knead is the poignant first adult novel of Lisa Allen-Agostini, writer, editor and stand-up comedian from Trinidad and Tobago. Set in Port of Spain, this story follows boutique owner Athena Lopez as she approaches her 40th birthday. She's trapped in an abusive relationship and is forced to confront the possibility of her future (or lack of one) when she witnesses a woman murdered by a lover. From domestic violence and love affairs to racism and female liberation, this book tackles a range of topics that led Judge Mary Ann Sieghard to describe it as "the most immersive book. It's full of warmth, humanity, humour and sadness". She's previously written two celebrated young adult's novels, The Chalice Project and Home Home.
you are missing out on some content here because you rejected our cookies. want to change that?
A book for ghost lovers
THE SENTENCE, LOUISE ERDRICH
Themes of identity, the complexities of marriage, pandemic-induced isolation and how the past shapes the future are at the heart of this novel. Ex-prisoner Tookie survived her long incarceration by getting lost in books, and lands a job in a Minneapolis bookstore upon her release. Customer Flora, a white "wannabe" who claims to be part Native American, dies, but her spirit refuses to leave the bookstore. Tookie embarks upon a quest to solve the mystery of this haunting while trying to come to terms with a year full of lockdowns, isolation, grief and cultural shifts. Prize judge Lorraine Candy calls it "a really unusual read; it's a ghost story but it's also about heritage. It's really smart, funny and witty." A prolific writer with 23 novels under her belt, Erdrich has won multiple awards, with her most recent book The Night Watchman winning the Pulitzer Prize. She writes from what she knows, which is immediately felt when reading The Sentence. It is hard not to see the similarities between her and the protagonist; Erdrich is part Chippewa and owns BirchBark Books, a small bookstore in Minneapolis which has a focus on Native American literature. Prepare to be blown away by the clarity of wicked prose and riveting, spooky story that feels hopeful and incredibly topical.
you are missing out on some content here because you rejected our cookies. want to change that?
A book that shines a spotlight on mental illness
SORROW AND BLISS, MEG MASON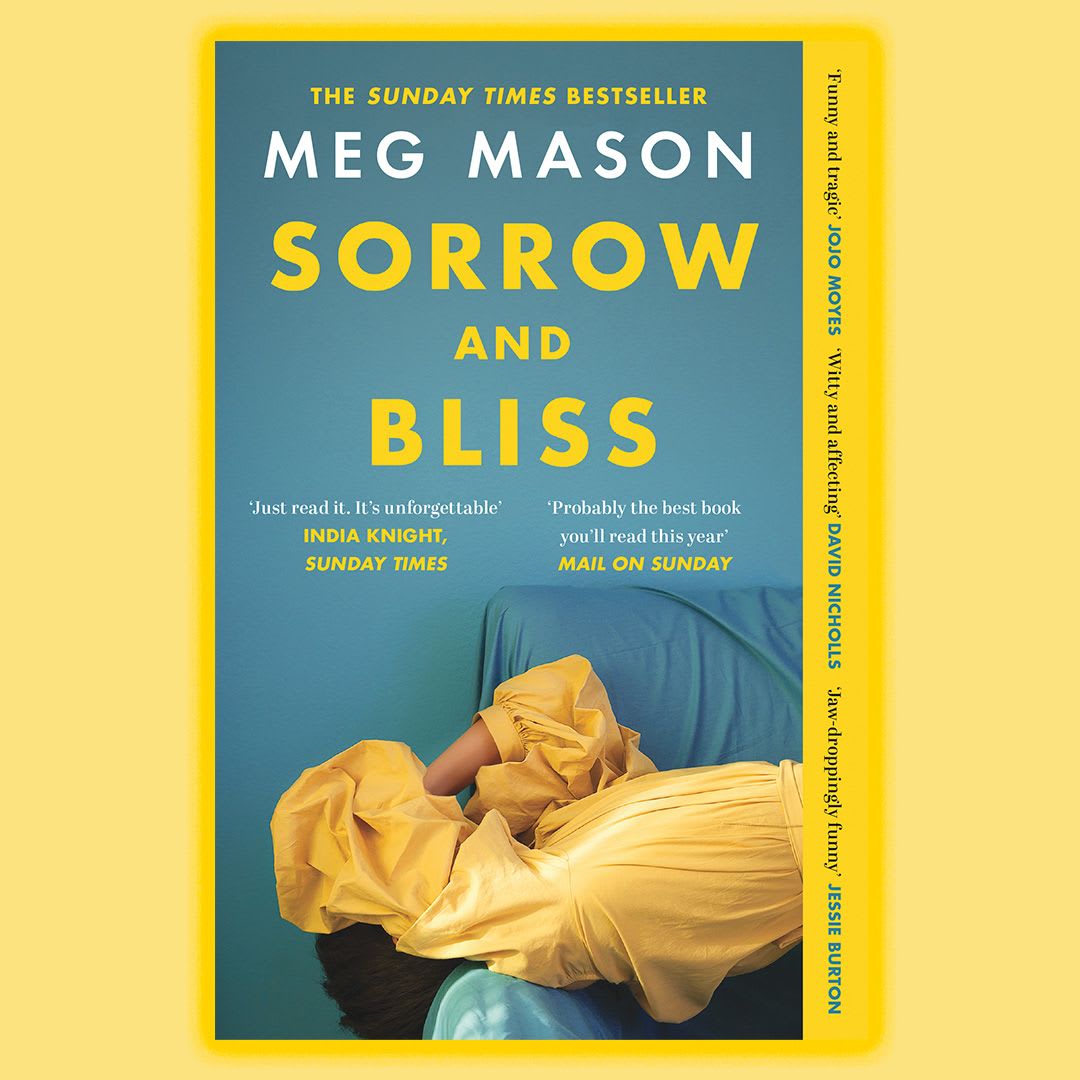 Martha Friel's life seems perfect from the outside. She has the beauty, the brains, and the perfect marriage. But when Martha's husband of eight years leaves her, she has no choice but to move back in with her wacky parents and confront the emptiness she feels inside. Will a new start give her a chance to write her own happy ending and finally break free from the crippling depression she's experienced since childhood? While this may sound pretty intense – and it certainly can be at times – this novel has also cleverly woven humour into the misery with sparkling clarity. Judge Pandora Sykes admires the "compassionate look at long-term mental illness and the ramifications on a marriage and an entire family. It's brilliantly spiky and hilariously written." Author Meg Mason has had an extensive journalism career, working at the Financial Times and The Times, with her work appearing in Vogue, Marie Claire, The New Yorker, Grazia, the Sunday Times, the Sydney Morning Herald and The Sunday Telegraph. She has had a monthly column for GQ and been a contributing editor at Elle.
you are missing out on some content here because you rejected our cookies. want to change that?
A book that will capture your heart
THE BOOK OF FORM AND EMPTINESS, RUTH OZEKI
Novelist, filmmaker, and Zen Buddhist priest Ruth Ozeki writes a wildly inventive novel about single parenthood, grief, and mental illness. After the death of his father, 14-year-old Benny grapples with schizoaffective disorder while his mum struggles with a hoarding problem. Objects begin to hold a peculiar importance to the pair; they speak to Benny, and take such a hold on his Mum that she is physically unable to let them go. Finding solace in a library, Benny gets lost in books with three oddballs; an old drunk claiming to be a famous Slovakian poet, a young girl with a shaved head, and her ferret Taz. Judge Dorothy Koomson says: "Benny's journey into discovering the truth about life, himself and books is touching, humorous and beautiful in equal measure."
Without exploiting or overwriting on the mental illnesses portrayed, Ozeki paints a tender relationship between mother, son, and the stories we surround ourselves with. Her previous novel, A Tale for the Time Being, was shortlisted for the 2013 Booker prize, and she has also written two other novels, My Year of Meats and All Over Creation.
Trigger warning: self harm and drug use
you are missing out on some content here because you rejected our cookies. want to change that?
A book about love and identity
THE ISLAND OF MISSING TREES, ELIF SHAFAK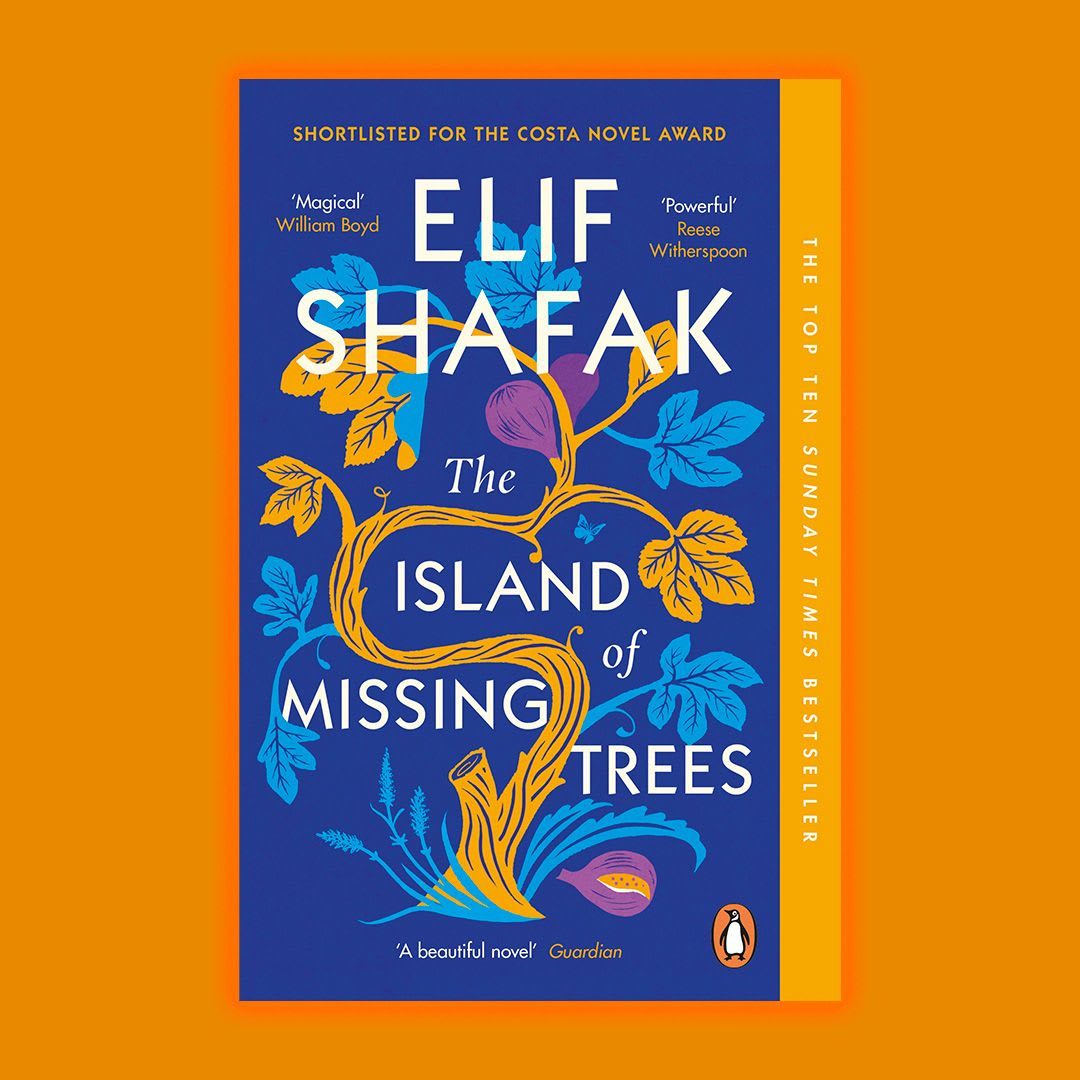 Split into three narratives and jumping from 1974 in Cyprus to the 2010's in London, this story is an amalgamation of compelling themes ranging from belonging and identity, love and trauma to nature and renewal. The novel starts off in Cyprus, following two star crossed teenage lovers from the divided island – Kostas is Greek and Christian, and Define is Turkish and Muslim – who meet in secret at a tavern. Jump forward to 2010, and the narrative follows Kosta's daughter and her life in London as she struggles with her identity as part of the Cypriot diaspora. A third narrative is introduced from the perspective of a fig tree that Kostas replanted in their London garden, acting as a way to feel close to their Cypriot roots.
Elif Shafak is an award-winning British-Turkish novelist and the author of 19 books, 12 of which are novels. Her novel *10 Minutes 38 Seconds in this Strange World *was shortlisted for the Booker Prize and RSL Ondaatje Prize; longlisted for the Dublin Literary Award; and chosen as Blackwell's Book of the Year. Her novel written prior to this, The Forty Rules of Love, was chosen by the BBC as one of 100 Novels That Shaped Our World.
Judge Dorothy Koomson said: "The Island of Missing Trees is a hauntingly beautiful tale of loss and identity, love and redemption told via the unusual connection a young girl from London has with ancient Cyprus via a fig tree. Gently told; clever and poignant."
you are missing out on some content here because you rejected our cookies. want to change that?
A book for when you want to escape
GREAT CIRCLE, MAGGIE SHIPSTEAD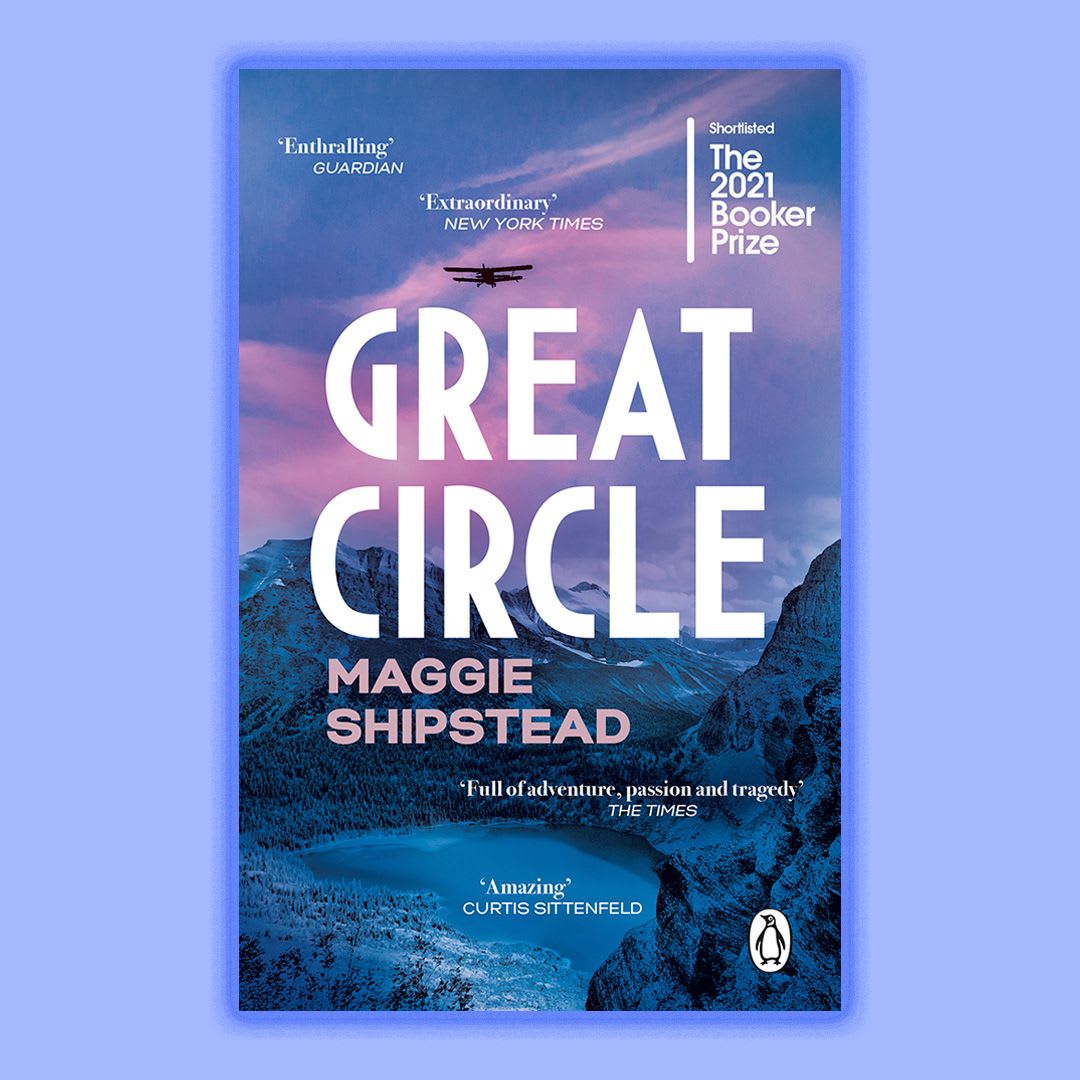 Maggie Shipstead, the New York Times bestselling author of Astonish Me and Seating Arrangements, writes this mesmerising novel that pieces together the lives of a female aviator who vanished into the Antarctic ice and the Hollywood actress who plays her in the 21st Century. Judge Anita Sethi says this "is an absolutely wonderful read. It's the story of Marian and her adventure around the globe and I'm not sure I've read anything so filled with the evocation of wanderlust." The stories of the two women are intricately entwined, both seeking freedom in their own ways. Shipstead is a powerhouse; she has won the Dylan Thomas Prize as well as the L.A. Times Book Prize for First Fiction, is a graduate of Harvard and the Iowa Writers' Workshop, a former Wallace Stegner Fellow at Stanford, and the recipient of a fellowship from the National Endowment for the Arts. Great Circle is Shipstead's third novel and it took seven years to complete.
you are missing out on some content here because you rejected our cookies. want to change that?
The winner will be announced in on Wednesday June 15.