When will the UK get a general election?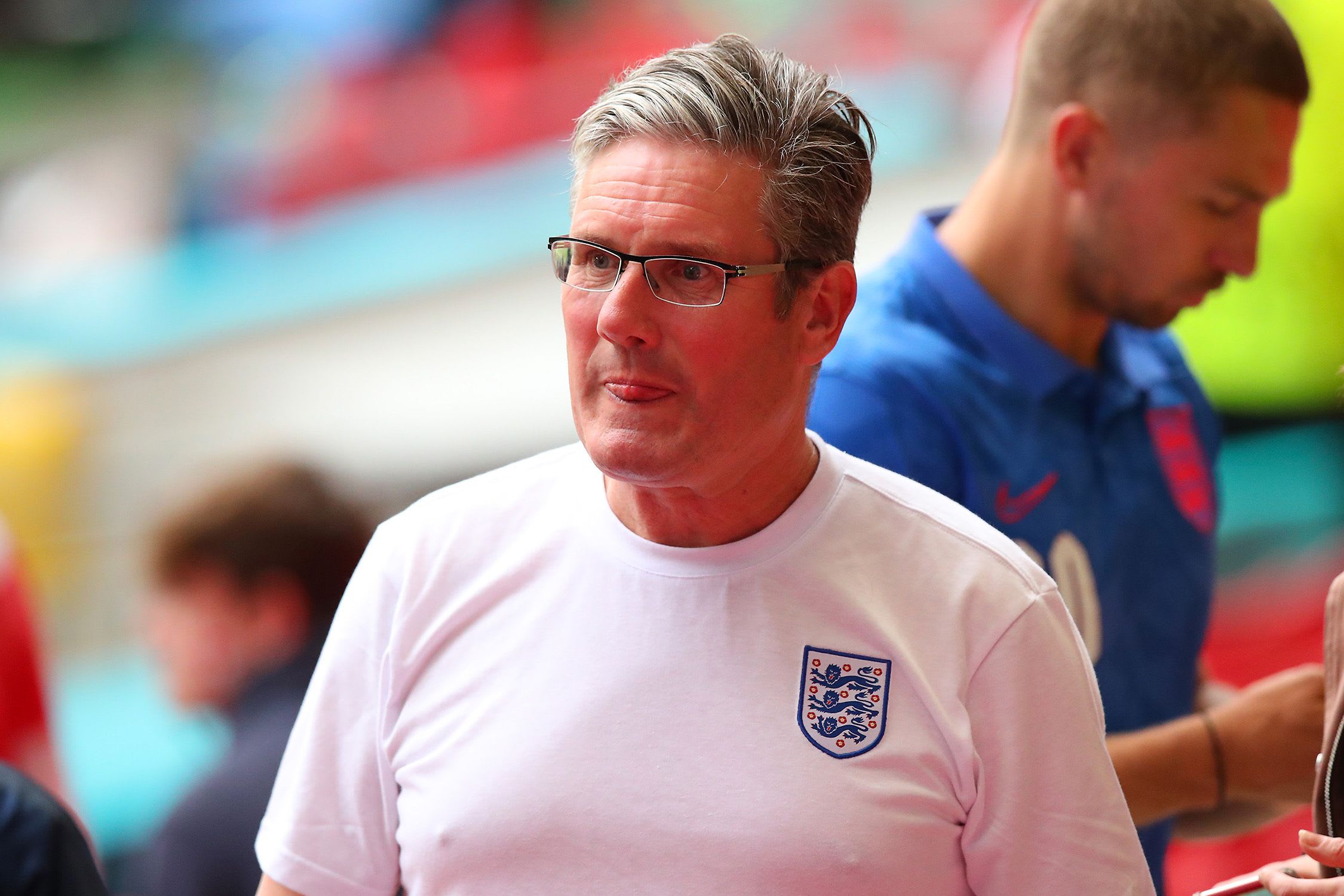 With three Prime Ministers so far this year, will we ever see an end to this game of leadership musical chairs?
image Robbie Jay Barratt / Getty
words Megan Wallace
2022 has been a bit of a wild ride for UK current affairs, that's for sure. Need a recap of everything that's being going on? We thought you'd never ask.
What, exactly, has been going on in UK politics?
Things seemed to really kick off with Boris Johnson's resignation as PM in July (you know, after all the lying and lockdown partying). After a two-month long leadership campaign, Liz Truss stepped in as his replacement. Within a literal day the Queen passed away and the UK plunged into a ten-day mourning period frenzy replete with a 22-hour queue to see the monarch's coffin in Westminster and wildlife-endangering tributes of Paddington Bear toys and marmalade sandwiches stacking up at the gates of Buckingham Palace and throughout the rest of London's Green Park.
As if things weren't bizarre enough, recorded monarchy-hater Truss then promptly resurfaced (rocking some of her staple Karen Millen shift dresses, of course) and got to work crashing the economy. Enlisting short-lived Chancellor Kwasi Kwarteng to deliver on her leadership campaign promises of tax cuts for big business and top earners, an ill-advised Mini-Budget announcement at the end of September led to a dramatic decline in the pound's value against the Dollar and Euro as well as a housing-market disrupting hike in interest rates.
Shortly after, Kwarteng was sacked and replaced by Jeremy Hunt. For those who don't remember, Hunt is a David Cameron-era Health Secretary with two failed Conservative Party leadership bids under his belt, best known for scrapping overtime for junior doctors and triggering the sort of industrial action that hadn't been seen for forty years. Yeah, not looking so great so far.
you are missing out on some content here because you rejected our cookies. want to change that?
Then the already chaotic Conservative Party almost imploded after Truss, a one-time Shell employee, led Conservative MPs to shoot down a Labour motion to ban fracking - despite vocal rebels within her party condemning the approach. The next day, after allegations that there had been manhandling and bullying in the voting lobbies, Truss resigned.
Now, after all that drama, Rishi Sunak, the multi-millionaire and former Chancellor is in the top spot, thanks to a vote of not 0.2% of the population in the form of Conservative members but just 193 Conservative MPs (0.0003% of the population). Many are hoping he will bring unity to the party and steer the country where his predecessors went off course.
Where is the Conservative Party in the polls?
But it isn't looking likely that the Conservative Party will weather this storm. We're now on our third PM since 2019's snap general election and in May rang in 12 bitter years of Conservative austerity, a longterm degradation of public services which are now all the more fragile after the prolonged shock of the pandemic.
For a long time it seemed like no matter what they did, the Conservatives had the public's support. However, if there's one thing we have to thank Truss for it's that after her shocking 44-day performance and a growing frustration within her party, the Labour Party now has a 33% lead against the Conservatives in recent voter intention polls. Clearly, the people want a change - but are we going to get one?
When will the UK get a general election?
The UK's last election was in December 2019, where the Conservative Party won 43.6% of the popular vote to Labour's 32.1%. Currently, the next election is due by January 2025 and many believe it will take place in the summer of 2024.
However, calls for a general election have begun. Leader of the opposition, Keir Starmer has been uncharacteristically forthright, saying; "The Tories cannot respond to their latest shambles by yet again simply clicking their fingers and shuffling the people at the top without the consent of the British people." All other opposition parties agree.
Among the general population, a recent YouGov poll has suggested that 63% of us believe that an early general election should be called.
you are missing out on some content here because you rejected our cookies. want to change that?
Can we have a general election sooner?
As the pressure mounts, what is the process for calling a general election in the coming year?
"The only way a General Election would be called sooner is if MPs in the House of Commons call for a vote of no confidence in the Government and the Government loses that vote. Then the Prime Minister must either resign or request a dissolution of parliament, which would trigger an election," says Matteo Bergamini, founder and CEO of political literacy charity Shout Out UK.
While it's self-evident that the Conservative party may wish to avoid a general election in order to remain in power, Bergamini believes that Labour may also avoid trying to table a vote of no confidence. "The Conservative Party's current majority would suggest Labour would lose such a vote in the House of Commons," he explains. "Additionally, calling for an election now could be seen as a power grab by Labour during a time of great uncertainty, which might work against them."
you are missing out on some content here because you rejected our cookies. want to change that?
What can the public do to create pressure for a general election
So far, so dispiriting. But will we ever be able to bag ourselves another general election to finally get ourselves a democratically elected Prime Minister? Is there anything that us regular people can do?
Well, according to Parth Patel, Senior Researcher at IPPR, we have more influence than we might think. "There isn't a constitutional mechanism for the public to trigger a general election. However, that's not to say that the public doesn't indirectly have that power," he explains. "The greater the swell in public opinion, whether that's through polls or protesting on the street or writing to their MPs, the greater the pressure on the government.
It's also a good time for Labour to stand its ground and remain firm in its critiques of the government. "In addition, what newspapers say and what the opposition party says plays a role," Patel explains. "I suspect that the opposition will question the Conservatives' democratic legitimacy over the next year or so."
If the pressure gets high enough, it may become difficult for the Conservative Party to not speak on the growing demand for a general election. This is particularly true when we consider the negative optics of the party deciding to not put their right to rule to the democratic test, especially when polls suggest they stand to lose seats.
Let's hope Labour gets its act together for the next election, that's all we can say!