What to expect from your first sex party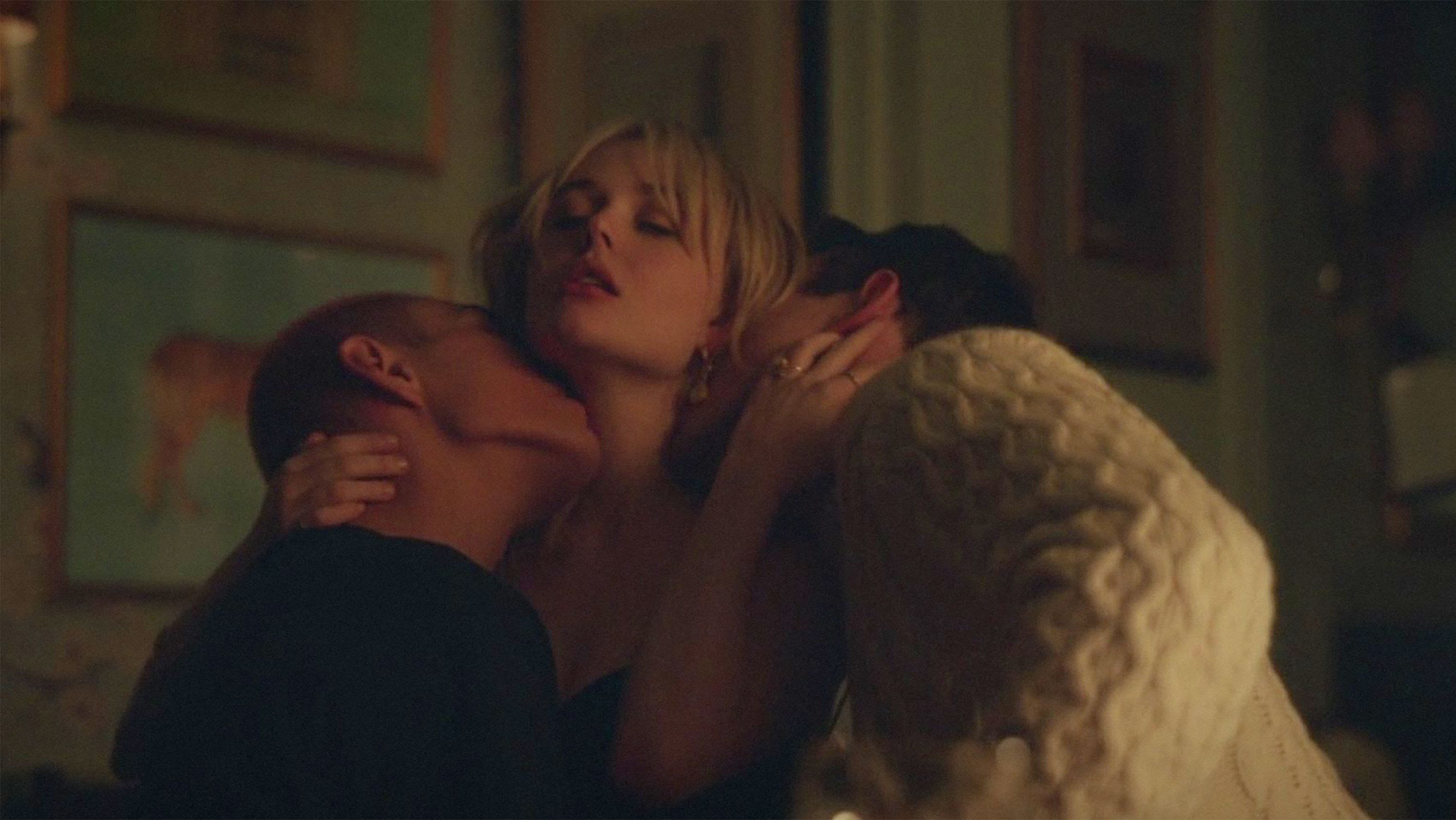 Banish ideas of masked soirees and sweaty orgies– here's everything you really need to know before you go to your first sex party
image Gossip Girl (2021)
words Eloise Hendy
After a prolonged pandemic-induced dry-spell, parties and sex are back – and, for an increasing number of young people across the UK, at the same time.
"They do say people love to have sex after a funeral, because they want to feel alive," Wolf, a filmmaker and writer from London who frequents fetish nights like Klub Verboten and Crossbreed in London, tells me. "After the near death experience of lockdown, the world wants to feel more alive and unshackle themselves from inhibition and outdated thinking and awaken the daring, courageous exhibitionist in us all." You can catch Wolf along with his partner Layla in Woo's Life in Love docuseries, exploring their experiences as a couple at today's most pumping sex parties.
Yet sex parties, kink events, and fetish clubs are nothing new; Torture Garden, the world's largest fetish event, started in 1990. Today though, there's a new crowd of events prioritising community, consent, and safeguarding that attract punters and party-goers that are young, sex-positive, queer, and LGBTQ-allied. Since emerging in the mid-late 2010s, events like Klub Verboten and Crossbreed have been celebrated for their modern, more inclusive approaches to kink and fetish clubbing. Post-lockdown, the two nights have received a torrent of press attention, and BDSM spaces and playrooms continue to pop up at clubs in London, Manchester, and Bristol.
Aurora, a photographer who has shot at Crossbreed, agrees that the recent boom in sex-positive events is linked to lockdown, suggesting that long periods of isolation "fuelled the appetite for intimacy and closeness." Now, she believes people will "hold onto any chance they have of celebrating their lives and freedoms."
"I think young people are looking for something new and different ... they're looking for acceptance, a place to freely explore their sexuality and identity without judgement"
Karl, founder of Klub Verboten
This emphasis on freedom, closeness, and feeling alive is undoubtedly shared by Klub Verboten's founder, Karl. He declares that, in the club "an introvert, an existentialist, a newcomer to London or perhaps a lonely migrant can find a hub to dock in and make some more meaningful connections and memories. Our spaces are all about modern forms of human interaction."
So, has there been a vibe shift in the sex-positive and kink scene? Little Dragon, a performer who has attended a number of Crossbreed events, seems to think so. "Gone are the days of very cis het white play parties," they say. "Those spaces exist and have existed for a long time," Little Dragon says, but they feel that now "there are more LGBTQIA+ and BIPOC humans in these spaces, as well as more people with disabilities as accessibility is also being addressed more."
Though, perhaps it's not the scene that's shifted, as much as the society surrounding it. "I think this community has been progressive and accepting of all people," Wolf says of the LGBTQ+, kink and sex work community. "I think these communities have existed in a sort of evolved society and it's society that has changed and become more accepting, more open and curious."
"I think young people are looking for something new and different," Karl says. "I think they're looking for acceptance, a place to freely explore their sexuality and identity without judgement."
So, perhaps the real question is, where to start?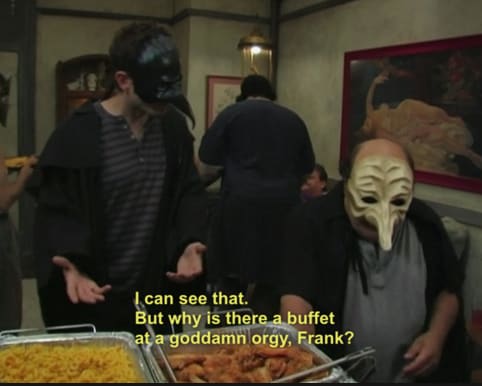 It's Always Sunny in Philadelphia
Do your research
There's an abundance of parties, nights, and events out there, and they all offer something different. Whether you're into leather or latex, rubber, raving, or the erotic art of shibari, there's bound to be scene and set-up to your liking. But, before you try to dive in headfirst, do some research.
"Different parties have different vibes," performer, model and dominatrix Adreena Angela makes clear. "Some of them have massive capacities and are very dance focused, where others are smaller and more play or socially focused – it's important to do your research and find the right space for you." For example, at One Night, the party Adreena co-hosts with Miss Gold,, "there's a lot of lingerie, compliments, conversation," and it's women and non-binary people only. If you're more in it for the music, then perhaps Crossbreed would be more to your liking; Shanti Celeste and Tami Sumo have both performed at nights in the past. Definitely check social media profiles and websites, and even reach out to party organisers directly for info and advice if you're thinking of booking to attend a party. Even if it's just for outfit tips!
you are missing out on some content here because you rejected our cookies. want to change that?
"Fetish parties are mostly about going into a space where you can be free"
Wolf, a filmmaker and writer who frequents fetish nights
Don't expect to have sex
If there is one thing everyone stresses the most, it's this. "Don't expect to have sex," Wolf says. "People think going to a sex party means you are going to fuck," but "this is a misconception." Indeed, this is just one reason the term 'sex party' feels like a misnomer to many who attend kink clubs or fetish events – a bit of outdated language mainly used by the press to titivate readers (sex sells after all). As Wolf makes clear, these events "are about so much more than just sex."
"Fetish parties are mostly about going into a space where you can be free," Wolf says, "where you can be accepted, where you can become a part of a community, where you can make friends, see, listen, and experience new things and also learn about your sexuality."
Jessica Parker, co-founder and host of Pleasure Island Parties, runs a series of talks titled 'Everything you wanted to know about sex parties' and says she always spells it out "that just because its a sex party doesn't necesarily mean sex is going to happen for you." Like Wolf, she thinks what "people are actually looking for is non-judgemental play, fun and connection". "Yes, sex can be a great bonus," Parker says, "but people's intentions are actually wanting to connect with like minded people and be free."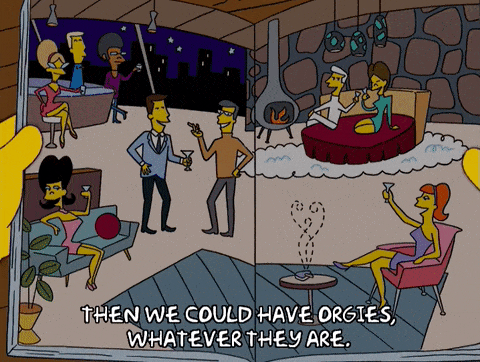 Similarly, Adreena emphasises that "going to a kink club doesn't mean you have to engage in play. It can merely be an entry point if you want to dip your toe in the water or just be around like minded people." And remember: even if people are engaging in play, don't feel pressured to join in. Wolf suggests that "a lot of the time most of the people who are having sex are ones that are already comfortable and accustomed to the space."
This is the main thing for any curious newcomer to bear in mind: engaging in play is never as important as feeling comfortable, and making sure everyone around you is comfortable too. Which should be simple and straightforward, as long as you…
Follow the rules
"The main thing," Adreena says, "is to be respectful, open minded and follow the rules around privacy, personal space and consent."
Perhaps, to some, being 'free' and 'following rules' seem like opposites, but, as Karl makes clear, in the kink scene this couldn't be further from the truth. "We simply can't participate in kink without a culture of consent, honesty, transparent communication, safety, and acknowledging risks," Karl says. "Kink is complex, so we rely upon exchange, guidance and boundaries."
To be admitted to spaces like Klub Verboten, Karl stresses that "one has to demonstrate the practical application of our ethos and rules before we can feel comfortable letting them enter our community." "Ultimately," he says, "this means it is not always for everyone." Unwilling to take on board basic safeguarding issues around consent, neuro-diversity and gender? Stay at home. If you aren't interested in being respectful, these are definitely not the spaces for you.
However, for many kinksters and party-goers the rules are a huge part of what makes the clubs so enjoyable. Adreena notes that "a lot of kink club people prefer them to mainstream clubs because the atmosphere is so much more respectful, open and consensual." Wolf too emphasises that "these clubs are actually a lot more safer and regulated than normal clubs." As he puts it, "you can be fully naked at a fetish party and no one will touch you because you have not given consent."
If you're in any doubt, just trust Seana Momsen. Describing her experience at Klub Verboten, the actor, model, and influencer from Birmingham said: "No matter your sexuality, everyone was embracing one another. It was BEAUTIFUL. Key word is embrace. Everything was consensual. I had one person wanting to "worship me". I respectfully declined and they went on their merry way."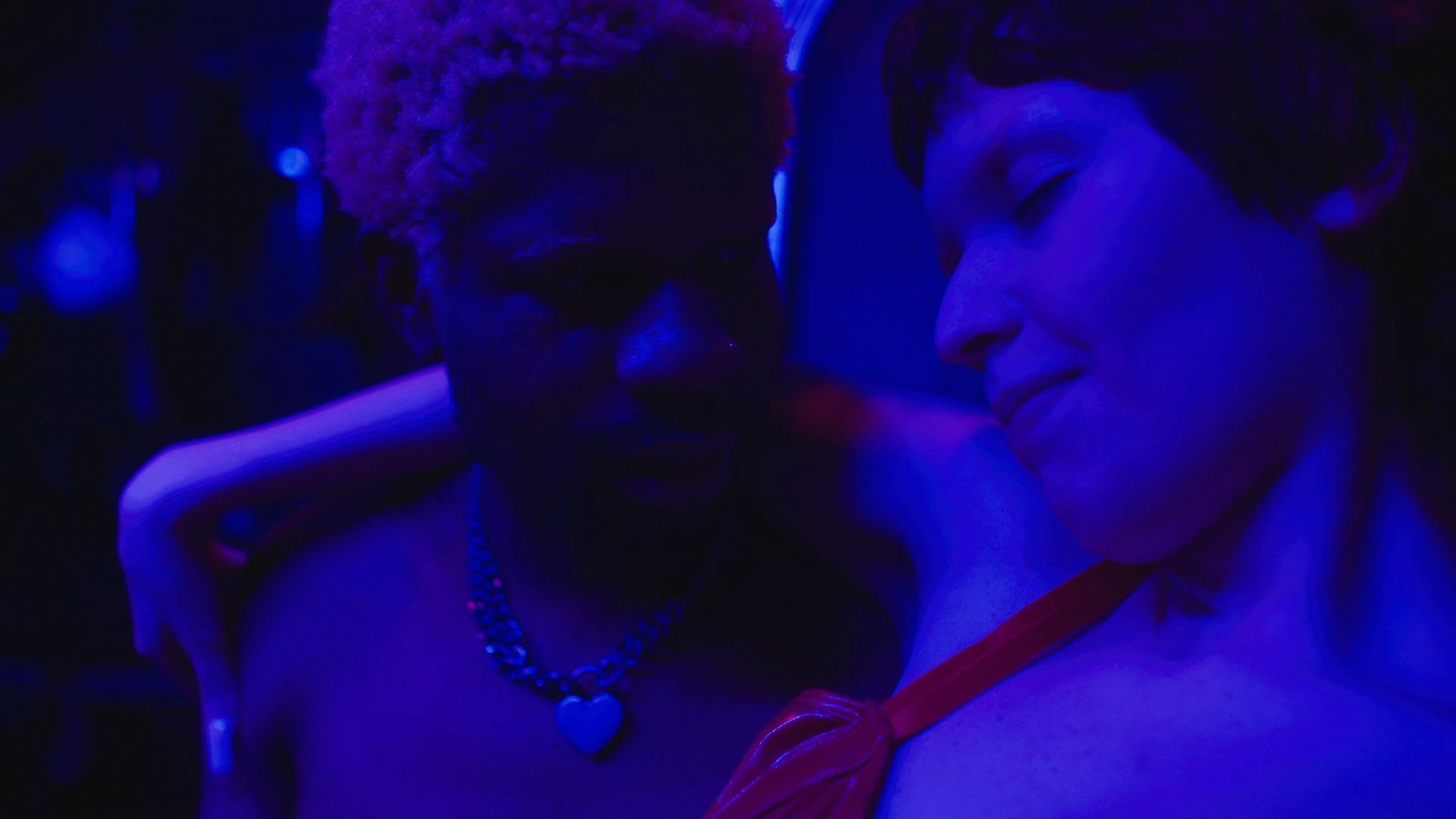 Layla and Wolf in upcoming Woo Original: Life in Love
Join the campaign
There might be a new wave of events and parties taking a younger, more inclusive approach to fetish and kink, but that definitely doesn't mean that social stigma and antiquated laws have disappeared overnight. Far from it. As Karl highlights, "local authorities turning a blind eye purposely towards kinksters has created stigma and safeguarding loopholes over time". "Unless we start to have a public adult conversation about this," he stresses, "extinction will always remain a threat."
If you're keen to join the scene, you should know that it's not all fun and parties. "Unfortunately," Wolf says, "parties like this, and specifically Klub Verboten, are still dealing with archaic, outdated and sexist licensing laws."
"By all means get ready to party. But also get ready to protest"
"Sexual entertainment venue licensing has been plaguing sex workers, specifically strippers, for years, and is now finding its way into censoring fetish and queer parties," Wolf continues. "This attention can't help but feel misplaced," he argues, "because they are attacking venues that provide a safe space for LGBT+ people." To him, it is clear that the licensing regulations currently threatening events like Klub Verboten "are inherently sexist and queerphobic," with "no clear definition of what nudity or semi-nudity is."
Despite what council legal teams may imply by invoking sexual entertainment licensing laws, the thing to remember, Wolf suggests, is that "there is no one being paid for sexual entertainment at these parties." Instead, "these parties provide a space for consenting humans to interact in whichever way they so please."
So, by all means get ready to party. But also get ready to protest.