Everybody's tired of toxic 'beauty tips' from TikTok surgeons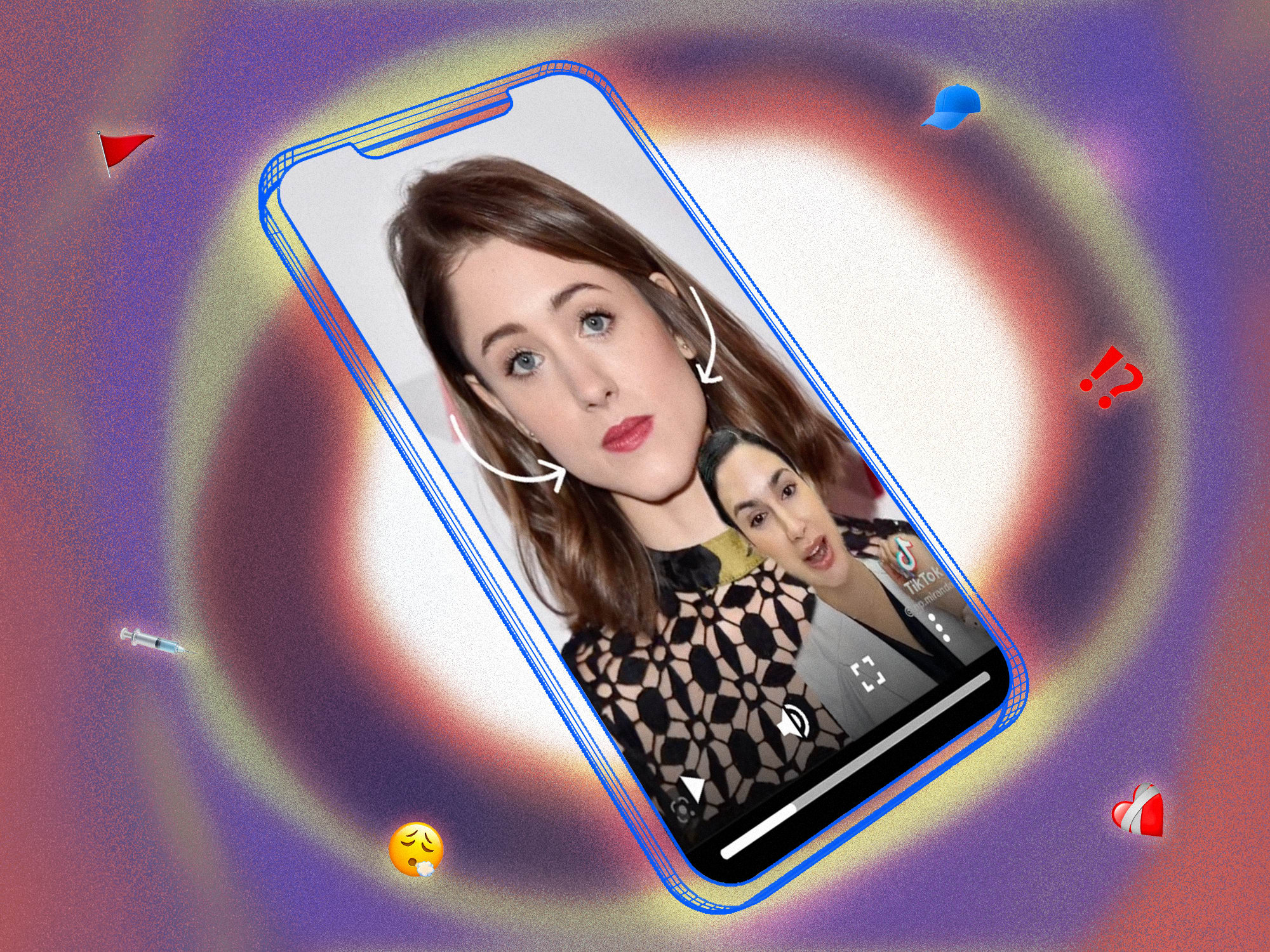 'This is an unbelievably gross thing to do omg'
Social media is a strange place: sometimes it makes me laugh more than anything, or connects me with interesting people and new ideas I'd never have thought of. But other times I find myself watching something and praying it's a parody because it must surely be too awful to be real.
The latter happened this morning, when I saw a clip from TikTok which is going viral for all the wrong reasons. It features Miranda Wilson, who describes herself as a "certified aesthetic nurse practitioner injector" at California-based clinic HeBe Skin Health. Wilson is giving Stranger Things actor Natalia Dyer, who plays Nancy Wheeler in the Netflix show, unsolicited advice about the various fillers and other alterations she could make to her face.
"If I was Natalia's injector, this is what I would do…" begins Wilson, before suggesting a range of botox, fillers and lifts the actor should get to her face. (I don't want to list everything here because, well, the video is bad enough). She then reveals the "final product", complete with a weird photoshop image, and asks her followers: "comment below with your thoughts, do we love it, do we hate it?"
Well, 4.5m views in 24 hours later on Twitter alone, I can tell Wilson that the answer is: they hate it.
you are missing out on some content here because you rejected our cookies. want to change that?
"I could never be a celebrity because if someone made a video like this about me i would get violent" wrote @probablypersian, whose post first sent the video viral. Their tweet has been liked over 175,000 times. "This is an unbelievably gross thing to do omg," wrote @ihcarama in the replies. "I just don't understand why people want everyone to look the same," said @GirlsGutsGiallx, while @CortneyWotring writes: "She's got a beautiful face shape. Tiktok annoys me."
Obviously, it feels pretty dystopian to see someone who claims to be a trained medical professional giving unsolicited advice (complete with dodgy photoshop) about how a young woman should alter her face.
And it's not exactly breaking news that social media, Instagram in particular, can have negative impacts on how people see themselves. In online spaces like Instagram and TikTok, the beauty pressures facing young women are enforced and heightened. In fact, a study by the University of Surrey found that women who spend more time on Instagram are more likely to want cosmetic surgery. Fill Me In, a Vice UK editorial series in collaboration with Save Face, found shocking levels of misinformation about botox and fillers on social media platforms. It is obviously unsettling that TikTok, an app used by even younger users on average, is becoming a place where this type of content can be widely shared.
Thankfully, Dyer's fans had her back and showered her with compliments in response to the disturbing clip, which should never have been posted in the first place. (It's no longer on Wilson's TikTok or Instagram, suggesting it has now been removed). Because no matter what the internet tells you: we don't all have to look exactly the same.